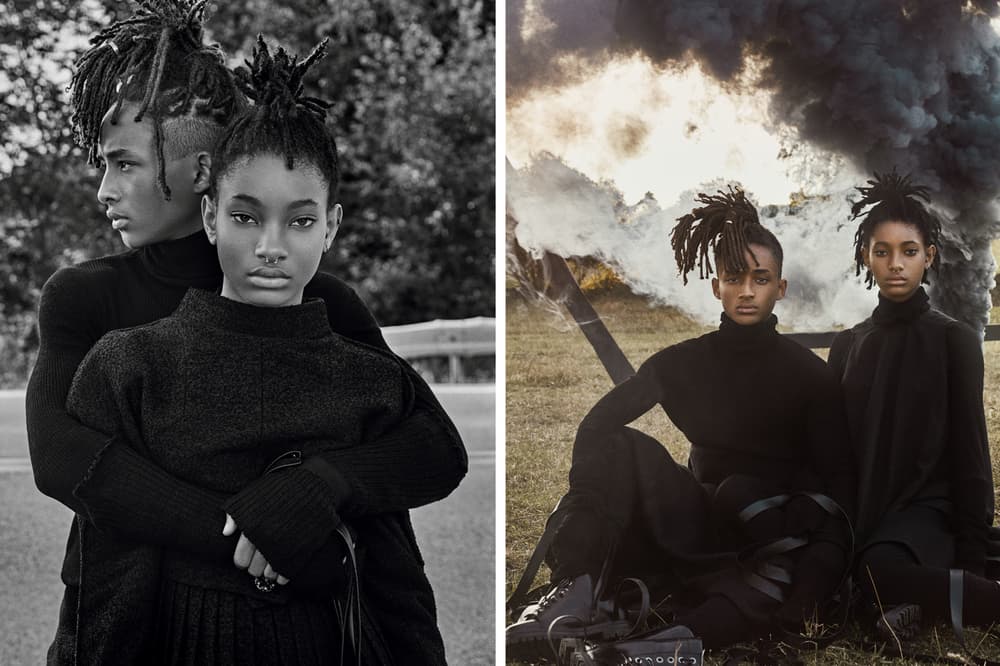 1 of 6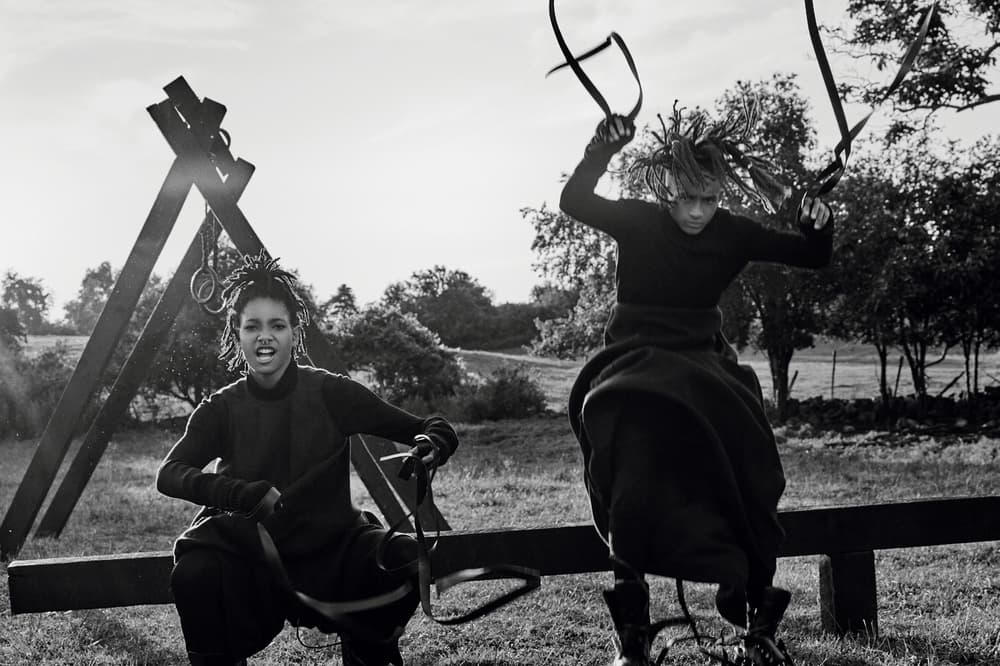 2 of 6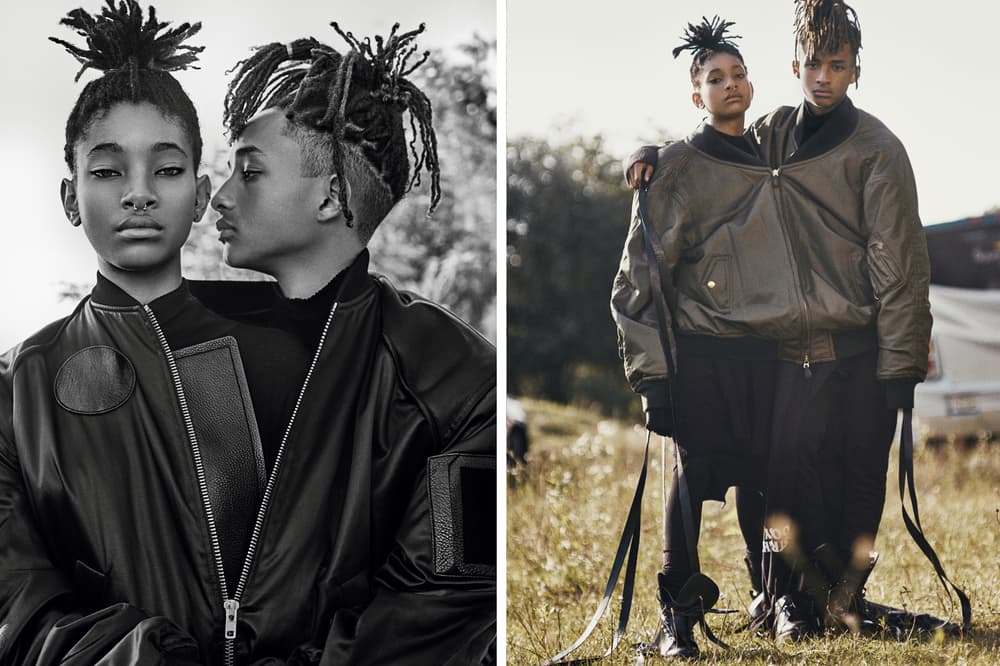 3 of 6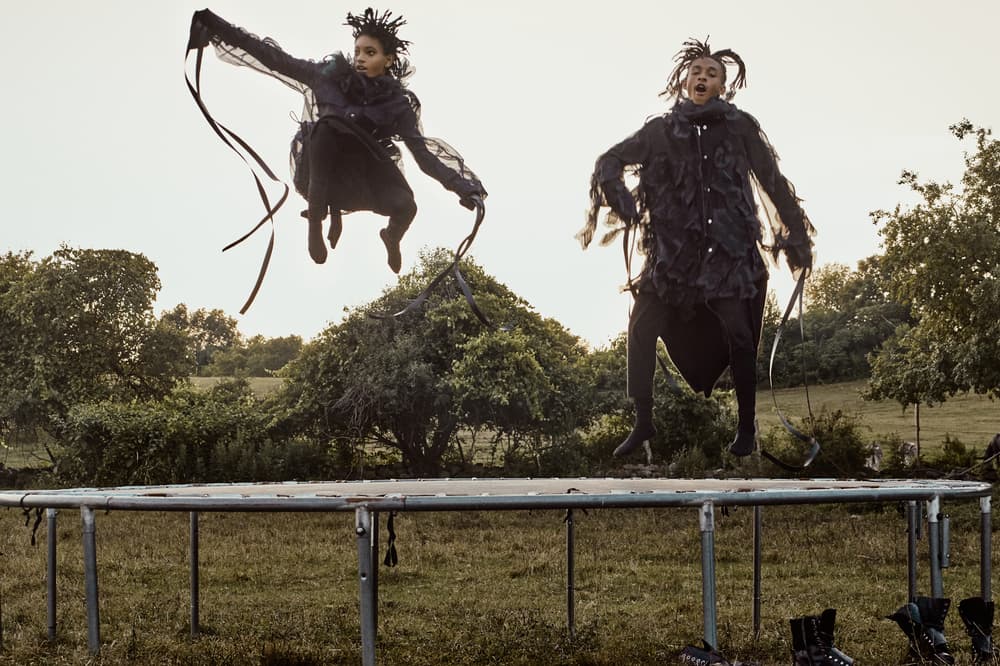 4 of 6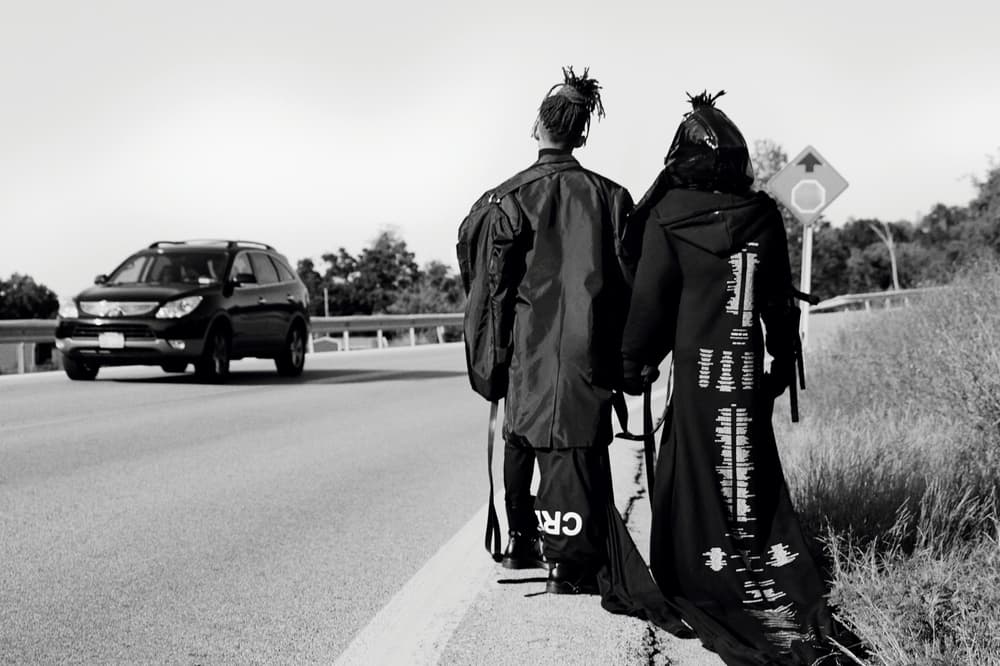 5 of 6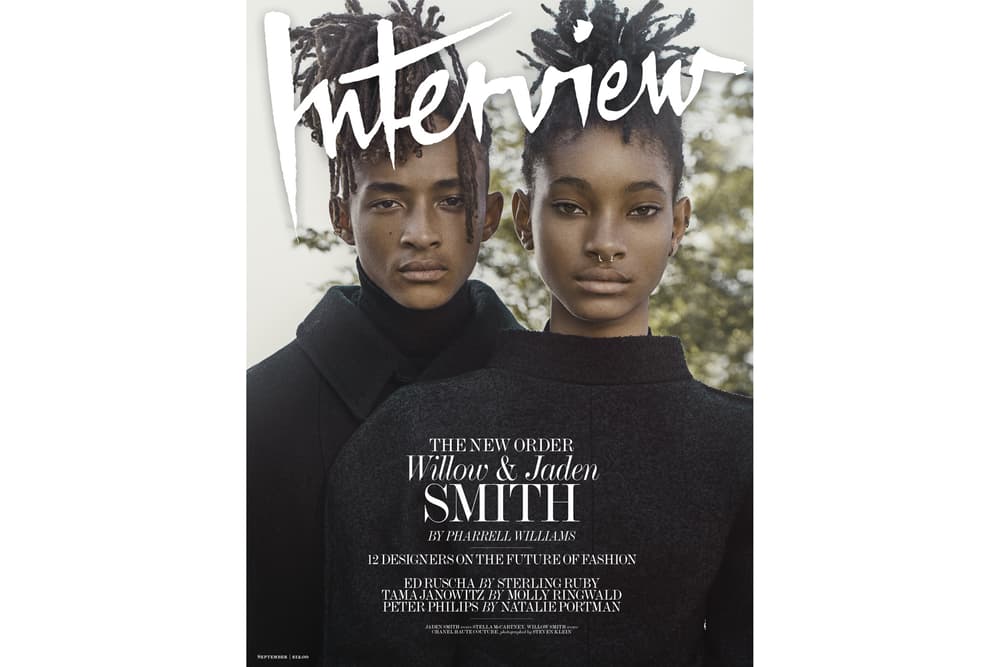 6 of 6
Fashion
Willow and Jaden Smith Twin on 'Interview's Intimate September Cover
You don't know the Smiths until you read Pharrell William's interview.
Willow and Jaden Smith Twin on 'Interview's Intimate September Cover
You don't know the Smiths until you read Pharrell William's interview.
The Smith kids are on the slow takeover – there's no one word to describe their pursuits with a proper tagline by Interview: "more hyphens in their descriptions than Morse code — which, they probably speak: recording artists, actors, designers, entrepreneurs …"
Willow and Jaden are right within Hollywood's hotbed but still remain obscure somehow. Jaden's recent work counts Netflix's The Get Down and a new track "Labor V2" while Willow Smith just revealed her Chanel Eyewear campaign.
To good pal Pharrell Williams, the Smiths talked about their biggest role models – parents Will and Jada Pinkett Smith – and philosophy. Catch an excerpt below and head over to Interview to read the entire in-depth interview.
PHARRELL: It's beautiful that you guys are in such lockstep. Willow, you once said that you felt like the two of you were almost like identical twins, like you could finish each other's thoughts. Were you guys always that close?

WILLOW: Yeah. It's crazy, the sibling dynamic. I could've spent my entire childhood like, "I have to love this person." And it becomes a chore. But our parents were never like, "You have to love them." It was more like, "You have your life. He has his life. And when you guys want to come together, when you guys want to commune, that's up to you." And throughout us realizing ourselves and realizing each other, we just opened our eyes and were like, "Damn, you are the yin to my yang." Not a lot of siblings have that opportunity, because they're always being pushed together so much. They need their time apart in order to realize themselves and realize who they are.

PHARRELL: It seems that you've always been—I hate using this word—famous. You've always been easily recognized for what it is that you do. So do you guys separate your public and private selves?

JADEN: I think we definitely do. How people look at us in public is not how we actually are in private. It's just that we choose not to tell everyone every- thing. Like, okay, I'm in New York right now. I'm not posting an emoji of a plane on Instagram, like, "New York." I don't want anyone to know that I'm here in New York. And by the time this comes out, I won't be. We don't like people to really know what's happening with us or what we're into. The only thing that we want to keep people updated with is that we want to keep the kids that are following us, the kids that are looking up to us updated on what we're learning and what we're thinking about life.

PHARRELL: So you do have to censor yourself on social media? Do you also regulate your usage?

WILLOW: Definitely! Even for people like us who have an awareness that's slightly more awakened, it still takes over your mind. And you find yourself randomly going on your phone for no reason, randomly doing things. It becomes compulsive, and you have to start asking yourself, "Whoa, what is the real reason for me checking my Instagram every five minutes? What is the real reason for me posting this photo right now?" I never want to do things impulsively that have no meaning or intent, especially on social media.

PHARRELL: Where do you see yourself in ten years?

JADEN: Gone.

WILLOW: I feel that. I see myself in the mountains somewhere in a tent cooking a squirrel. [laughs]
 JADEN: Not a squirrel, Willow! Why!? Why a squirrel?

WILLOW: I don't know! Because that's probably going to be the only food I have. 
JADEN: Nah, you're going to be a vegetarian. You'll be surviving off grass in the morning.

WILLOW: Hopefully. Yeah, bro! I want to retreat back to living off the land and just being in nature, experiencing life in the most pure, natural way possible.
---
Share this article