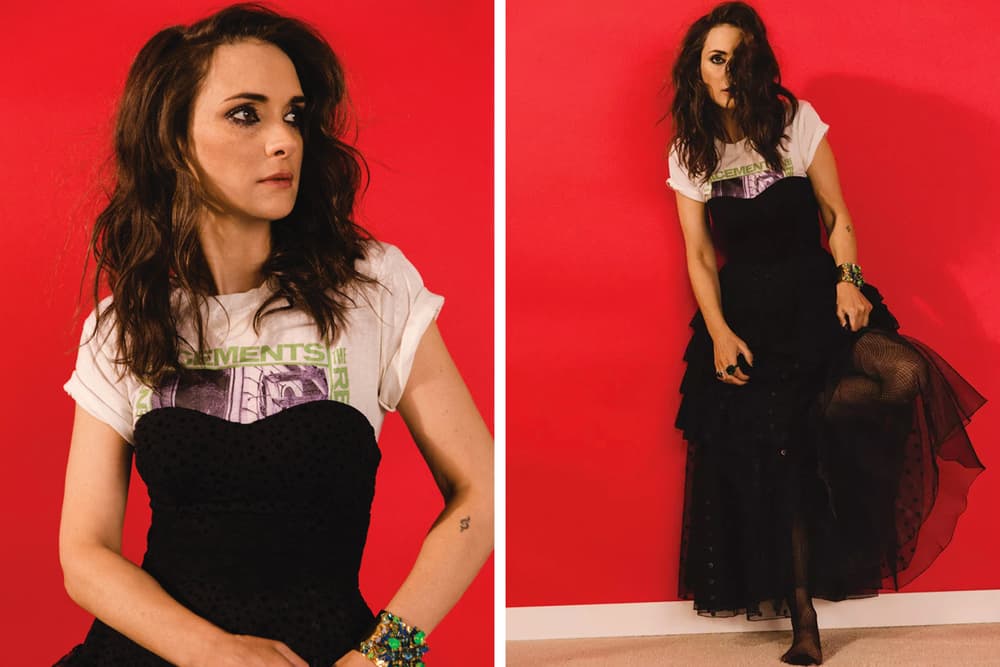 1 of 4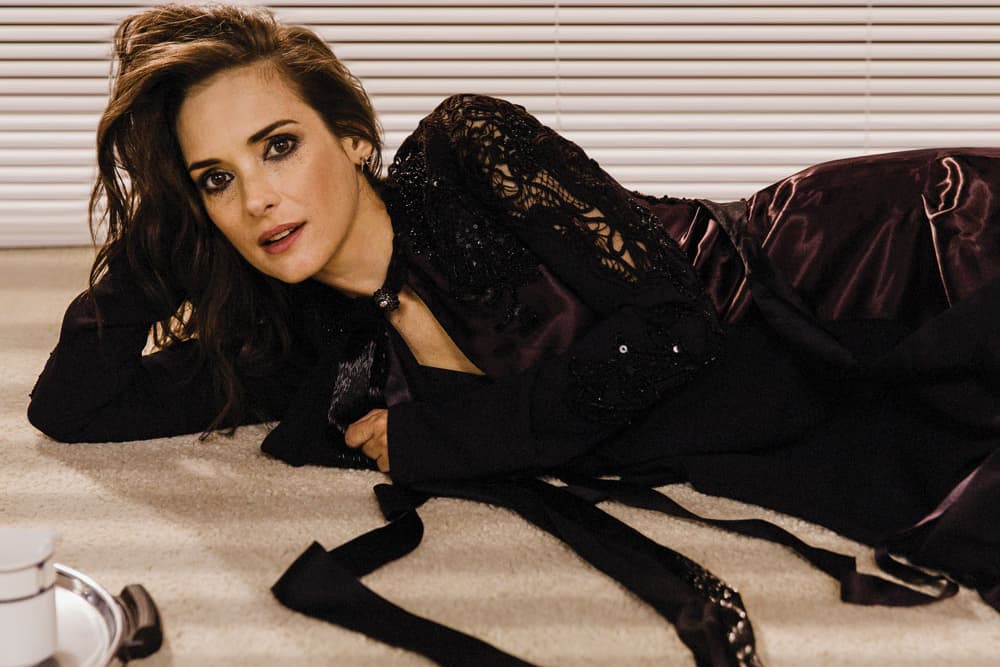 2 of 4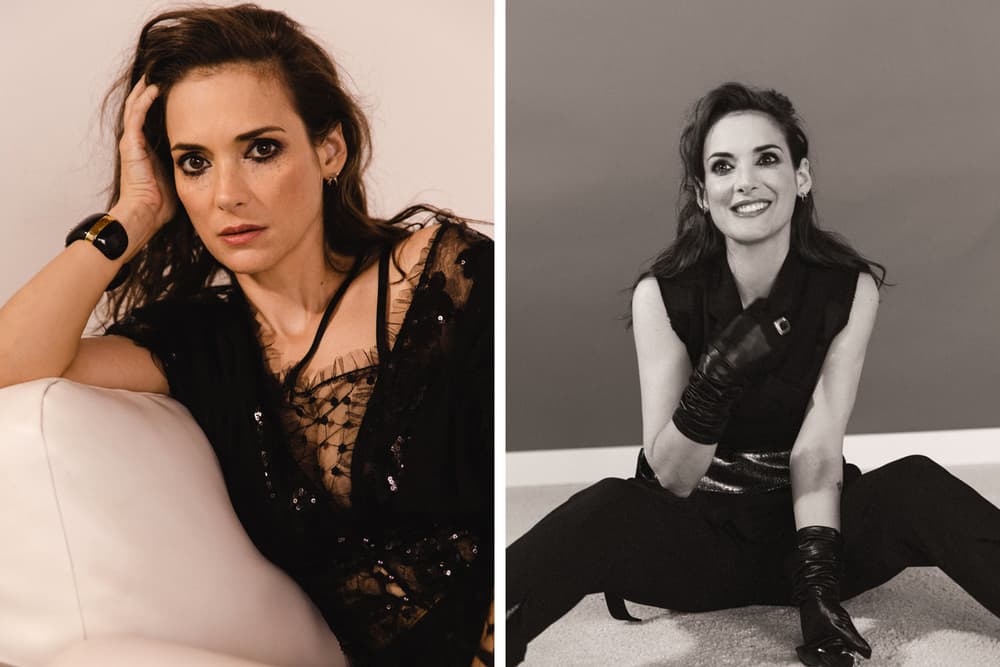 3 of 4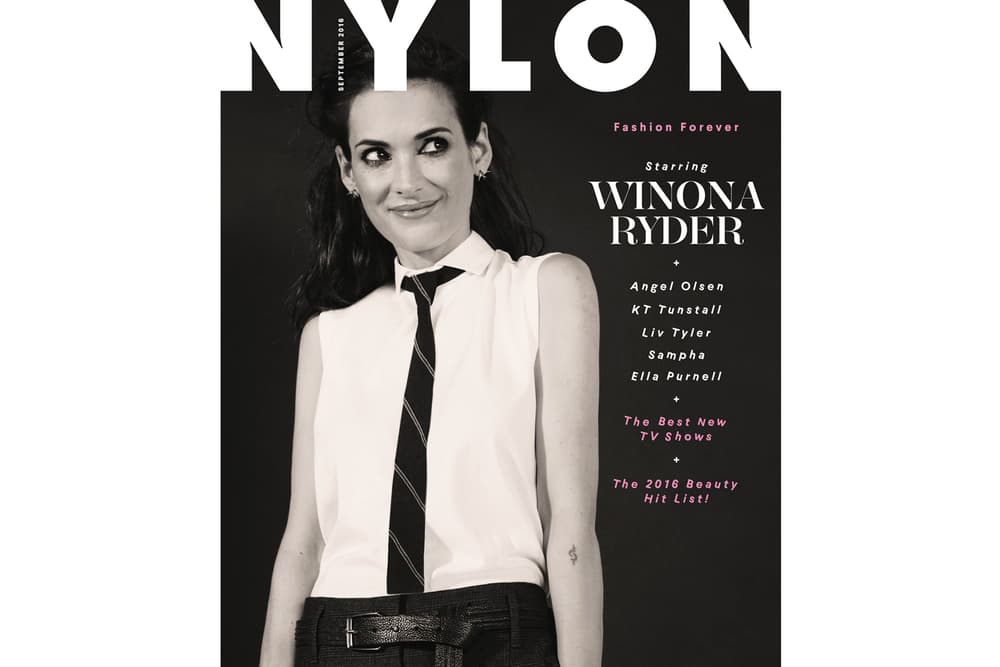 4 of 4
Film & TV
Winona Ryder Channels Her Gothic Side for the September Issue Cover of 'NYLON'
Our forever #wcw talks acting, her fascination with the past, and of course 'Stranger Things.'
Winona Ryder Channels Her Gothic Side for the September Issue Cover of 'NYLON'
Our forever #wcw talks acting, her fascination with the past, and of course 'Stranger Things.'
Stranger Things star Winona Ryder has been invited by NYLON  to grace the cover of its upcoming September issue. Pairing her own graphic T-shirt with an elegant dress by Giamba (not to mention her thick, black eyeliner) the 90's goth icon at the age of 44 looks as effortlessly cool as ever. Apart from touching on her role as Joyce Byers in the highly-popular Netflix show, the actress also shares with the magazine her fascination with the past, her thoughts on social media, as well as her feelings about growing older. Scheduled to hit newsstands on August 23, read an excerpt of the interview below. You can also head over here to check out the full feature.
On rejecting social media: "I know it can be a fantastic tool, but do you have to have all the crazy people? I'm just a very private person."

On her fascination with past eras: "I was perhaps a little unusual. I really was always drawn to other eras. I think actors, on some weird level, feel like displaced souls. I have had a lot of conversations about this, and part of it just may be from steeping ourselves in the history of film and the things we're drawn to, like period pieces."

On working with the crew of the 1999 film Girl, Interrupted: "Literally, these are people that are closer to me than sometimes the director, sometimes another actor. You work so closely with them, and it's this weird thing with film because you have to be natural. You have to forget there's a camera there, but there is also an element of choreography because you have to hit your mark. So you have to be aware but not be aware. I have to say, my guys got me through it. All of that emotion, and they knew instantly to support me."

On aging gracefully: "I never really had any hang-ups about aging. I'm not trying in any way to be insensitive to the conversations about ageism going on, because I know it's definitely a struggle. I think just, for me, part of it is probably having started so young and that desire I had—I was always hanging out with, or trying to hang out with, the 'grown-ups."
Source
Photographer

Ash Kingston
Stylist

J. Errico.