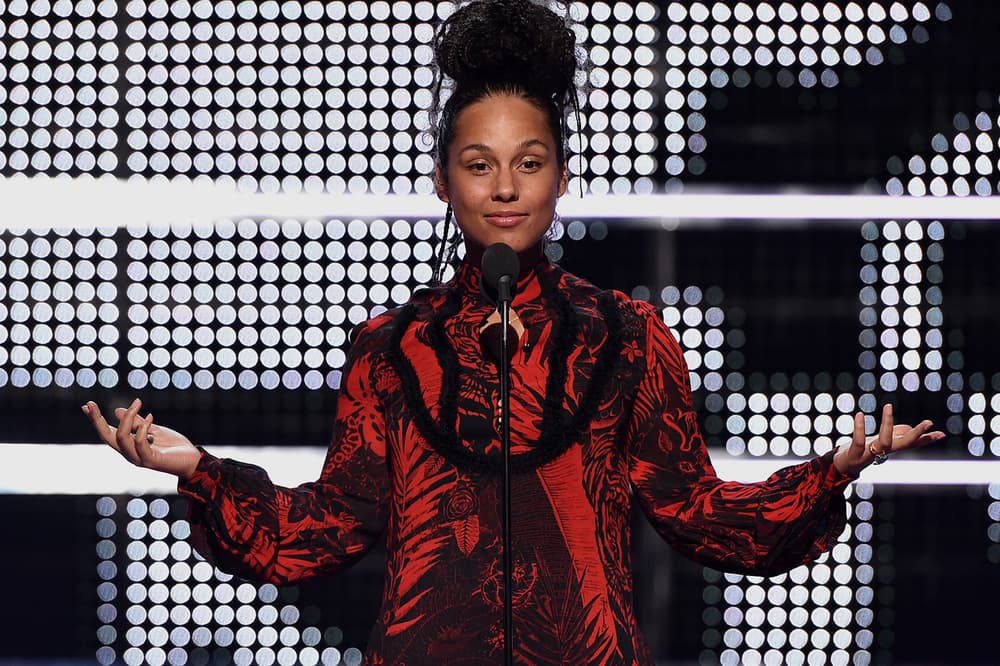 Alicia Keys Responds to Criticisim of Her No-Makeup Pledge
You do you, girl.
At the recent 2016 MTV VMAs, Alicia Keys hit the white carpet with absolutely zero makeup on. As we have learnt from the singer's personal essay published earlier this year, Keys embraces her no-makeup self and refuses to "cover up anymore." However, criticism regarding the artist's no-makeup movement has emerged on the Internet, and has gotten even worse after the VMAs. Some accuse Keys of hiding the fact that she is actually still wearing makeup, while others comment that her movement has "gone too far."
In response to the negative comments, Keys has posted a selfie of her cheerful self on Twitter, which is accompanied with caption: "Y'all, me choosing to be makeup free doesn't mean I'm anti-makeup. Do you!"
View Alicia Keys' tweet below. You can also head over here to learn more about the artist's no-makeup pledge.
Y'all, me choosing to be makeup free doesn't mean I'm anti-makeup. Do you! pic.twitter.com/Mg0Ug9YA9q

— Alicia Keys (@aliciakeys) August 29, 2016
Source
Photographer

John Shearer
---
Share this article