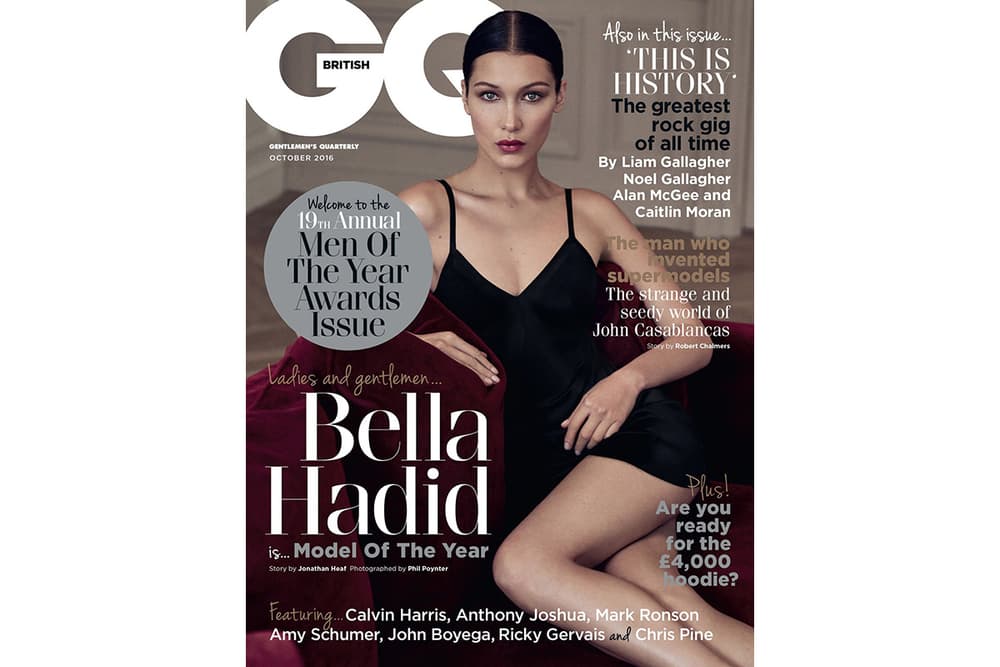 British 'GQ' Crowns Bella Hadid "Model of the Year"
The it-girl just won big.
Bella Hadid rules the modeling industry — her latest recognition from British GQ says so. The past year's seen an abundance of Bella on international magazine covers, hefty campaigns and runways, all while battling Lyme Disease. Clearly the 19-year-old is deserving of the title.
Hard work and perseverance pays off, Bella proved, her authenticity apparent in the off-script acceptance speech she delivered at the annual awards ceremony. Watch what she had to say about the high honor below.