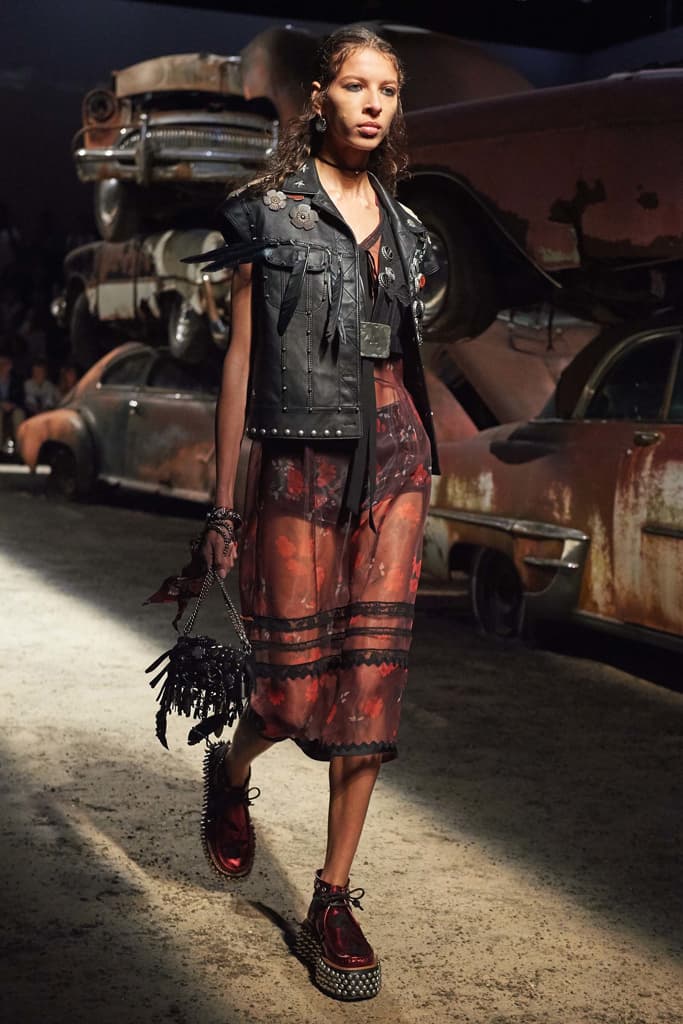 1 of 45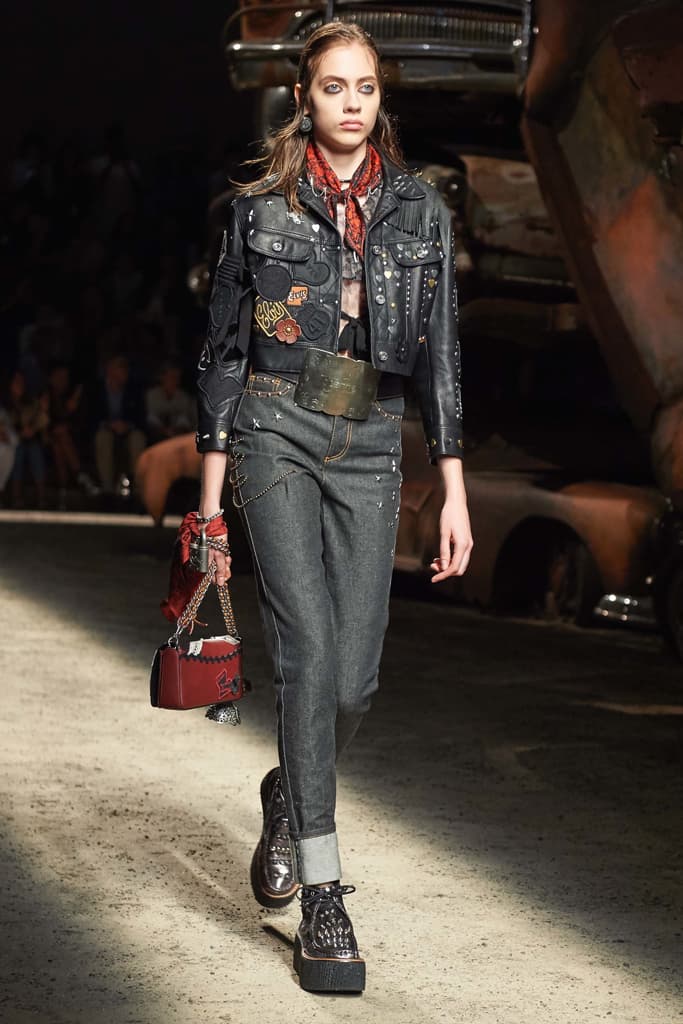 2 of 45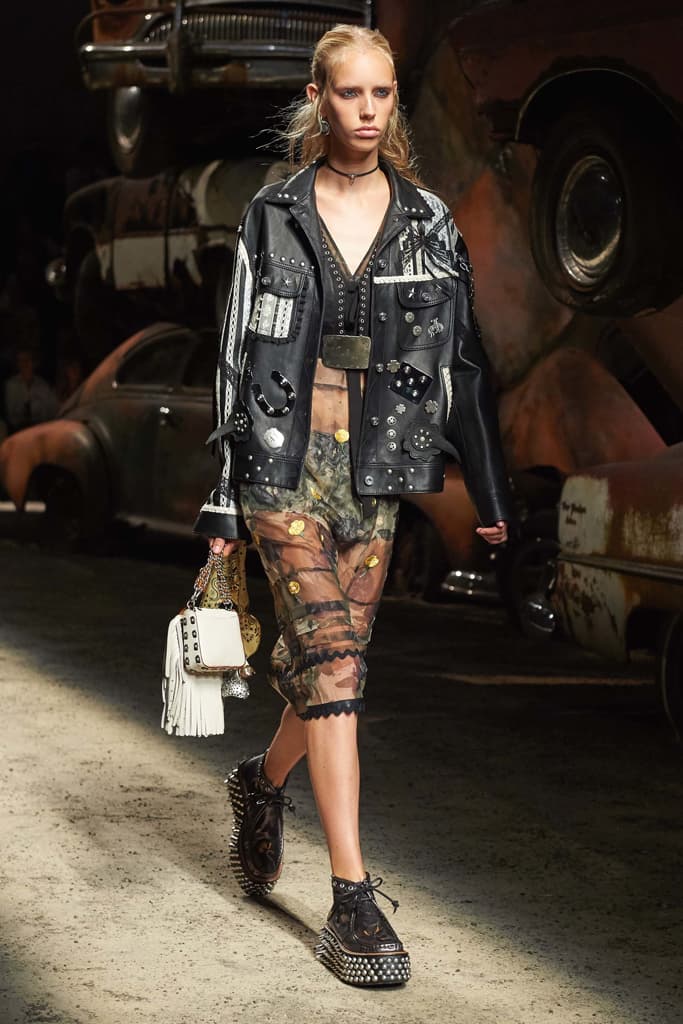 3 of 45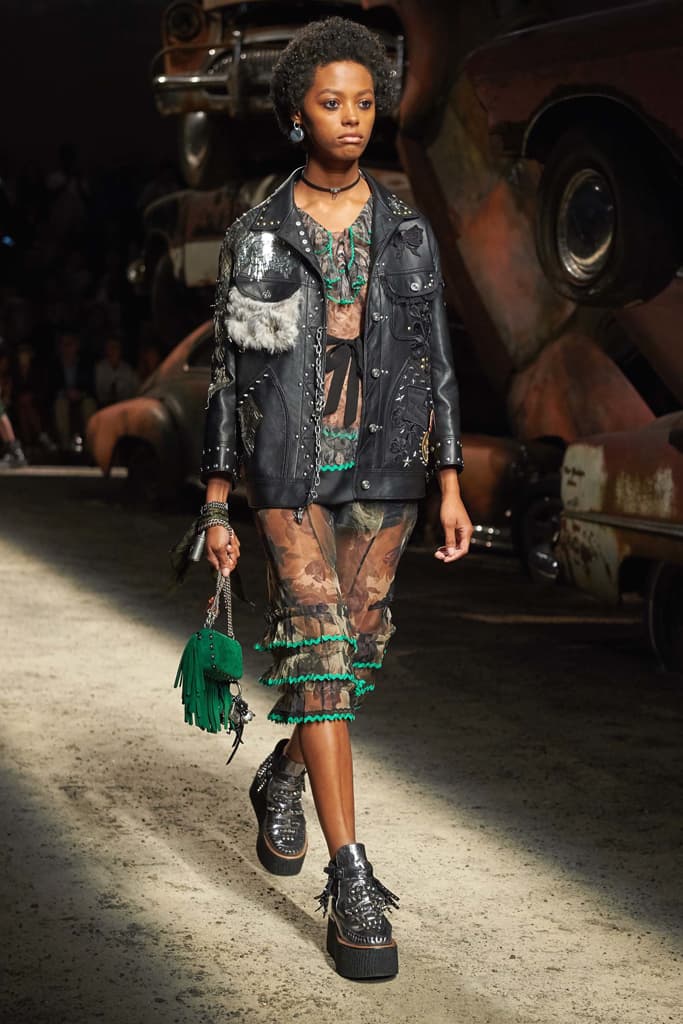 4 of 45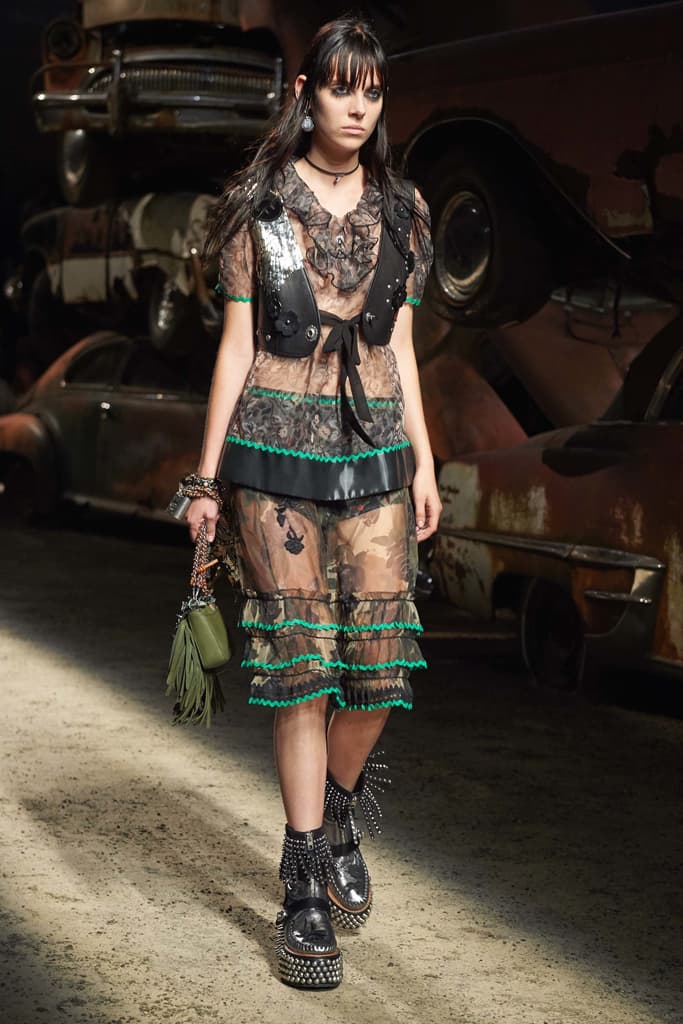 5 of 45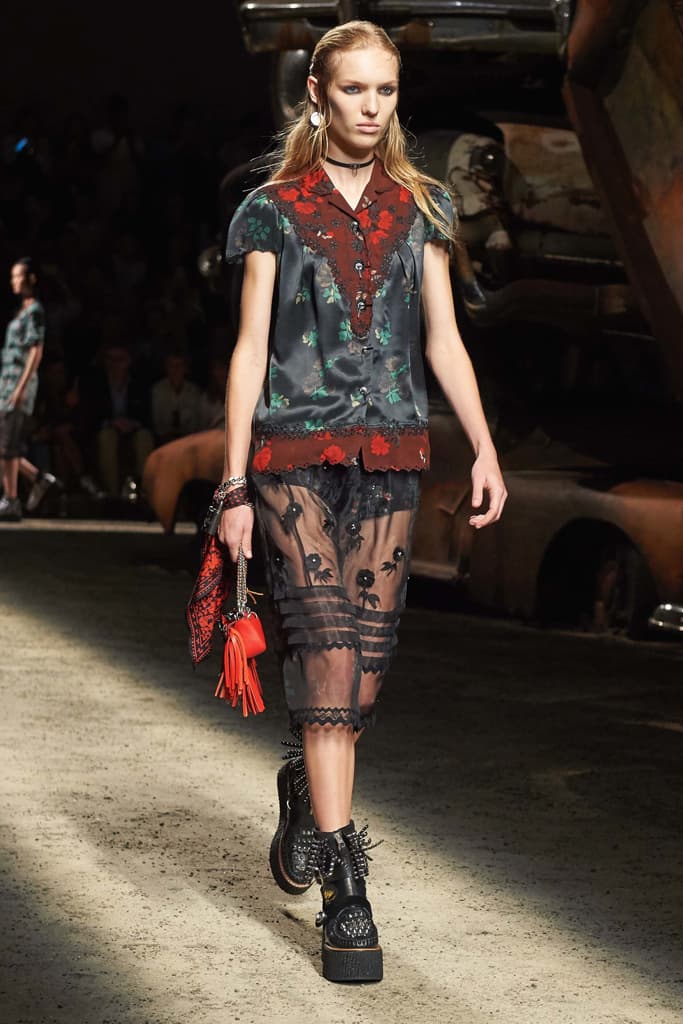 6 of 45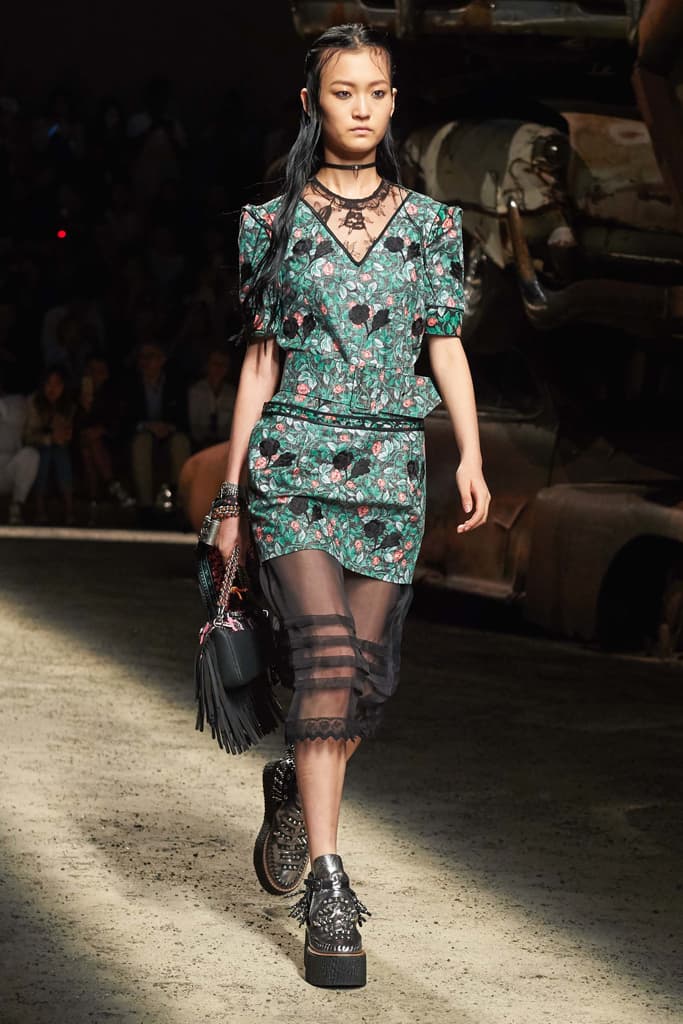 7 of 45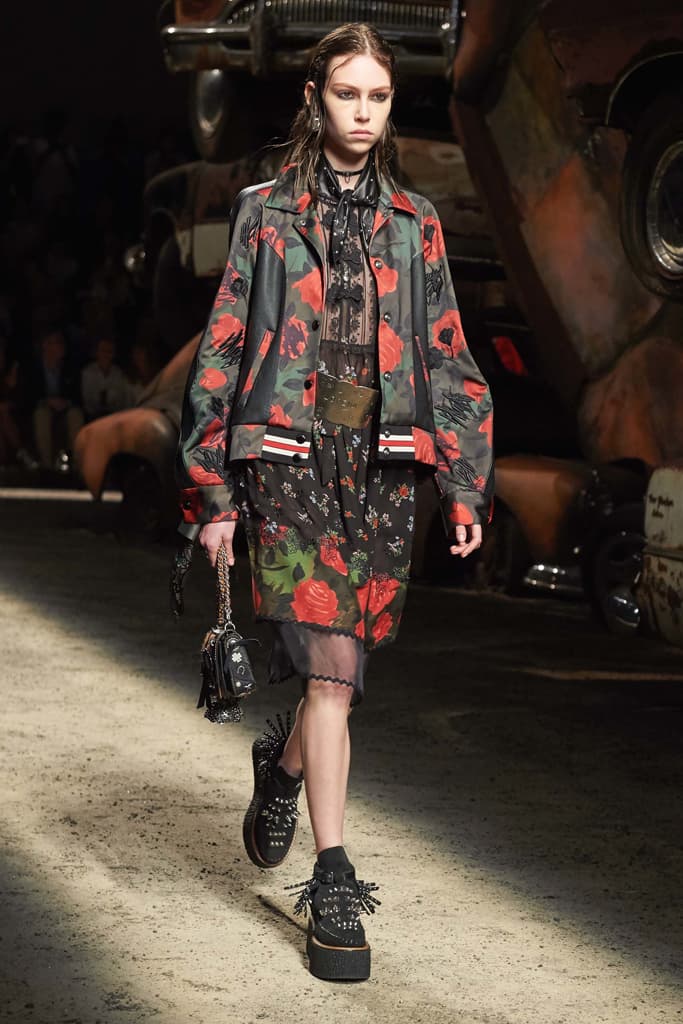 8 of 45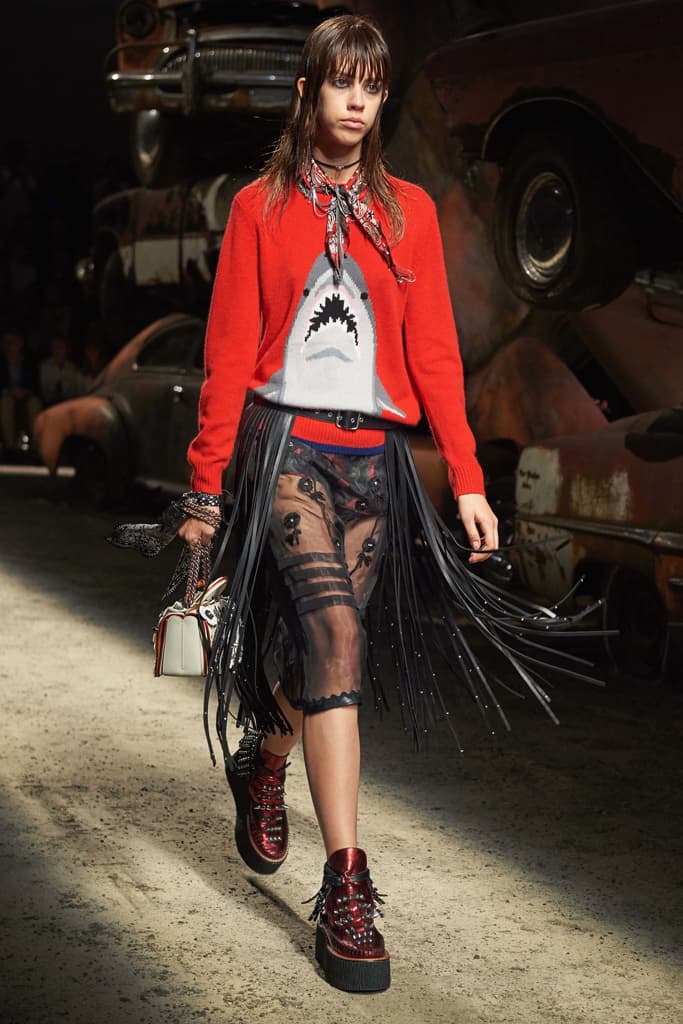 9 of 45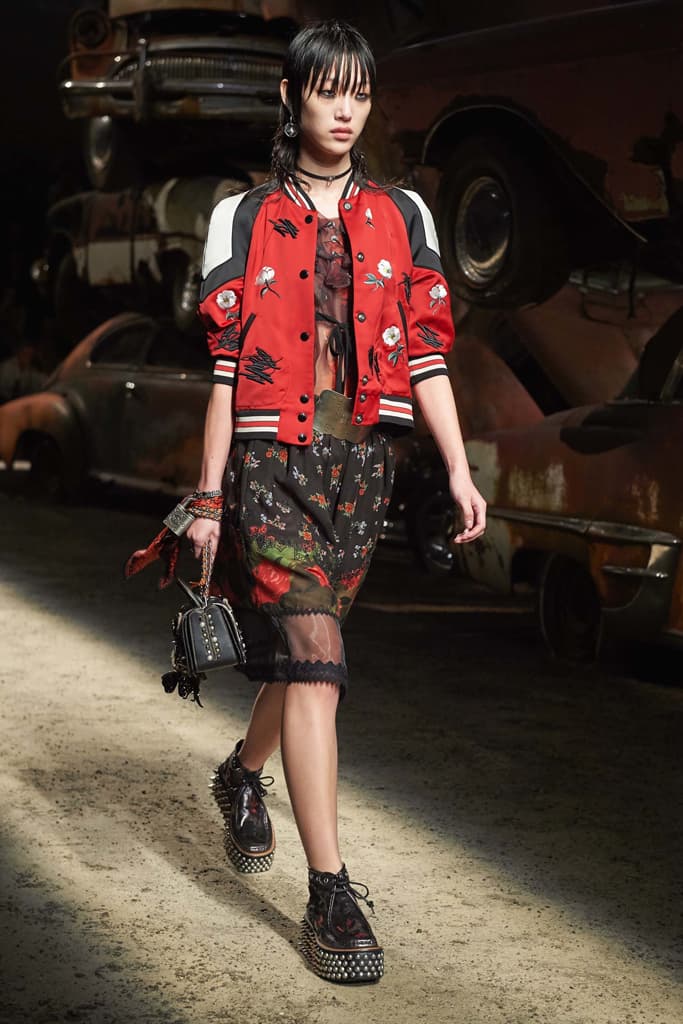 10 of 45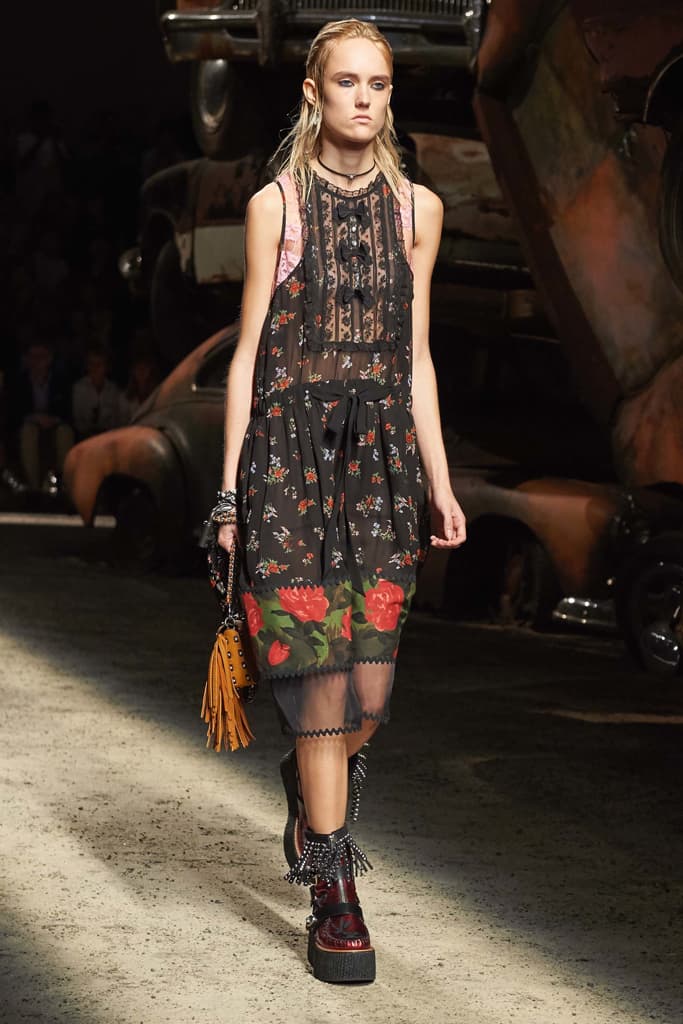 11 of 45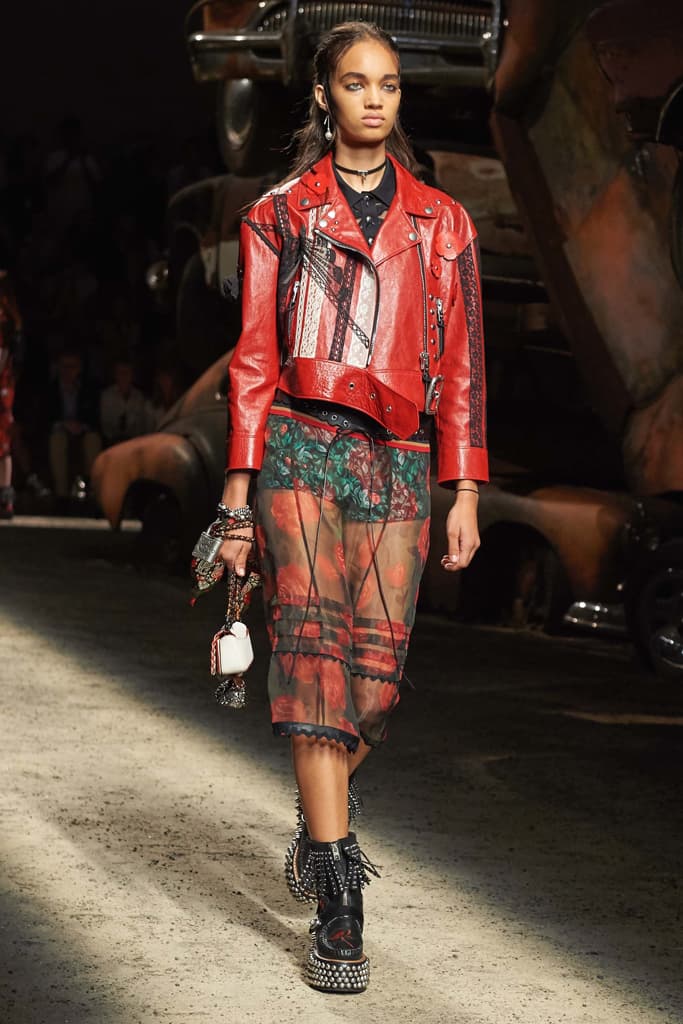 12 of 45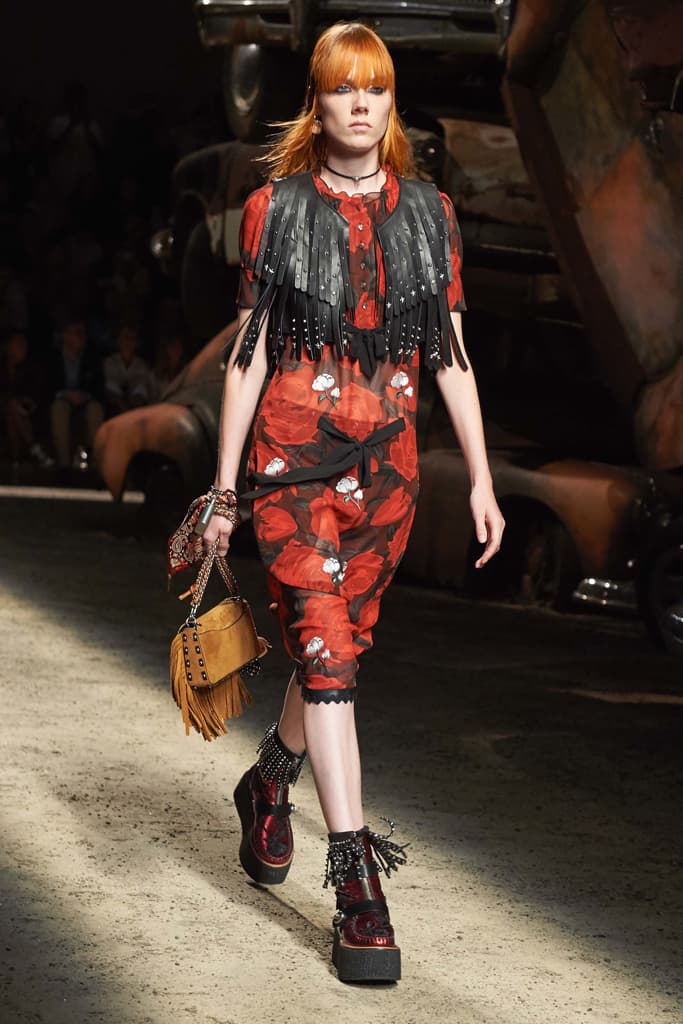 13 of 45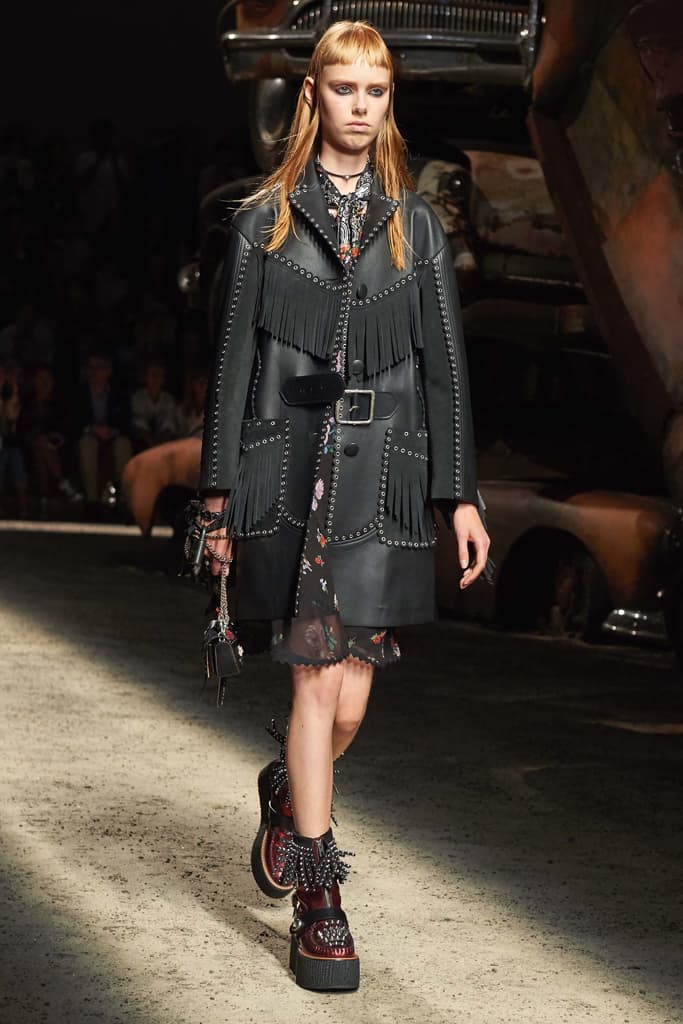 14 of 45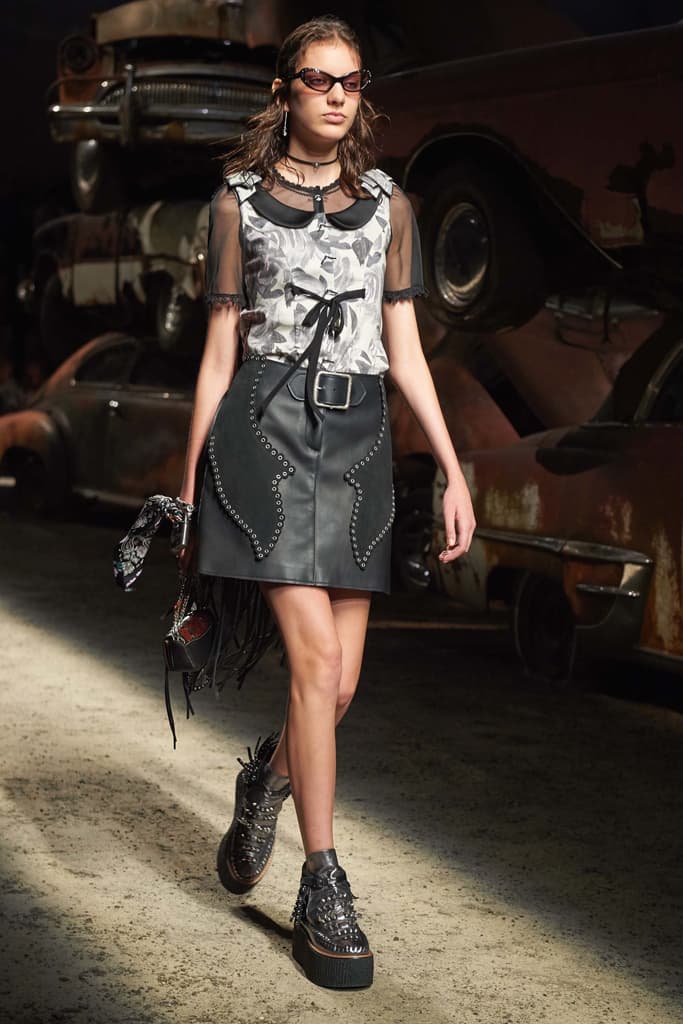 15 of 45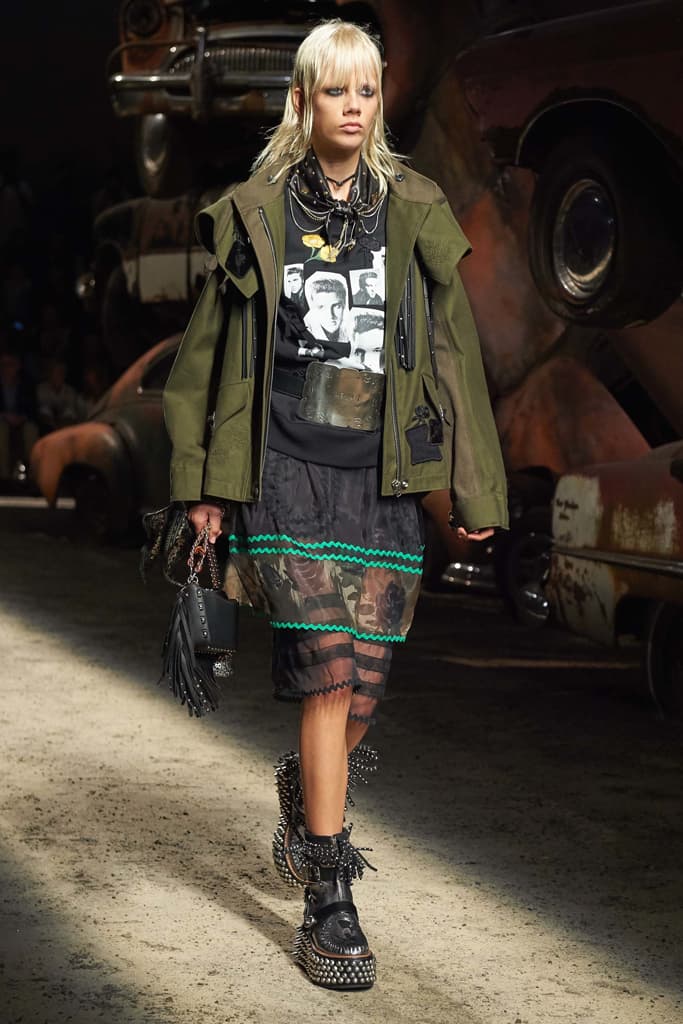 16 of 45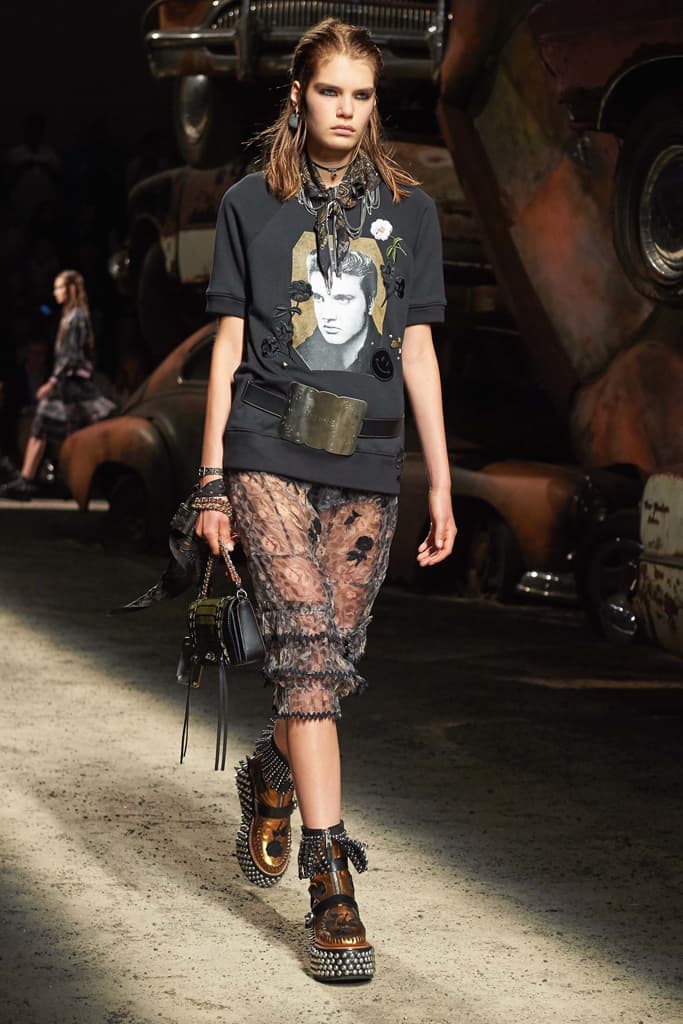 17 of 45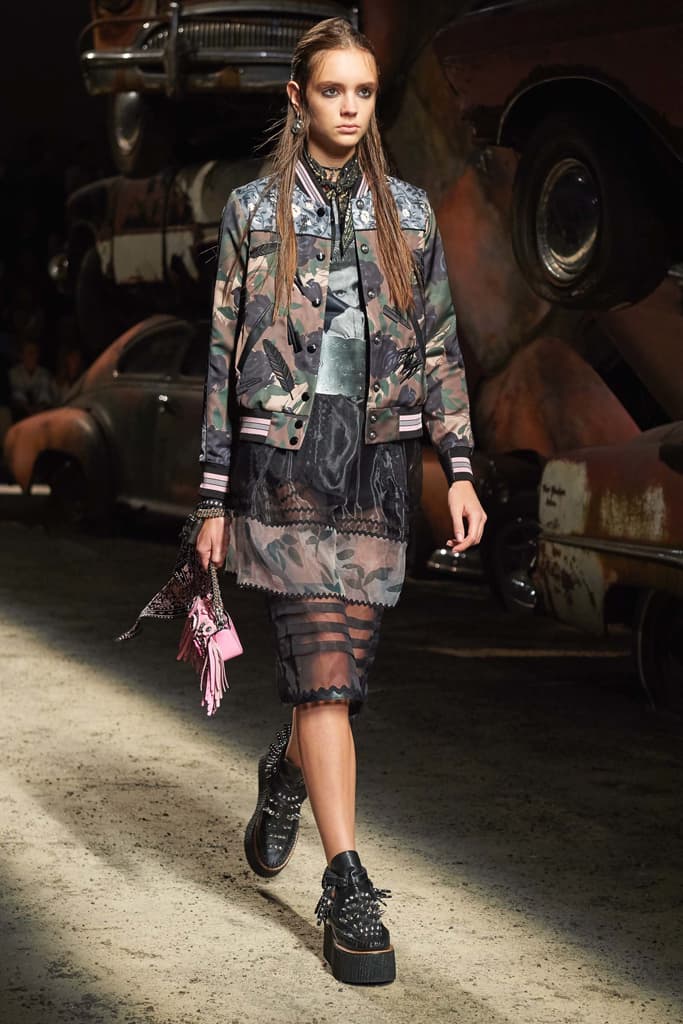 18 of 45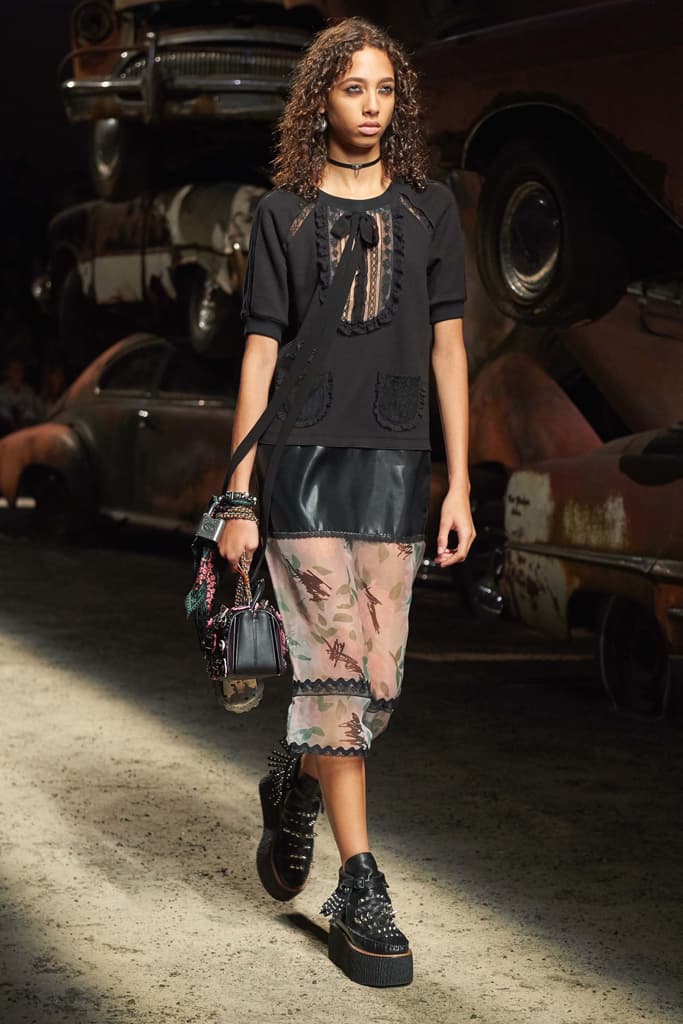 19 of 45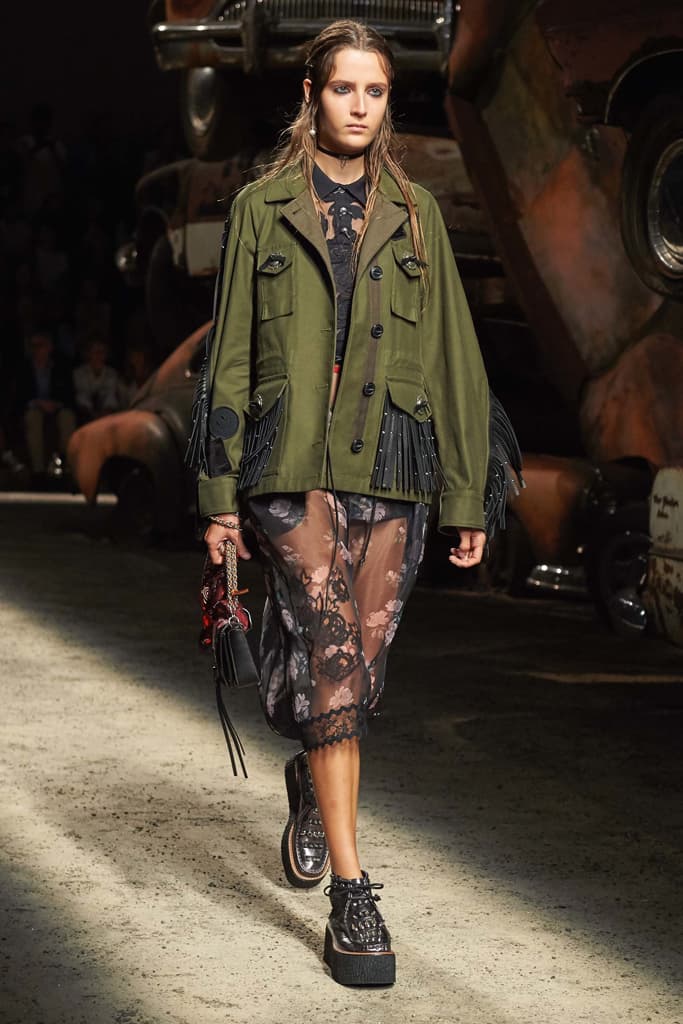 20 of 45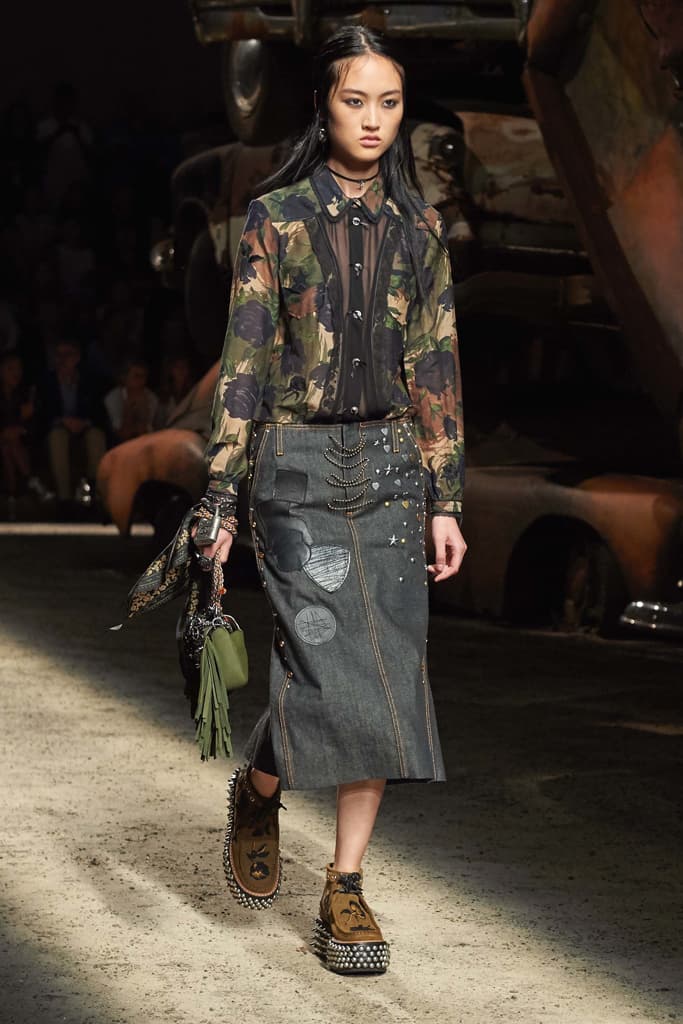 21 of 45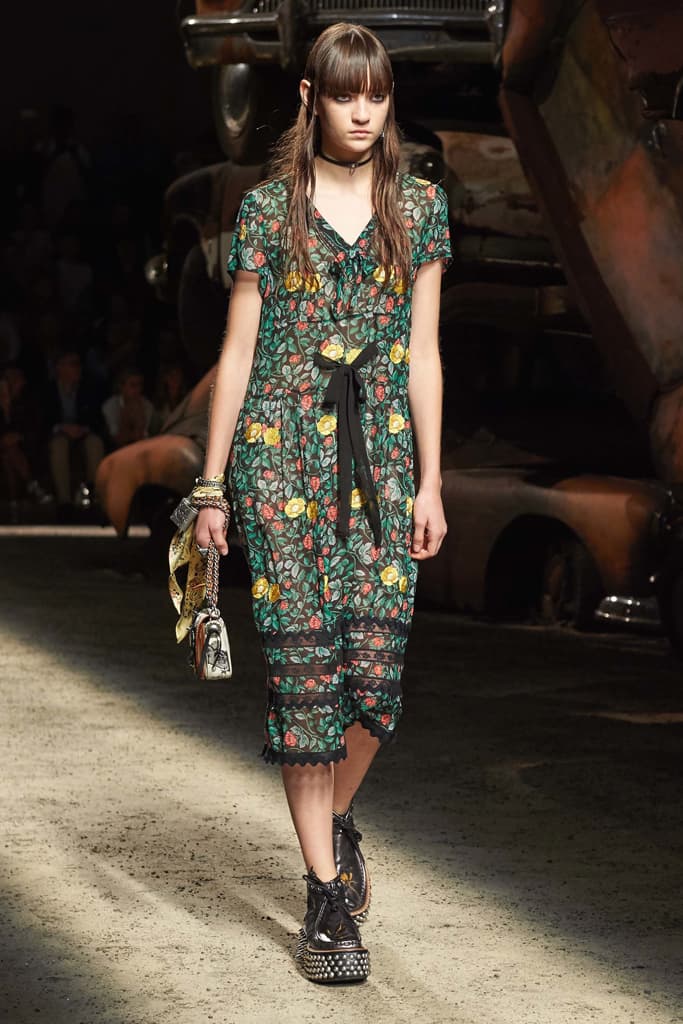 22 of 45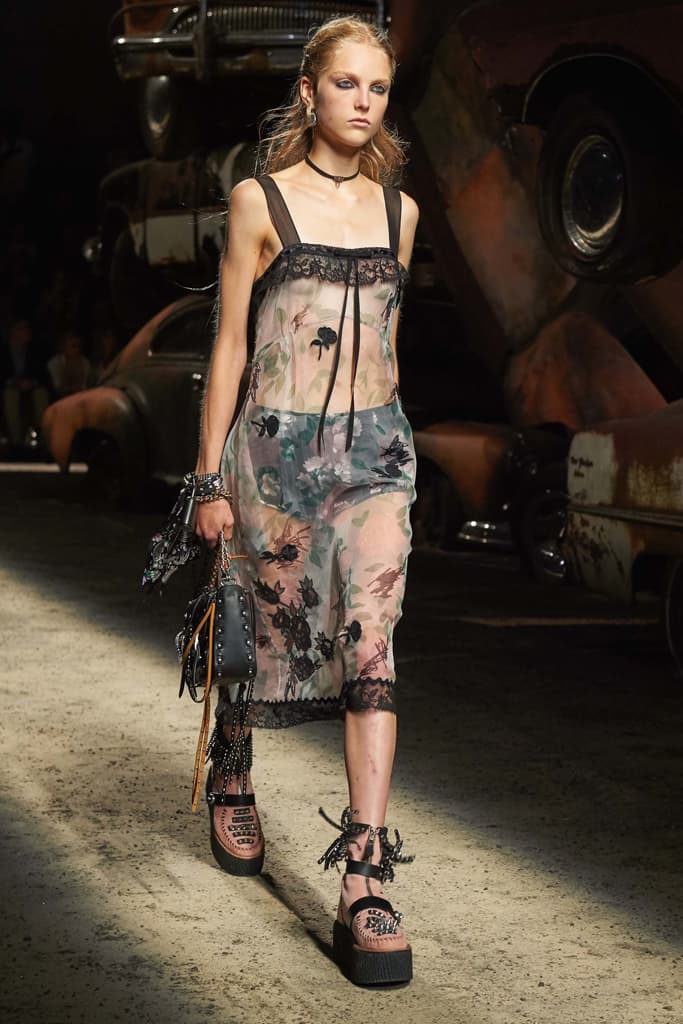 23 of 45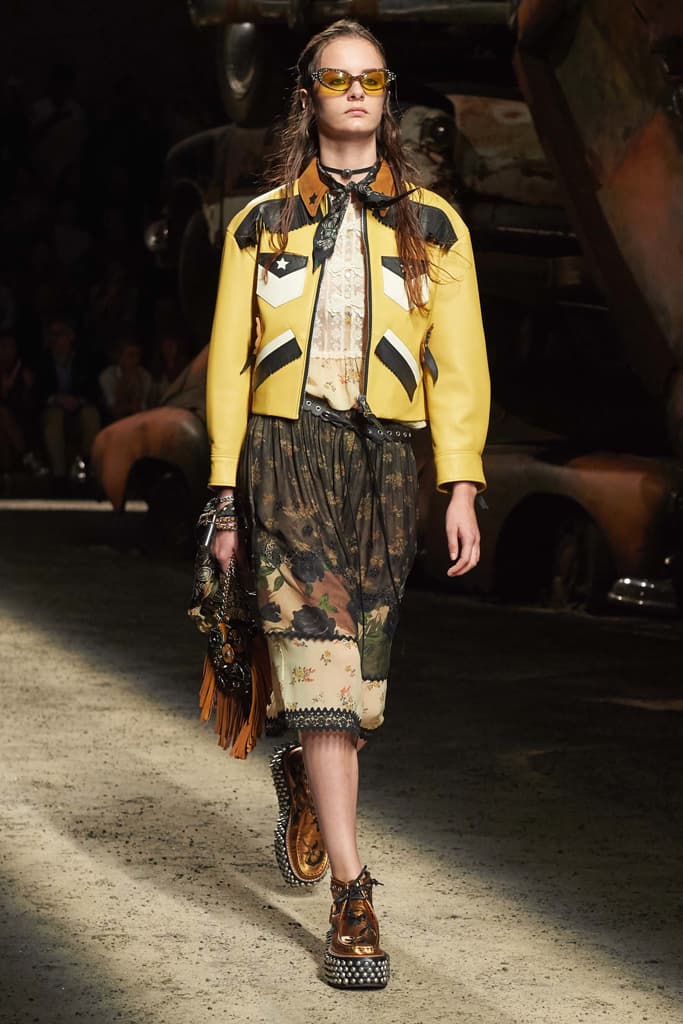 24 of 45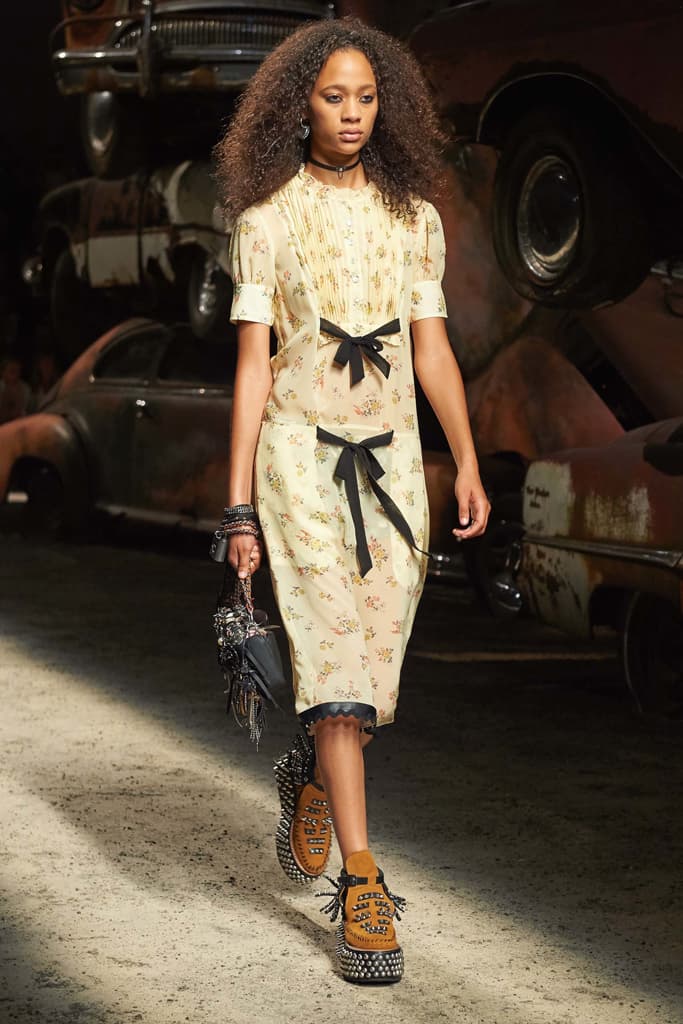 25 of 45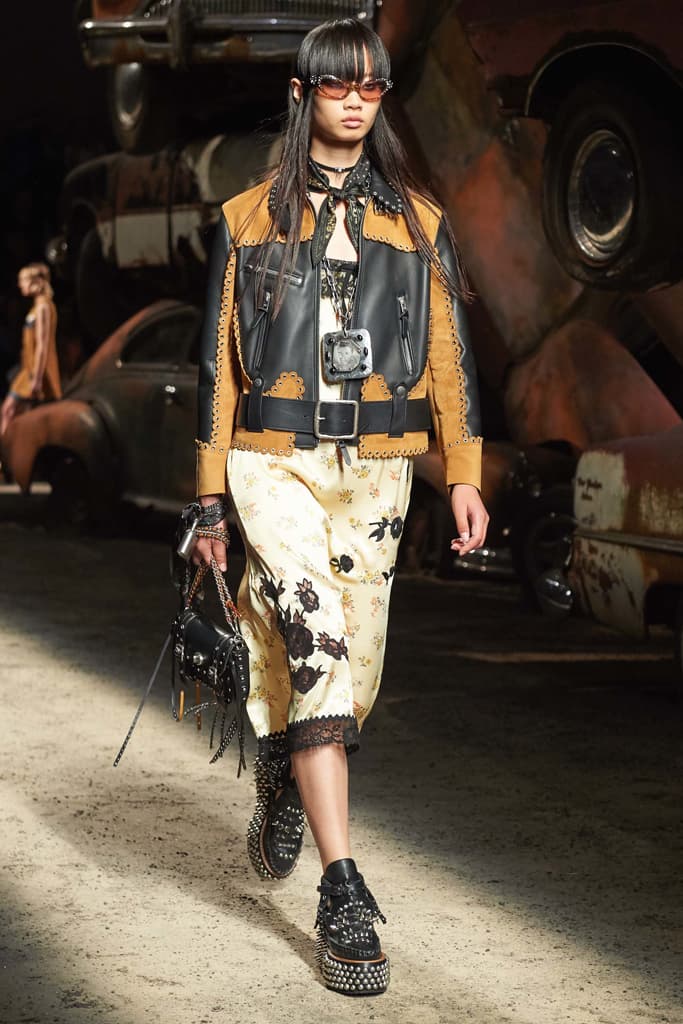 26 of 45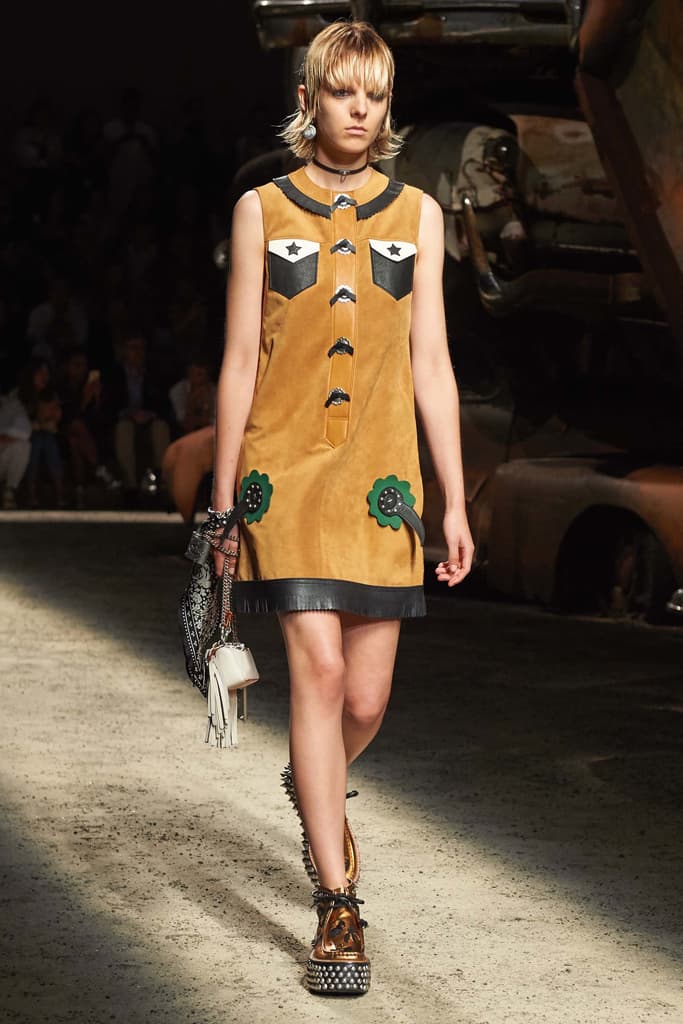 27 of 45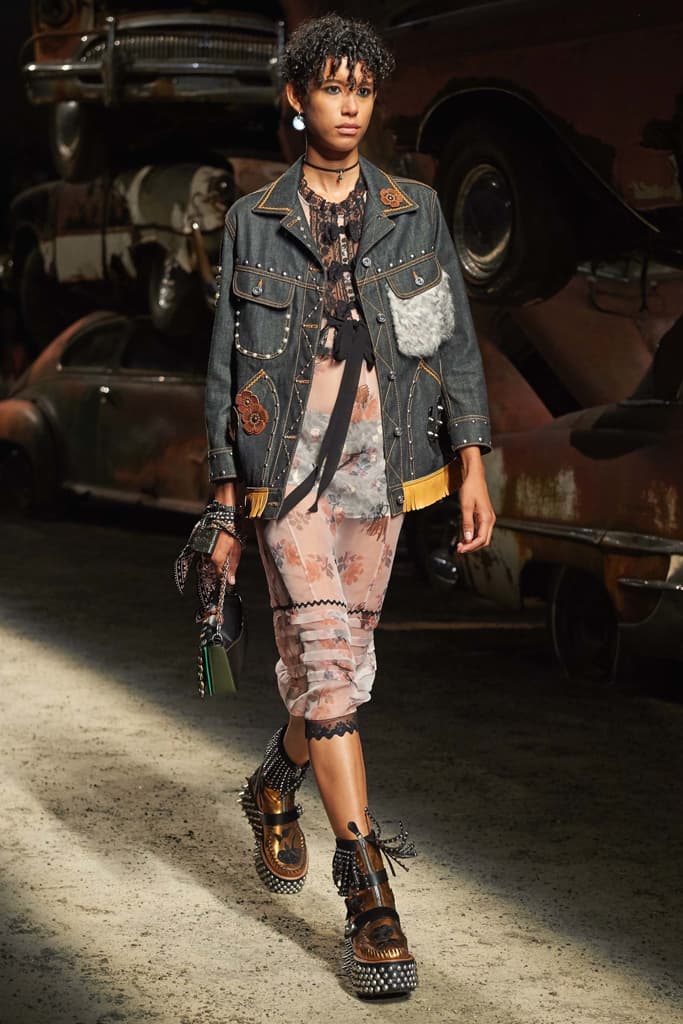 28 of 45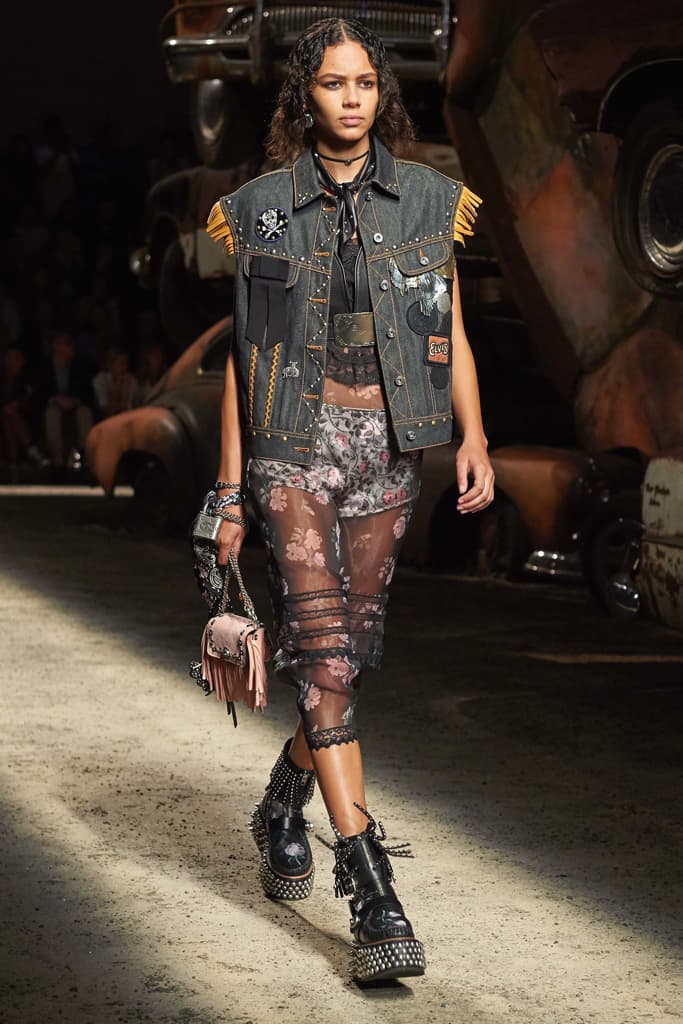 29 of 45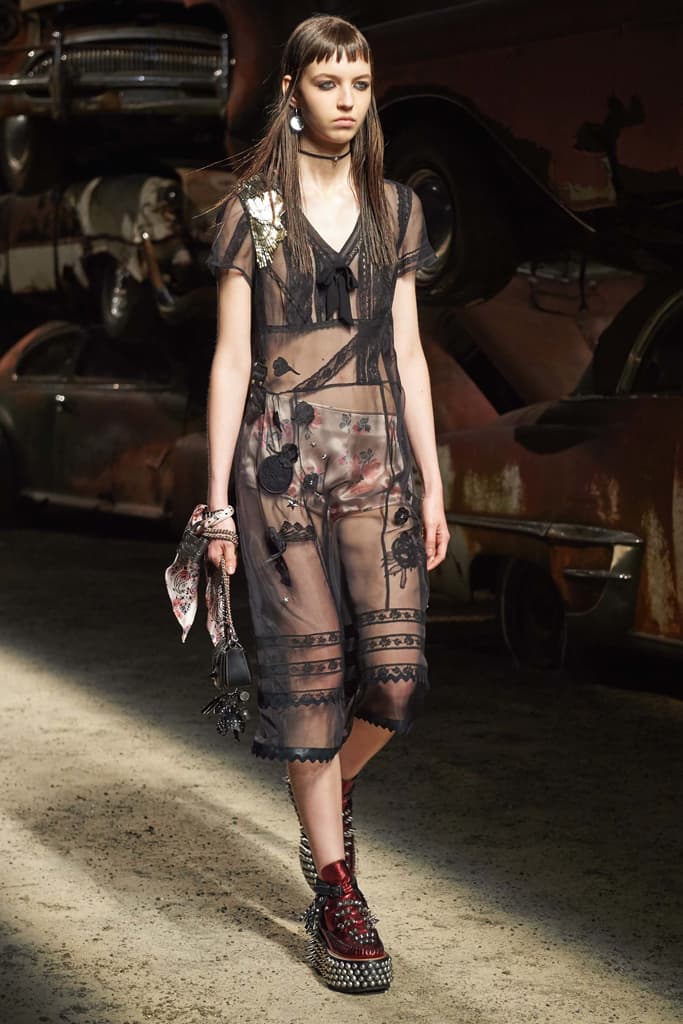 30 of 45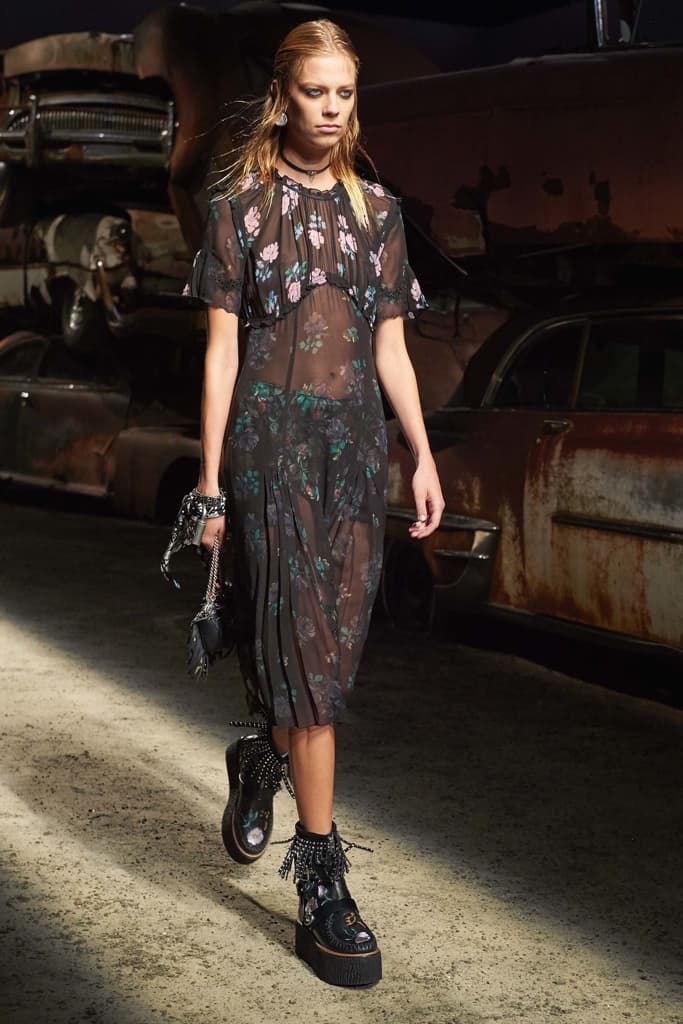 31 of 45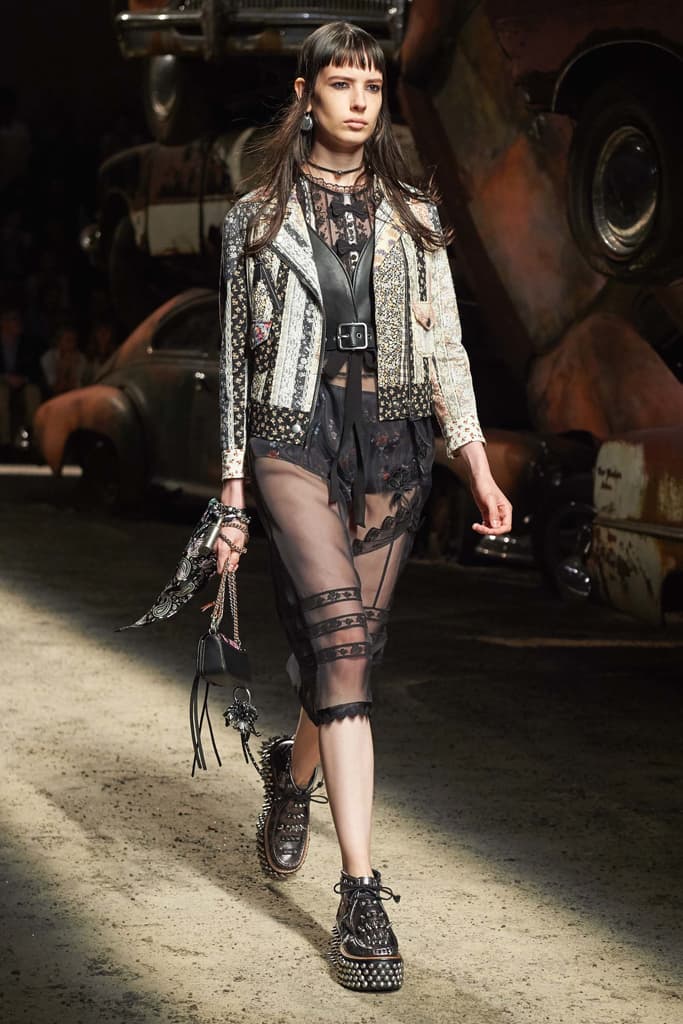 32 of 45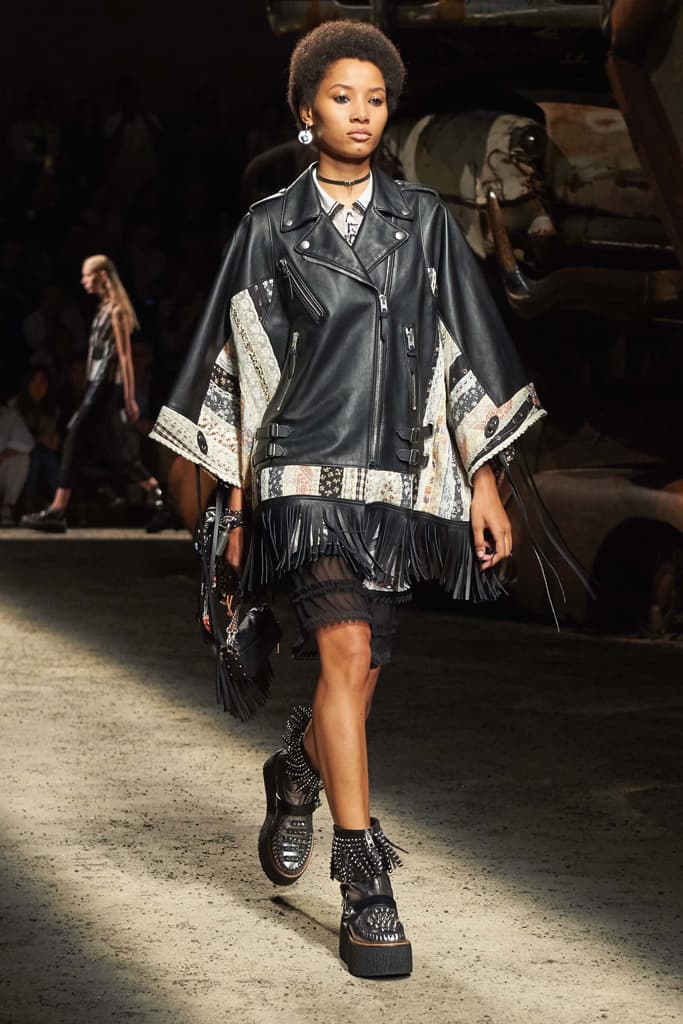 33 of 45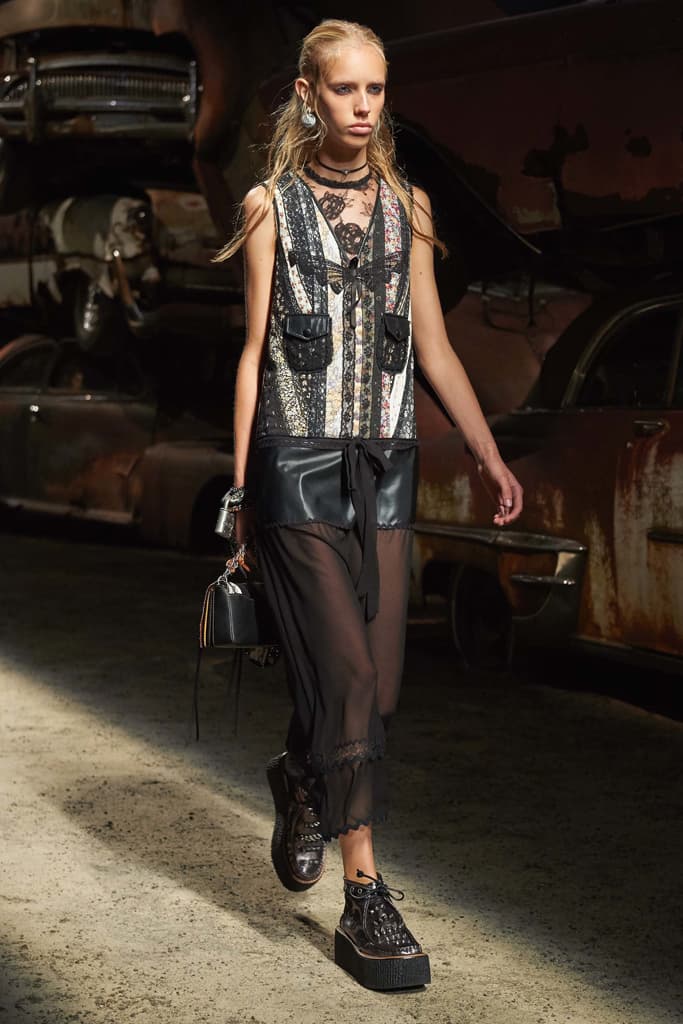 34 of 45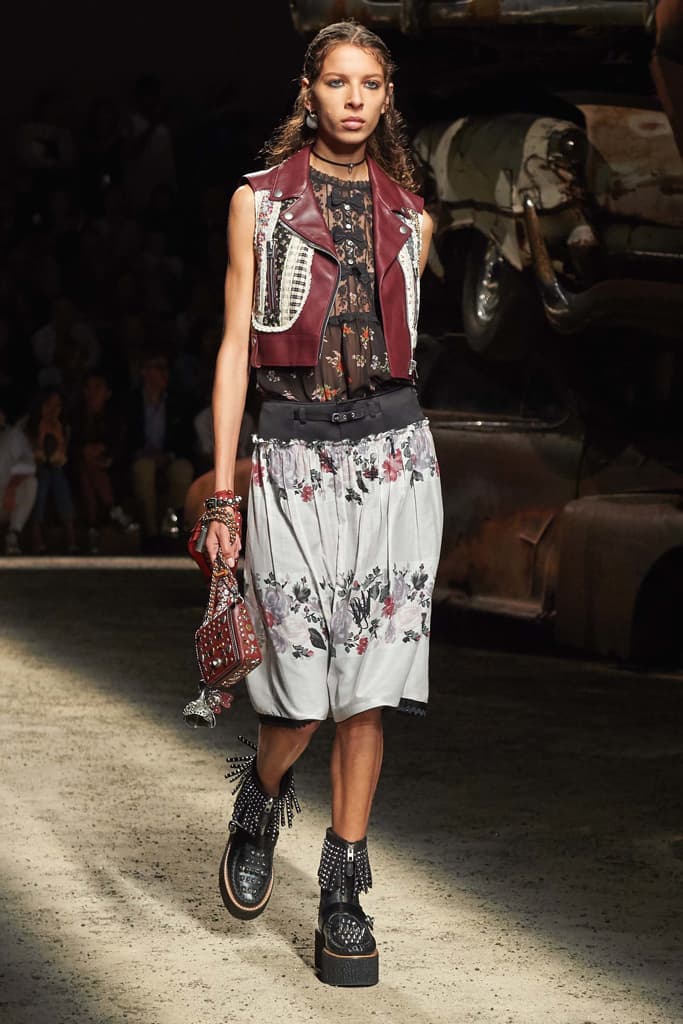 35 of 45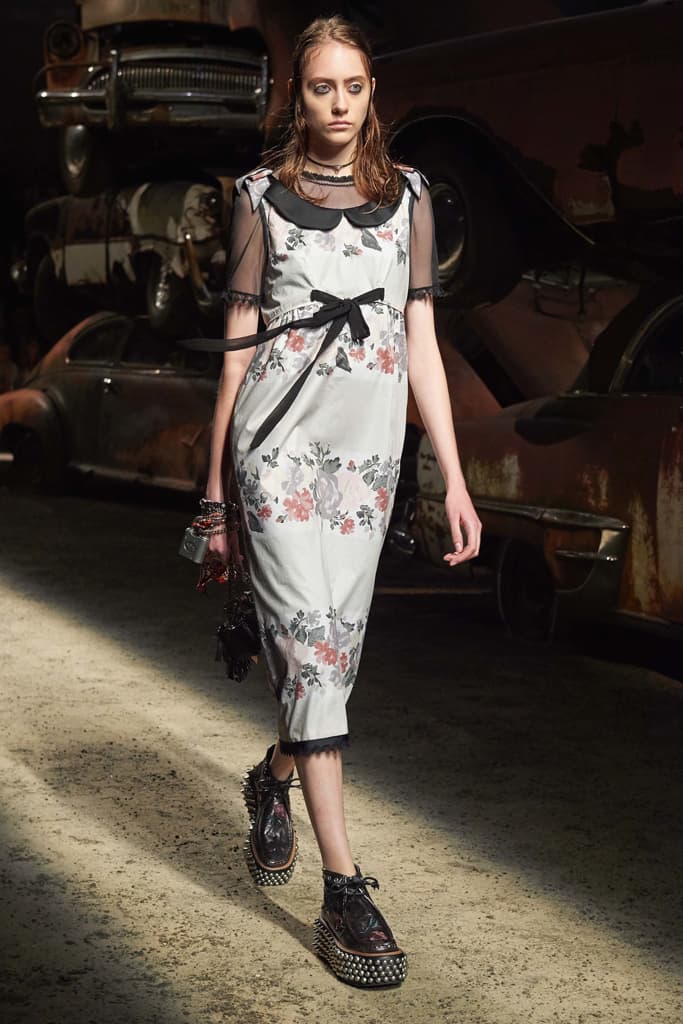 36 of 45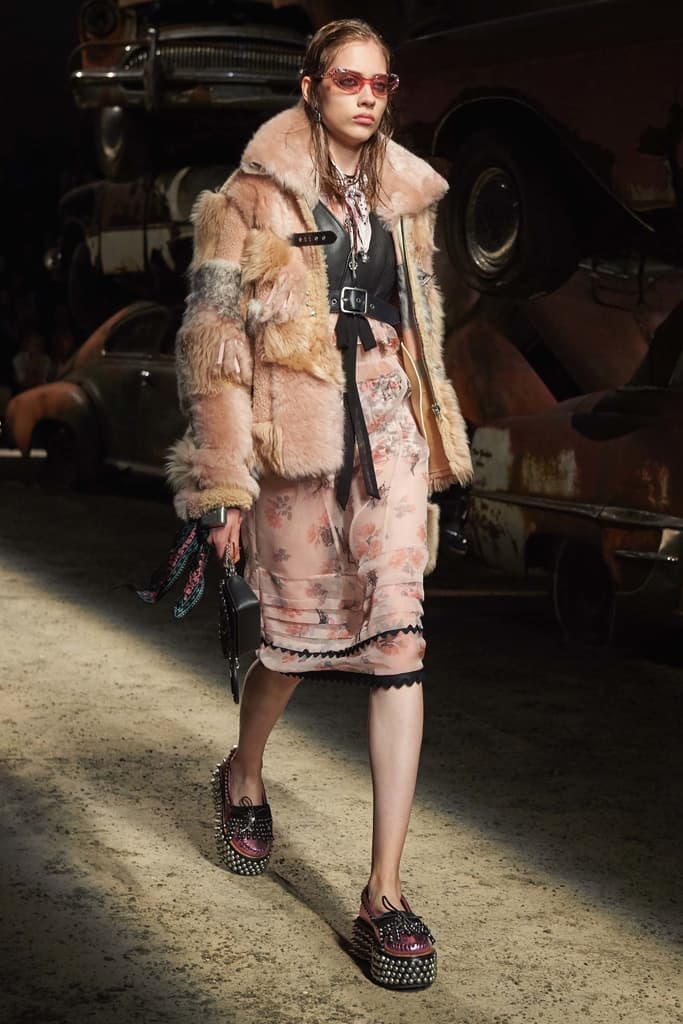 37 of 45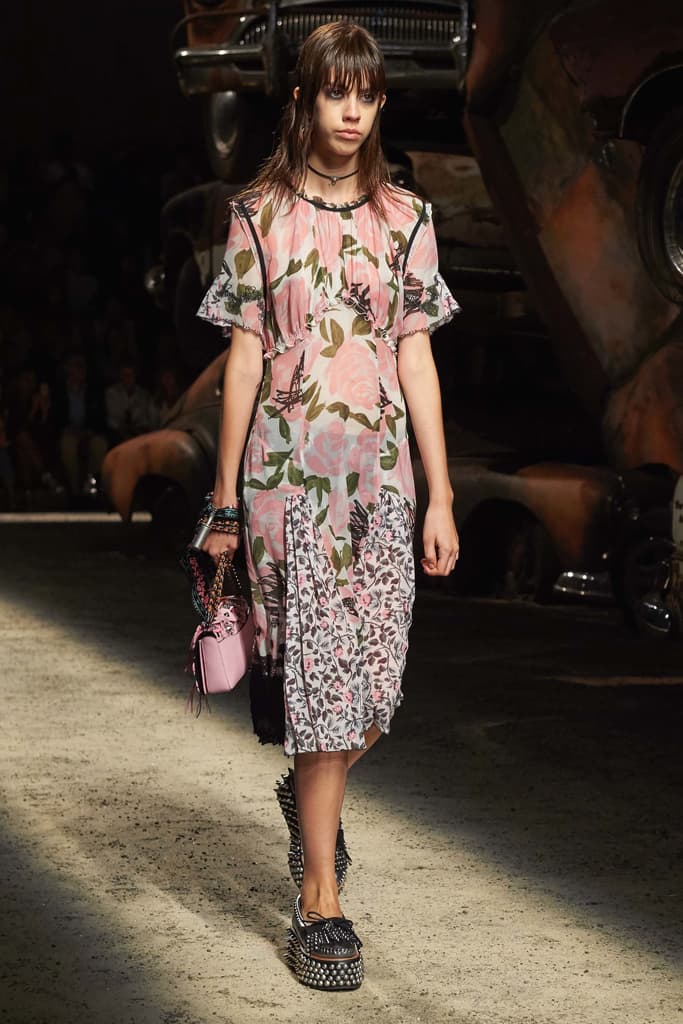 38 of 45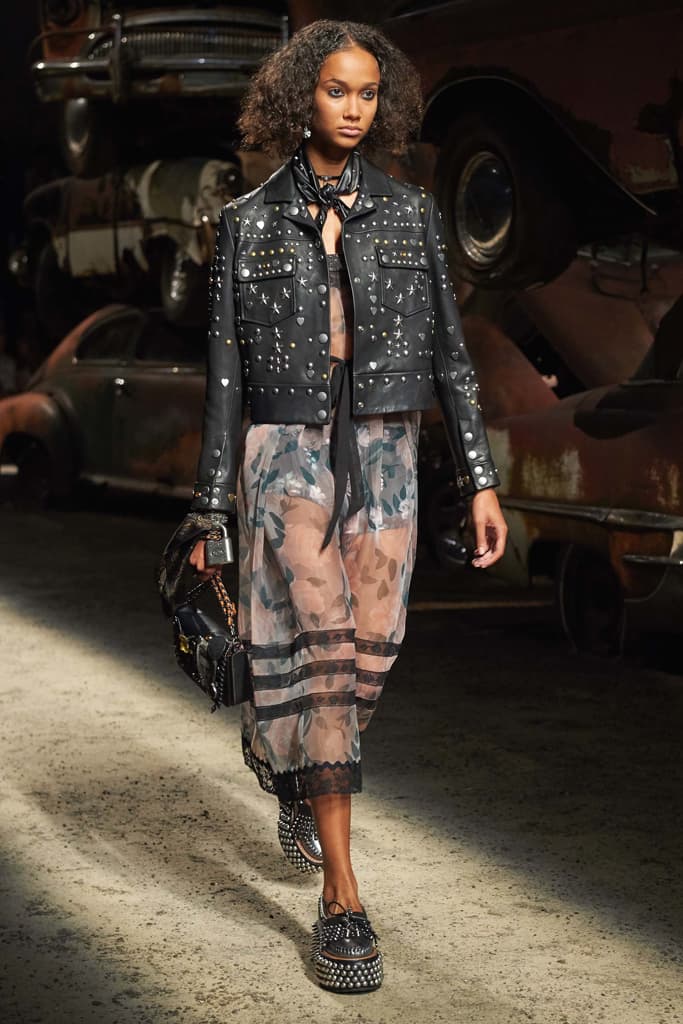 39 of 45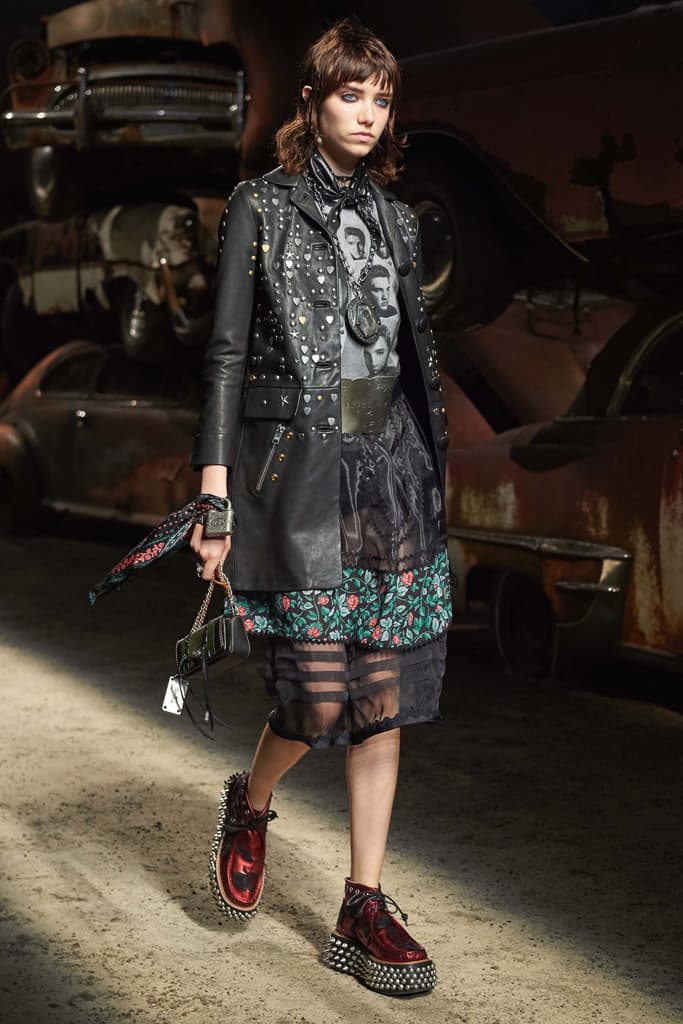 40 of 45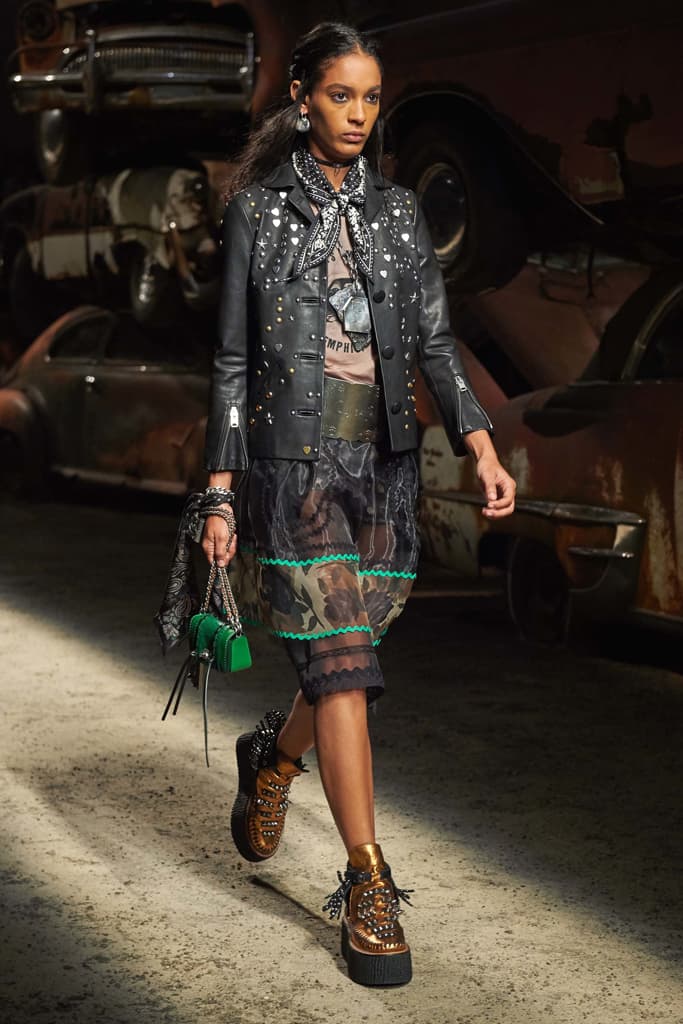 41 of 45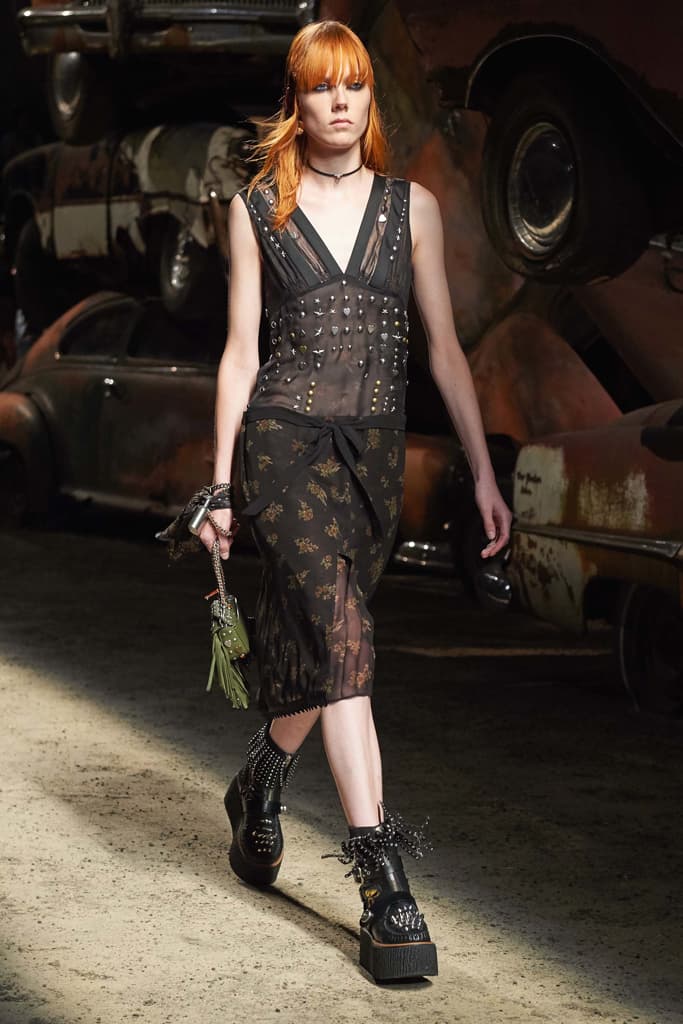 42 of 45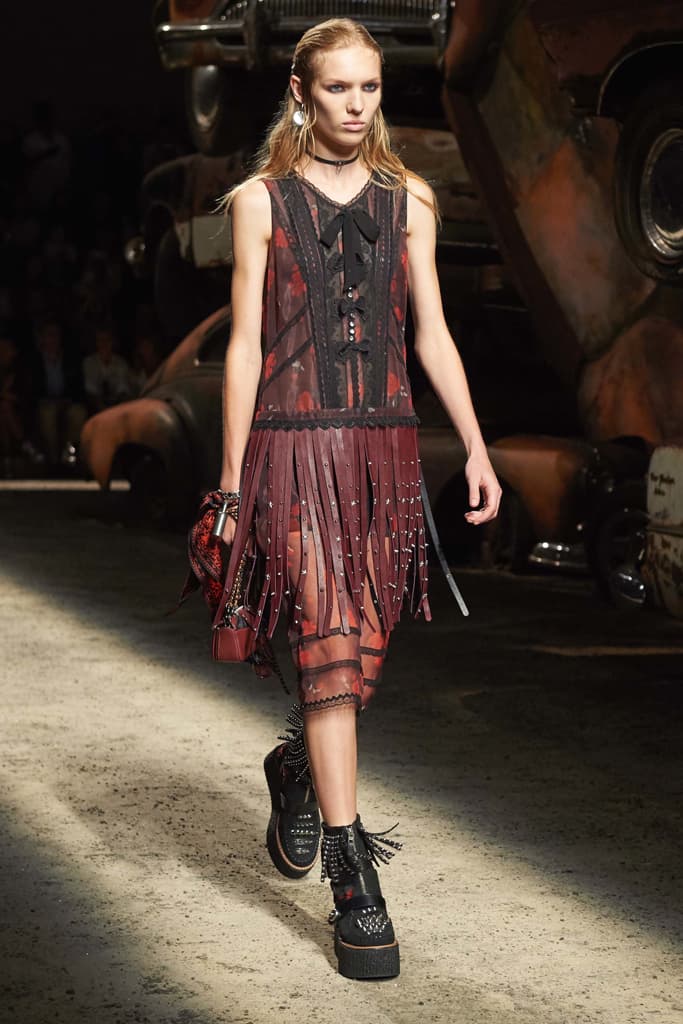 43 of 45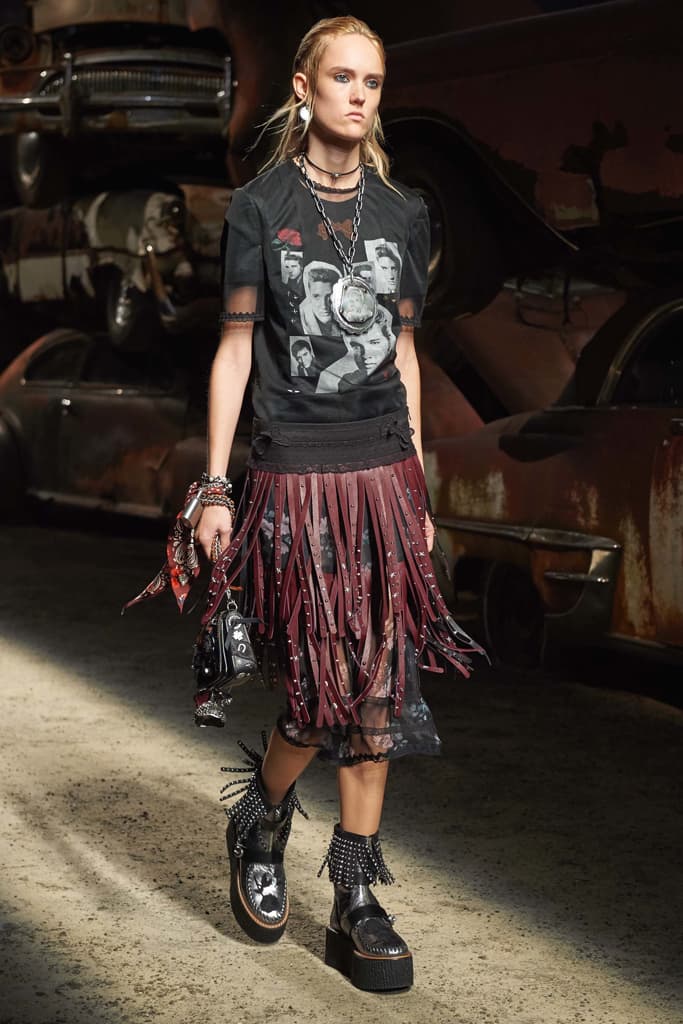 44 of 45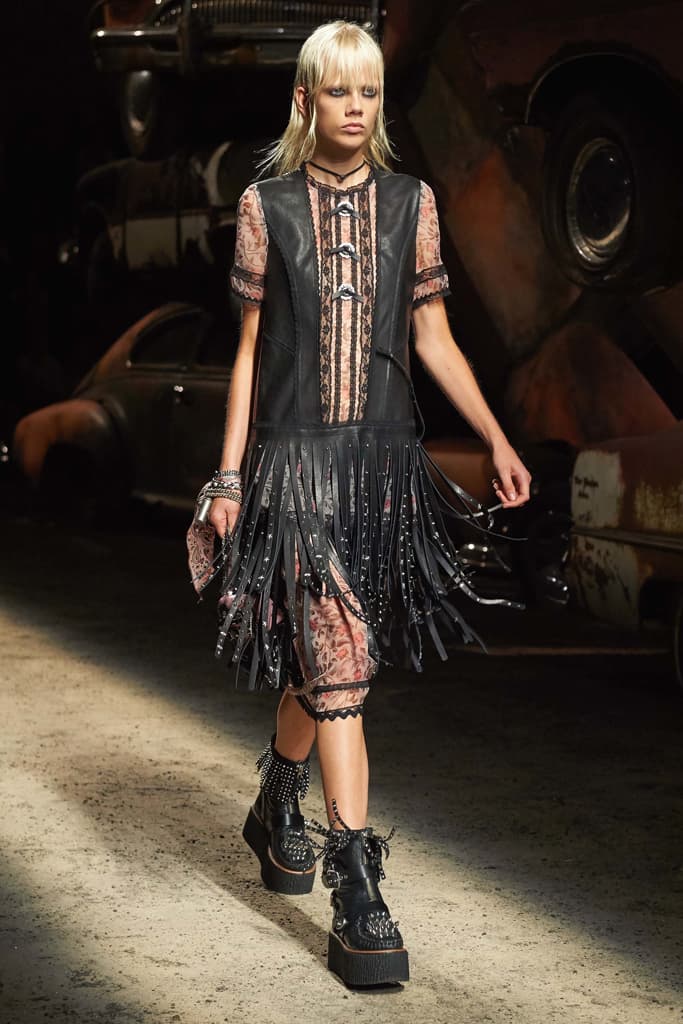 45 of 45
Fashion
Punk Meets Rock-n-Roll in Coach 1941's 2017 Spring/Summer Collection
Featuring Elvis Presley and 'Jaws' motifs.
Punk Meets Rock-n-Roll in Coach 1941's 2017 Spring/Summer Collection
Featuring Elvis Presley and 'Jaws' motifs.
Coach 1941's designer Stuart Vevers has unveiled the brand's 2017 spring/summer collection at New York Fashion Week. Inspired by the idea of rebellion, Vevers delivers a lineup of tough, punkish looks for his runway show. The new collection sees a handful of sheer frocks paired with studded leather jackets. In particular, many of the range's outerwear options feature embellishments that make references to motorcycle gangs, such as words like "bobcat rebel." Moreover, platform creepers decorated with fringe and studs are prominent throughout the show. Lastly, the collection also sees influences of pop culture, as Elvis Presley and Jaws motifs are incorporated in some of the designs.
Browse the gallery above to see it for yourself. You can also head over here to see more from New York Fashion Week.