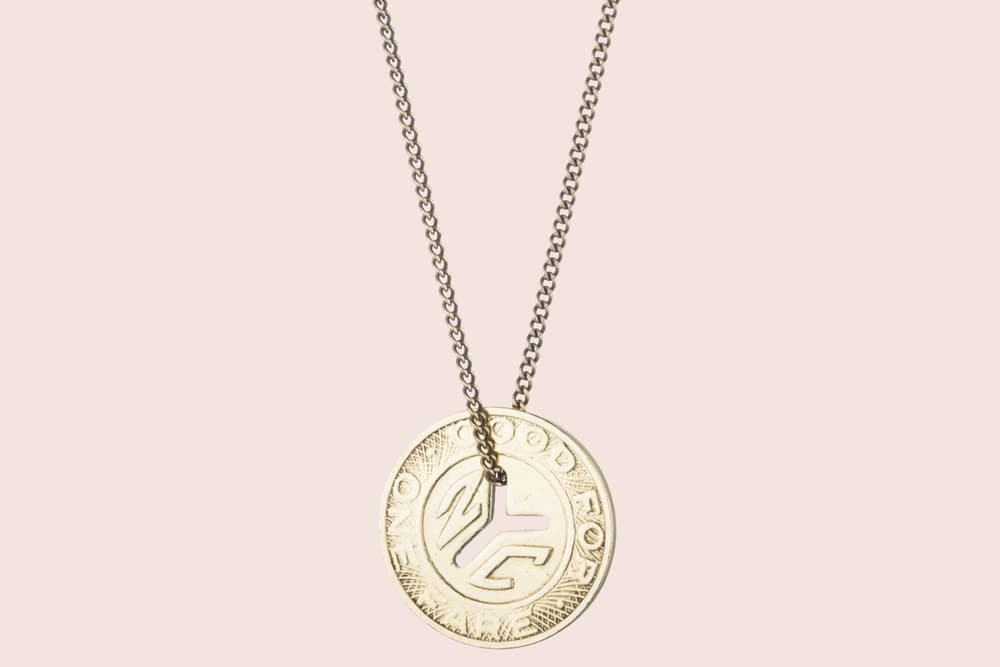 1 of 2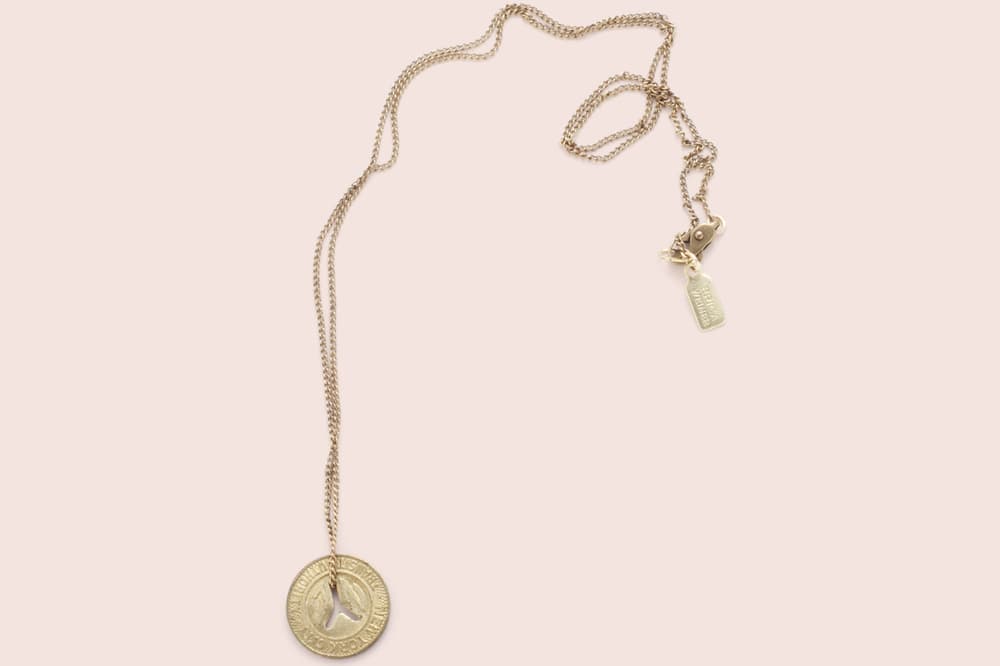 2 of 2
Fashion
Erica Weiner's Transit Token Necklace Is for Anyone With a NY State of Mind
This "Editor's Pick" is a little piece of Big Apple history.
Erica Weiner's Transit Token Necklace Is for Anyone With a NY State of Mind
This "Editor's Pick" is a little piece of Big Apple history.
Apparently you're not a "real" New Yorker until you've lived here for at least seven years. I'll spare you the details of realizing my cliche American dream of leaving my small Arizona hometown behind and packing everything I own into two suitcases and a box to move to the Big Apple, but I'm now almost three years in and the city's felt like home since the day I got lost trying to figure out the uptowns and downtowns of the train system.
I hate the subway as much as the next manspreading guy, but I came across the perfect necklace that speaks to the sentimental side of me — it's a love-hate thing between myself and the MTA. Brooklyn-based Erica Weiner's NY Transit Token Necklace puts splendor back into the subway and makes it a thing I'll actually come to miss and cherish once I say goodbye to the Concrete Jungle eventually.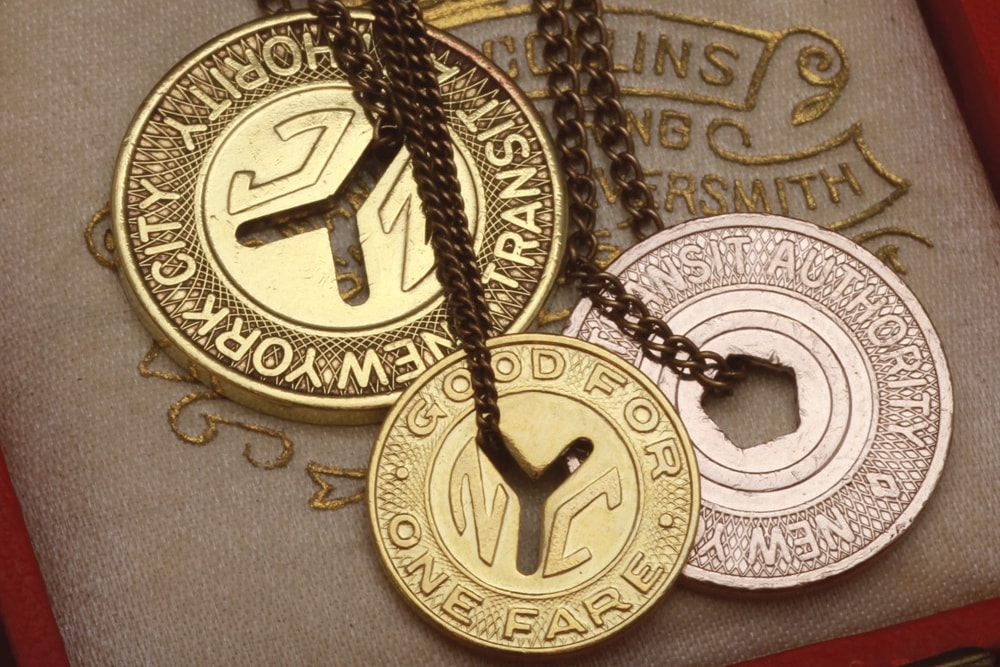 WHAT IS IT: Erica Weiner's NY Transit Token Necklace
WHY IT'S WORTH THE HYPE: Erica scours the world for antique trinkets and treasures to be repurposed into handmade jewelry. She also shares the story behind each piece — these tokens came from the MTA vaults and date back to the early 1950s when it only cost 30 cents to ride. $2.45 USD and over half a century later, it's a charming piece of history on a vintage chain for anyone with a NY state of mind like me. Erica's own inspo? A fitting and memorable line from 1979's The Warriors – "Can you count, suckas?!"
WHERE YOU CAN FIND IT: Find the NY Transit Token Necklace in either small or large for $45 USD at Erica Weiner.