Footwear
Teva Platform Sandals Go with Everything
Our latest "Editor's Pick" is all about the platform – all day, everyday.
Teva Platform Sandals Go with Everything
Our latest "Editor's Pick" is all about the platform – all day, everyday.
Perhaps the most run-down shoes in my possession are a pair of Underground Platform Creepers. I've had those babies for close to four years now and it shows – the heels are currently being held together with a MacGyver-like use of industrial tape. Although I would definitely choose to wear the Creepers everyday if I could, the seemingly endless onslaught of Hong Kong's humid summer heat has had me opting for sandals for the majority of the sunny months here. Which is why it was that much more amazing when I happened across the Teva Platform Sandals, by way of a distracted hunt for ice cream, of course.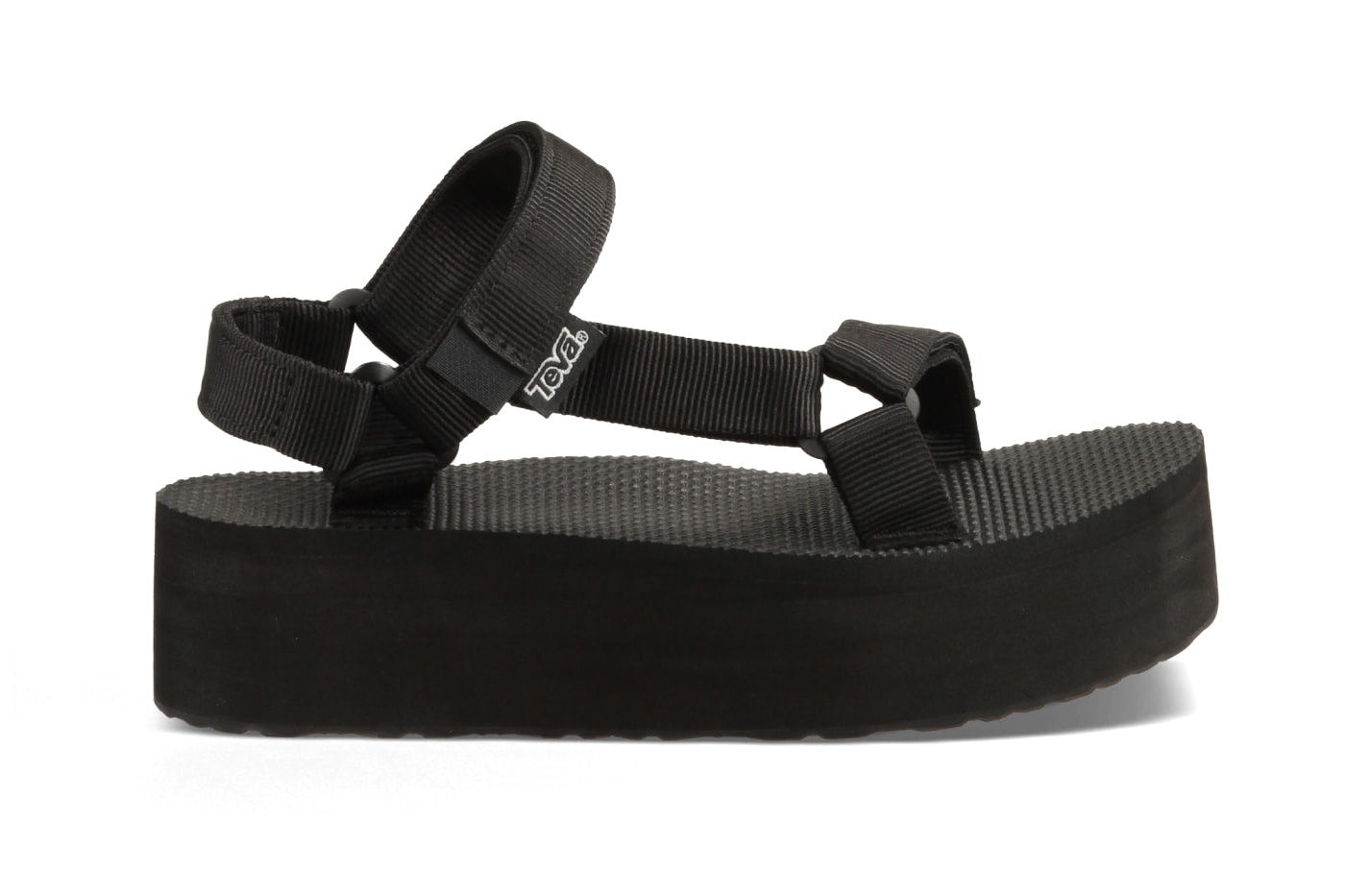 WHAT IS IT: Teva Flatform Universal
WHY IT'S WORTH THE HYPE: With my Underground models being Doubles (that's nearly two inches on the midsole alone, guys), I was surprised to come across a sandal that measures in at nearly the exact same height. The Teva sandals are beyond comfortable, with the velcro straps providing an adjustable fit. The EVA footbed and platform also provide lightweight, padded construction that is a godsend for a midsole of that size. Its simple silhouette also makes it one of the most versatile platforms in your arsenal, easily styled with ripped jeans or cigarette pants. Available in a sprawling selection of colors, you're sure to find a pair that makes the perfect addition to your anytime wardrobe.
WHERE YOU CAN FIND IT: Grab a pair of the Teva platform sandals here for $60 USD.
---
Share this article