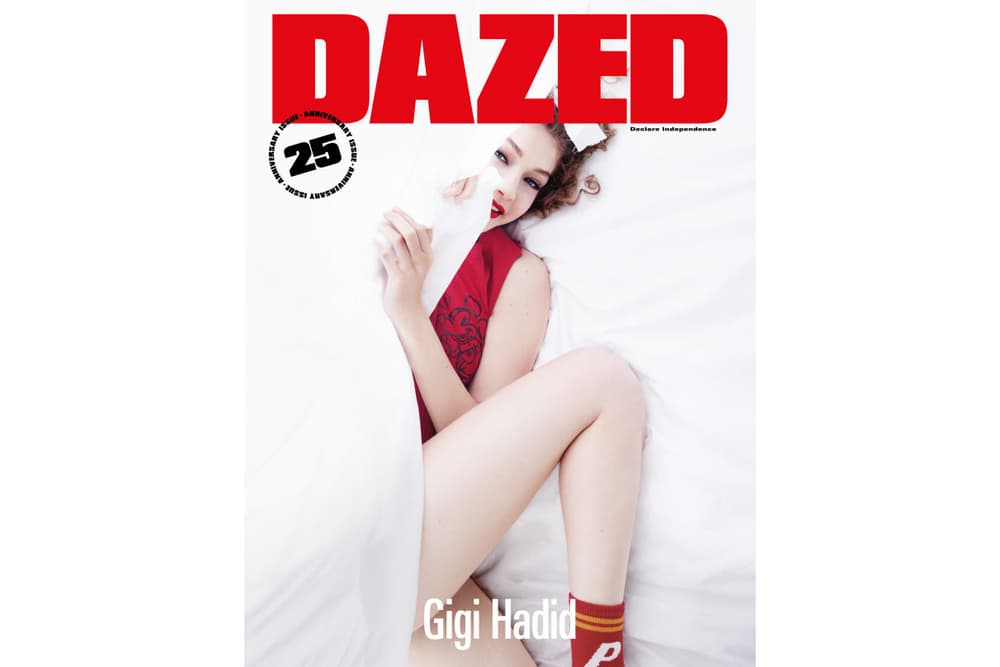 Fashion
Gigi Hadid Helps 'Dazed' Celebrate 25 Years By Completely Trashing its HQ
This party of one is purely destructive.
Gigi Hadid Helps 'Dazed' Celebrate 25 Years By Completely Trashing its HQ
This party of one is purely destructive.
Dazed celebrates its 25th anniversary — which means a grand fête is in order. Gigi Hadid is a party of one for the affair as she literally destroys the London-based office all in good fun in the below video. Nothing is sacred: a laptop is destroyed, property is adorned with graffiti, and not even the fax machine is safe. It's quite a send-off since the staff is leaving that HQ behind after 22 years for a new space.
For her grand finale, the it-girl gets the front-page spot of the issue, plus an 18-page spread that includes an interview with Kate Moss' daughter, Lila:
"I think that more than teaching what body types are correct, it's important to teach that we are putting models out there who are confident in their bodies," Gigi offers her. "I think that's where we should start: teaching models to put out a body image that they are happy and comfortable with, so that girls who relate to them know it's coming from a good place."
Look for more gems when this edition hits stands this month.
Share this article