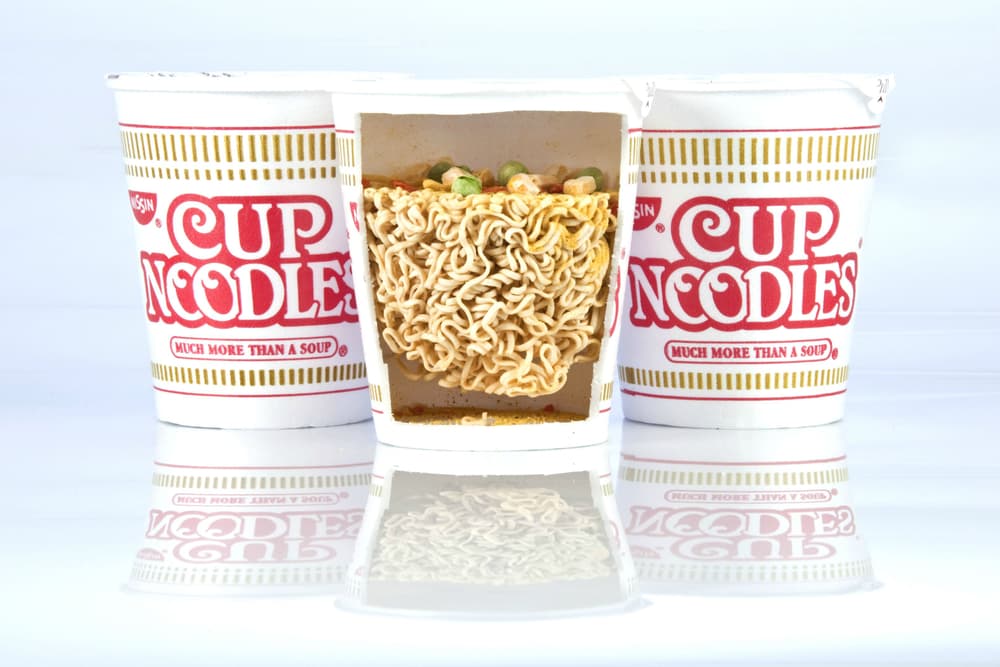 Culture
College Delicacy Cup Noodles' Instant Ramen Just Got a Healthier, New Recipe
But MSG and sodium is sooo delicious.
College Delicacy Cup Noodles' Instant Ramen Just Got a Healthier, New Recipe
But MSG and sodium is sooo delicious.
Whether you were a broke student or too lazy to cook anything of substance (or maybe both), you can never deny the deliciousness that is Cup Noodles — mmmm, MSG. Now, the instant ramen first brought to supermarket and gas station shelves alike in the early 1970s is changing its recipe for the very first time for its 45th birthday.
Parent company Nissin Foods announced the college delicacy is becoming a whole lot healthier at the request of consumers who don't want a price or taste change. That means 20 percent less sodium in the popular chicken, beef and shrimp flavors according to a press release. Also, added MSG was removed and natural ingredients — like cabbage juice, lime, paprika and turmeric — replace artificial flavoring.
So does the new recipe taste as good as the old one did at 2 a.m.? We'll have to buy a cup and find out for ourselves.
Share this article