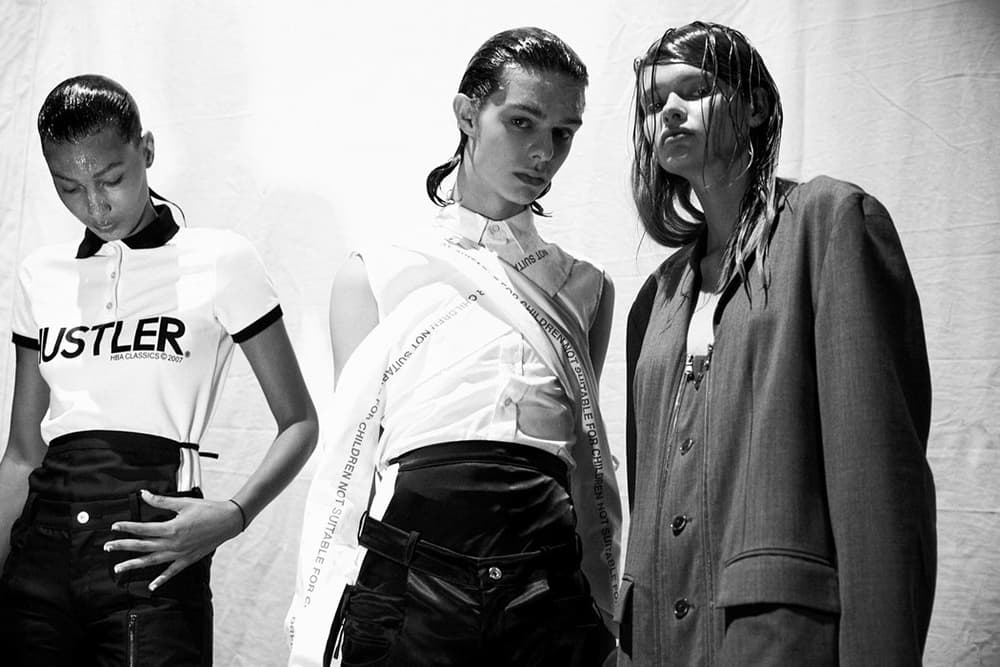 Fashion
Hood By Air's Shayne Oliver Talks Porn and Pornhub in His Fashion
"We've become one of the top-reviewed shows to watch, which is what everyone does with porn."
Hood By Air's Shayne Oliver Talks Porn and Pornhub in His Fashion
"We've become one of the top-reviewed shows to watch, which is what everyone does with porn."
Shane Oliver's Hood By Air SS17 collection was hands down the most raw show during NYFW – Oliver productions never disappoint. It's pure shock value and extreme to the core which is exactly what he wants.
He told Dazed after the show's conclusion:
"When I came back to New York from Europe, I realized that people view Hood By Air the same way porn is being viewed. It's this thing that happens in fashion where, ooh! We watch it, but we don't want to acknowledge that in public. HBA has become a fetish in more ways than one. It's become a fashion fetish. You see it, you view it, and we've become one of the top-reviewed fashion shows to watch, which is what everyone does with porn."
It's an interesting conversation – America's unique relationship with sex and media. "People are getting their kicks because of how lustful it feels, and how important sex is to everyone, but no-one wants to talk about it."
Oliver said about HBA's mission:
"To be honest, I really want to start to move away from expressing myself as a designer. With HBA, I want to make more cultural statements. When it comes to fashion, I want to think of ways that I can explore that outside of the brand."
Head over to Dazed to read the entire article.
Photographer

Lillie Eiger/Dazed
---
Share this article