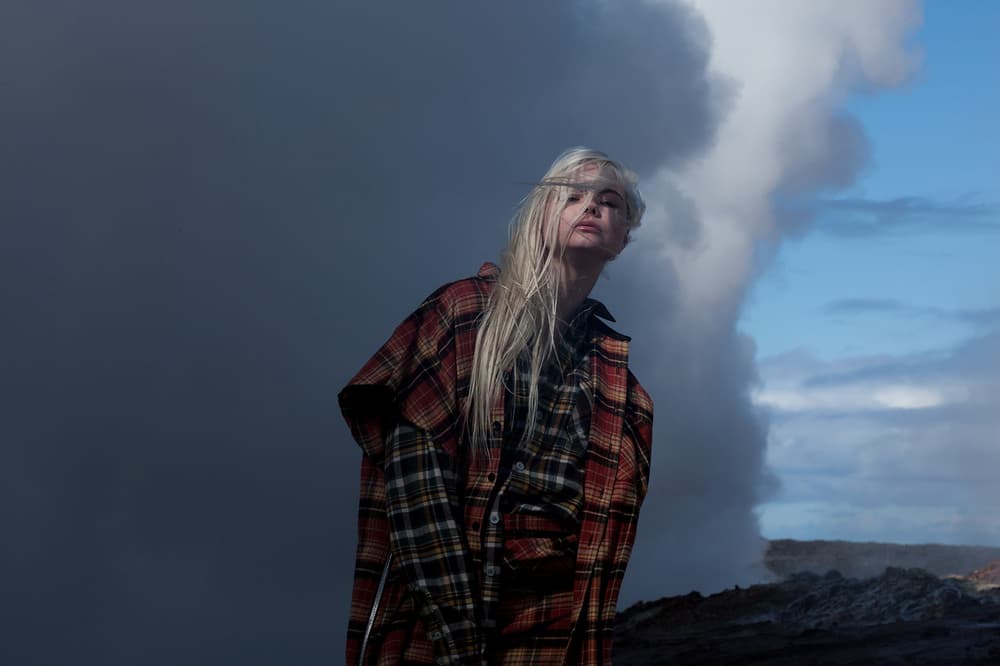 1 of 11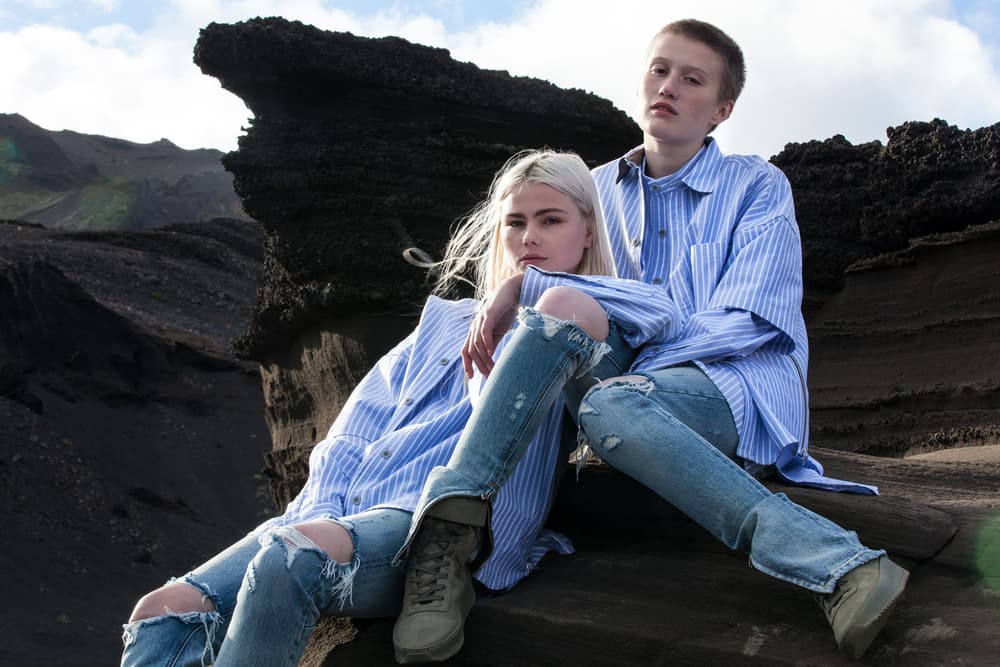 2 of 11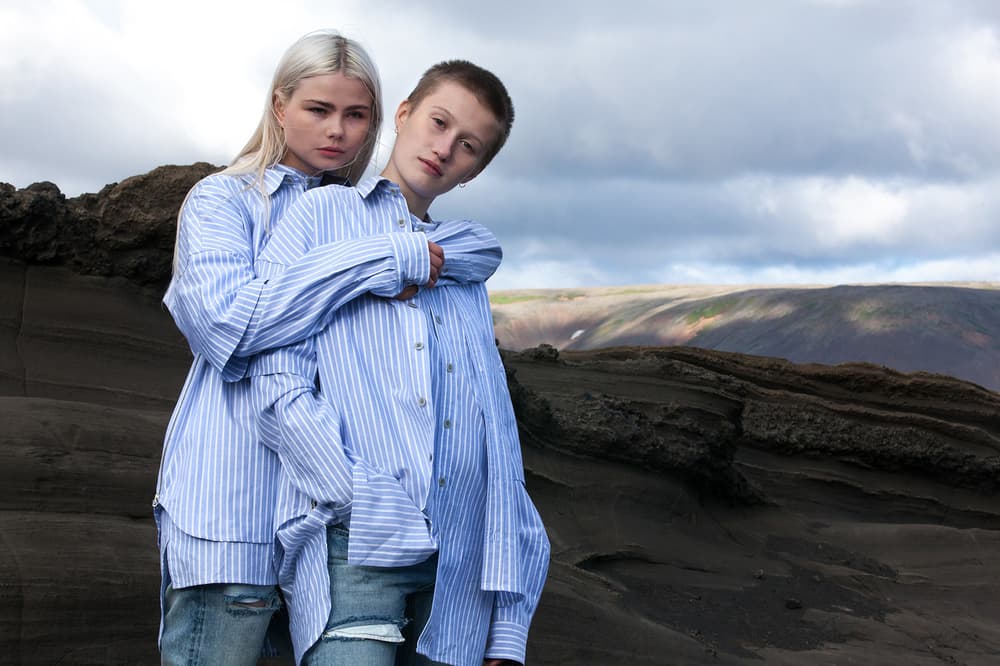 3 of 11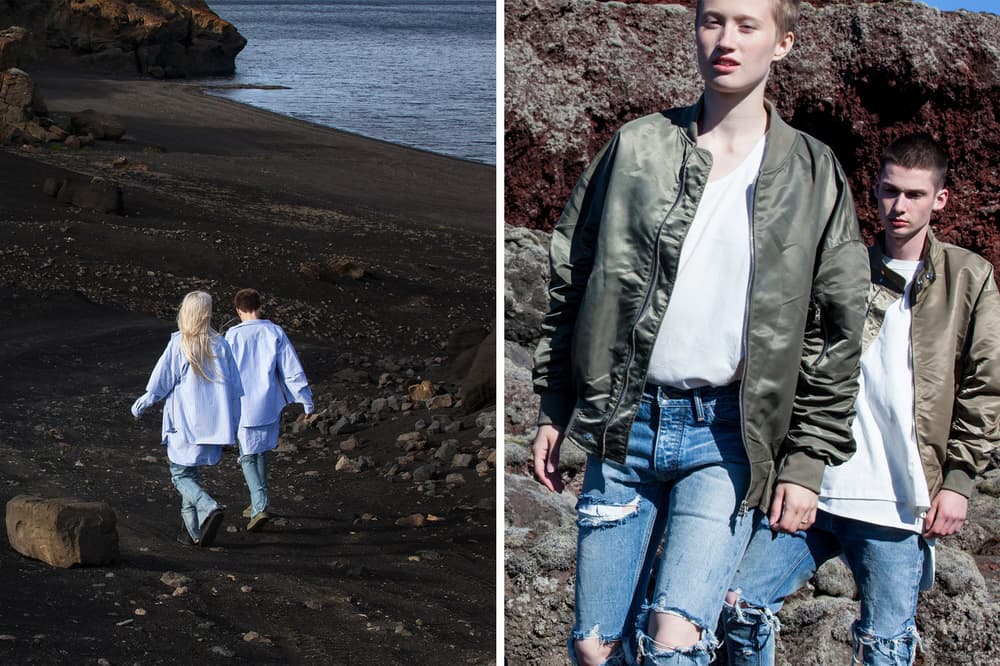 4 of 11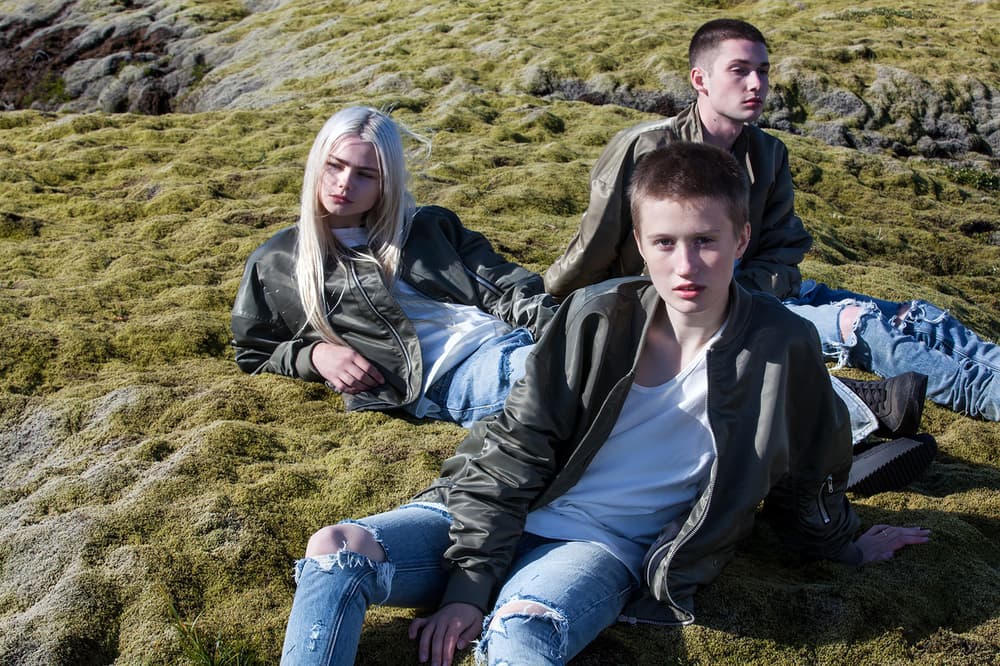 5 of 11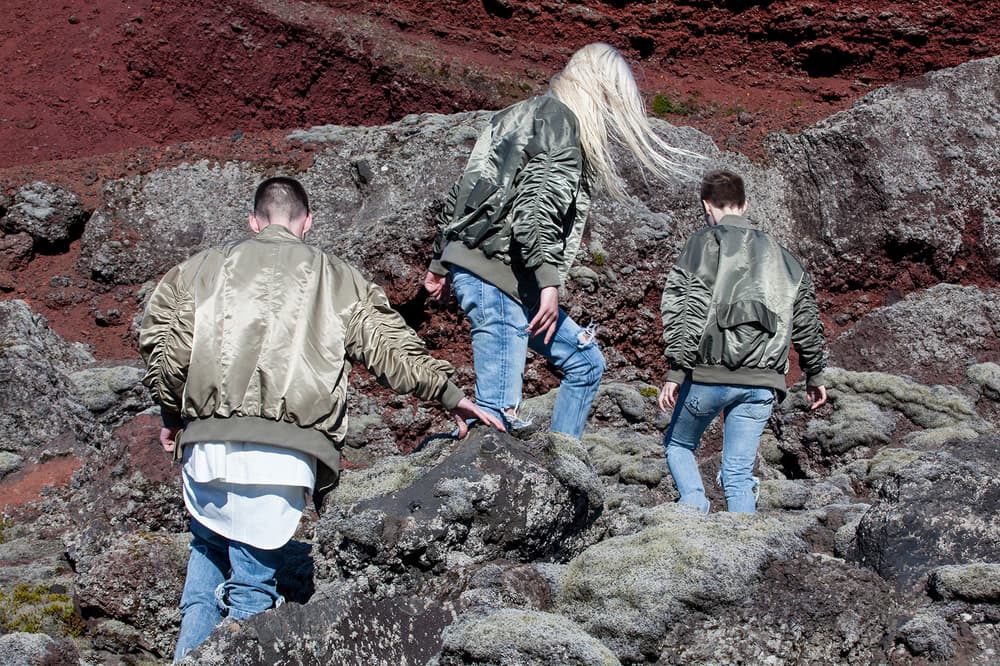 6 of 11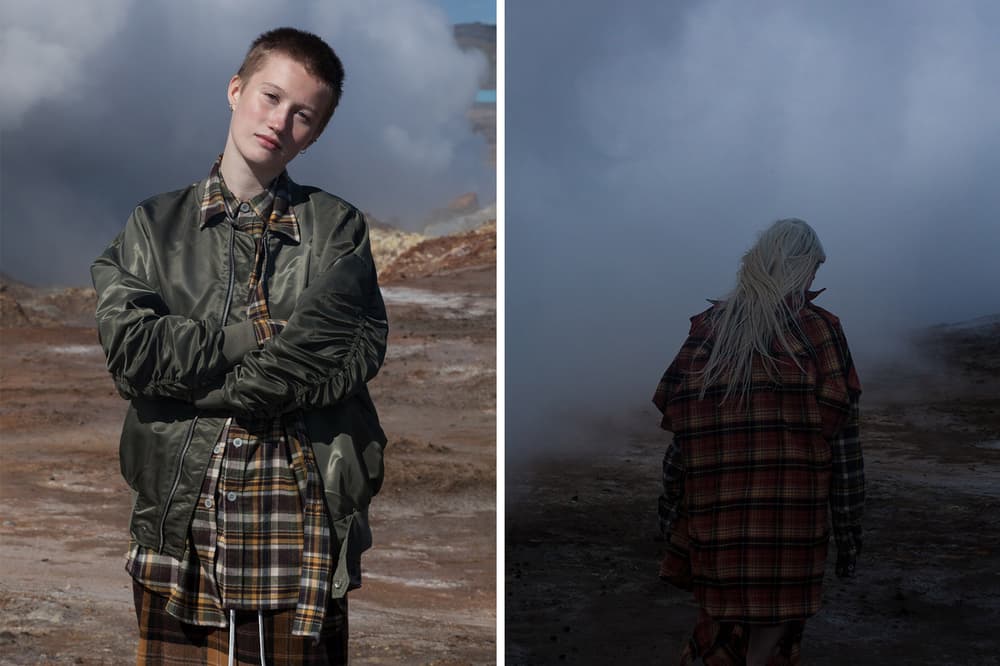 7 of 11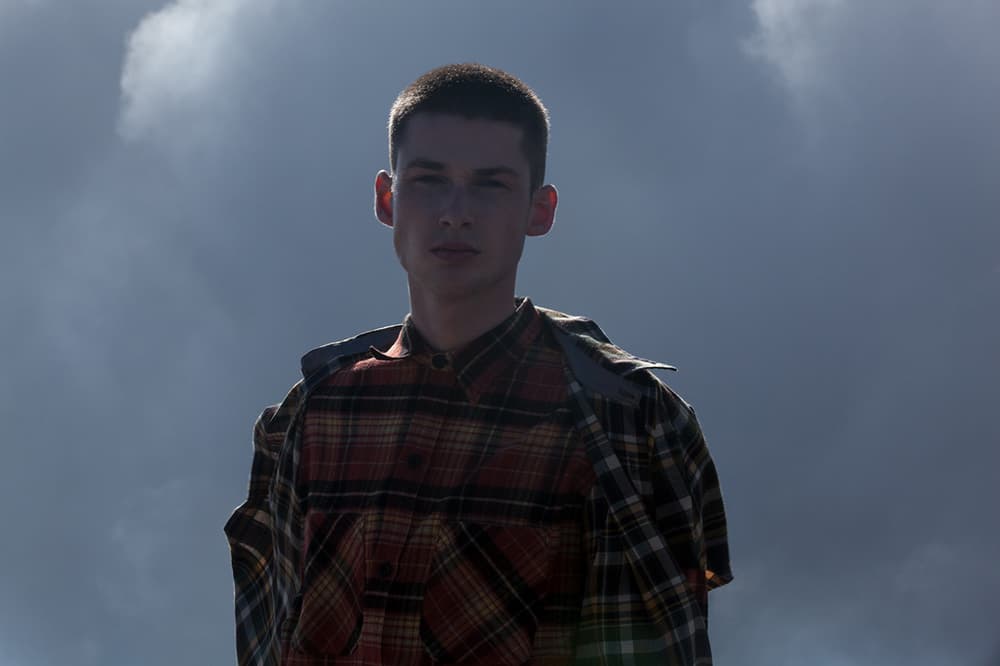 8 of 11
9 of 11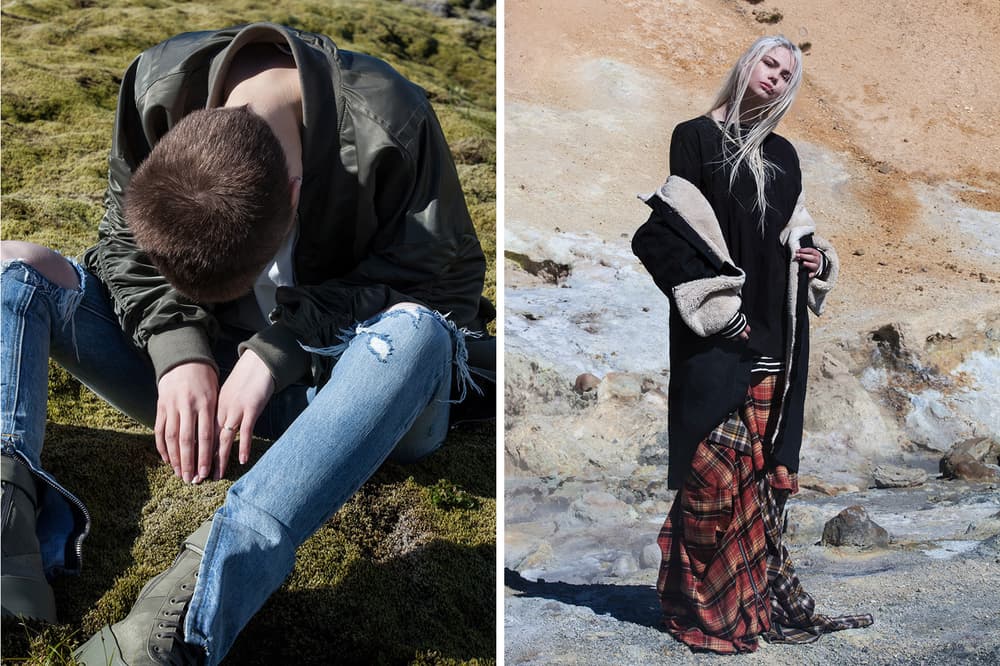 10 of 11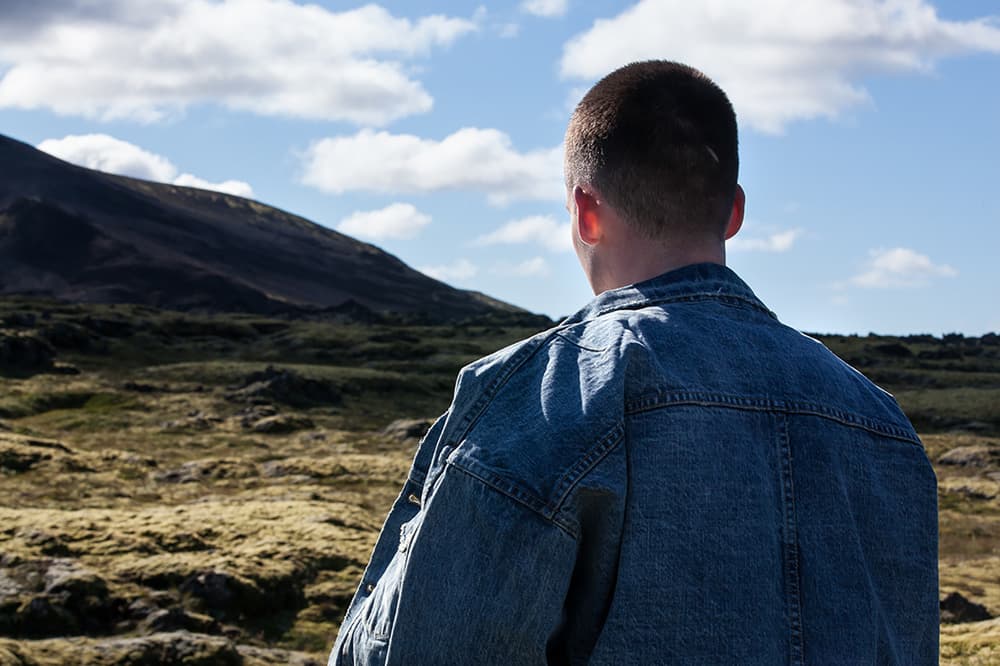 11 of 11
Fashion
Jerry Lorenzo's Fear of God x SSENSE Capsule Is a "Wrath of Nature" – Like the Man Himself
The exclusive Fear of God Capsule Collection is here with a volcanic editorial to complete.
Jerry Lorenzo's Fear of God x SSENSE Capsule Is a "Wrath of Nature" – Like the Man Himself
The exclusive Fear of God Capsule Collection is here with a volcanic editorial to complete.
The Holy Trinity to Jerry Lorenzo's brand is "Kurt Cobain. Allen Iverson. Jesus Christ." Hip-hop and grunge is Lorenzo's answer to our generation's aesthetic but God remains at the heart. To Lorenzo it's the threads that connect the vision – an imbue a eternal-ness to the brand.
With a start at Gap and no design background Jerry Lorenzo is a new-wave designer that counts Virgil Abloh to Kanye West to Gosha Rubchinskiy. No training but the purest creative thoughts.
Photographer Kate Friend and stylist Marc Goehring traveled to Iceland to capture the new SSENSE Fear of God capsule designed by Jerry Lorenzo. Check out and shop the collection online now. Read the entire interview over on SSENSE.
To the uninitiated, isn't God more associated with love than with fear? What's your concept of God?

Growing up in Christianity, God was always a light figure. Also, growing up with Christianity, my Christian friends and me were never considered cool. This was the first time God in my mind was cool. I didn't see the darkness around his kingdom in a demonic way. I felt that darkness represented the layers to who God is, the knowledge beyond your understanding of him. Fearing God means a reverence, a love and respect for God. When you have that, you're at peace with the darkness around his throne and your inability to understand him. Thinking about the Fear of God gave me the gas in my engine to put out my perspective on clothing. I would just feel so empty putting out clothes with no message. I would hate to think that people really think that cool clothes mean so much. Trends change. These things are fleeting. So I wanted to base the clothing on something that wasn't fleeting in my mind.

Is that something you envision, like a gang of Fear of God modern day monks?
That's kind of how it is. Because monks have a certain swag. Yeah, they all have shaved heads, some of them wear everyday garments elevated beyond the way we dress every day. This is my take on how someone dresses who knows that their value is not in what they have on. Someone who knows who they are, which is why I don't really have logos on any of my pieces.

The Fear of God monastery is based in Los Angeles. How does the city affect your practice?
All the things that have influenced me up till now—Kurt Cobain, Iverson, my faith—practicality is also one of them. So how is my wardrobe conducive to what lies ahead in the day? Through layering, you can look cool and be presentable for lunch meetings. But if you want to go to the gym and throw up some weights, you can still do that in thermals and shorts. It's functional. In L.A., no one really has a real job. And no one wants to look like they have one.

There is an exciting wave of new American fashion design. And it seems to be that there is a common thread to other labels like YEEZY, Off-White, or Alyx. All of you are self-taught amateurs.
I feel like the purest form of creativity comes from not having. I don't even know what CFDA stands for. Kanye, for example, doesn't have the resources of training. You can give him all the money you want, but if you give it to someone who wants to put out a specific idea and doesn't have the framework of training to put it through, you're going to get a mess or some magic. For me, my ideas come from not having training, not really having a lot of money out of my personal pocket to communicate my personal style, and being forced to figure some things out. That can only be honest, because it's you and your perspective on the line.

You argue for transparency.
I will sit and tell you that I pull inspirations from all these places, but I am confident that if you ask somebody, what does a Fear of God silhouette look like, they can explain that to you. The layering, the style, the short sleeve overcoat, you know. And I am learning that without logos. Maybe one of the hardest things to do is to come up with your language. And even if my language does borrow from all these different things, I am still saying something that no one else is saying.

What ultimately attracts you to fashion?
I think everybody is attracted to fashion. We all get up in the morning and make a decision about what to put on. It's the solution for what you want to say. That's why I don't call myself a designer. I went to Raf's show in Italy, like, I'm not that. I'm not that. I'm not conceptual and art-driven. I'm solution-oriented. I know this kid wants a flannel, so how am I going to make the best version of it? How do I make the best version of an American wardrobe?
Photographer

Kate Friend
Stylist

Marc Goehring
Make-Up

Ísak Freyr Helgason
Model

Brynja, Erla, Gudmundur/Dottir
---
Share this article