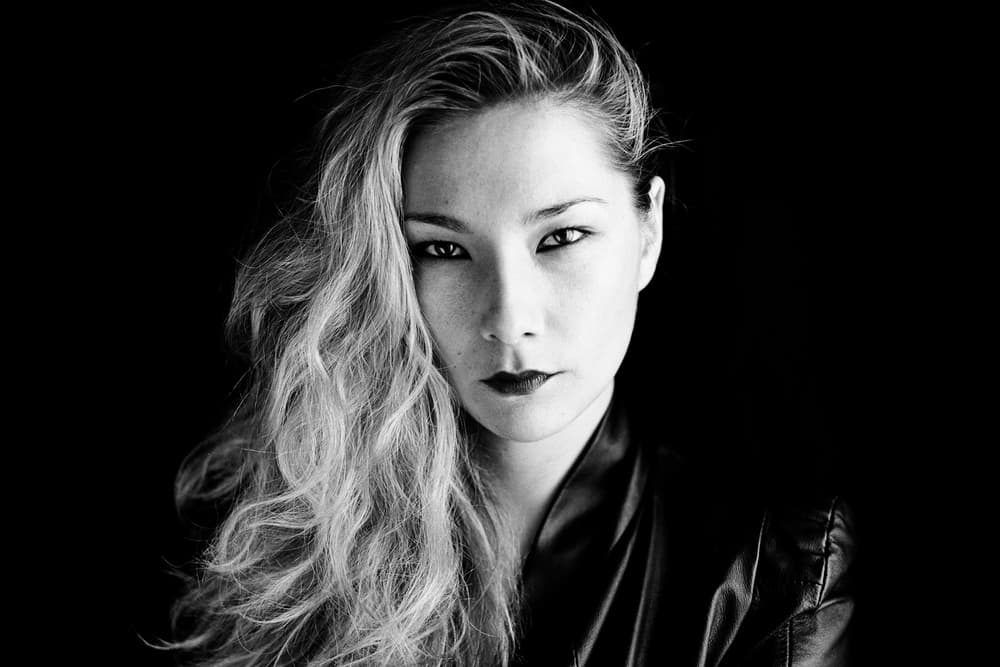 Fashion
Jules Kim Wants Brands to Know That Imitation Is Not Always the Sincerest Form of Flattery
The jewelry designer pens an open letter on the unethical practice of fashion plagiarism.
Jules Kim Wants Brands to Know That Imitation Is Not Always the Sincerest Form of Flattery
The jewelry designer pens an open letter on the unethical practice of fashion plagiarism.
Coco Chanel once said, "If you want to be original, be ready to be copied."
I began Bijules in 2003 by hand-making silver custom graffiti nameplates. Celebrities like Gwen Stefani and Eve wore my pieces. The attention and association with popular artists helped launch my brand. 13 years later, I continue to launch products into the market on the biggest stars and artists of our time. The danger to this as a promotional strategy is that the silhouettes of Bijules are exposed to a mass audience and the original designs are caught in the crossfire of fashion immorality.
To put it simply, as an independent designer, my marketing and promotion becomes the fashion and jewelry industry's research and development. And I am not alone.
The bar ring (2004), nail ring (2008), knuckle ring (2009), and handlet (2010), launched in editorial print magazines and simultaneously worn by celebrities, have been chronically copied and distributed by independent designers and major brands. No one has been legally held accountable.
1 of 2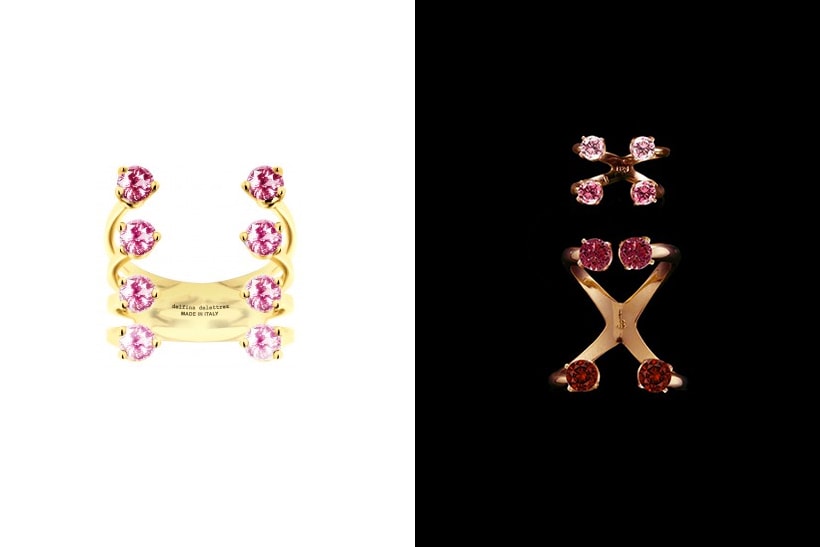 2 of 2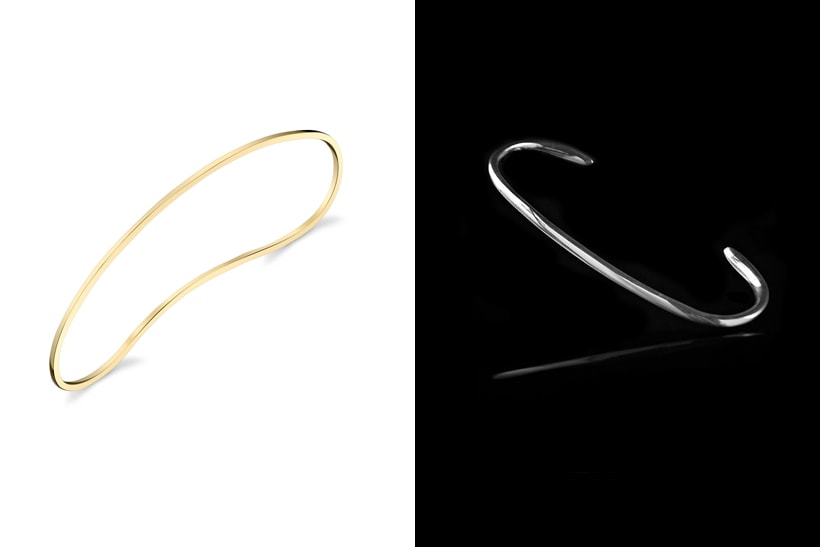 I want to say at the outset that my intention is not to villainize the fashion industry. This is the industry that I love and have worked most of my life to be a part of. But I want us to be better. We need to redefine our standards and values.
All large creative corporations have legal teams devoted to ferreting out copyright infringement and licensing theft. Hollywood has ad campaigns to fight illegal downloads. The major TV and movie studios devote time and money to make sure that platforms like YouTube are not illegally streaming their TV shows and movies. The fashion industry polices its IP as best as it can. Any creative business must protect its intellectual property.
But if my designs are knocked off by a major fashion brand such as Topshop, H&M, Forever 21, Zara, or Gucci, I simply do not have the resources as an independent brand to accommodate the lengthy and expensive procedures of litigation to defend the origin of design.
Corporations aren't people. The fashion brands don't feel guilt when they recreate another designers' work and sell it.
It is the hypocrisy of fashion. The brands will stop at nothing to prevent theft of their IP, but Topshop can feel free to steal from me without any fear of legal retribution. And they do it brazenly. Corporations aren't people. The fashion brands don't feel guilt when they recreate another designers' work and sell it. But we, the designers whose work is stolen, are left damaged personally and professionally.
All designers hope to create trends. We want to see ourselves pervading and influencing culture, but a trend takes flight years after a design is launched. It seeps into popular culture then finally establishes itself, either as a fad, or a real jewelry design standard. But this can't be controlled. Who knows what consumers will love and what they will reject?
When the nail ring was launched, I felt I had created a trend. It was the same feeling I had with the bar ring in 2004. Today everyone has a bar ring in their jewelry collections. Surface 2 Air, Anna Sheffield, and I were the first to execute these rings in the early 2000s. They were subculture identifiers. People who took risks bought them.
Fashion as a consumer industry does not want to risk anything for success. It wants to lead with success and place bets on sure things; therefore, it takes a design which has cycled through the risk and proven itself in the market. But by then, the origin of the design has been lost.
I am simply advocating for this: when a fashion brand sees a product it likes, hire the creators. License their work. Go to the source and get the original. Your consumers will thank you.
1 of 3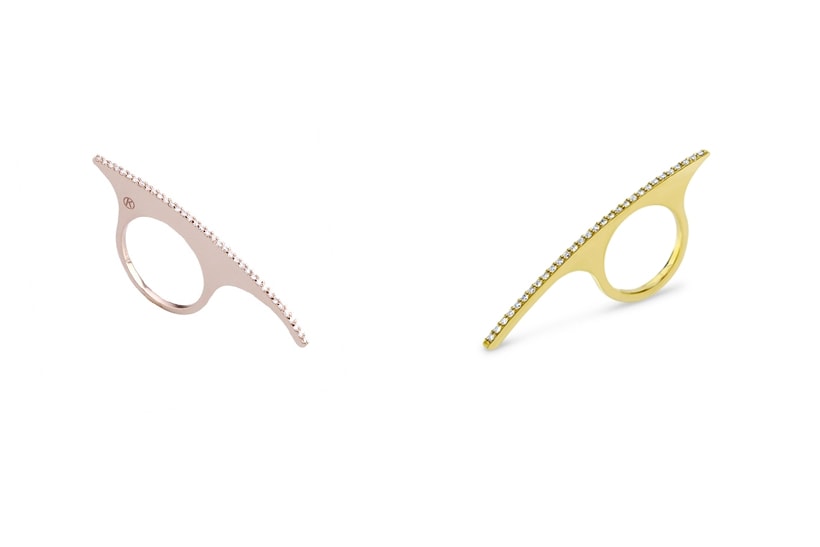 2 of 3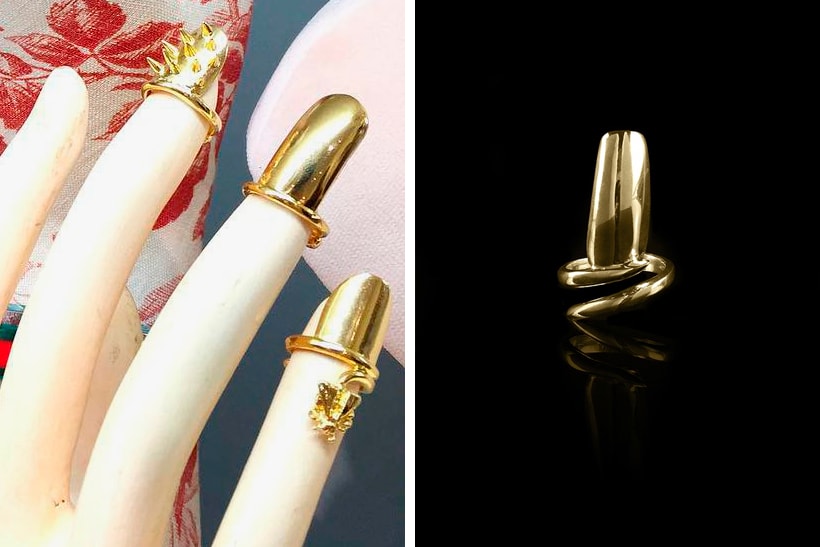 3 of 3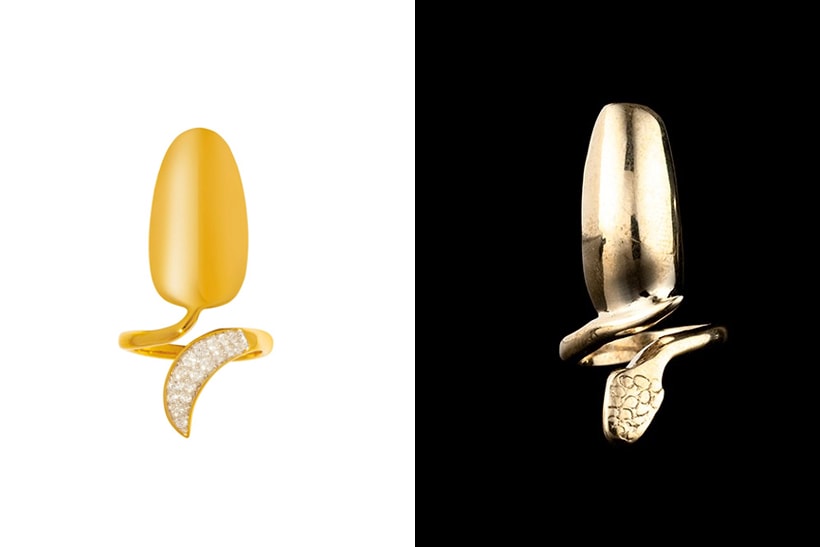 Out of 50+ designs I have submitted for copyright registrations with the United States Copyright Office, only five have been accepted and granted protection. Two styles of the Bijules nail ring are protected with registered copyrights. Yet, it happens to be the most imitated silhouette of my career. Intellectual property is difficult to protect and define. Here is a link to coverage of one of the basic repeated issues of my career.
Delfina Delettrez' collection includes a knuckle ring. Kismet has a skinny bar ring. Amanda Marmer makes a nail ring. So does Fangophilia, and Gucci.
Something would be wrong if I were not getting copied. I would not be an established designer if I had not been knocked off. It would mean my creative process is flawed and not valued in popular culture. Instead, my designs help fuel pop culture and represent the pace at which it must change to stay relevant. So here lies the contradiction: there is a level of flattery to have my pieces imitated and knocked off. There comes pride when understanding one's power of influence on culture. Imitation might be the best form of flattery but the originality of a design shouldn't be stripped of its owner and tossed into the capricious sea of consumerism.
I care about this industry and its people. I want to protect my future in it by opening a dialogue of respect about the creative process. Fashion and jewelry brands can embrace this process and take advantage of the continuous pace of fresh ideas from a creator directly. Communication between idea makers and major brands serve better as transparent instead of murky and blurred. Hire them! This combined effort of authentic efforts to fuel culture and produce smart consumers will sustain business.
I am planning on being in business for a long while to come. I hope to be able to enrich those of us in it as well as outside.
Columnist

Jules Kim/@bijules
Photographer

Emmanuelle Tricoire
---
Share this article