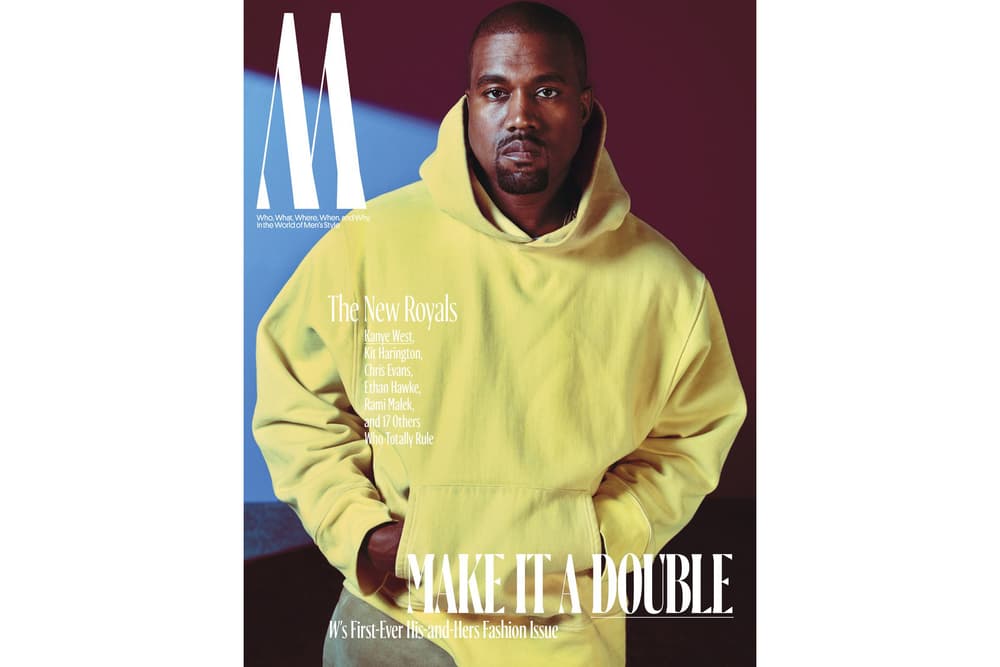 King Him: Kanye West Is Crowned Royalty By 'W' Magazine
Keep watching the throne.
We've been watching the throne, and Kanye West continues to conquer — from music to fashion, every empire is his for the taking. W honors Ye's efforts in their latest issue, bestowing upon him the title of "Royalty." Among the likes of Cindy Crawford, Elle Fanning and others, the magazine offered a preview of his cover and their reasoning:
And who has their hands in more places than Kanye West? He is making music, fashion, merch, art, and breaking exciting new talents like Desiigner via his own record label. His Yeezy shows are among the hottest tickets at New York Fashion Week; his Pablo tour is among the hottest tickets in arenas around the country; he even staged an exhibition of his own art at a major gallery in L.A., which he was too busy doing other things to attend. West has kept this manic output up for years now, which is why he's a classic Renaissance Royal.
In other words, everyone should be bowing down.
---
Share this article