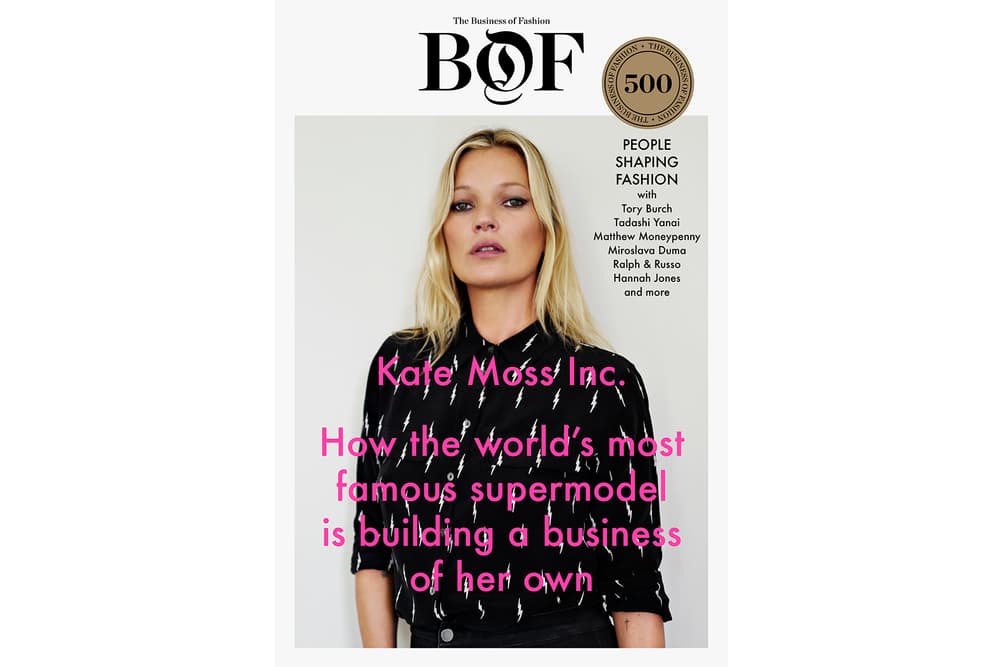 Fashion
Kate Moss Wants to Create Stars by Building Her Own Talent Agency
The supermodel discusses her entrepreneurial plans with 'The Business of Fashion.'
Kate Moss Wants to Create Stars by Building Her Own Talent Agency
The supermodel discusses her entrepreneurial plans with 'The Business of Fashion.'
Kate Moss has been tapped by Business of Fashion to grace the cover of its upcoming 500 special print edition. Earlier this year, the supermodel took many by surprise for leaving Storm Models after 27 long years. In this recent interview with BoF, Moss discusses her departure from the modelling agency, as well as her future entrepreneurial plans. As Moss explains:
I felt like I wanted to do things that were more than modelling. It didn't matter how much we would try and do it together with them, I was always going to be the little Kate that they've known since I was 14. It was like leaving home. I had to leave, and they were very understanding about it. They were like, 'Yeah you've got to go now, we've done as much as we can do.' I wanted to spread my wings.
The 42-year-old fashion icon has recently launched her very own talent management agency, dubbed the Kate Moss Agency. "I don't really want pretty people," says Moss. "I want people that want to sing and dance and act — I want to create stars." The model-turned businesswoman also plans on expanding her lifestyle brand, Kate Moss, with different projects and collaborations that are set to roll out later this year.
To learn more about Moss' new endeavours, head over here to read the full feature.
Share this article