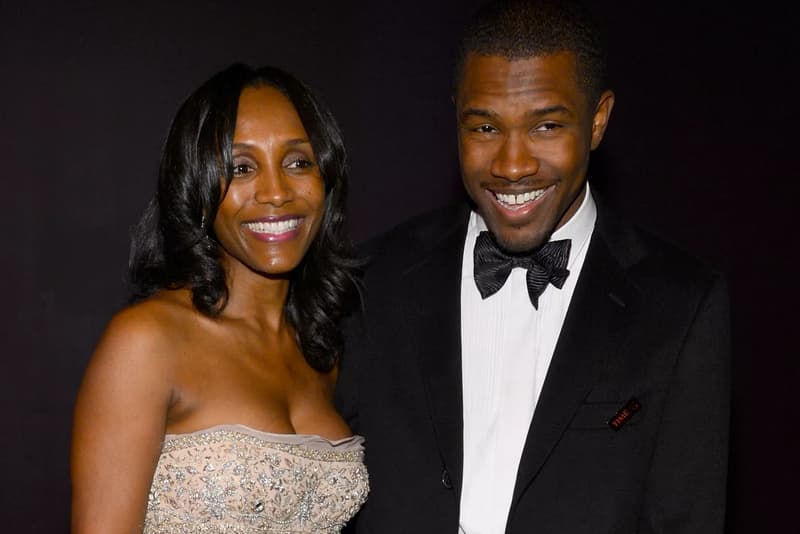 Beauty
Frank Ocean's Mother Katonya Breaux Discusses Her Skincare Brand UNSUN
Fun fact: Frank is apparently an avid sunscreen lover.
Frank Ocean's Mother Katonya Breaux Discusses Her Skincare Brand UNSUN
Fun fact: Frank is apparently an avid sunscreen lover.
A few months prior to Frank Ocean's release of Blond, his mother Katonya Breaux launched an SPF-focused skincare label called UNSUN. We previously introduced the brand's Tinted Mineral Sunscreen, an all-natural product that suits different types of skin tones. In a recent interview with The Cut, Breaux discusses the motivation behind starting her own beauty brand, as well as her son's skincare habits.
Read an excerpt of the conversation below. You can also head over here to view the full feature.
On why she created UNSUN:
I have this one little mole right under my bottom lip — I call it my Marilyn Monroe mole and it was the only one on my face that really stood out. If I went somewhere special I'd darken it a little bit. One day I looked in the mirror and there were five or six moles all over my face. I made an appointment with my dermatologist and when she told me the moles were partly genetics, but mostly sun damage, I was stunned … This was many years ago and I went on this crazy protective skin-care thing. I began using chemical-based sunscreens because they were the ones that would blend into my skin, but they were really irritating … About three years ago I tweeted: "Can someone make brown sunscreen? Please! Must I look like a clown to protect my skin? #blackfolkburntoo." Shortly after that, I called a friend of mine in the hair-care business and asked if I could meet the folks at their lab. That's how the whole process started.

On how UNSUN stands out from other sunscreen products:
It's a mineral-tinted sunscreen with a universal tint, which is interesting because I created it for me, but it works well for so many people. Two weeks after we launched, we went to a women's expo in downtown Los Angeles and we did demonstrations. It gave the blonde women a faint, bronzy glow, it blended right into the skin of the women with my complexion, and it worked for everyone in between.

On her skincare routine: 
I wash my face every morning with GlamGlow's mud-to-foam cleanser. I really love it. The one thing that I use every morning, without fail, under my sunscreen, is C E Ferulic Acid. I've been using it for years. I was using a moisturizer, but the last three months or so I stopped using it, so I just put the Unsun directly on top of the ferulic acid and it has worked perfectly for me. At night I use a night cream. I'm using this RoC sensitive-skin retinol thing — the eye cream and the face cream. Then I'll use SkinCeutical's hydrating B5 gel. It locks in the moisture with vitamin B. That's really it. I don't wear a lot of makeup. I wear sunscreen diligently.

On whether Frank Ocean uses sunscreen:
He does. He's very supportive. He's been using sunscreen for a long time. He takes really good of his skin.
Share this article