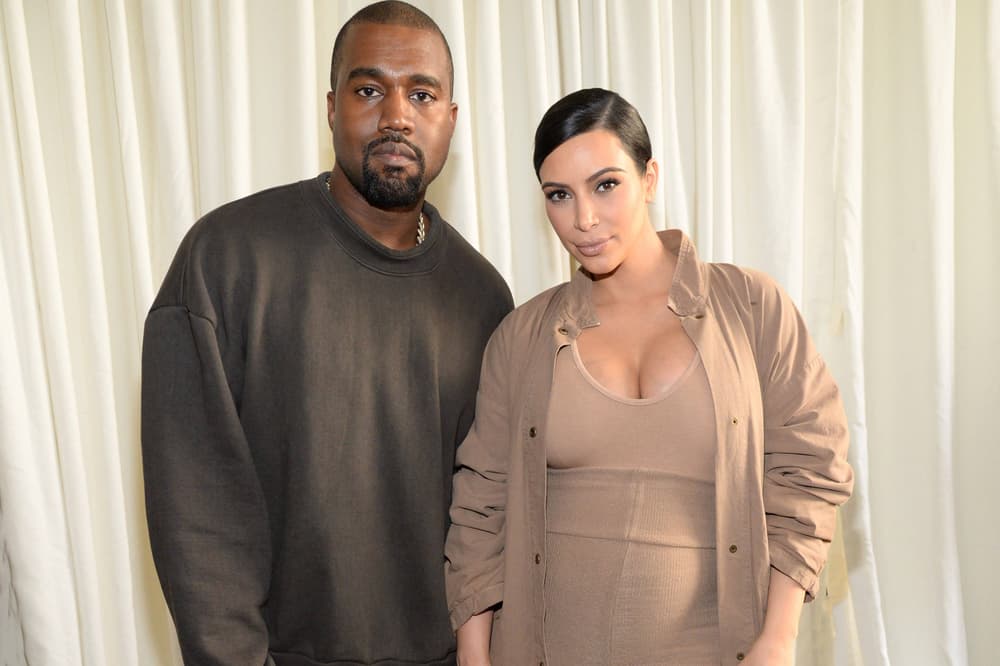 Fashion
A Sneak Peek at Kim Kardashian and Kanye West's Upcoming Clothing Line
Does this have anything to do with Drake???
A Sneak Peek at Kim Kardashian and Kanye West's Upcoming Clothing Line
Does this have anything to do with Drake???
Kanye West is making it rather difficult for anyone to keep up — he's got yet another project on the way, as per his wife Kim Kardashian. Mrs. West took to Snapchat to tease what looks like a brand new clothing line, disclosing, "Kanye and I have an exciting project coming up soon."
Kim provided a sneak peek of children's apparel bearing adidas insignia along with "Calabasas," the name of their California neighborhood. This comes a week after a mysterious billboard popped up in Los Angeles, which reads "calabasas is the new abu dabhi." Kanye's G.O.O.D. Music logo stamps the sign along with Drake's O.V.O. owl, and although we can only speculate about what any of this means, the timing must be more than just coincidental.
Check out Kim's preview — plus a look at the new Saint West-sized Yeezy Boost 350s — below, and stay tuned for further updates.
Share this article