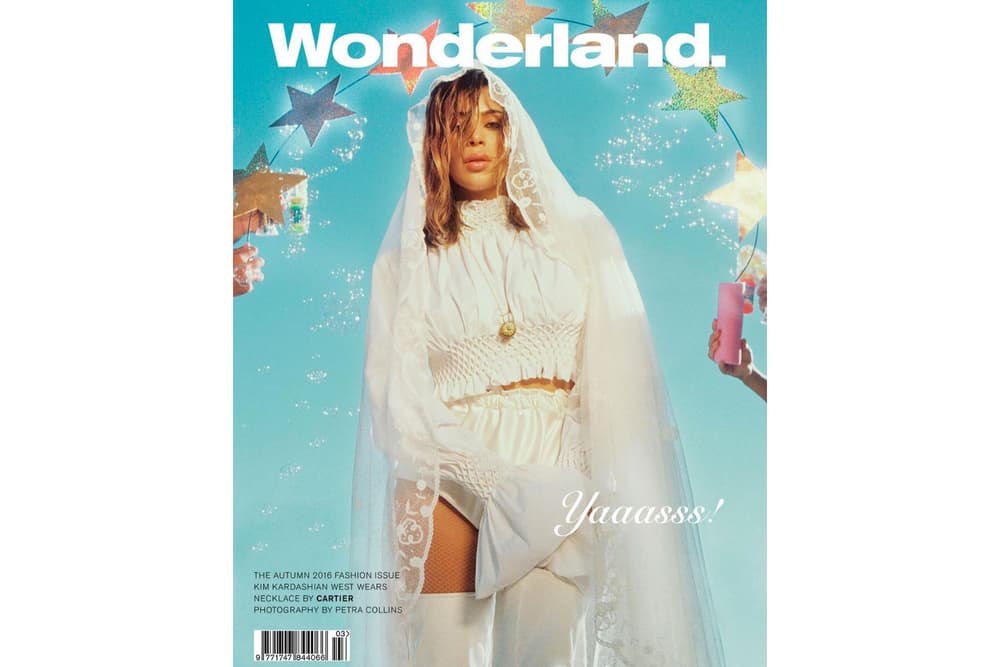 Kim Kardashian on 'Wonderland' Is a Holy Sight to Behold
A Petra Collins vision.
Here's Kim Kardashian like you've never seen her on Wonderland magazine, a vision brought to life with the lens of Petra Collins. KKW's characteristically body-hugging clothes make room for a flouncy ensemble topped off with a white veil — all-white holiness marries with her ever-present sex appeal. A DIY arch of stars offer a halo, complete with surrounding bubbles.
"'Yaaasss!" reads the fall issue's tagline, but we'll have to wait to see what else it's all about once on stands this month.
Share this article