1 of 4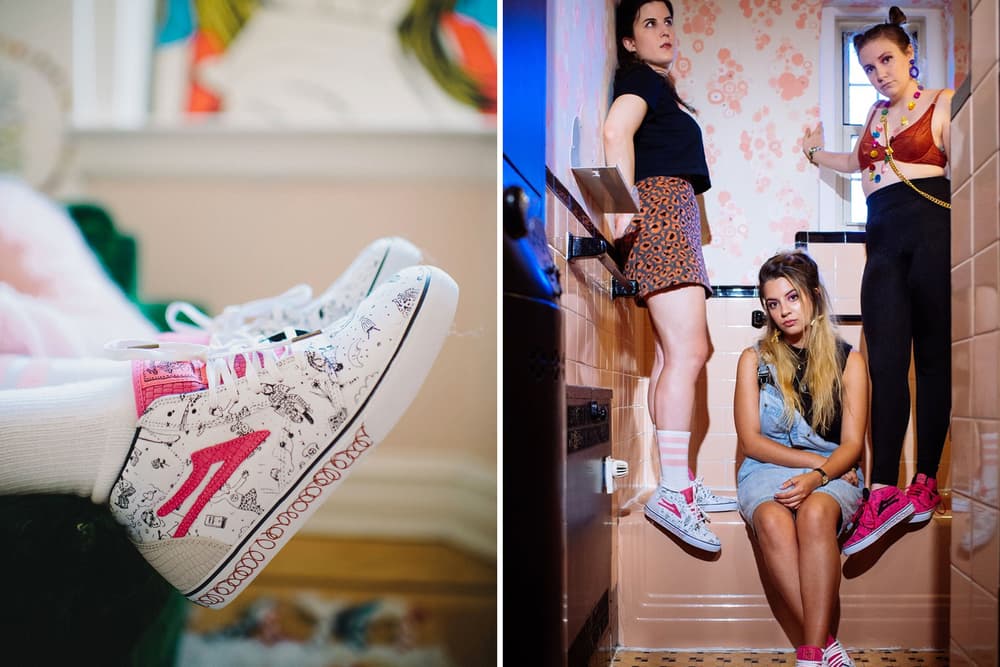 2 of 4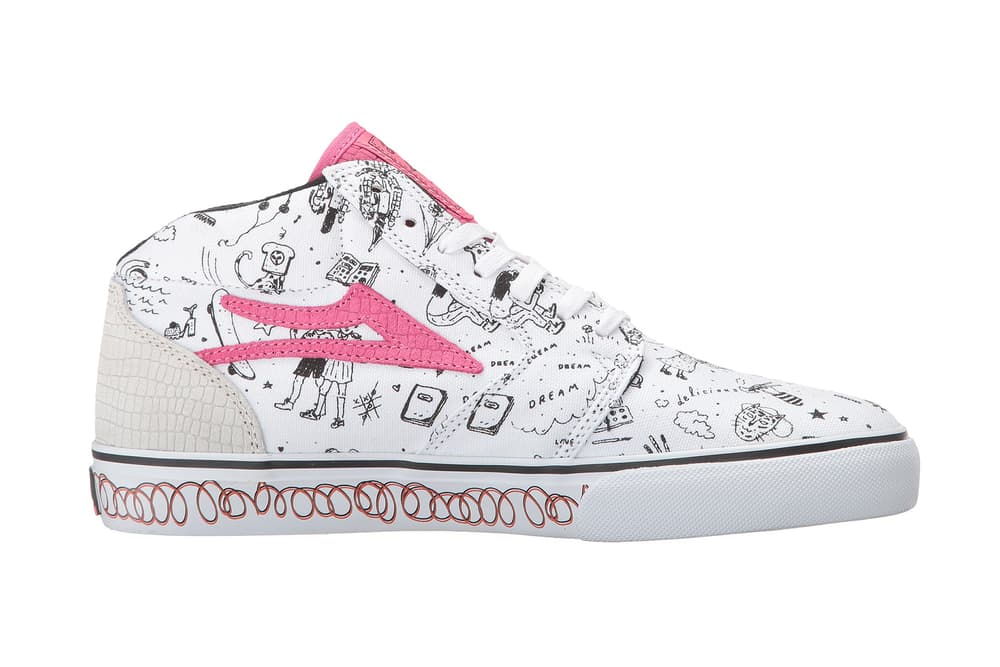 3 of 4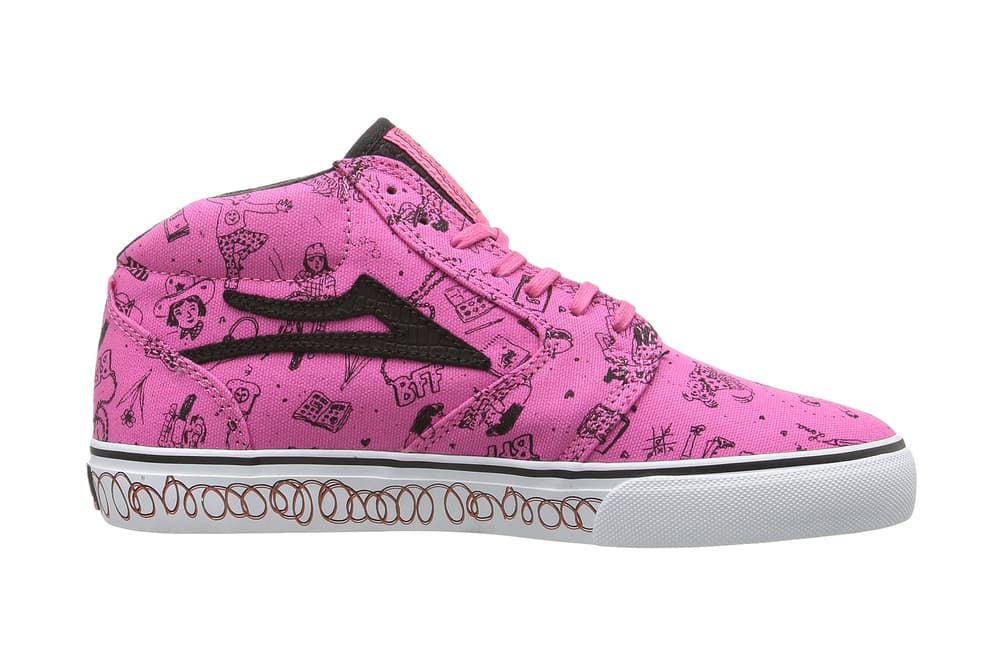 4 of 4
Footwear
Lena Dunham Expresses Her Love for Skate Culture with New Sneaker Collection for Lakai
The 'Girls' star is apparently a huge sneakerhead.
Lena Dunham Expresses Her Love for Skate Culture with New Sneaker Collection for Lakai
The 'Girls' star is apparently a huge sneakerhead.
By now, you're probably familiar with Lena Dunham for her hugely successful HBO show Girls. What you don't know, however, is that the actress has had a lifetime obsession with skate culture and sneakers. To celebrate this passion, Dunham has teamed up with illustrator Joana Avillez to create a special sneaker collection for skateboard footwear label, Lakai. Available in two colorways, including a pink option as well as a white one, the high-top shoe features Avillez's playful doodles of girls riding bikes, swimming, dancing and hanging out together. All proceeds from the sales of the shoe will benefit Young Women Empowered, an organization dedicated to fostering women's empowerment through creativity and freedom of speech.
Speaking of the inspiration behind the sneakers, Dunham explains:
I said, let's design something that celebrates slightly off-beat women, adventure, and creativity. I wanted this sneaker to be super playful and something that, from a distance, looked very casual but then when you got close it was almost like toile wallpaper. You get close and realize there are a million fascinating little women on the shoe, which is sort of a metaphor for the Young Women Empowered. I saw these teenage girls and thought I knew what they were about and then I got closer and there's some extreme creative magic happening there.
Recounting her fascination with the counterculture, Dunham says she always learns about the latest and greatest skateboarding stories from her friend, director Spike Jonze. Interestingly, Jonze was the one who introduced Dunham to Lakai for the collaboration. "It was a real labor of love," say Dunham. "I have a secret obsession with skate shoes and skate culture, even after having literally never gotten on a skateboard. I told Spike Jonze about my love for skate shoes and he said 'you can totally design one!'"
Browse the gallery above to check out the sneaker collection. Retailing at $70 USD, you can now cop both pairs online.
Share this article