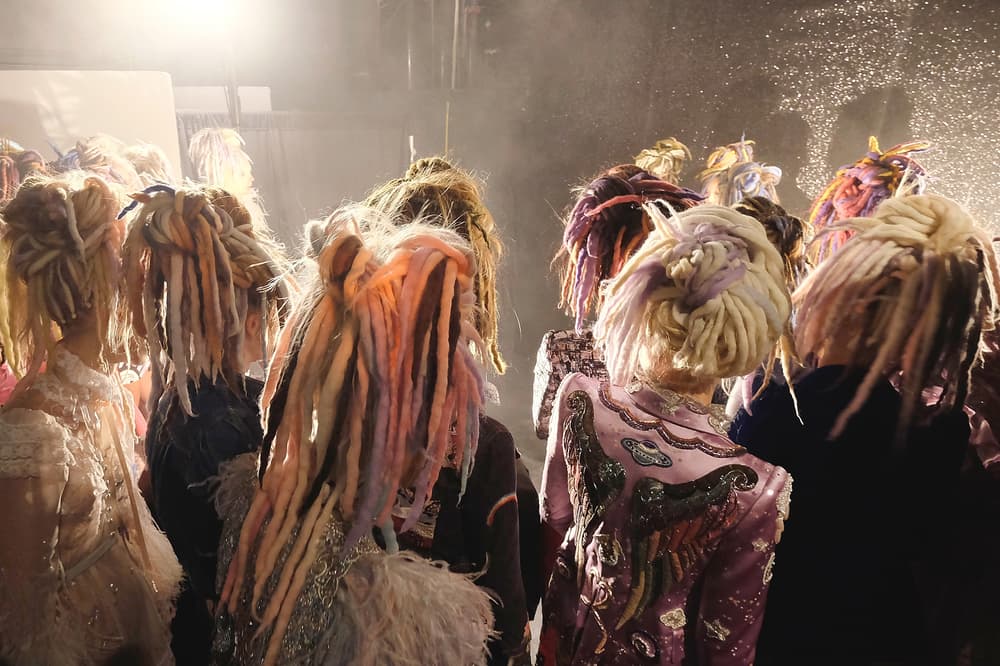 Fashion
An Open Letter to Marc Jacobs: The Damage Is Already Done
An apology was a start, but the cultural appropriation and insensitivity still stings.
An Open Letter to Marc Jacobs: The Damage Is Already Done
An apology was a start, but the cultural appropriation and insensitivity still stings.
Dear Marc Jacobs,
I can't remember the first time I ever straightened my hair myself, but I do remember why: I didn't want to be ugly anymore. As a kid, I'd heard "beauty is pain" before, but my understanding of what that actually meant was limited, of course. Like most girls, I learned rather quickly.
I was sitting in the chair of a salon in the Philippines while on vacation. Tireless begging made my mom cave and let me get my hair done that day, and the appointment started like any other would: lather, rinse repeat. But then it felt different. Burn, cry, lather, burn, cry, rinse, repeat. The scent of all the chemicals was suffocating at times, forcing me to tuck my nose into my shirt so I could breathe between sobs. Nearly 10 hours later, my eyes were red and irritated, scalp felt as though someone set it on fire — yet I'd never felt more beautiful. I was nine years old.
The effects of Eurocentric beauty standards weren't apart of the curriculum taught to fourth graders, but society still offered me lessons outside of the classroom. The media presented me with images of fair-skinned women, all with thin noses, small lips and flowing, straight hair. Usually blonde. I never saw anyone who looked like me — a little girl whose nose was too wide, lips were too big, and hair too unruly. Offscreen and in real life, kids bombarded me with ridicule because those whitewashed images instructed them on what a woman should look like, too. I was not a reflection of those images nor my classmates and didn't fit in anywhere.  I wasn't black enough. Asian enough. Hair wasn't straight enough. Too bushy. Too frizzy. Ugly.
I didn't realize that at nine, I endured a hair-straightening treatment that'd promise silky, smooth locks for up to four months because I fell victim to wanting to assimilate and look like everyone else around me. Because society told me there was nothing acceptable about my appearance otherwise. If there was a scale of how much pain you have to endure to be beautiful, I felt off the charts. Pretty, like all the other girls.
Mr. Jacobs, I'm not nine anymore, and it still hurts. What was supposed to be a temporary solution to boost the self-esteem that the world around me diminished at such a young age actually permanently scarred not just my scalp but my psyche. Now both the fashion and beauty industries deem the hair I tried to "fix" with formaldehyde as trendy. Beautiful. But long after I permanently killed my curly hair beyond repair, other textures and hairstyles that women of color have proudly worn like crowns on their heads are suddenly en vogue at the co-signing of white tastemakers after society has told us time and time again that our hair makes us less than. Undesirable. Inappropriate for not just the corporate world, and everywhere else — much less in magazines or campaigns. Now we see "boxer braids" — or cornrows, as we call them —  alongside bantu knots or afros or even doobie wraps everywhere. And your own Spring/Summer 2017 show sent the likes of Kendall Jenner, Karlie Kloss, and Bella and Gigi Hadid down the runway in dreadlocks.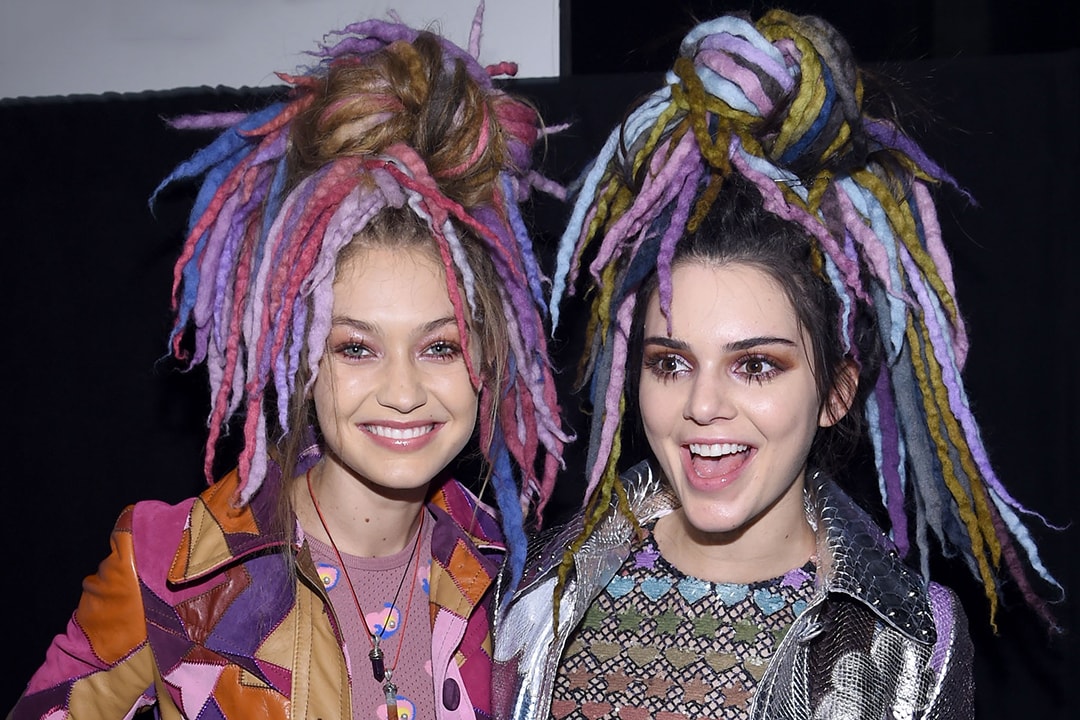 Your head hairstylist told The Cut they looked "cyber," citing raver culture, the '80s, Harajuku and Boy George as influences. Was Rasta culture an inspiration? "No, not at all." Reviews of the clothes themselves were buried under criticism calling the candy-colored hairdos culturally appropriative, and your response only made the backlash hairier.
"All who cry 'cultural appropriation' or whatever nonsense about any race or skin color wearing their hair in any particular style or manner — funny how you don't criticize women of color for straightening their hair. I respect and am inspired by people and how they look. I don't see color or race — I see people."
That stung. Like formaldehyde to the scalp. The criticism weaved into this society's systemic racism and oppression and braided into standards of which women of color were born to automatically fail and is a very real reason why some of us actually feel like we have to straighten our hair. Some of us feel forced to meet white beauty ideals — even at nine years old.
Your comment also ignorantly implied that straight texture is derived from white culture, and women of color who straighten their hair are just as guilty of appropriating as you are. The politics of appreciation versus stealing in regards to culture — namely black culture — are incredibly tangled. Although straightened hair can be a reaction or a method of un-blackening even, it does not originate from white culture and therefore cannot be authoritatively appreciated nor taken from white culture. There was nothing respectful or inspiring about you or your hair stylist completely ignoring the real origin of dreadlocks, which can be traced back to depictions of Indian dieties, to ancient Egypt, to Rastafari, however. You did not appreciate — you stole.
You also overlooked the idea that perhaps some women of color just like their hair that way because of personal preference and maintenance — and this is fine because straight hair is not inherently white. Additionally, as a result of disenfranchisement, minority groups — people of color — lack the power and privilege to co-opt something and tell the masses it's now cool. Acceptable. Not ugly. Mr. Jacobs, you attempted to compare the incomparable. They're substantially different.
Perhaps that's something you've realized after combing through all the reactions you've received, prompting you to offer a response to your response:
That was a start — although whether you fully grasp the root of the issue is missing. The apology is as brief as your first comment and very narrowly addresses the harm you've caused. At 53 years old, you'll have to learn the same lesson that I did at nine: some damage is irreparable.
Sincerely,
A 24-year-old woman who wears her hair the way she does because it's how she likes it. Not because she feels forced to — anymore.
Photographer

Dimitrios Kambouris/Getty Images
Share this article