Mathys Sinclair Thoughtfully Fuses Cool and Kind in Introductory Collection
See collaborated works from artist Corey Wash during the NYFW launch.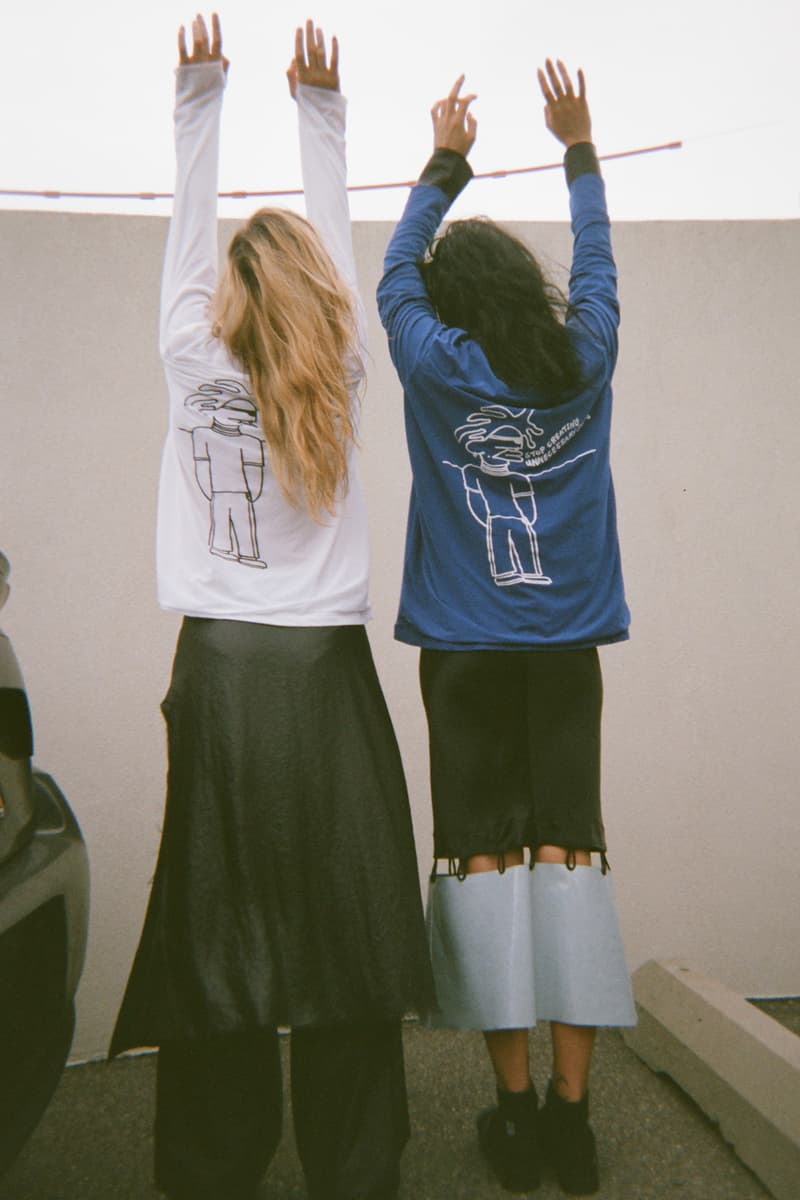 1 of 10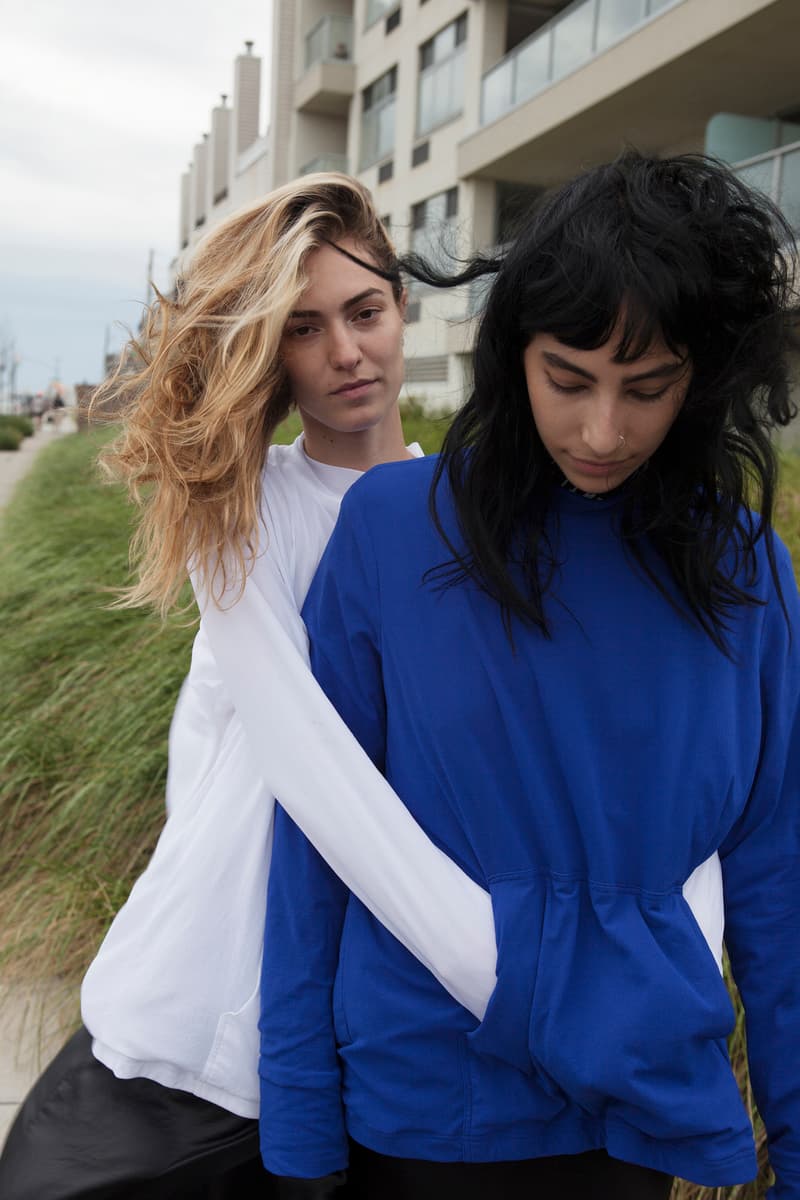 2 of 10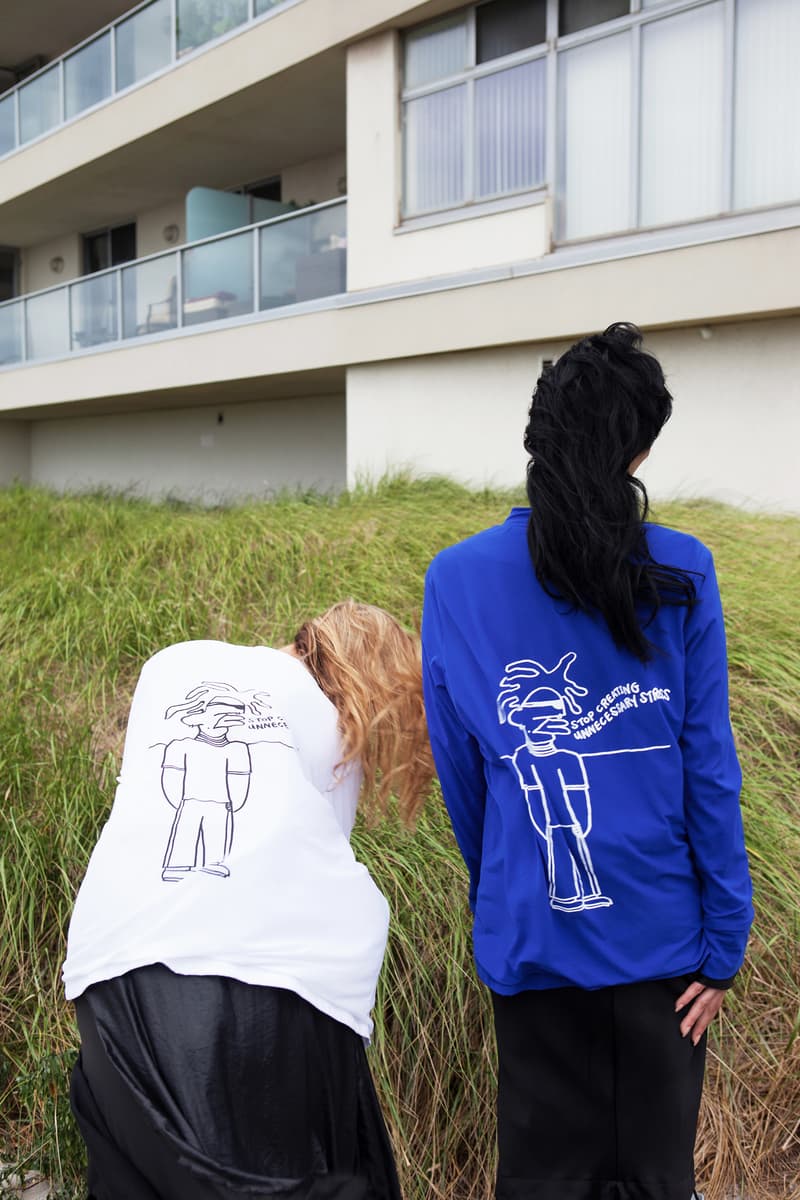 3 of 10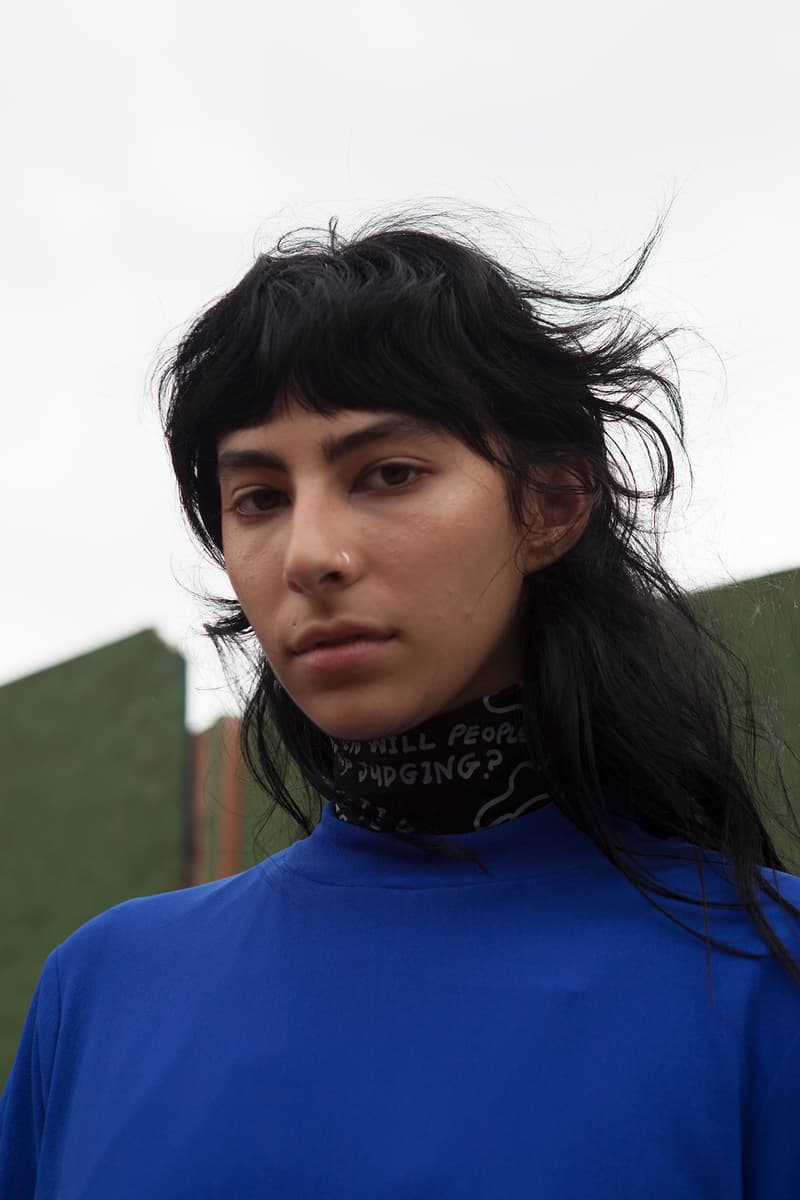 4 of 10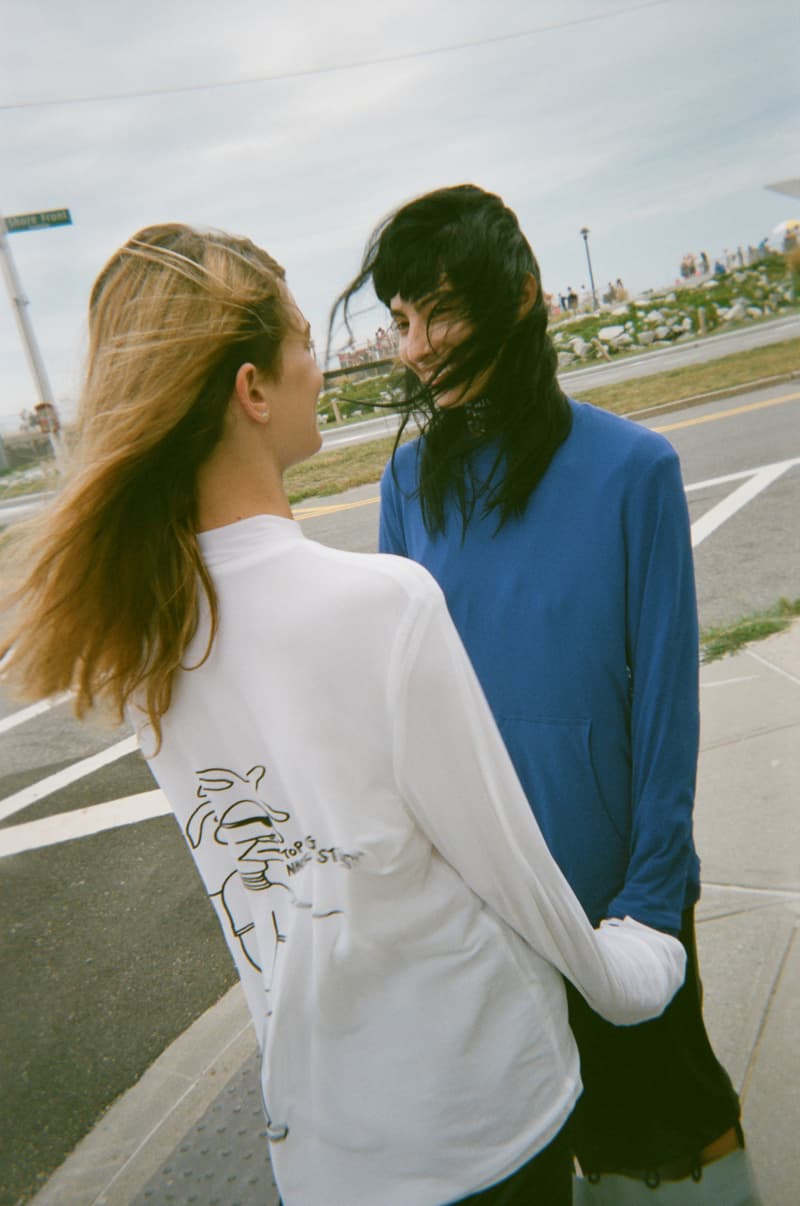 5 of 10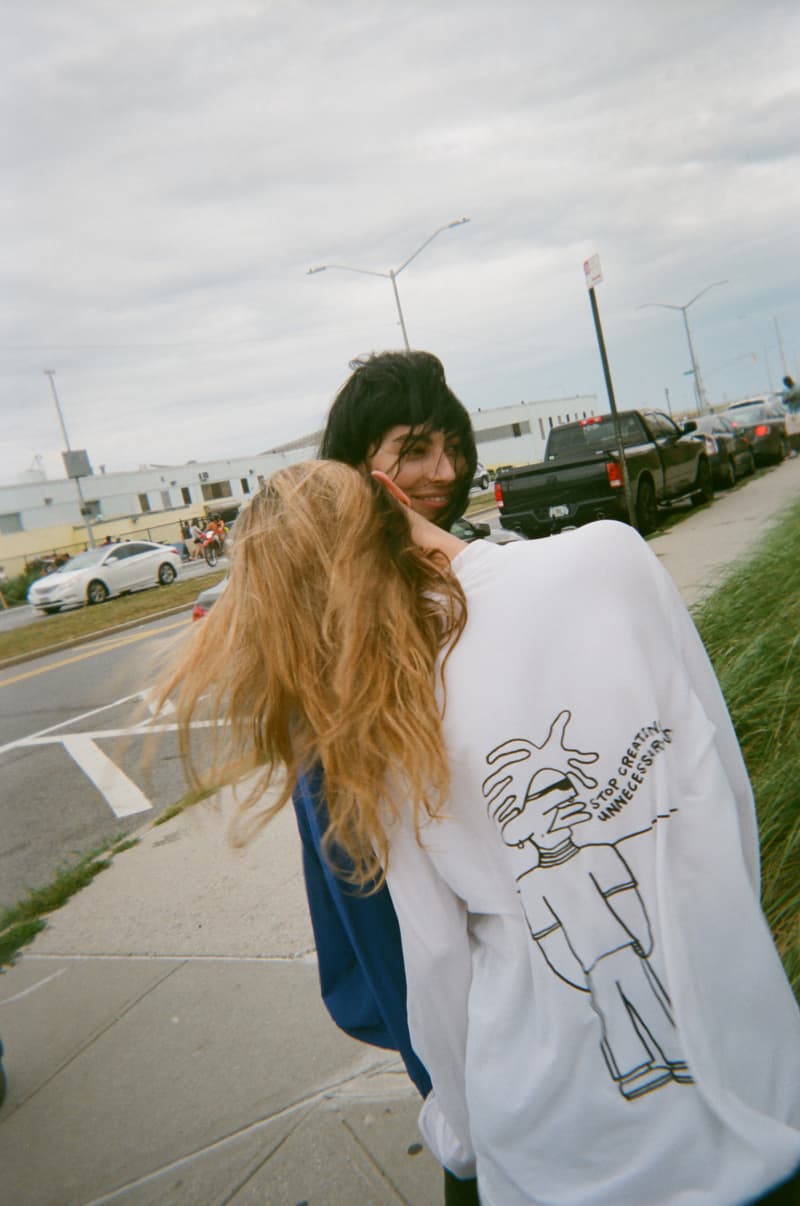 6 of 10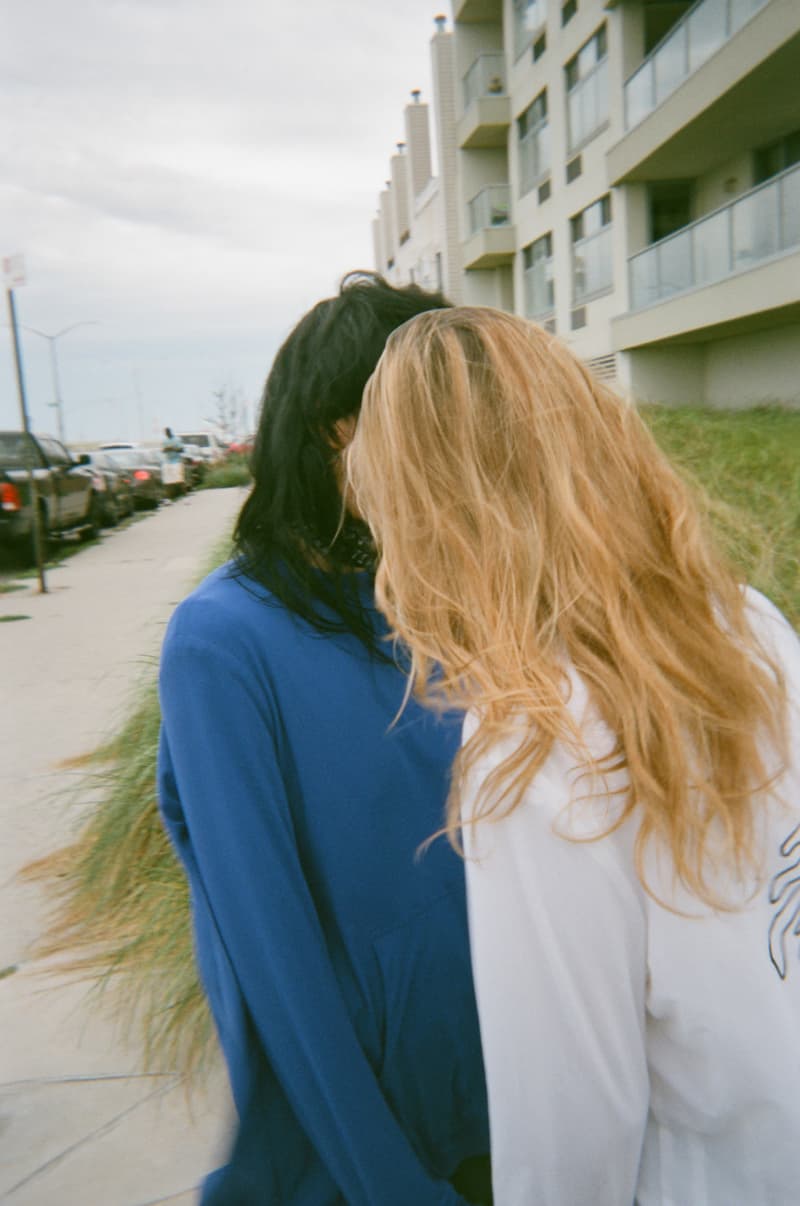 7 of 10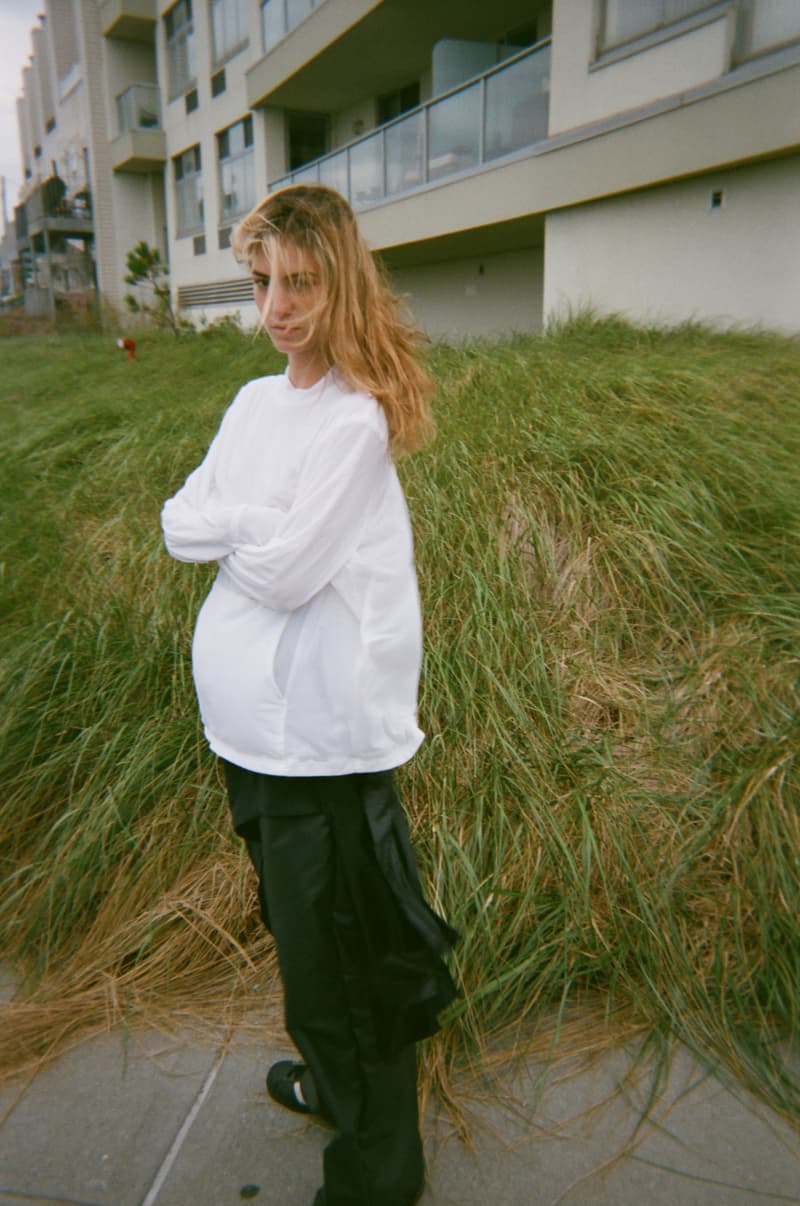 8 of 10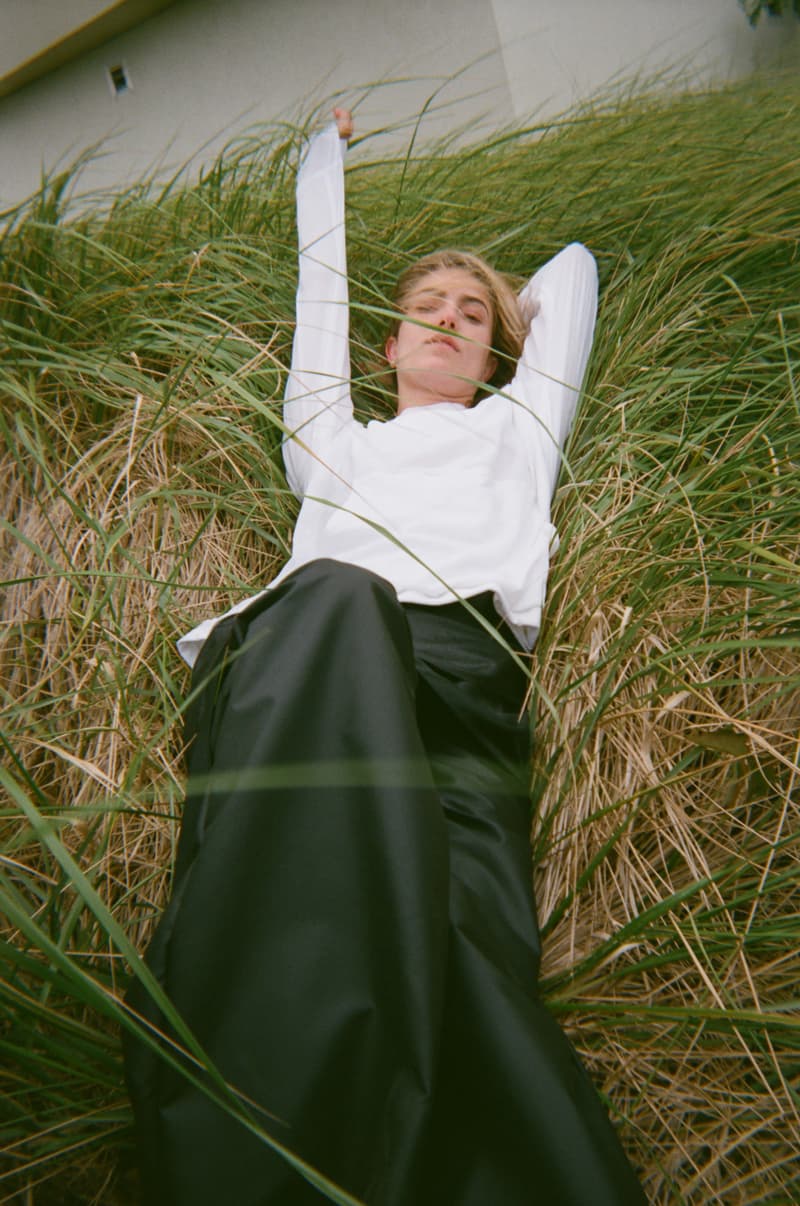 9 of 10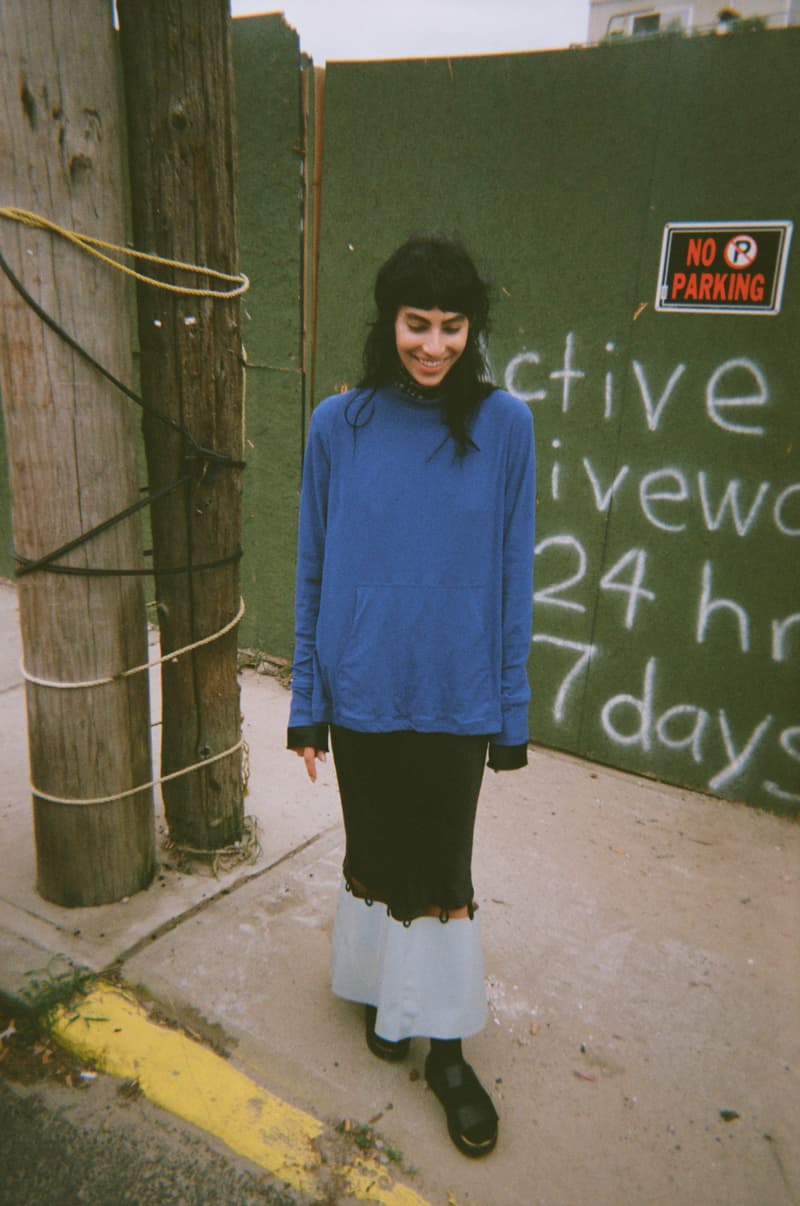 10 of 10
New York Fashion Week saw a newcomer in contemporary label Mathys Sinclair. Founded by Thembi Hanify and Rachelle Sinclair, the brand presents Collection One, aligning with the notion that both style and thoughtful statement-making can co-exist. NYC-based creative Corey Wash assisted in delivering that message — pieces from the range bare her original illustrations. A bandana reads "When will people stop judging? When it stops being trendy" while two long sleeve shirts offer "Stop creating unnecessary stress." Photographer Benedict Brink lensed the above campaign to capture the clothes' authentic spirit in a manner that does not feel forced, much like the label itself.
The ethos behind Mathys Sinclair is a simple one: Look cool and be nice. Positivity is at the core, and a display of Corey's work during the NYFW presentation reflected such. On the racks of the sun-filled presentation studio were the rest of the offerings from the collection, all of which deliver clean lines and unfussy style without holding back on attention to detail.Take a look at both the campaign and presentation here before heading to Mathys Sinclair to learn more.
1 of 8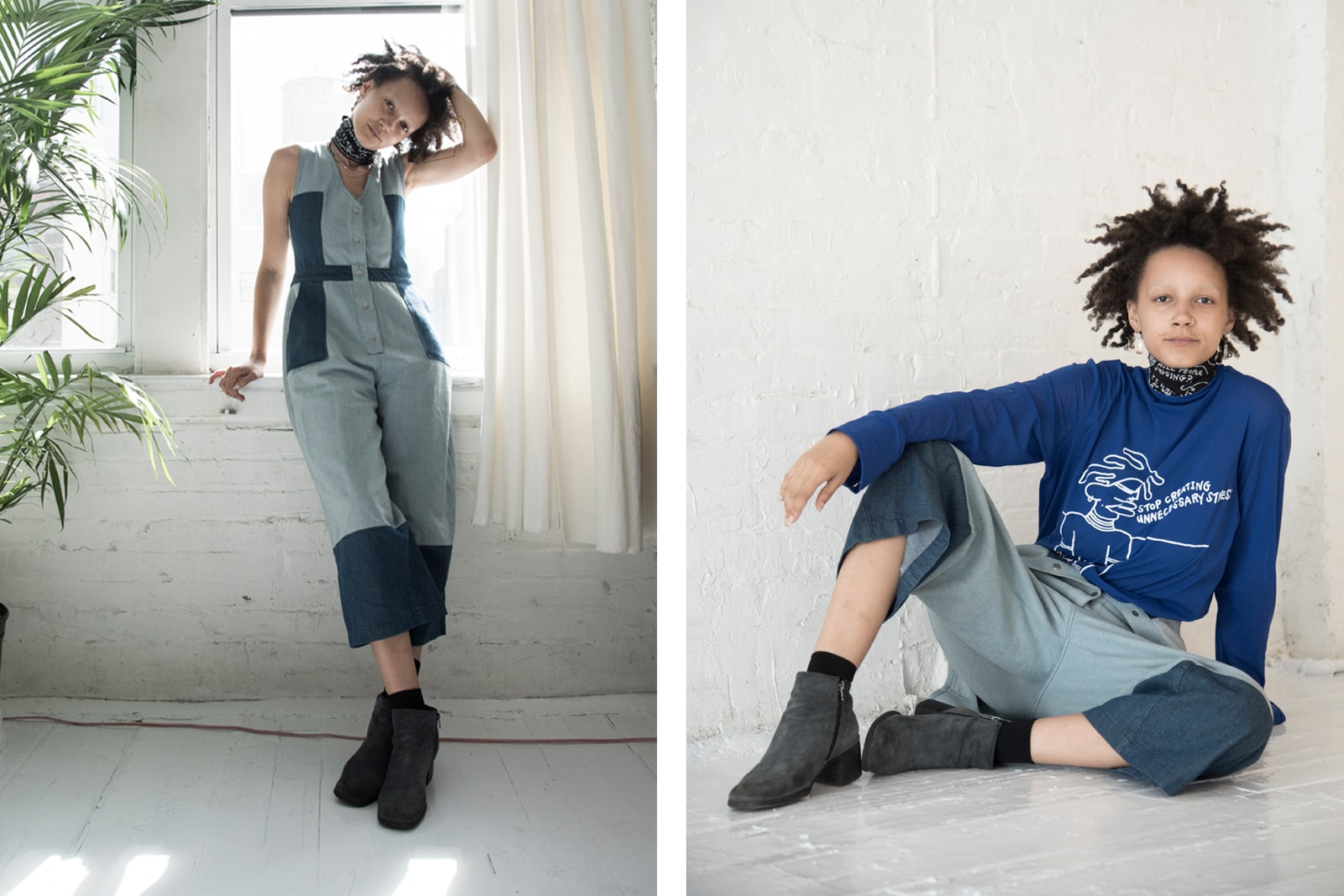 2 of 8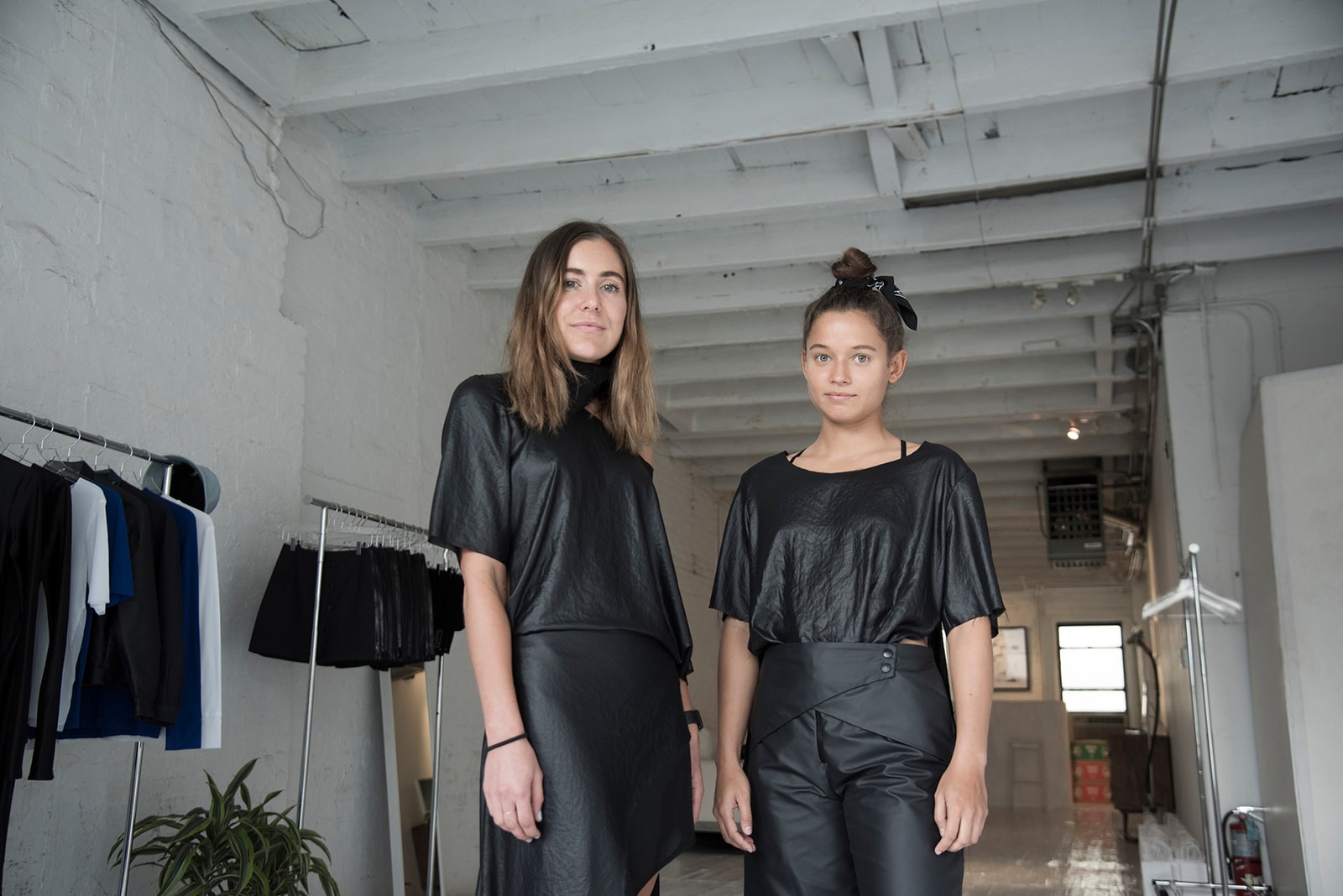 3 of 8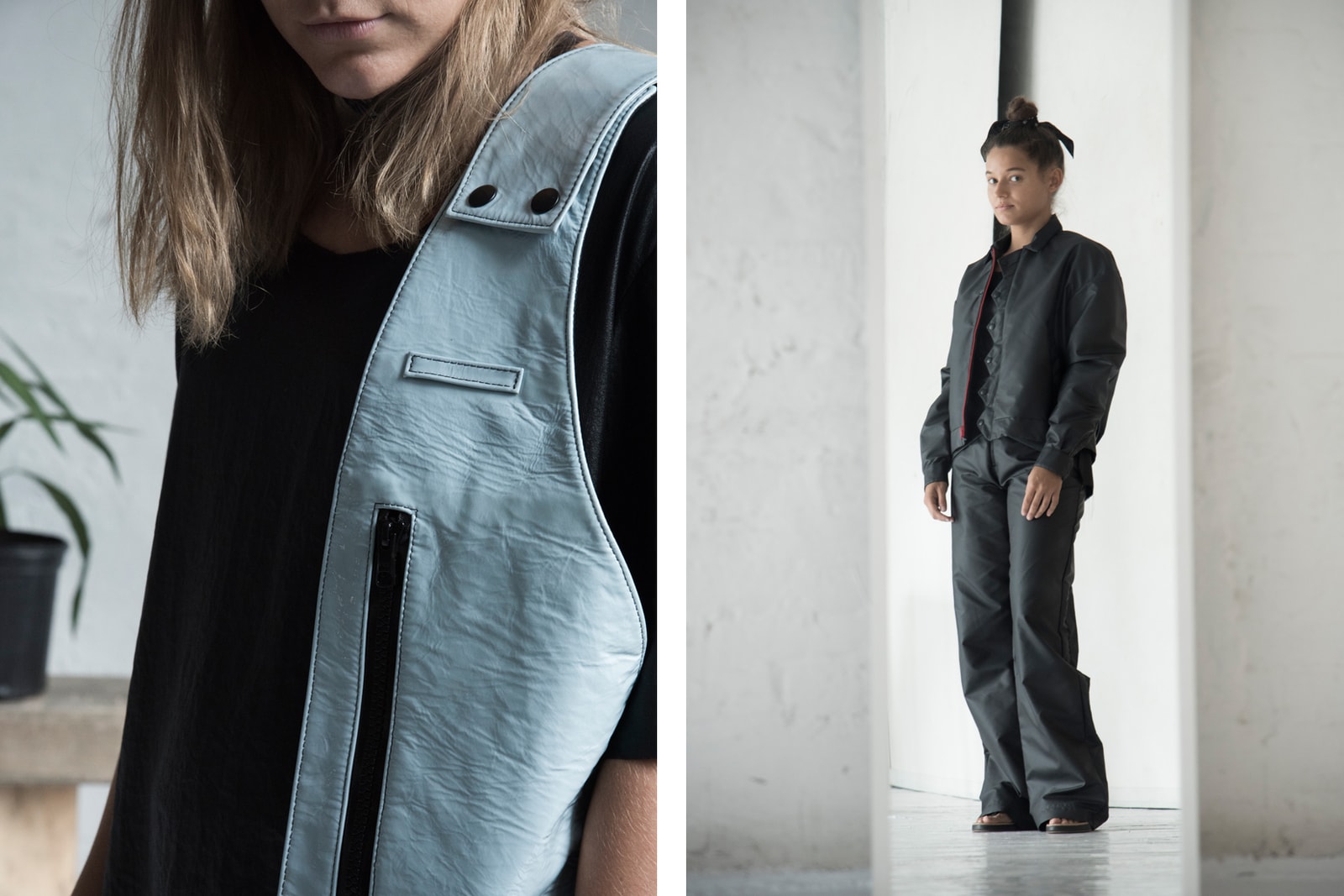 4 of 8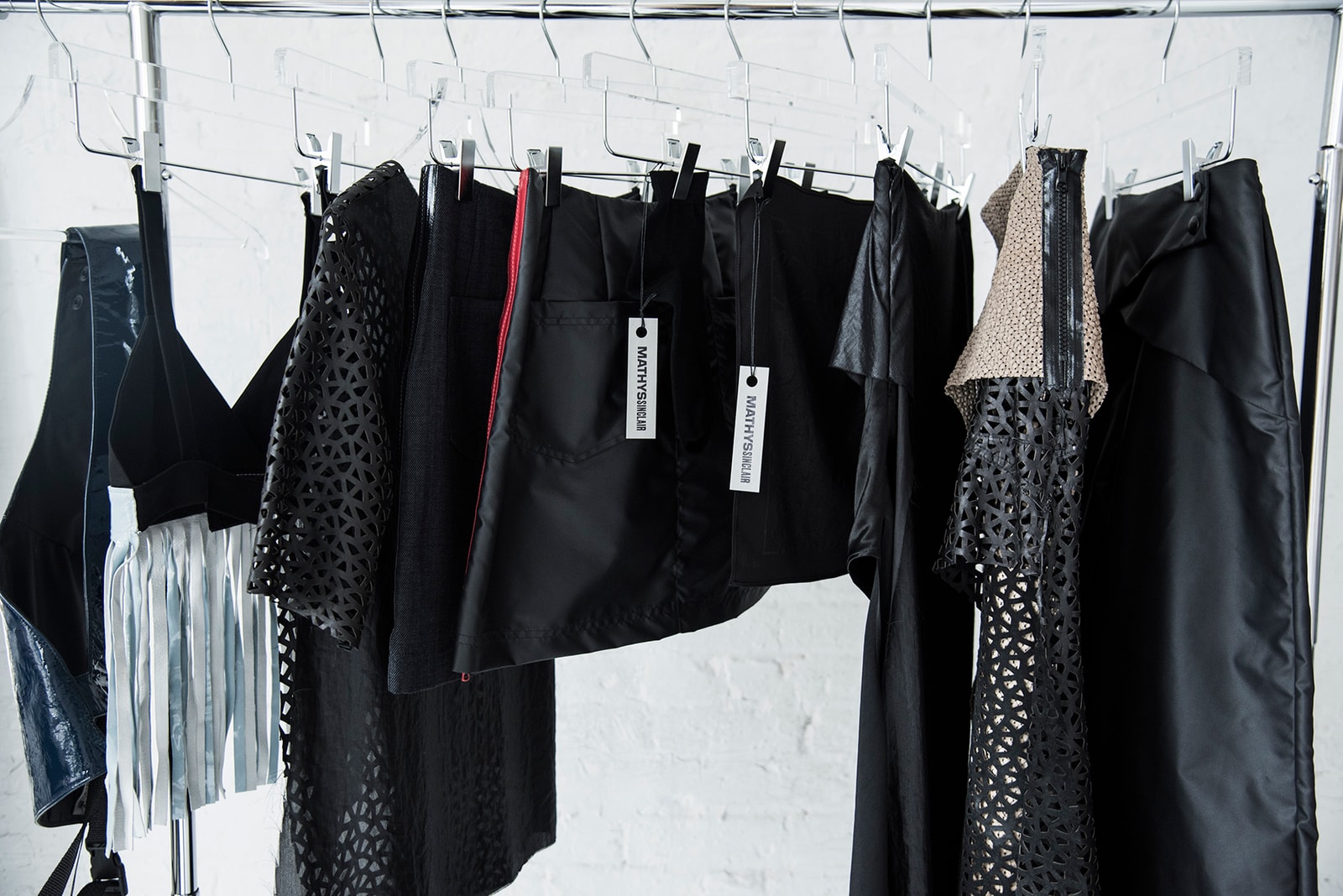 5 of 8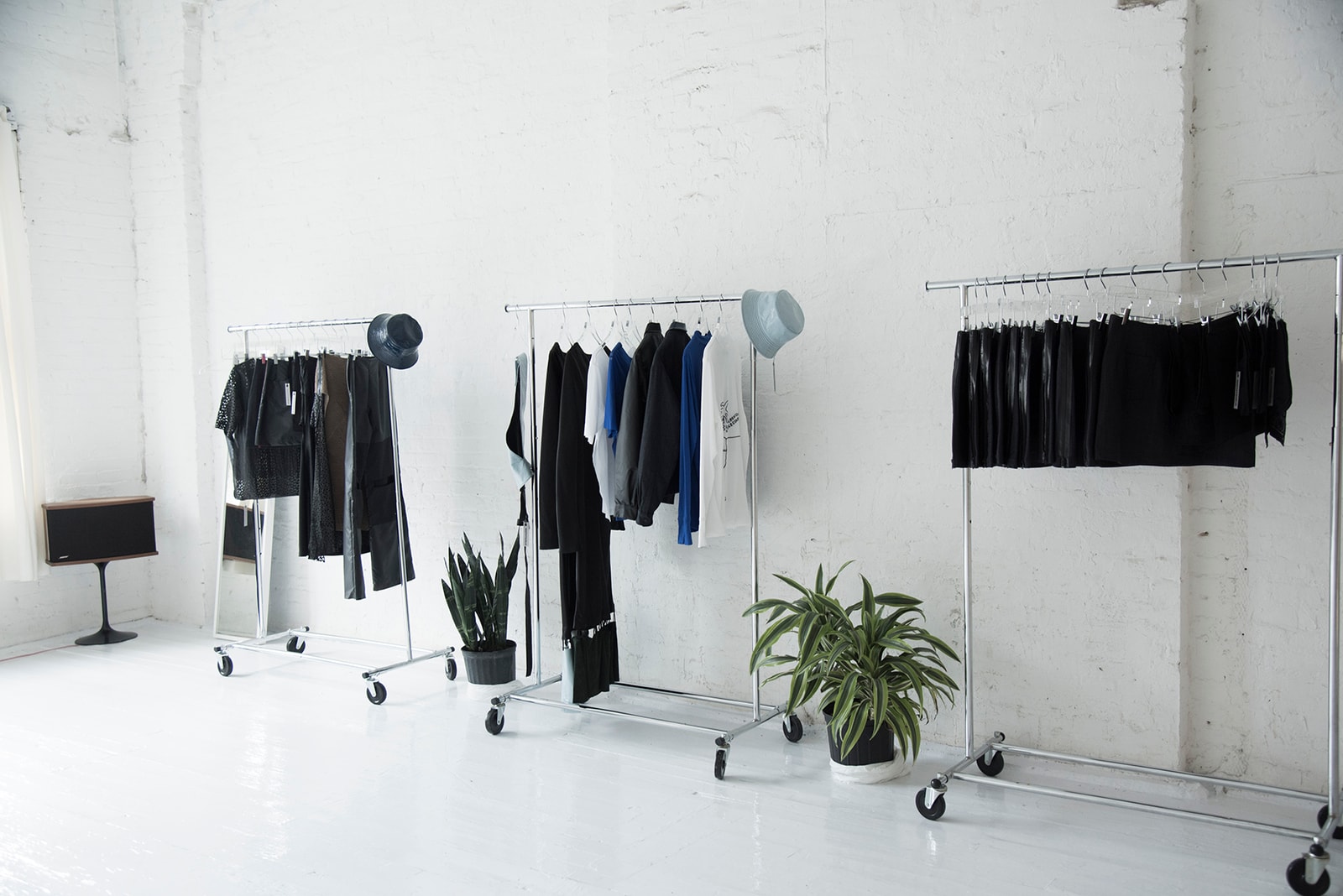 6 of 8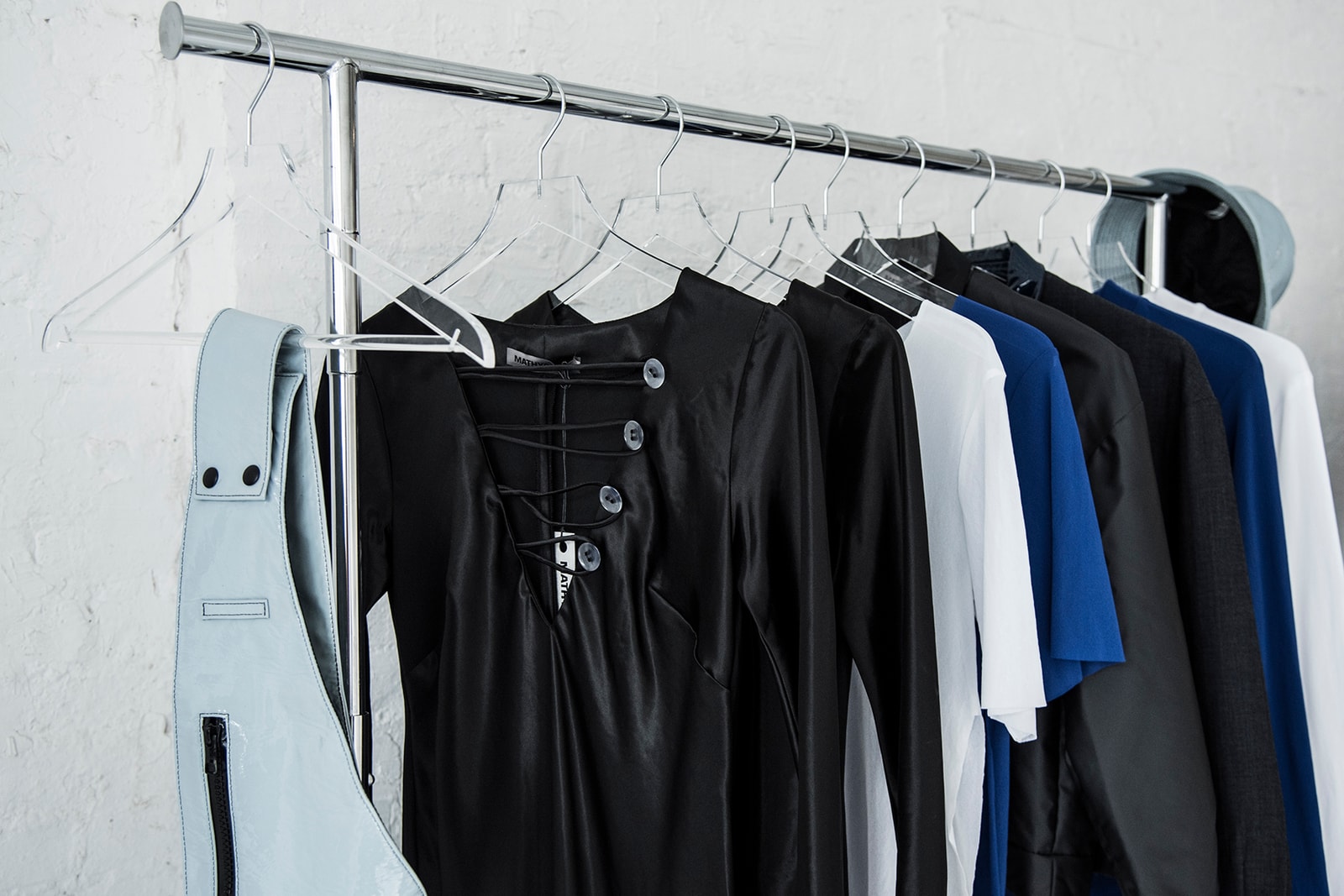 7 of 8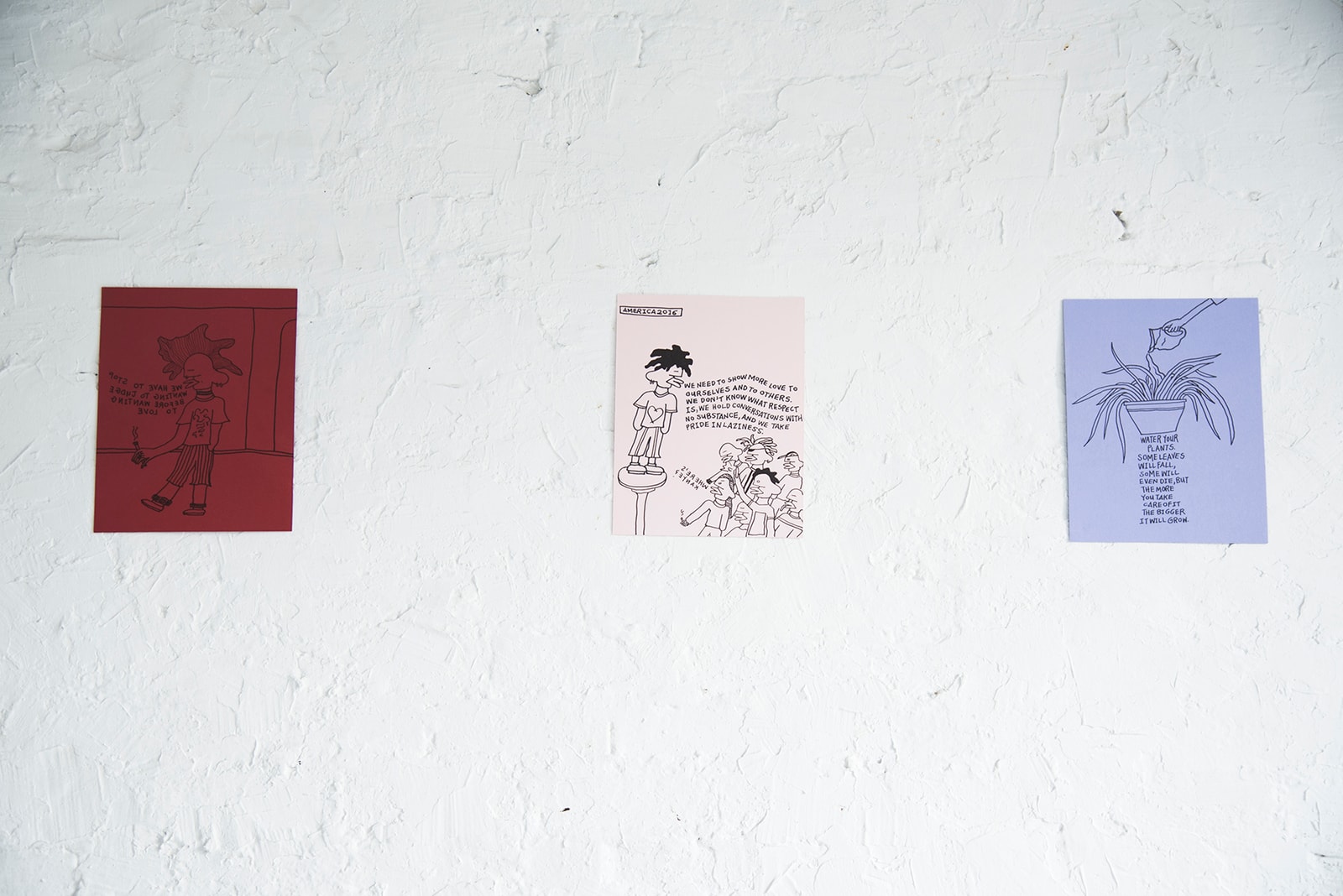 8 of 8
Photo: Kara Chung