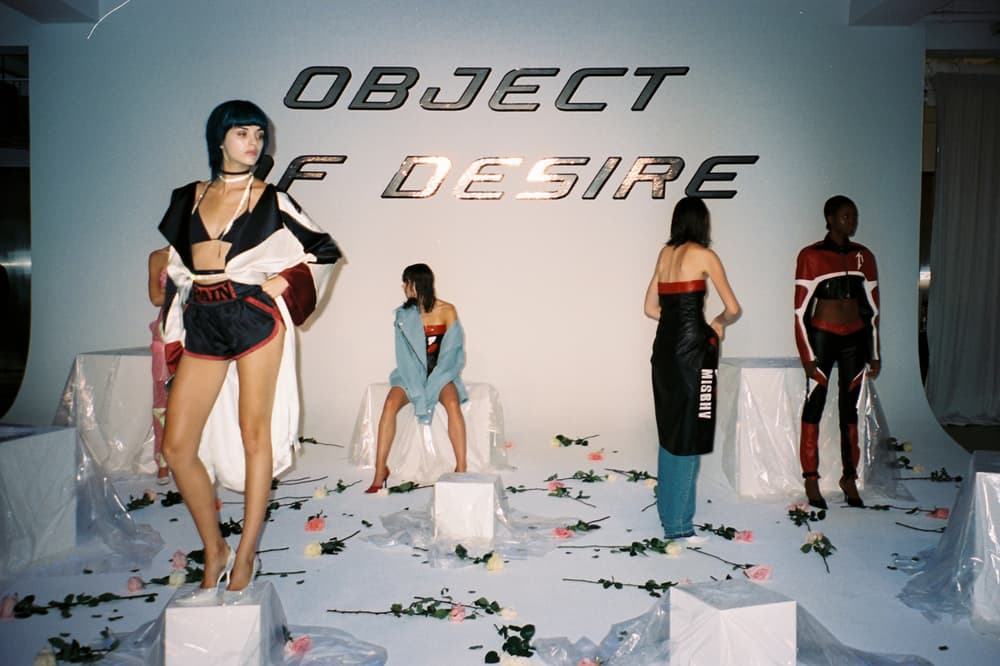 1 of 5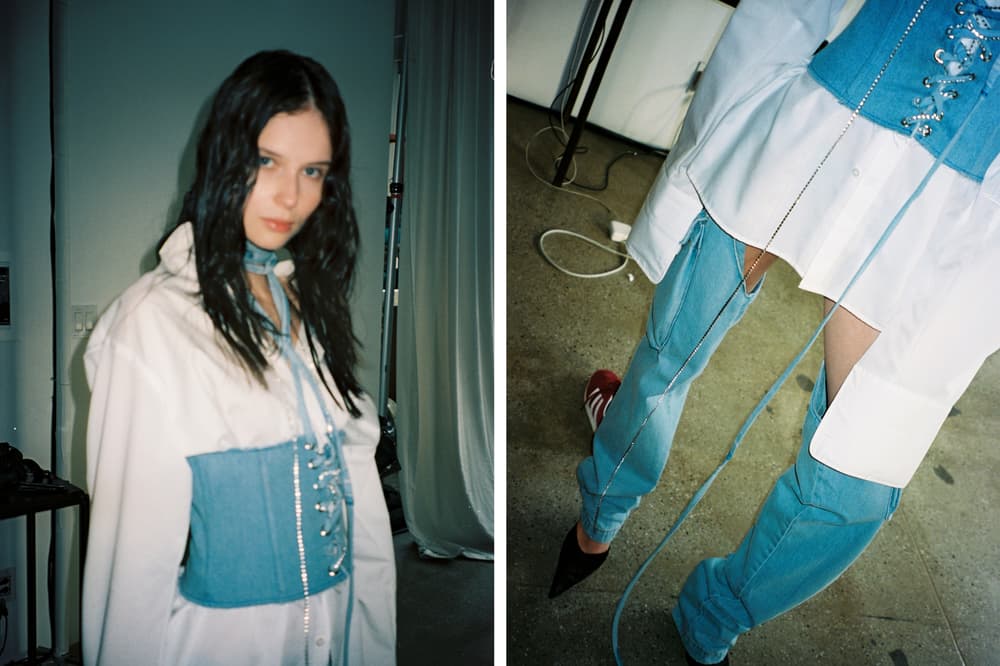 2 of 5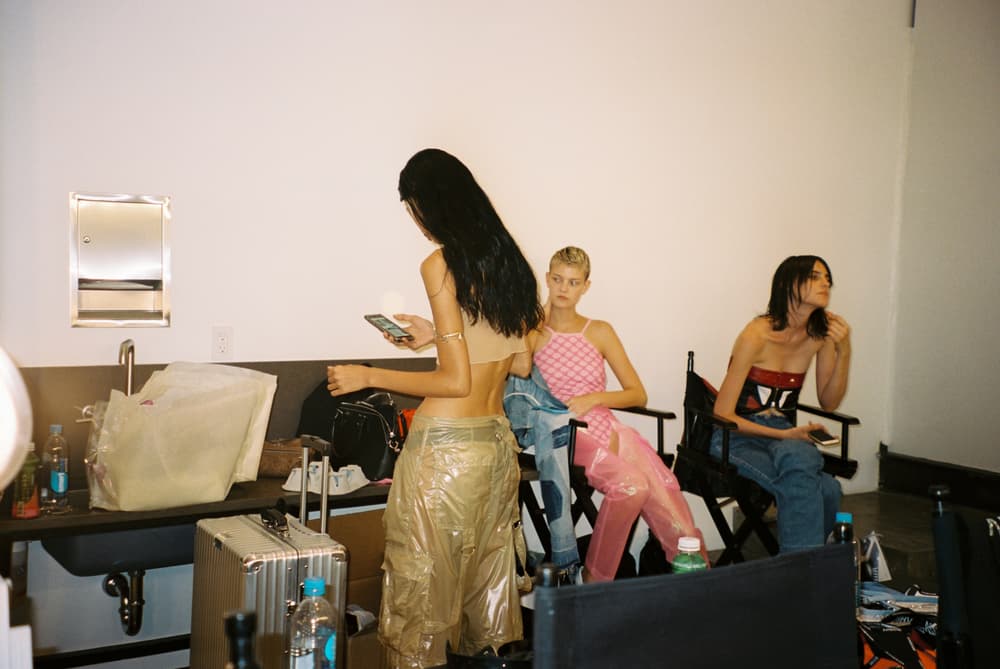 3 of 5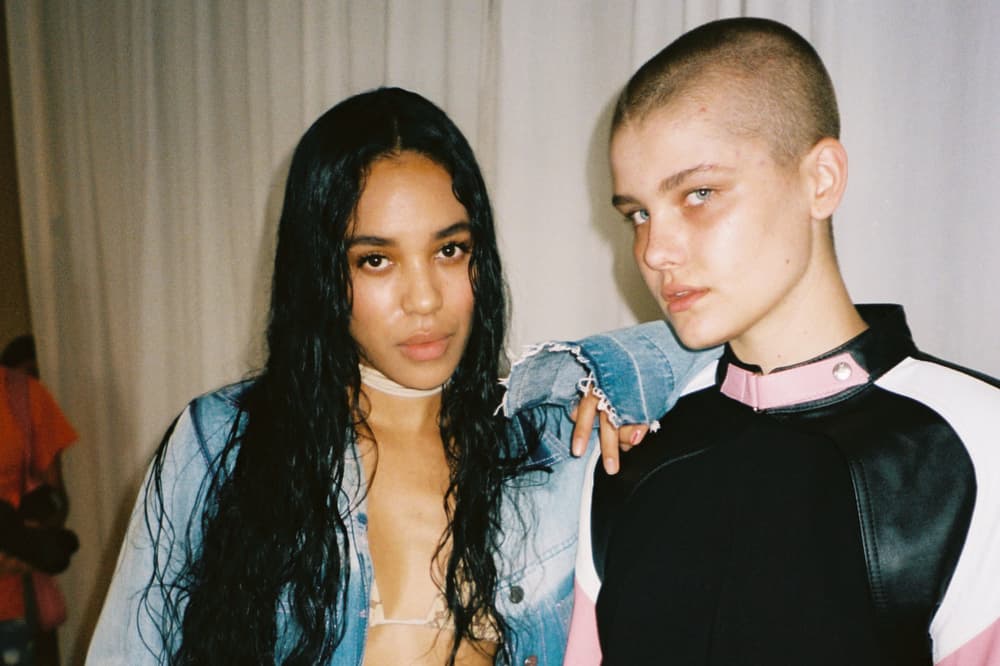 4 of 5
5 of 5
Fashion
MISBHV Shows Us What Female Streetwear Stands For at NYFW
MISBHV's Natalia Maczek and Thomas Wirski break down the streetwear brand's raw Polish ethos.
MISBHV Shows Us What Female Streetwear Stands For at NYFW
MISBHV's Natalia Maczek and Thomas Wirski break down the streetwear brand's raw Polish ethos.
Female streetwear – in a standalone collection no less – is a rare rose in a male-dominated industry. To present such a collection at NYFW is even more uncommon – but Natalia Maczek and Thomas Wirski turned up to debut MISBHV's Polish womenswear.
Thomas Wirski told us:
"The collection is somewhat both personal and abstract. It's a look back at something very close to our hearts, East Euro early 2000s, but it's also a fantasy, a dream which was reflected not only in garments but also in music and set design. We took strong elements of the early 2000 club aesthetic and elevated it using various means like deconstruction, embroidery, asymmetry."
"Objects Of Desire" is a true testament to MISBHV's ethos – post-Soviet cool and a retro edge on an avant-garde bend had NYFW re-thinking. The presentation was simple – models including Sita Abellan, Aleali May and Braina Laviena posed on a rose-covered stage. Behind was the show title: "OBJECTS OF DESIRE."
Club nostalgia and modern youth translate onto the brand's patchwork denim and moto leather that nods to a hard-edge motorcycle mood. Fabrics are the centerpiece, according to Thomas, and the deconstructed look harks back to the brand's Polish origins, post-communism and war – raw and DIY.
Read our interview with Natalia and Thomas below and check out our Lucka Ngo-lensed show editorial.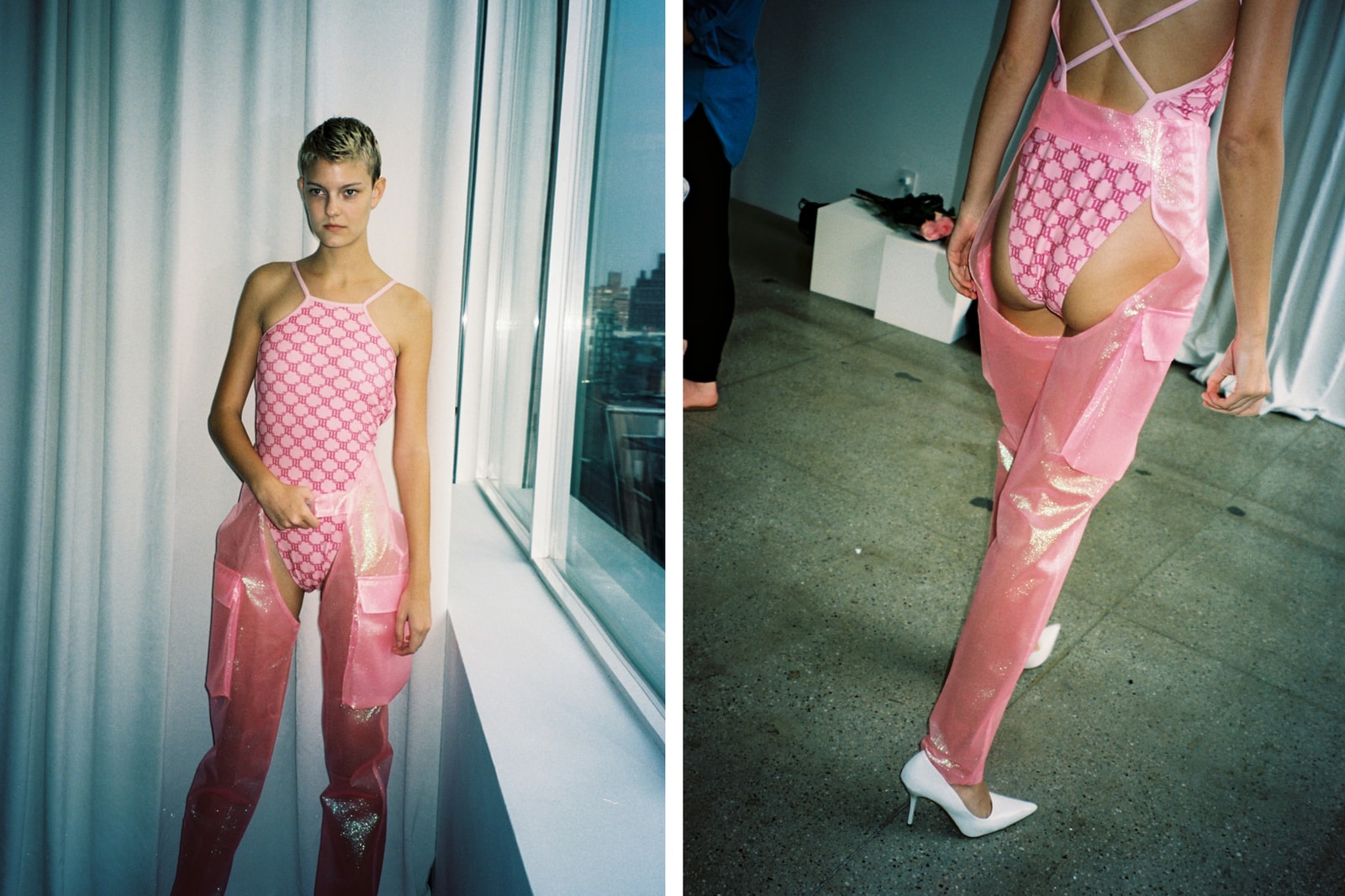 Why did you decide to take part in NYFW with a womenswear collection?

It might sound cliche but as a very young brand we feel like pushing our boundaries is the only right way to grow. We feel like we need to be stepping out of our comfort zone every season in order to learn and truly build our own world. Doing women's was a whole new adventure that really pushed us, made us re-think our values and design principles. Today we are very confident this is the best collection we've ever done.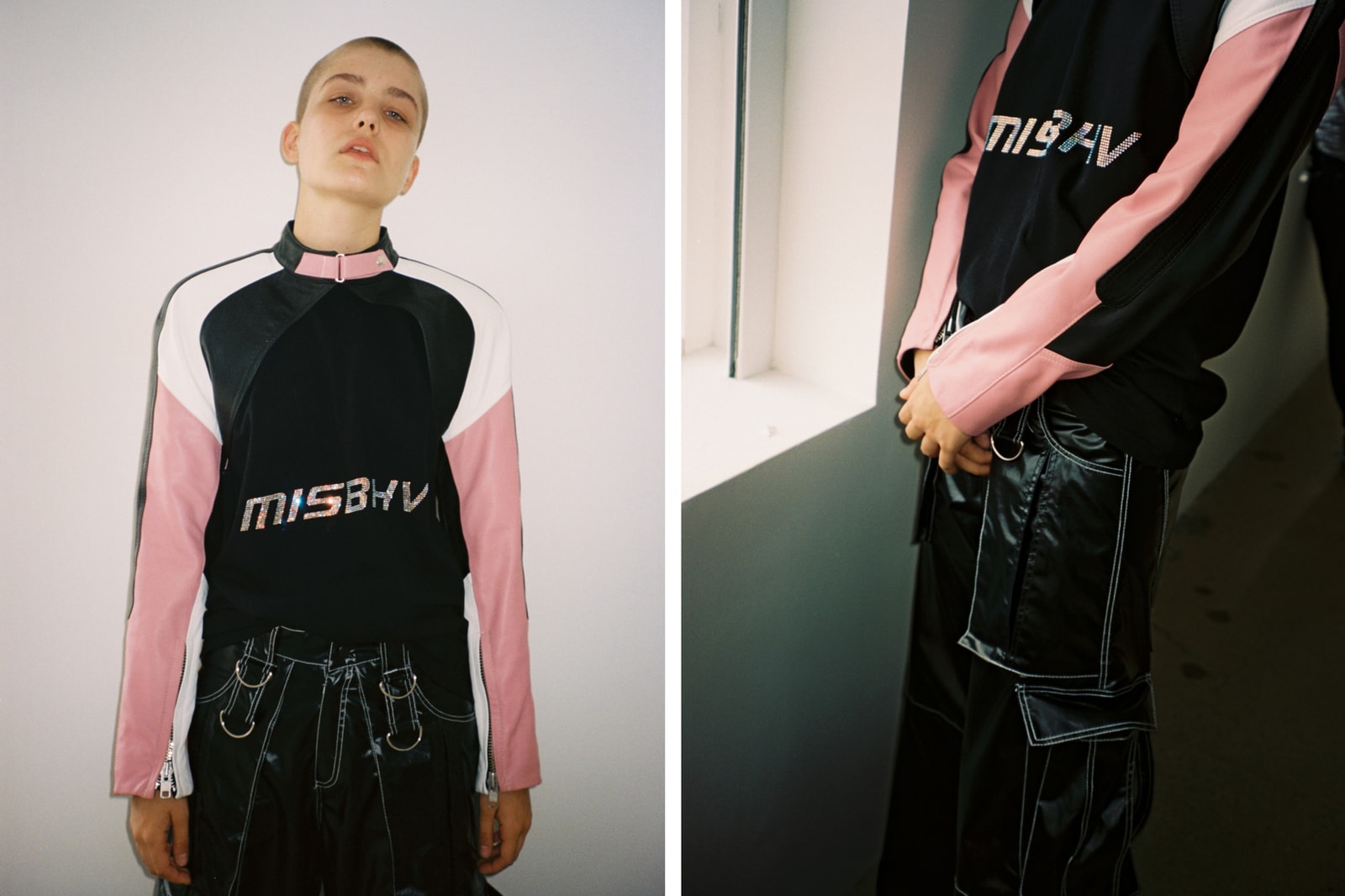 What was the inspiration behind the presentation title, "Objects of Desire"?

If this collection was a a rave record that would be its title.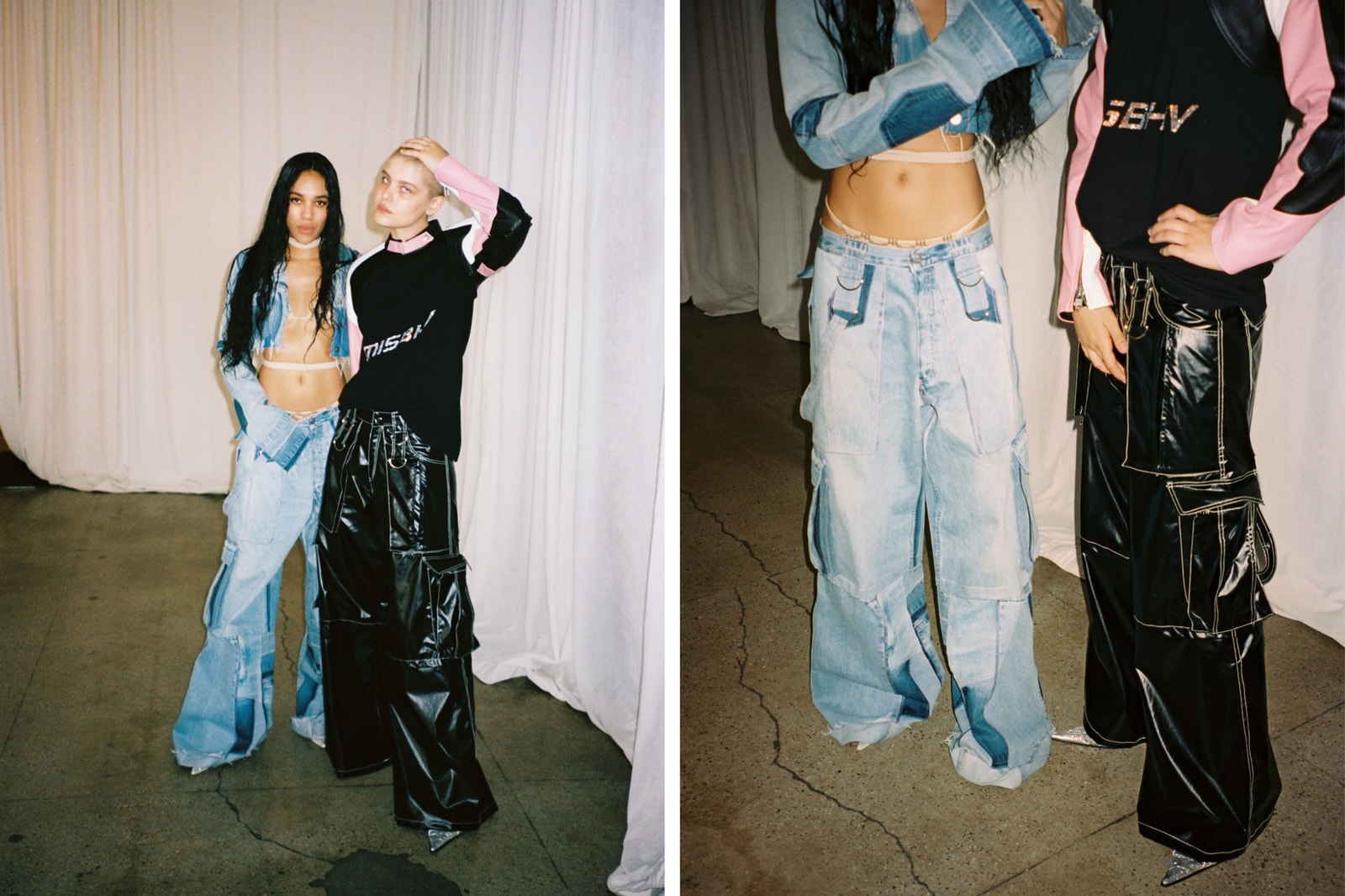 Models at the presentation counted Sita Abellan, Aleali May and more. Can you talk about the casting process and who you were looking to represent MISBHV?

Sita has been a very good friend and a muse to us. We love her style, approach and energy. We would never cast a girl based only on her physical appearance – that's not what we're after. Every girl casted for the show – and you really could see a wide variety – had strong energy about her that struck a chord with us.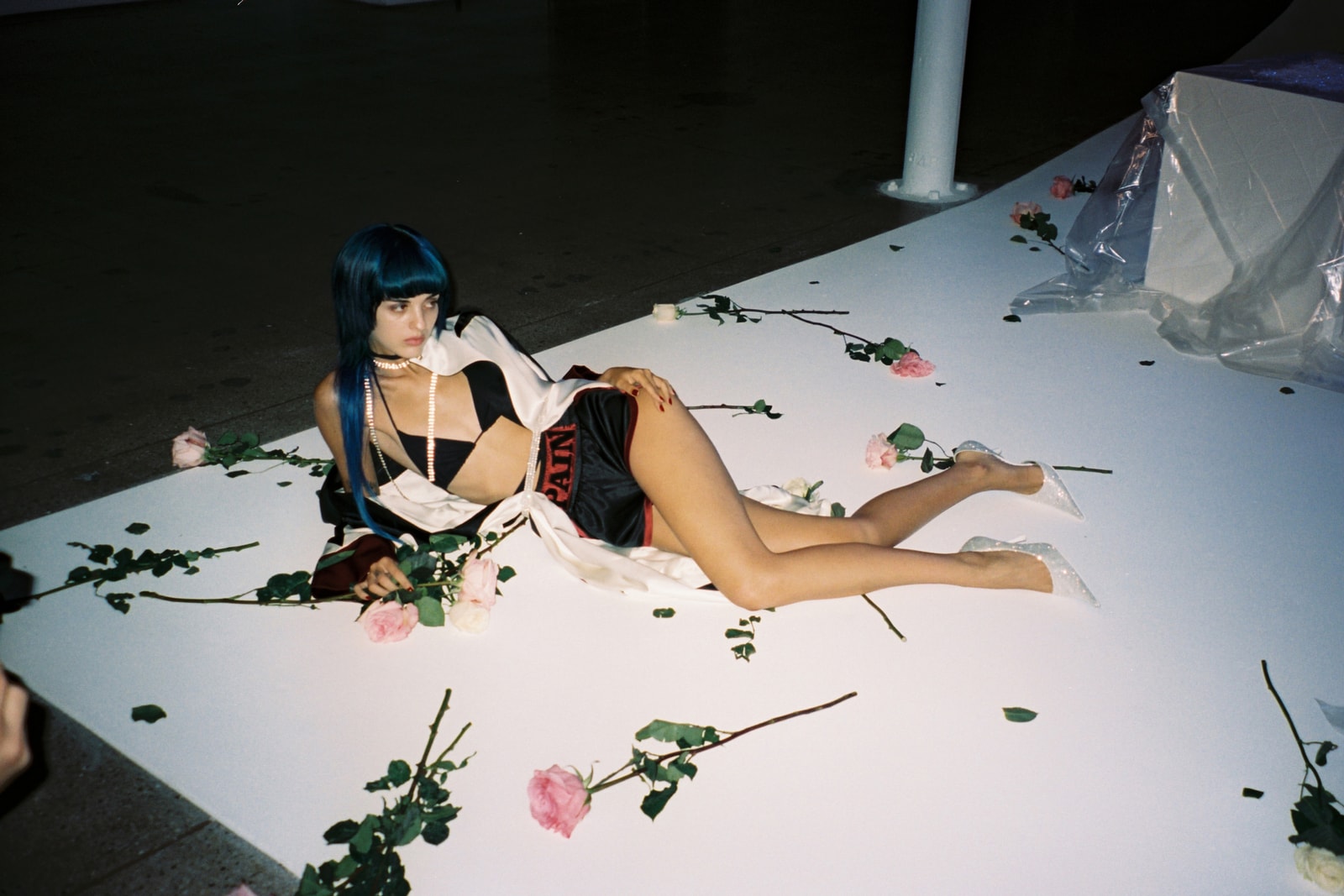 How do you think MISBHV's Polish streetwear origins allow the brand to stand out?

I love how if you go to Florence it's virtually impossible to buy anything less than beautiful or anything less than very well made. Be it clothing, furniture, be it food or dried flowers from Santa Maria Novella. The craftsmanship dates back centuries and is passed from generation to generation with great care. There is tradition, there is a myth around the making of a product. Poland today – because of the harsh past of world wars and communism – is quite the opposite. This is where our DIY approach comes from, where the minimal, raw way of shooting comes from, this is why we often make our products look unfinished, undone.
1 of 2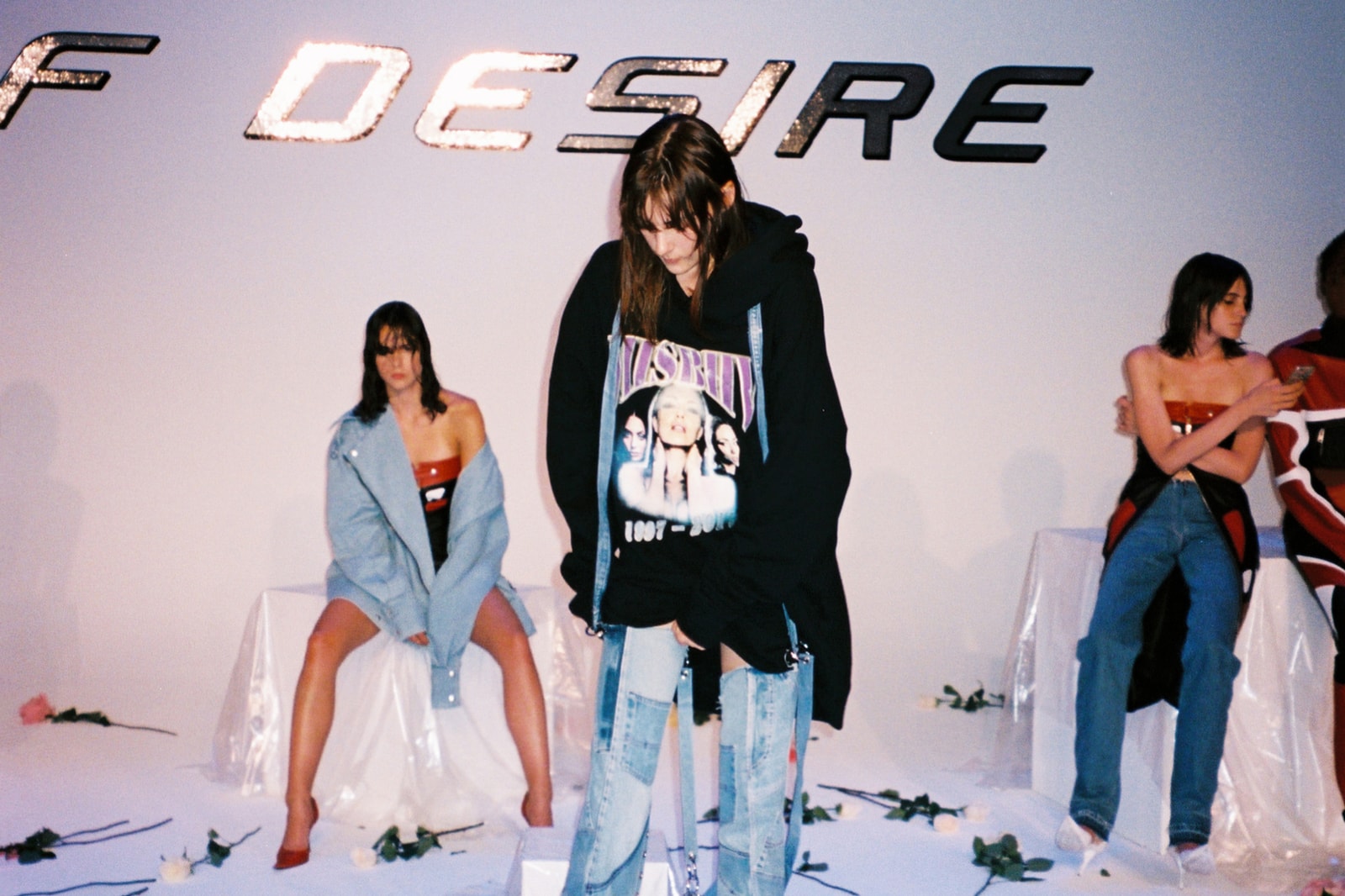 2 of 2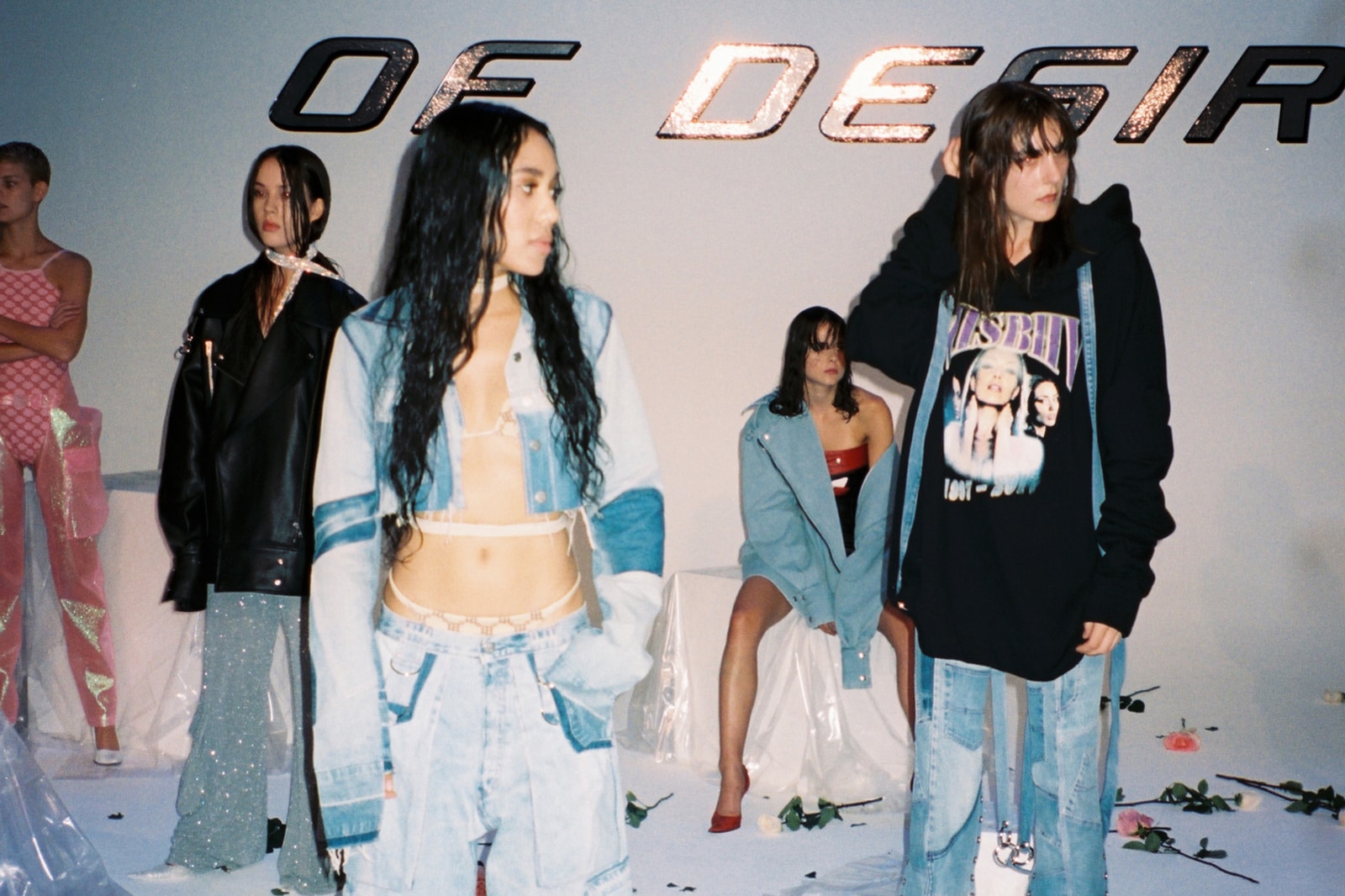 Let's talk about the garment construction – did the fabrics inspire the design or did the design inspire which fabric to use?

Definitely the latter. We had a very clear vision of what we were trying to say and the fabrics were a tool to get there. We put a great deal of effort in sourcing the best possible materials – some of which were custom made for us in Como, Italy. The big idea and design came first though.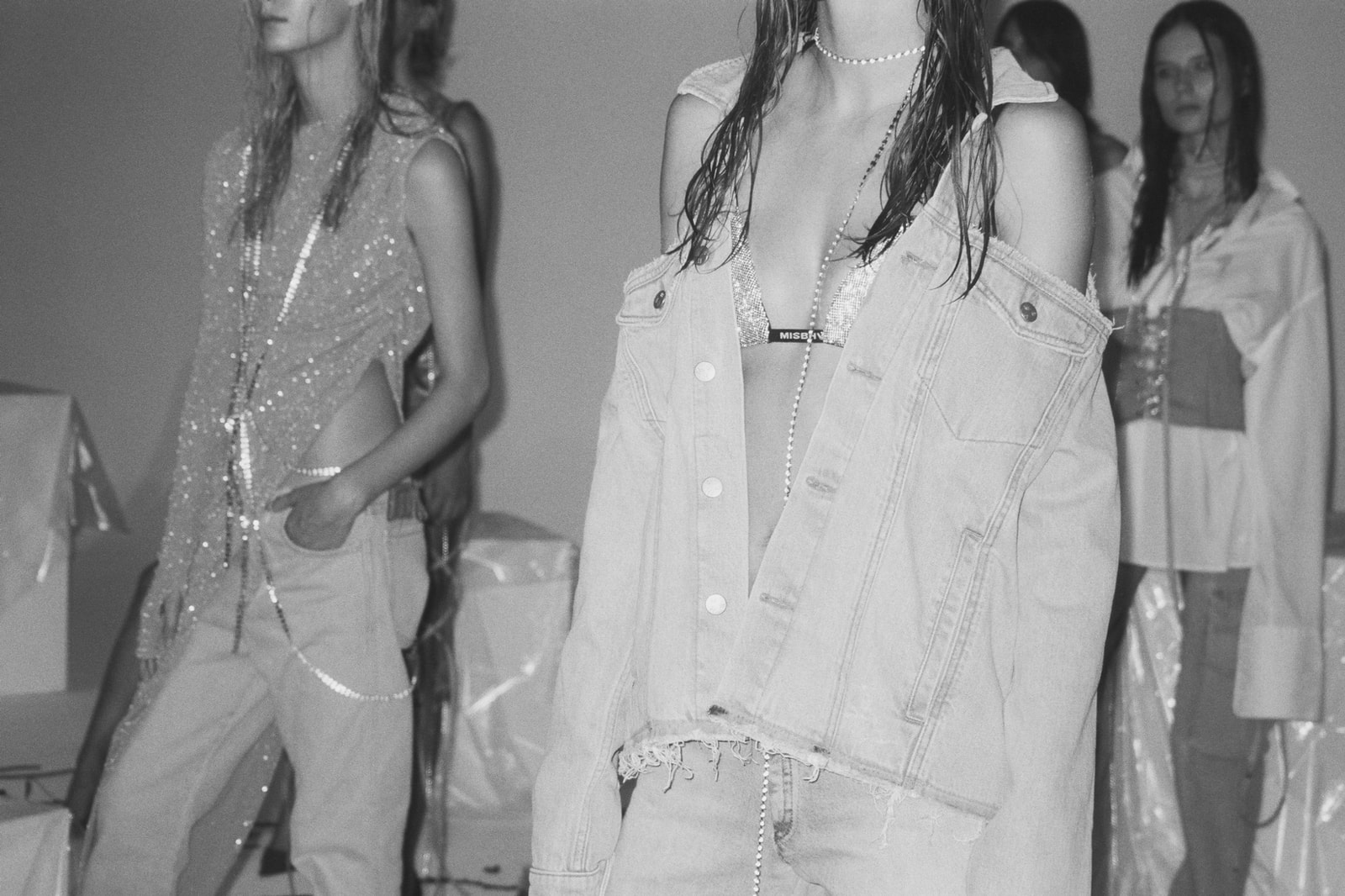 How do you stay true to the brand's streetwear origins with given the industry's pace?

We do not think about it at all. We want to push our boundaries more and more each season and if that means more work for us, well so be it. We're not going anywhere.
Share this article