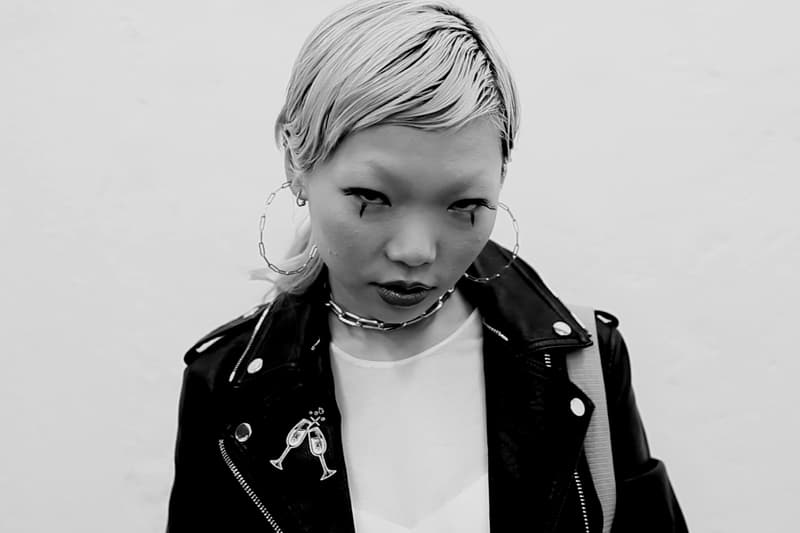 Fashion
Tamara Santibañez and OBEY Collaborate on Limited Edition Leather Jacket
Featuring bold gothic fonts and champagne glass prints.
Tamara Santibañez and OBEY Collaborate on Limited Edition Leather Jacket
Featuring bold gothic fonts and champagne glass prints.
Following the launch of its new womenswear collection, OBEY now unveils its upcoming project in collaboration with tattoo artist Tamara Santibañez. As a close friend of the brand, Santibañez has created a limited edition vegan leather jacket perfect for the fall season. Decorating the back of the jacket are the words "DON'T FORGET ME" in a bold, gothic font, as well as a delicate rose. In addition, the lapel of the jacket sees a playful print of two clinking champagne glasses.
In conjunction with the release of the leather jacket, the brand presents a series of short videos featuring nine creative women, including Josephine Lee, Rosie Lucha, Symina Rose, Jayme Darling, Ayumi Hanaoka, photographer Alexis Gross, Olivia Jaffe, hairstylist Sydney Costley, and model Dani Dolinger. Browse the first three episodes below to learn more about these girls and their go-to styles.
Look out for Tamara Santibañez and OBEY's special collaboration which will drop online and at American Rag Cie and Revolve Clothing on September 6.
Share this article