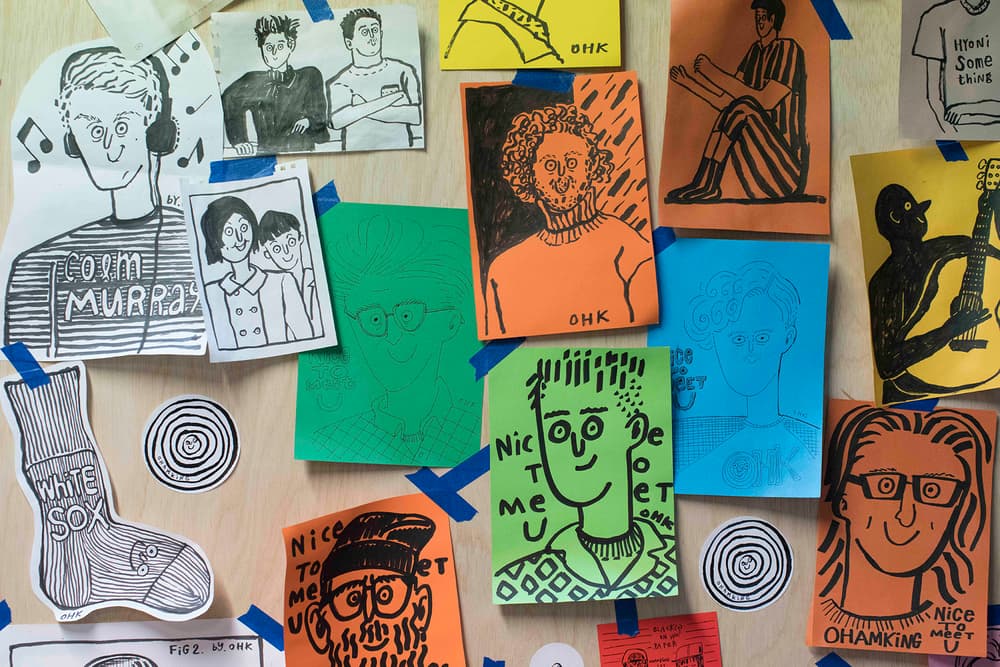 1 of 4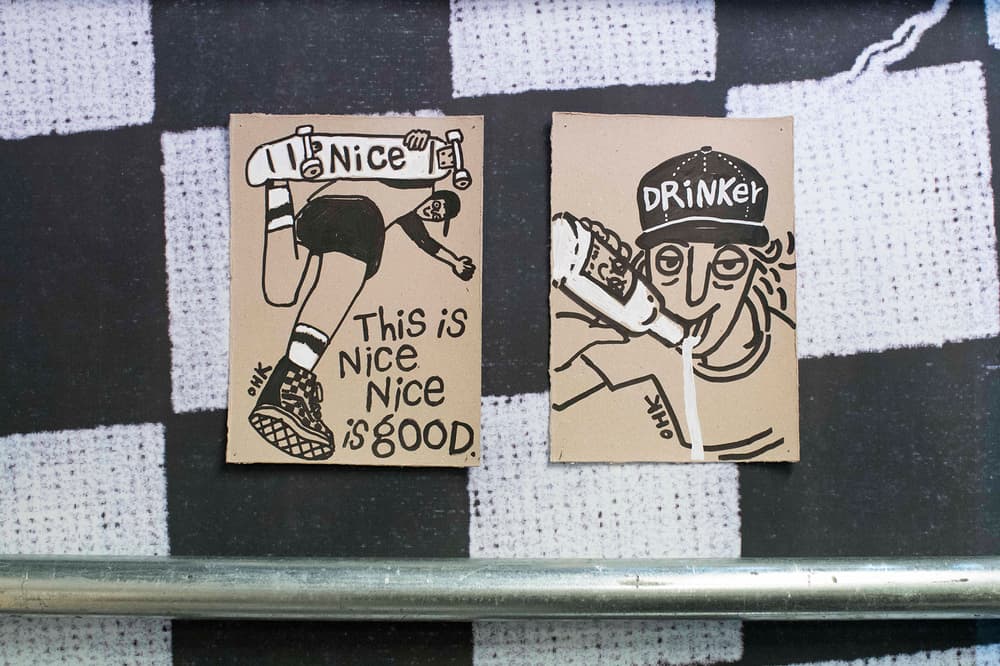 2 of 4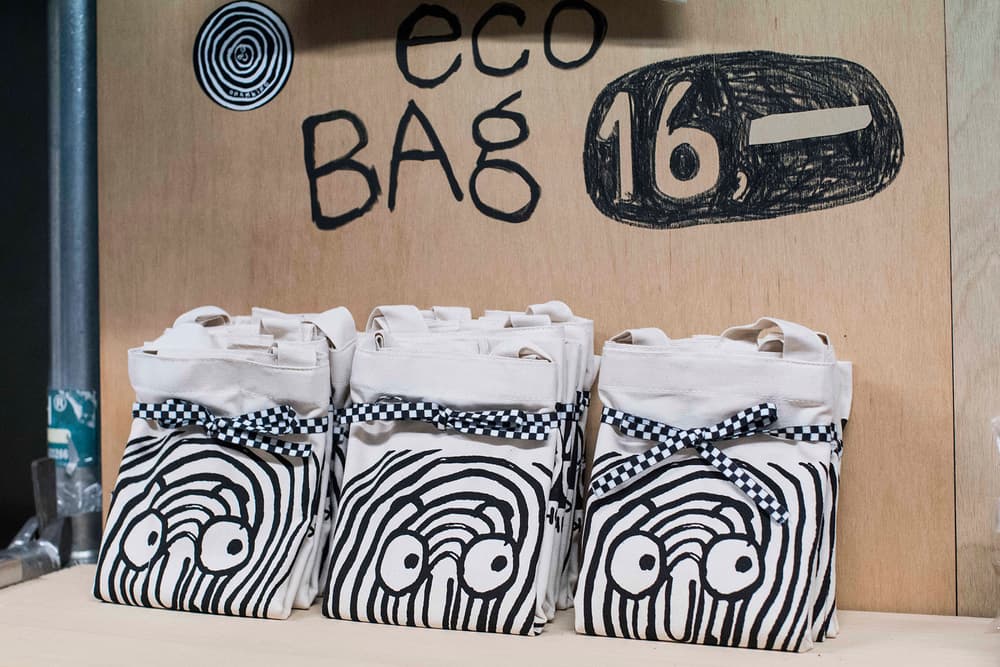 3 of 4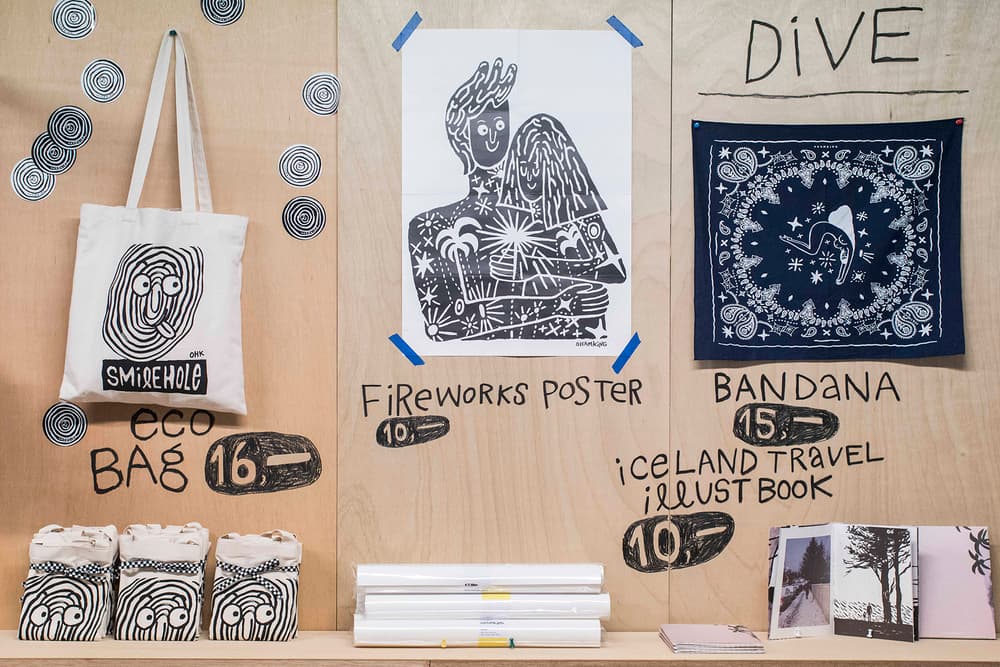 4 of 4
Art
OHAMKING Is the Up-And-Coming Korean Illustrator You Need to Know
The House of Vans Seoul artist wants to put a smile upon your face with her drawings.
OHAMKING Is the Up-And-Coming Korean Illustrator You Need to Know
The House of Vans Seoul artist wants to put a smile upon your face with her drawings.
To celebrate the rich culture of skateboarding, Vans recently hosted its fourth instalment of House of Vans Seoul at Dongdaemun Design Plaza, a neofuturistic landmark located in the heart of the Korean metropolis. Over the weekend, the festival attracted thousands of visitors with an amazing lineup of workshops and musical performances. Another highlight of the event was the Street Market, which consisted of stalls featuring different artists, vendors and community-oriented organizations.
Among the many participants was Busan-born, Seoul-based illustrator, OHAMKING. "Nice to meet you," reads the hand-crafted vending machine built by the Visual Design graduate for her live-drawing booth. As instructed by the artist, we inserted some money into the machine, and patiently waited to get our caricature done. When asked why she chooses to do portraits of people, OHAMKING explained that it is because she enjoys interacting with her subjects. While working on her drawings, the artist doesn't forget to keep her patron entertained, maintaining a fun and light-hearted rapport.
1 of 6
2 of 6
3 of 6
4 of 6
5 of 6
6 of 6
One thing you'll notice about the characters drawn by OHAMKING is that they are always smiling. The artist candidly told us that it is indeed her intention to put a smile upon every face she draws — probably a response to the fact that most Koreans don't seem to smile enough, as the illustrator commented. In OHAMKING's own words, she wishes to "deliver excitement" and bring happiness to friends and strangers alike with her creative work.
1 of 6
2 of 6
3 of 6
4 of 6
5 of 6
6 of 6
Like many other artists, OHAMKING finds herself getting inspired by music a lot. In particular, she enjoys the ethereal music created by Icelandic band Sigur Rós. Having travelled to Iceland herself not long ago, the artist showed us some of the sketches she did during her trip. Again, she skilfully depicted the faces of the local people there with her colored pens and paint brushes. Browse the gallery above to check out OHAMKING's travel journal, as well as a portrait she did for us. To see more of OHAMKING's work, head over to her website.
Share this article