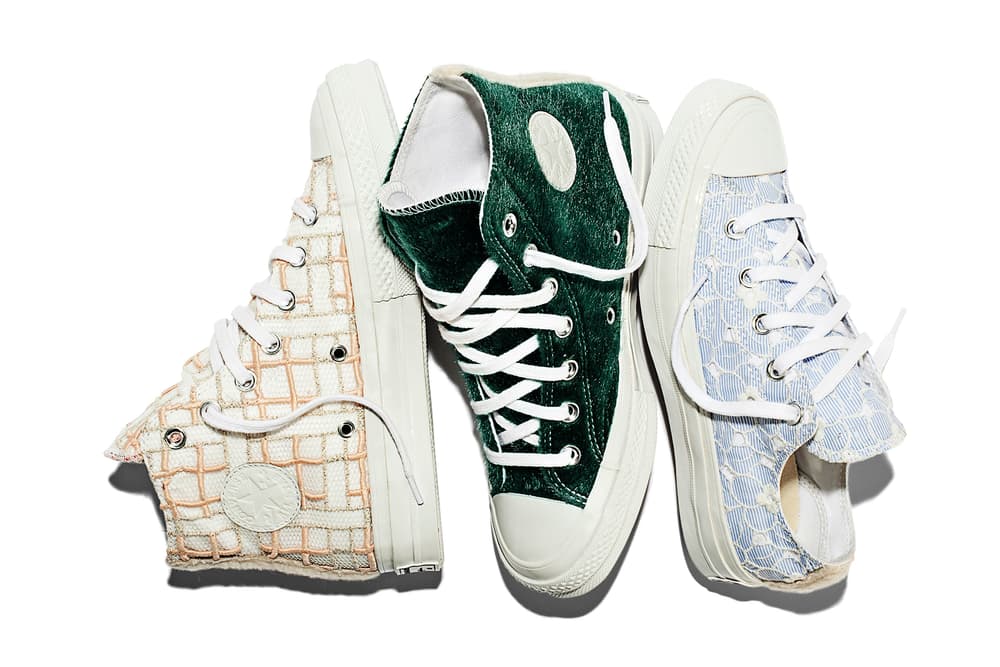 Shrimps x Converse Chuck Taylor All Stars Are Totally Fuzzy Wuzzy-Approved
SO SOFT.
London Fashion Week officially kicked off and while the clothes are of course the main focus, we've spotted some kicks that deserve a lot of attention. Shrimps' Spring/Summer 2017 collection applies its quaint-meets-quirky aesthetic from head to toe, the latter being accomplished in collaboration with Converse.
Designer Hannah Weliland customized several pairs of the Chuck Taylor, each with an amusing design of their own like textured peach gingham or appliqué lace set on top of thin, blue pinstripes with premium finishes in the leather patches or her signature faux fur along the heel. Then there's the one with an upper covered entirely in lush green faux fur — Fuzzy Wuzzy would approve, and so do we.
The bad news is this Shrimps x Converse capsule may never make it to retail — but they sure are fun to look at for now.