Sita Abellan – Fashion's Favorite Chameleon – Took NYFW With Her Own Merch
She may yet start her own line, but right now she's got a MISBHV-collab and tour T-shirt out.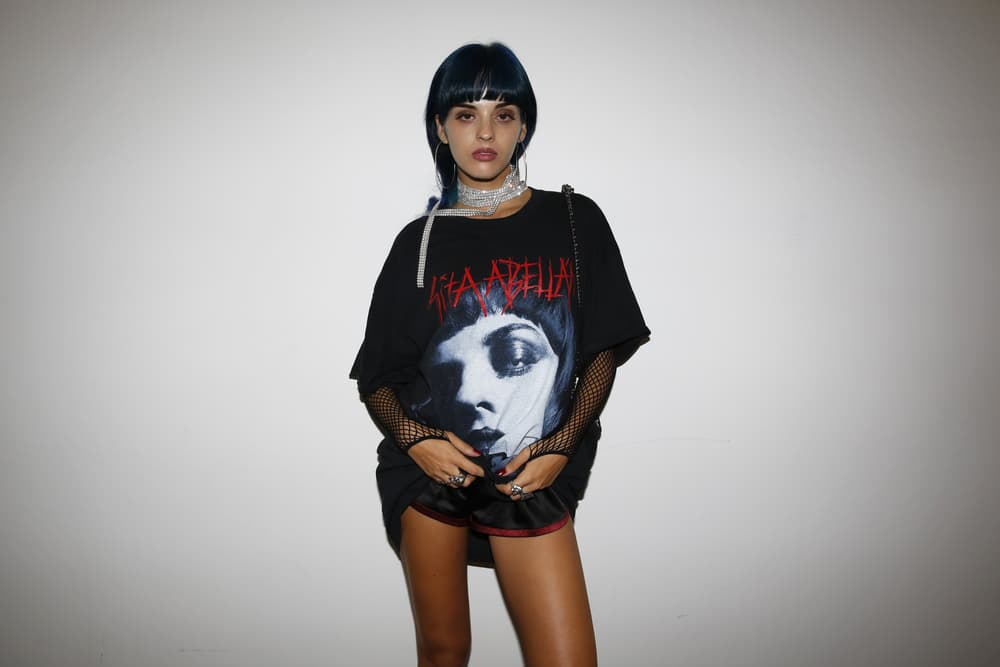 1 of 2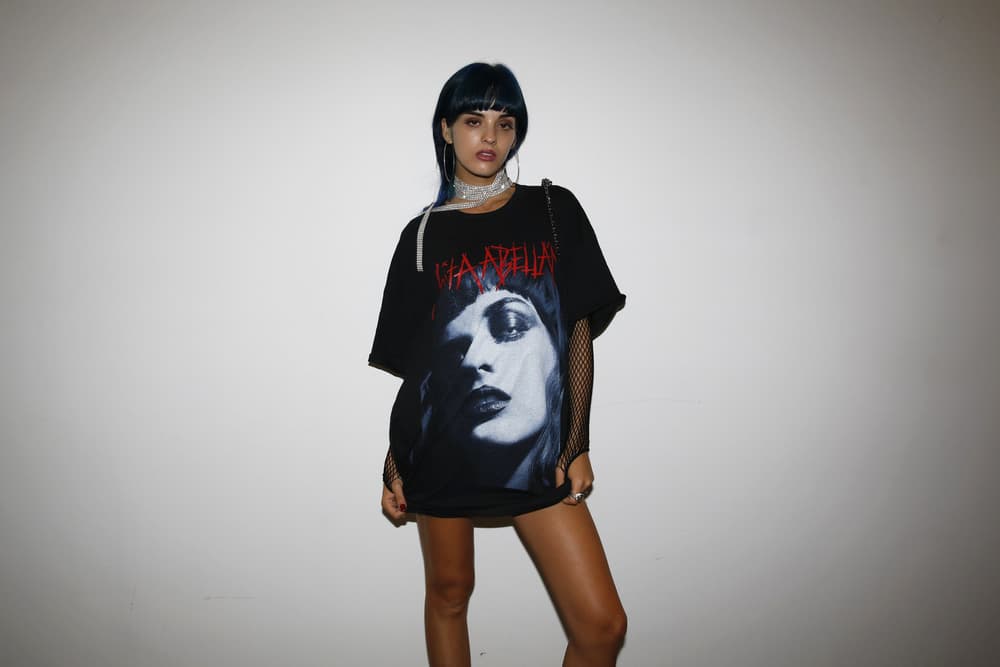 2 of 2
Unconventional and unorthodox make the oft pastel-haired Sita Abellan. She's that one who rejects the norm to pursue the outlandish that's given Abellan her reputation – she's a chameleon with a million and one looks.
Over 200K Instagram devotees, including Jeremy Scott and RiRi, later Abellan wanted to change it up:
"It's a good feeling to have something out there that is somehow my own and concrete. Being just good at styling and inventing looks is not enough – sometimes you need something more real."
Her newest invention is a "Sita Abellan Techno Princess" T-shirt. Designed in tandem with The Cobra Snake, the T-shirt is a tribute to her DJ-identity. She's on a North American tour with Destructo and took NYFW to model the merch.
She presented to us an "Techno Princess" editorial and interview to complete – lean about a MISBHV-collab, motorcycle girl gangs and more. Read below and head over to The Cobra Snake to shop. Get information on the tour at sitabellan.com.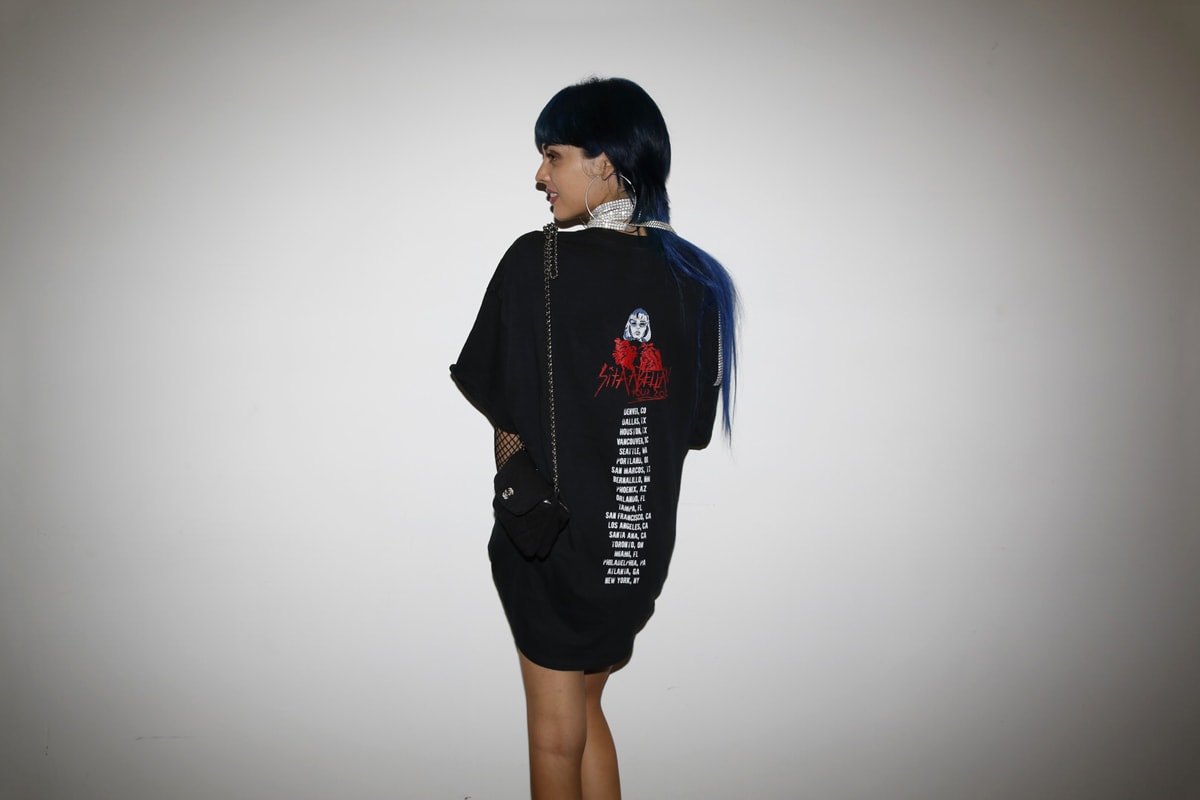 Tell us about NYFW.
It was a good NYFW. Very intense, but really good. I modeled at the MISBHV presentation and it was a very unique experience because I was wearing garments I designed for a capsule collection collaboration I did with MISBHV.
It was also really cool to attend Jeremy Scott's show – he's one of my favorite designers and I love his art. DJ-ing at his after parties is always fun and something I have been doing regularly since we met last year. I also DJ-ed at the MCQ after party and I opened for Skrillex at Provocateur for the David Belle Mere Party. It's very stressful but also a nice chance to see all my friends.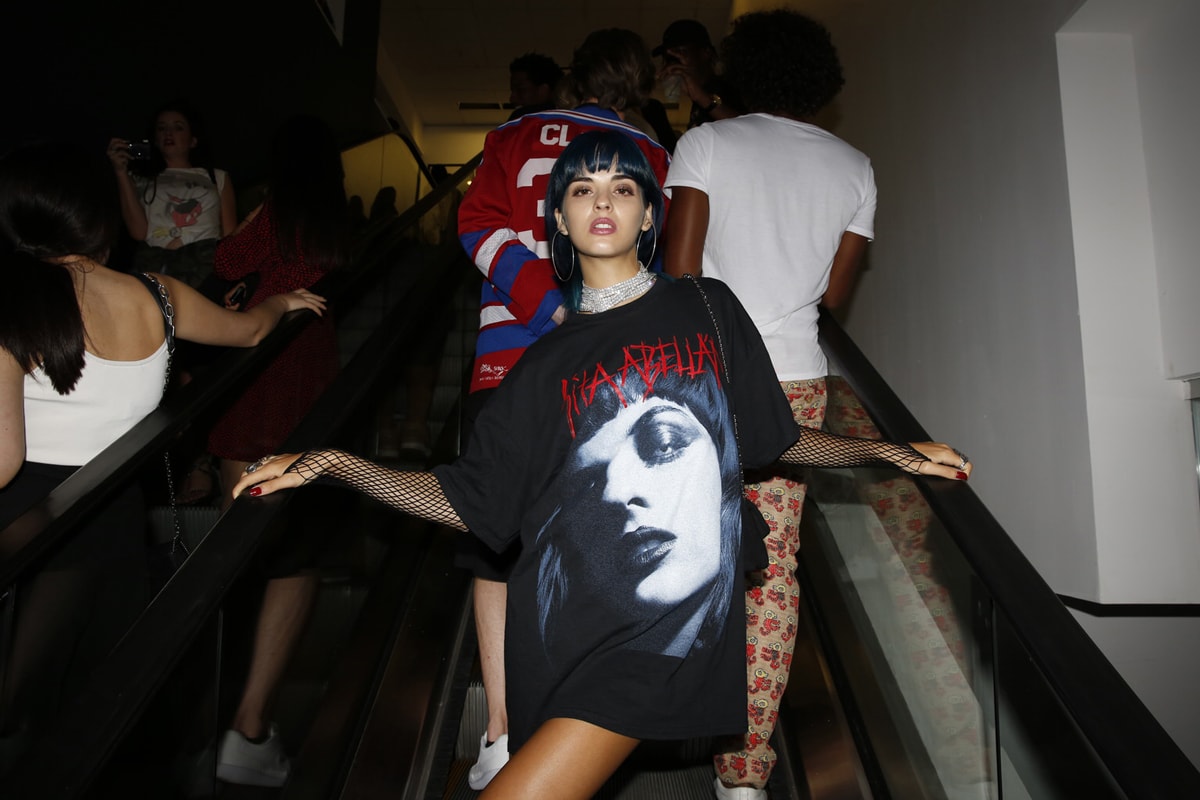 Your tour T-shirt is called "Sita Abellan Techno Princess T-shirt" – what is a techno princess?

The term Techno Princess is a way to remind myself that I have no limits in expressing who I am as a woman.
What was the inspiration behind the graphics with both the image and print?

I wanted some Marilyn Manson-inspired imaginary but then it turned into something a little more personal – especially with font inspired by the movie SEVEN.
1 of 3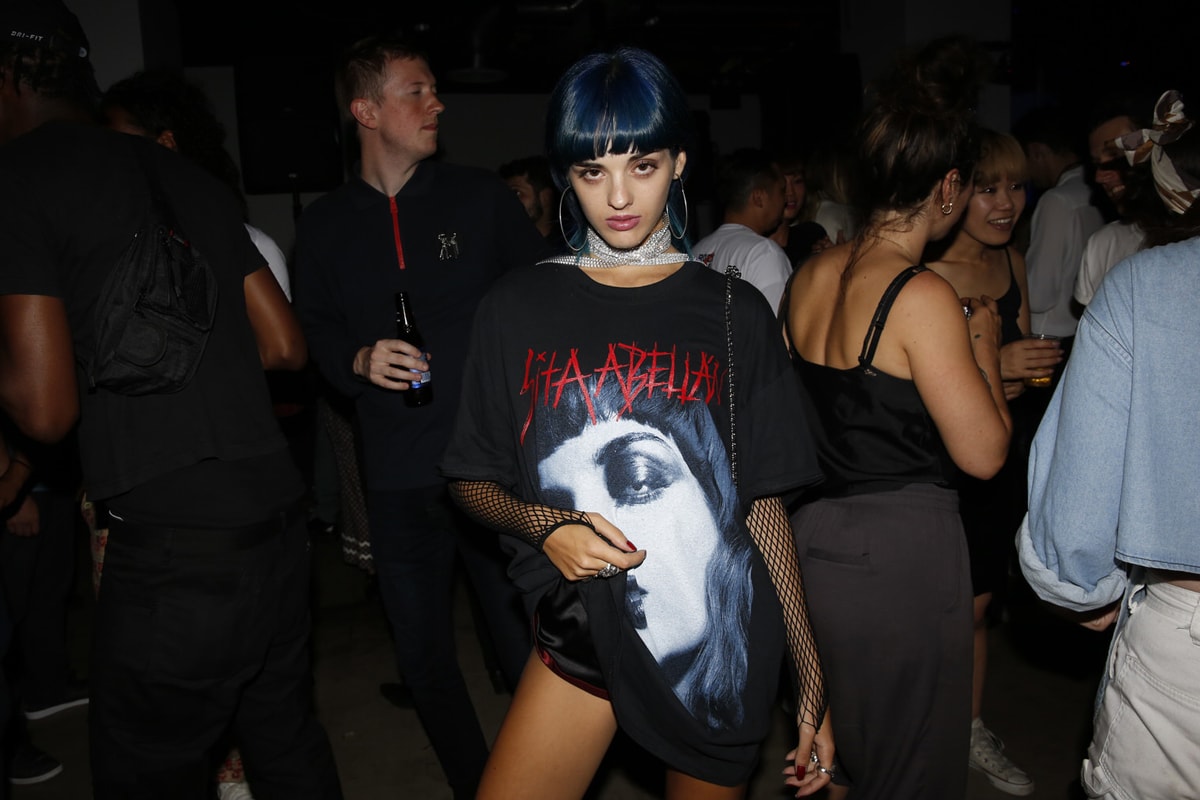 2 of 3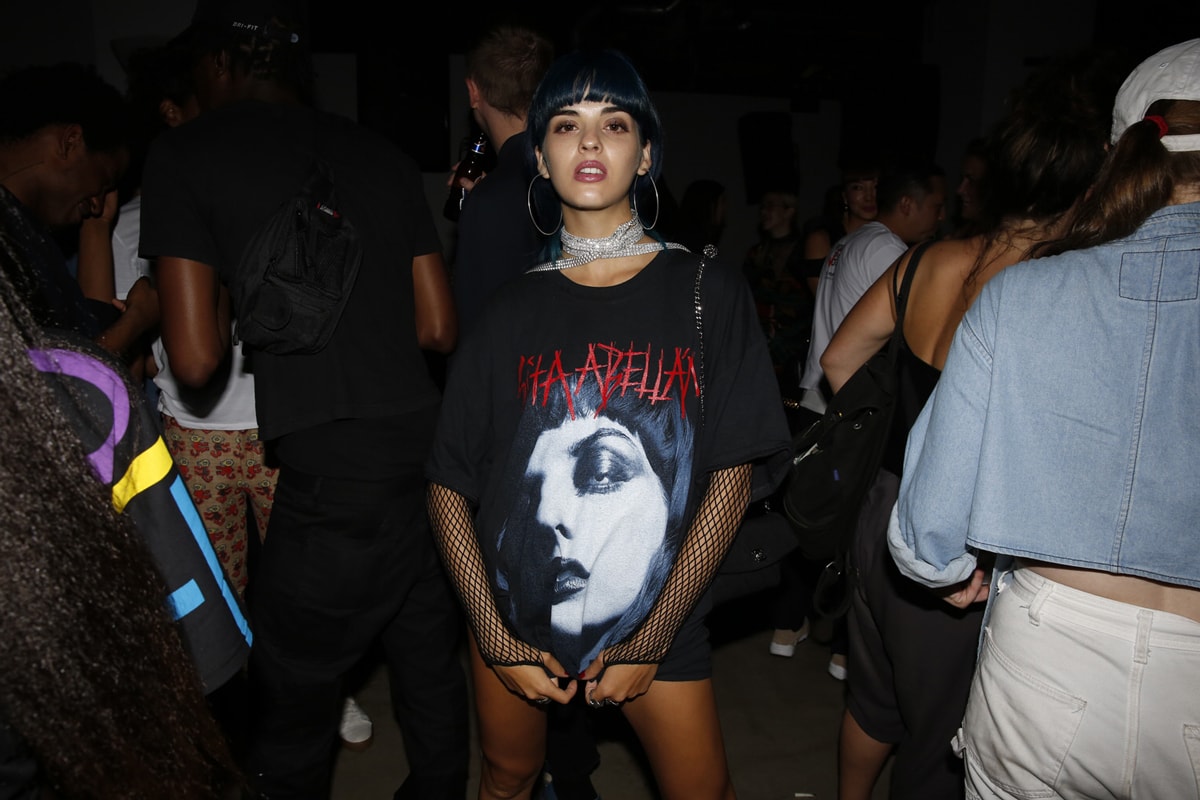 3 of 3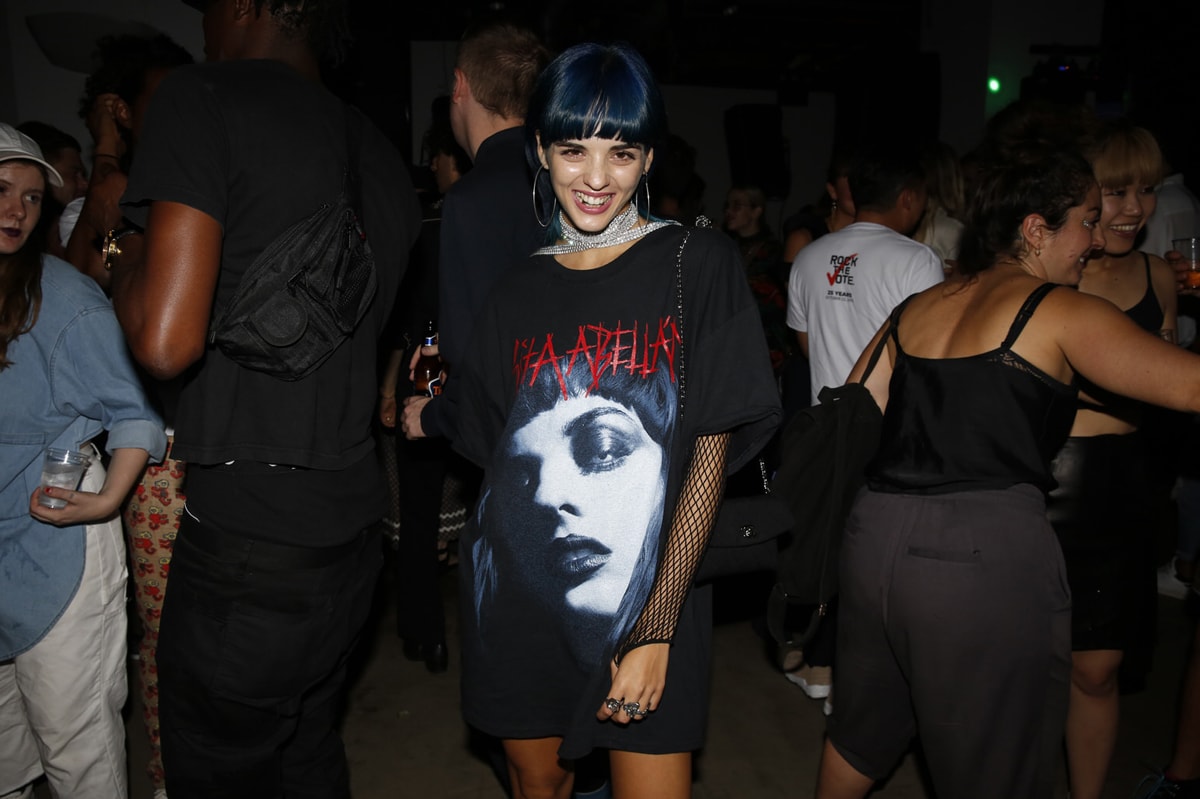 Was the oversized cut and grunge-punk mood meant to channel vintage T-shirts?
I love punk T-shirts and I think they're really cool and iconic so I wanted to channel that into my own merch. I got really inspired by that. Everyone should wear my T-shirt however they want, but I really like the oversized cut so it can also be worn like a dress.
What was the inspiration behind your "PAIN" mini-collab with MISBHV? How do the two garments you designed represent Sita Abellan?
At the presentation we showcased two pieces – the kimono and the shorts. But it's really 5 items: a top, a cap and gloves complete the capsule. It will be ready during Paris showroom.
I got inspired by my travels in Japan: in my imagination I invented a Japanese motorcycle girl gang. The word PAIN refers to a period I spent in Japan last year. It was a hard period on a personal level but I was intrigued by Tokyo at the same time. I loved the people there, I loved the aesthetic and loved that everyone dares to express themselves – tradition and modernity together.
1 of 2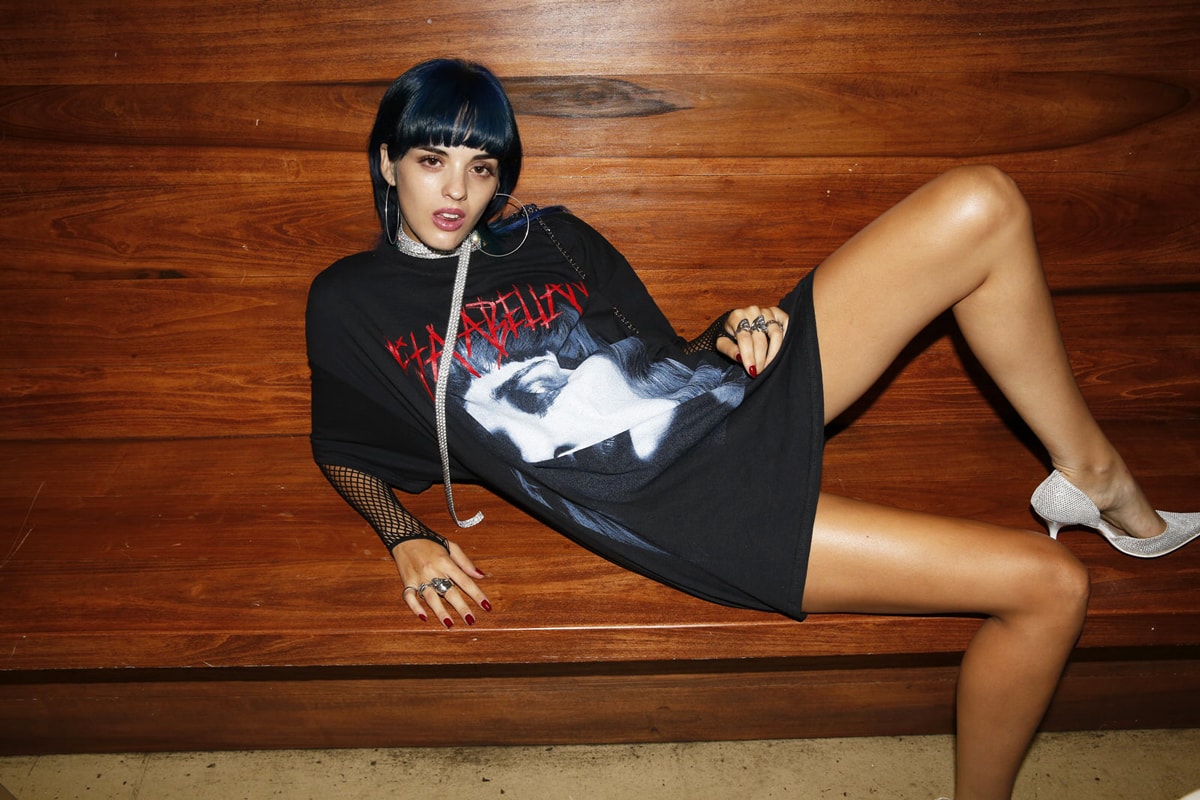 2 of 2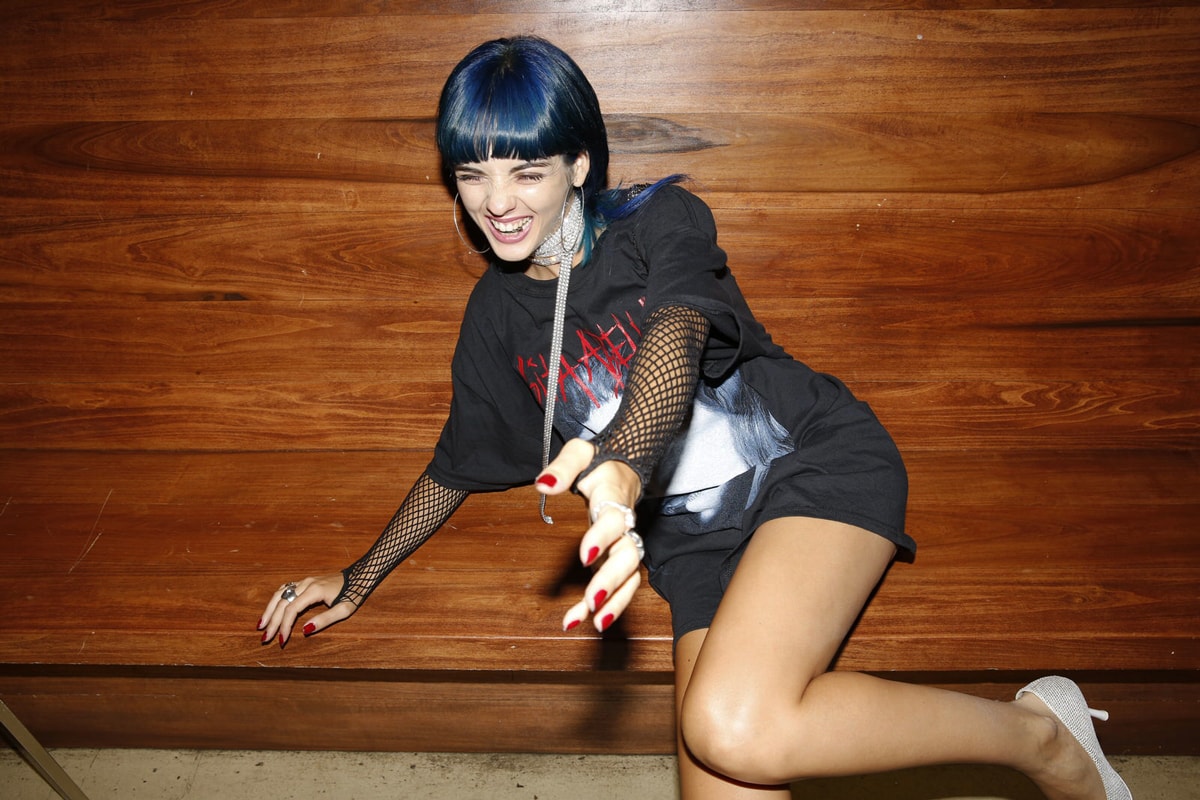 How was working with Natalia and Thomas?
It was great, we've been friends over 2 years and it felt like a very natural collaboration.
With the T-shirt and the MISBHV collab can we expect an upcoming Sita Abellan line?
Maybe! That is something I would definitely do later on.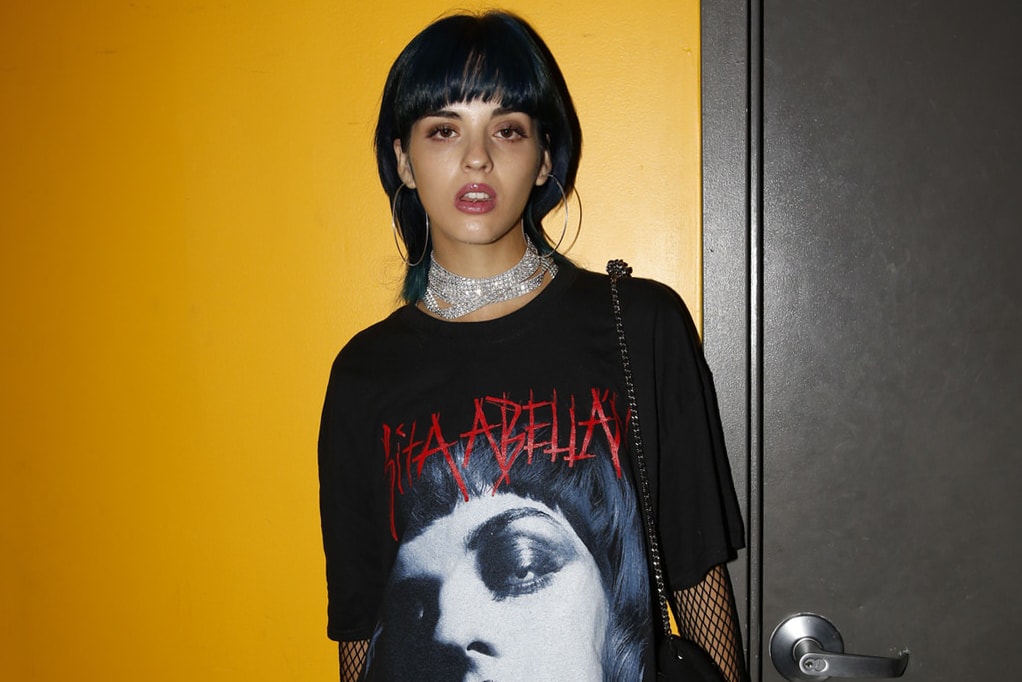 You have a million and one looks but now with your own merch you have the power to dress someone else. What does that all mean?
It's a good feeling to have something out there that is somehow my own and concrete. Being just good at styling and inventing looks is not enough – sometimes you need something more real.
With NYFW over, what are your next plans?
I have my Fall Tour with Destructo and I will tour all over North America – I will only interrupt it to go to PFW. After that I'm going back to my hometown in South Spain to spend some family time. Then, Art Basel in Miami and next year I am DJ-ing at HOLY SHIP! I have an upcoming South American tour and then I will be doing New York, Milan and Paris Fashion Week again. I'm also working on my own music and productions so maybe those tunes will come to light next year. All very exciting!
Photographer

The Cobra Snake