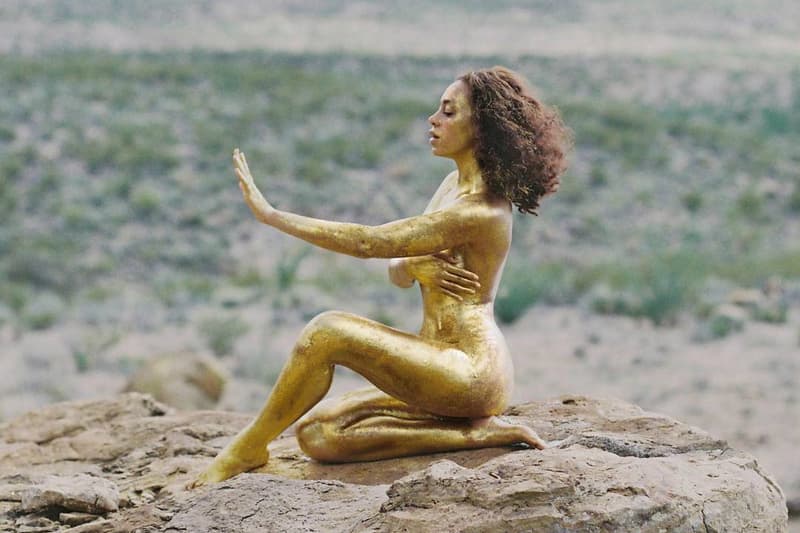 Music
Solange Drops a New Album 'A Seat at the Table' Celebrating Black Identity
Stream the entire album now.
Solange Drops a New Album 'A Seat at the Table' Celebrating Black Identity
Stream the entire album now.
Solange's third studio album A Seat at the Table is long awaited – she hasn't released an album since 2008. The 21-track album is a "a project on identity, empowerment, independence, grief, and healing."
Prior to the drop, Solange emailed 86 people song lyrics via a poetry book and called also called it her "most proud body of work" in June. "I say all of that to say…don't eveeer let anyone write your story for you. They can talk, they can doubt, and they can say what they wanna, but only you have the words to narrate this ting we call life."
Solange's new album boasts guests including Dev Hynes, Lil Wayne, Q-Tip and Kelly Rowland. From a recent essay condemning racial discrimination the artist's album is a nod to positive change and black identity. "I'm weary of the ways of the world," the album opens and utters "I'm tired" on a Q-Tip song. There's clear anger but Solange's approach is calm.
The next part is pure celebration – Tina Knowles delivers a segment on how "celebrating blackness isn't anti-white" and F.U.B.U.'s mantra hears "This shit is for us." Listen below and be swept into Solange's mind.
Share this article