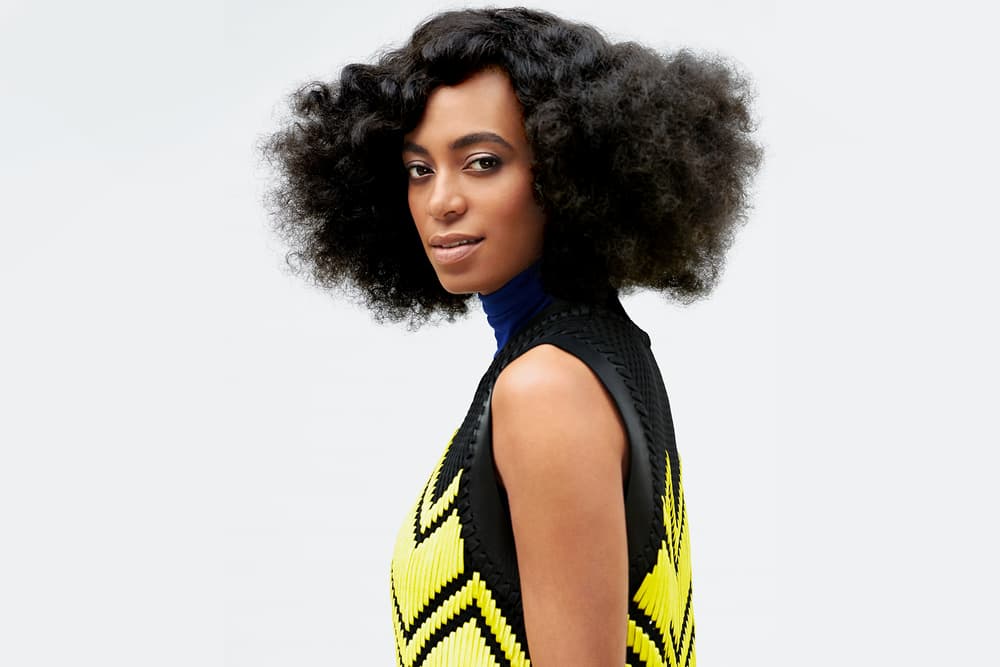 Solange Knowles Announces New Studio Album 'A Seat At The Table'
It's dropping real soon.
Solange Knowles has recently taken to social media to reveal her upcoming studio album, A Seat At The Table. Apart from unveiling the cover art and track list, the songstress brings even more good news to her fans by announcing that the album is set to drop soon on September 30. "I am overwhelmed with gratitude and excitement to share this body of work I have written, with you," writes the artist on Instagram. In conjunction with the new album, the artist has also curated a "digital book" available for viewing on her website.
Stay tuned for the official release of the album. Meanwhile, you can check out the Carlota Guerrero-shot album cover and the LP's track list below:
Solange – A Seat At The Table 

1. Rise
2. Weary (additional vocals blessed by Tweet)
3. Interlude: the Glory Is in You
4. Cranes in the Sky
5. Interlude: Dad Was Mad
6. Mad (Feat. Lil' Wayne) (additional vocals blessed by Moses Sumney and Tweet)
7. Don't You Wait
8. Interlude: Tina Taught Me
9. Don't Touch My Hair (Feat. Sampha)
10. Interlude: This Moment (additional vocals Devonte Hynes of Houston Texas and Lu of Carolina)
11. Where Do We Go (additional vocals blessed by Sean Nicholas Savage)
12. Interlude: For Us By Us
13. "F.U.B.U." (Feat. The-Dream & BJ the Chicago Kid) (additional Vocals blessed by Tweet)
14. Borderline (An Ode to Self Care) (Feat. Q-Tip)
15. Interlude: I Got So Much Magic, You Can Have It (Feat. Kelly Rowland & Nia Andrews)
16. Junie
17. Interlude: No Limits
18. Don't Wish Me Well
19. Interlude: Pedestals
20. Scales (Feat. Kelela)
21. Closing: The Chosen Ones
I am overwhelmed with gratitude & excitement to share this work I've written and created, with you… #ASeatAtTheTable pic.twitter.com/c17voBD19W — solange knowles (@solangeknowles) September 27, 2016
Share this article