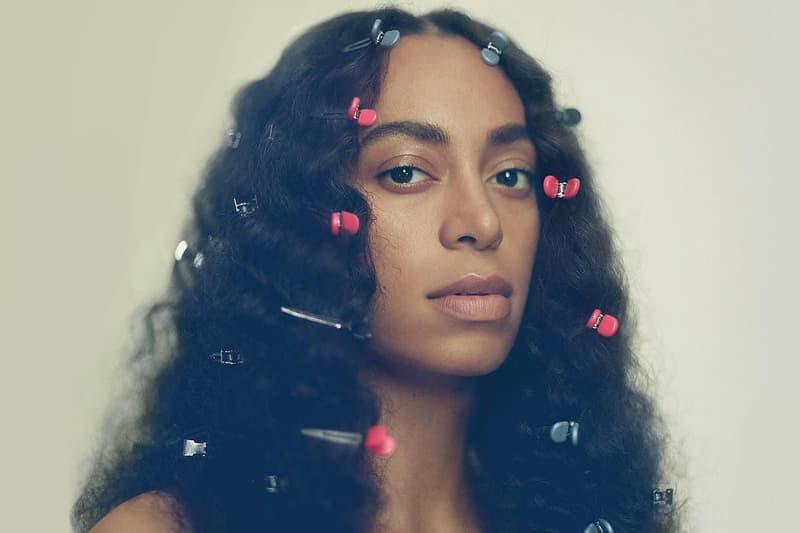 Beauty
Solange Knowles' Hairstylist Nikki Nelms Reveals How She Creates Beauty Looks for the Versatile Star
Including the singer's beaded hairstyle for her new album, 'A Seat At The Table.'
Solange Knowles' Hairstylist Nikki Nelms Reveals How She Creates Beauty Looks for the Versatile Star
Including the singer's beaded hairstyle for her new album, 'A Seat At The Table.'
With her forthcoming album A Seat At The Table dropping soon, Solange Knowles has been teasing her fans on social media with various images from the project. In particular, the artist has posted an Instagram photo of herself in a beautifully beaded hairstyle adorned with shells and wooden beads. Credits go to the singer's hairstylist of over ten years, Nikki Nelms. In a recent interview with Vogue, Nelms shares how she bonded instantly with the songstress when they first met: "We're both Southern girls. So we'll reminisce on things that we used to do to our hair back in the day." The hairstylist also discusses Knowles's new look for her latest album, and her experience of working with the ever-versatile star.
Read an excerpt of the conversation below. You can also head over here to view the full interview.
On how she met Knowles:
We met through a mutual friend that I was styling at the time. They were all supposed to go out, but Solange had a case of the pinkeye. Who wants to go out with the pinkeye? I told her that I could fix her up and she said, "Ok, thanks. I think I'm good." But her friend insisted, saying "No, she's really good." So she let me do her hair. I fixed it by cutting slanted bangs and covering the eye. Now, we always laugh about the whole thing.

On the inspiration behind the beaded hair look:
[Jazz pianist and R&B singer] Patrice Rushen. Patrice's hair was always on point.

On her favorite soundtrack for working with Knowles:
We're both from the South, so we have similar music interests from back in the day. There was a time when I was in the mood to hear "Laundromat" by Nivea, and I couldn't stop singing it for some crazy reason, so we played that together. I went through a crazy breakup and that's when we had a whole church moment to one of Mariah Carey's albums in London. We'll listen to music that'll be a good soundtrack for what the mood and the moment is giving us. And we love some good old Destiny's Child, too!

On the significance of hair to the narrative of A Seat At The Table:
I feel like hair plays a big part in who we are as black women. It's been one of the ways that we've been able to express ourselves. So it's a given that it'll be a part of the album. For most artists when they put out a new album, it's the hair and styling that really marks that period for them visually. Years from now, when you see that image of her with the beads, you're going to remember your favorite song on this album.
Share this article