Is a 'Stranger Things' Kids x Louis Vuitton Campaign In the Works?
Nicholas Ghesquière is a groupie too.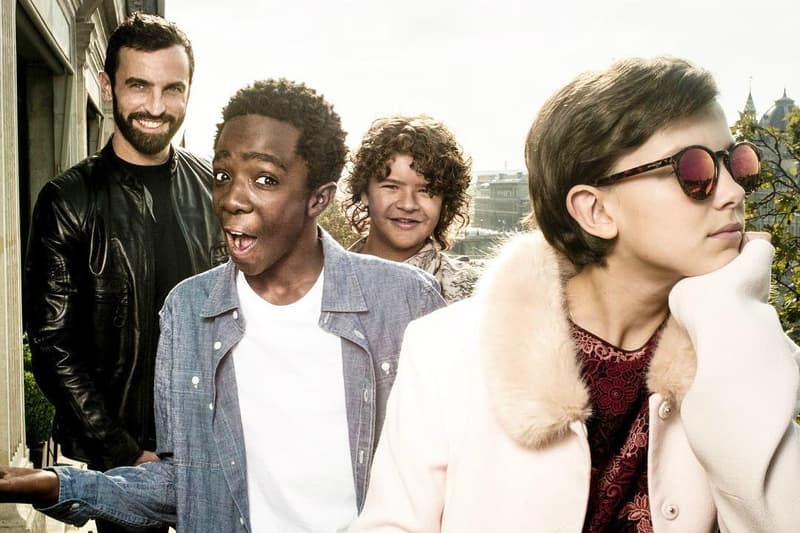 The Stranger Things' kids continue to take over the world – Millie Bobby Brown proved she can rap up a storm and the quadruple killed an Emmy pre-show rendition. Now she, with Caleb McLaughlin and Gaten Matarazzo is in with Louis Vuitton designer Nicholas Ghesquière.
In two consecutive Instagram posts Nicholas Ghesquière captioned: "GOT STRANGERS IN THE HOUSE TODAY" then, "exciting project coming up."
The designer is no stranger to wildcard campaigns – including Final Fantasy XIII's Lightning and Jaden Smith – and now he has our imaginations are running. Could Eleven's powers grace a Louis Vuitton campaign?