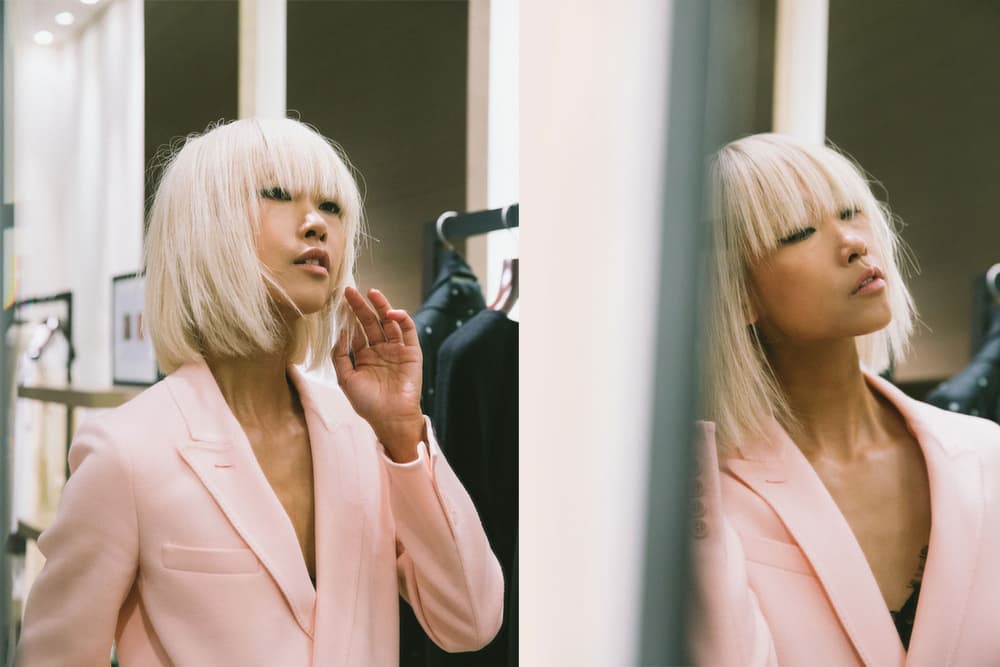 Fashion
Vanessa Hong Might Just Be One of the Most Interesting People You'll Ever Meet
The Haute Pursuit founder tells us about how she went from pre-med to fashion blogger to designer.
Vanessa Hong Might Just Be One of the Most Interesting People You'll Ever Meet
The Haute Pursuit founder tells us about how she went from pre-med to fashion blogger to designer.
Vanessa Hong is perhaps one of the most fascinating people you will ever meet. Not only was her brainchild The Haute Pursuit one of the original fashion blogs on the scene, but the trailblazer also happens to have been a pre-med student at the University of British Columbia prior to that — with a degree in Biochemistry and Molecular Genetics, no less. So what made her drop everything and pursue a career in fashion? From a distance, we would have expected a complex answer but after our conversation with Vanessa, it was simple: she is unreservedly passionate about fashion.
Honed through years of perfecting her craft, Vanessa has a razor sharp mind that is acutely tuned to the intricacies of the fashion industry. Understanding the many facets of a burgeoning landscape of "influencers" and digital publications, The Haute Pursuit has grown into something well beyond what can merely be classified as a blog. The 2010-founded website has since become a lifestyle brand with its own store, THPSHOP. Designing her own garments, accessories and jewelry, the e-commerce aspect of the label shows yet another side to the fierce entrepreneur that is Vanessa Hong.
We recently sat down with Vanessa at the MaxMara 101801 "De-Coated" event in Hong Kong to ask her what some of her biggest challenges have been through the years. We also find out what her morning routine is like, what it took to start her own label, and more. You can read the full conversation below.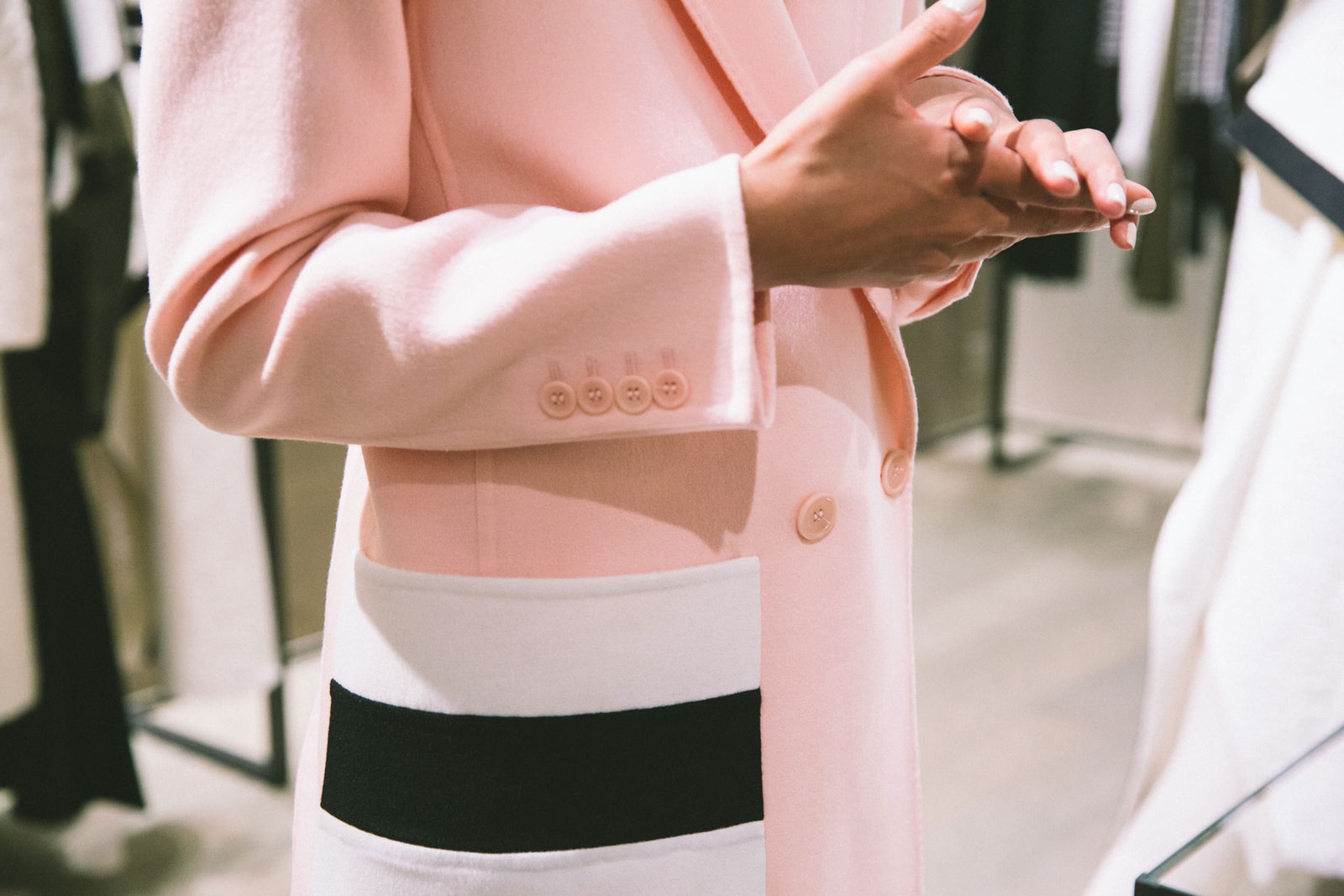 Can you describe your approach to fashion? What is the Haute Pursuit girl like?
The philosophy has evolved over time. If you look back at my blog five years ago, I was really testing the waters with styles in terms of fashion and writing. But now, I just really try to keep it as simple as possible — especially in the world where we are living with trends today, like "buy this now" or "follow this trend now." My philosophy has always been founded on restraint, I guess. I think you can say a lot by doing very little, and I think that you can do it with clothing.
I rely very much on shapes and I always go back to the same shape. I guess it's consistency as well when you're building a brand, when you ask who the Haute Pursuit girl is. With so many other influencers and everyone has their own thing, they might put on many different hats. But for me, I feel like I really only have several. For a brand, I think it comes across that way — automatically, you'll get that's her style. Very simple.
You started Haute Pursuit before the big wave of fashion bloggers came in. What motivated you to start the website and what has it been like building it from scratch among all the other influencers? What's the environment like?
I love how they call us influencers now [laughs]. Because "blogger" just sounds like a basement kind of terminology. When I started it, I had a full-time job. I went to uni, was pre-med, and [then] was working in bio-tech very shortly after. I started my blog out of the blue — I didn't even know what a blog was prior to that. There were four or five that were really popular, where the girls were taking photos of themselves. That's how everything began. My mom went to fashion school, so I grew up with fashion all around me. But you always want to be one of those "good Asians" — you're supposed to go to school, become a lawyer, doctor or whatever, and I was en route to become a doctor. The blog was just an avenue for me to express myself through my clothing, my words, where the site is fully run and owned by me. It took off very quickly because the community back then was really small so everyone was hitting each other up, emailing each other and talking to each other, which it's what the community is about.
The whole thing is going to continue changing — they're calling us influencers now, but who knows what it's going to be a few years later? I believe that there's room for everybody. Yes it's saturated, but so are a lot of industries in the world. But there's really room for everyone because every girl is different — if she doesn't see herself in me, she's going to see herself in somebody else and I think that's a beautiful thing.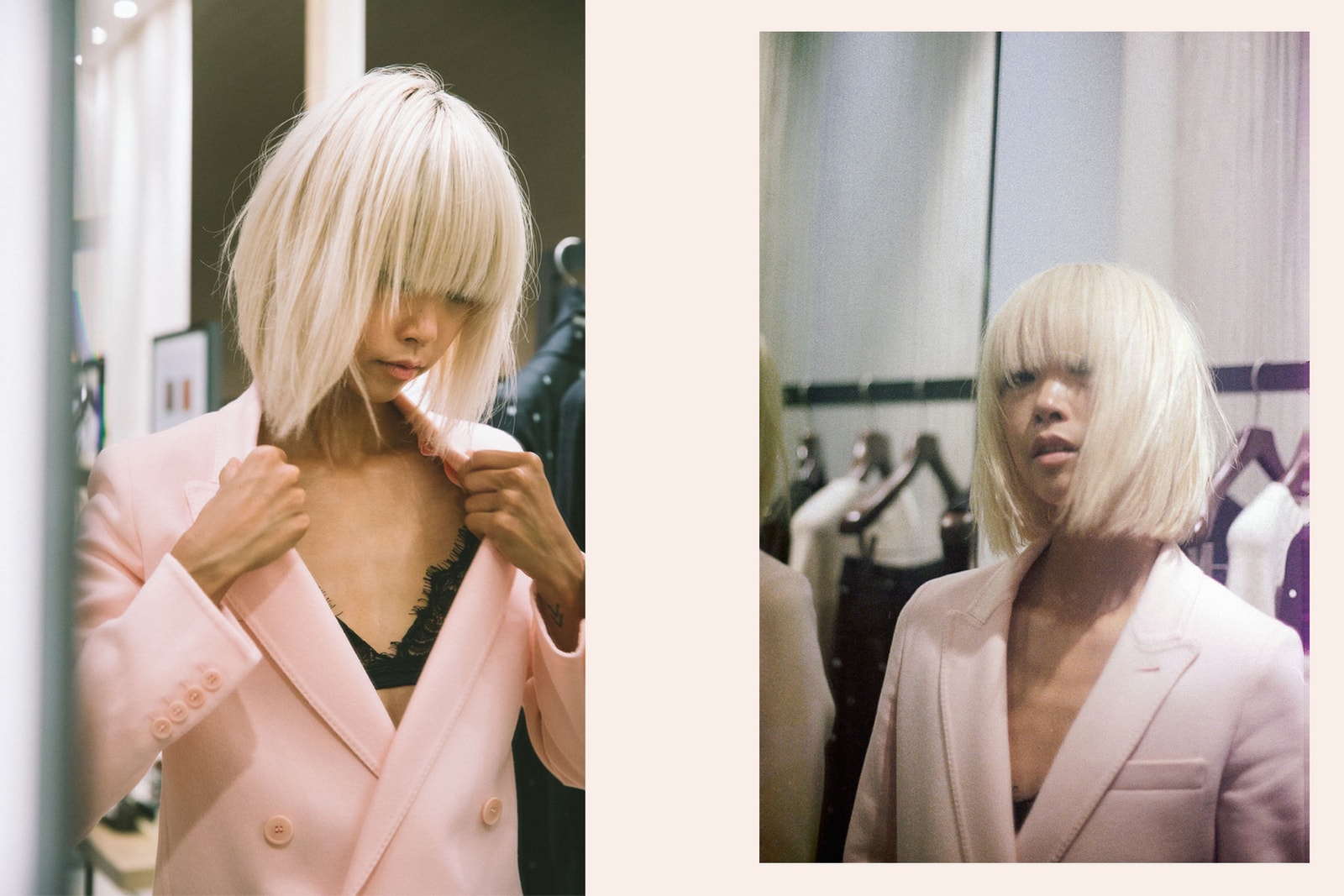 You have an online store and your own clothing line. What's your design process usually like, in terms of how you keep pushing yourself in the way you approach fashion and with your own brand?
I've always made stuff, since the beginning of time — I was a DIY-er even when I was a kid. My mum went to fashion school and I grew up around that. I design from a place of necessity, so I just think to myself: what do I want to wear right now? I always tell people to have a little bit of selfish endeavour. I am not always thinking of somebody else, but I think what really resonates is that a lot of girls are looking for what I want to make and what I also want to have in that. It's like there is a pocket, and there's a niche out there that needs to be filled.
What has been your biggest lesson through the years? Biggest challenge?
The biggest lesson is to really believe in myself. Especially being a woman in the industry, where it is either the fashion industry or just being in business in general, we are oftentimes told that we need a partner to do things or we can't do things on our own. I had to learn very quickly to listen to my own instinct, and I need to be strong because I'm at the top of my company and that just doesn't work for me. I really want to lead by example, be a powerful force for the women that do work for me and show them that they can be assertive, powerful and really not apologize for who they are — whether it's for your intelligence, for your wit or your political views. Don't ever apologize for who you are and what you represent, because it just seems archaic to me right now in 2016 that we should censor ourselves as women.
"…every girl is different — if she doesn't see herself in me, she's going to see herself in somebody else and I think that's a beautiful thing."
Can you describe your morning routine?
Ideally, I'll wake up anywhere between 6 to 6:30am. I try to wake up on my own. I turn my phone off at 9pm every night. I turn off all my technologies — no electronics around me. First thing I do then is I sit up and meditate every morning. I don't time myself — I am guessing around 15 to 20 minutes. Then I usually do very gentle vinyasa flow [yoga] for around 5 to 10 minutes. Anywhere from 30 to 40 minutes every single morning for me is devoted to practice, kind of like spiritual recharging. Then I move over to have breakfast. It's usually either avocado with fruit or a chia pudding, because I make all of my own food as well. Then I start answering all my emails and go through the day. It always changes. Sometimes I will go straight to workout — if I want to practice with a good teacher, I will literally go from meditation straight into a class and then I will start the work day. It really depends on how I am feeling, my energy level. It does change a little bit but I always wake up early and I meditate every single day.
What's the key to transitioning seamlessly from a day to evening look?
High heels. It's as simple as that — my day look and my night look doesn't change a whole lot. I might touch up my make up and do my hair a little bit different, but I don't really dress for the day. I am not a regular person. Often I'll leave the house and it'll be a Monday and I am wearing a mesh top and leather pants, because that's what I wear to my office. Someone might say that it's already an outfit for the clubs, but high heels for sure is the equalizer from day to night. And it's really the easiest thing you can do.
Who are your inspiration from past and present?
While growing up, it was always my mom because growing up in Vancouver, it's very chill. My mom was always trying out new things. She wore really dark, black lipstick when it was very popular. She wore a lot of brands that other women weren't wearing. She has always been someone I look up to and idolize in terms of style.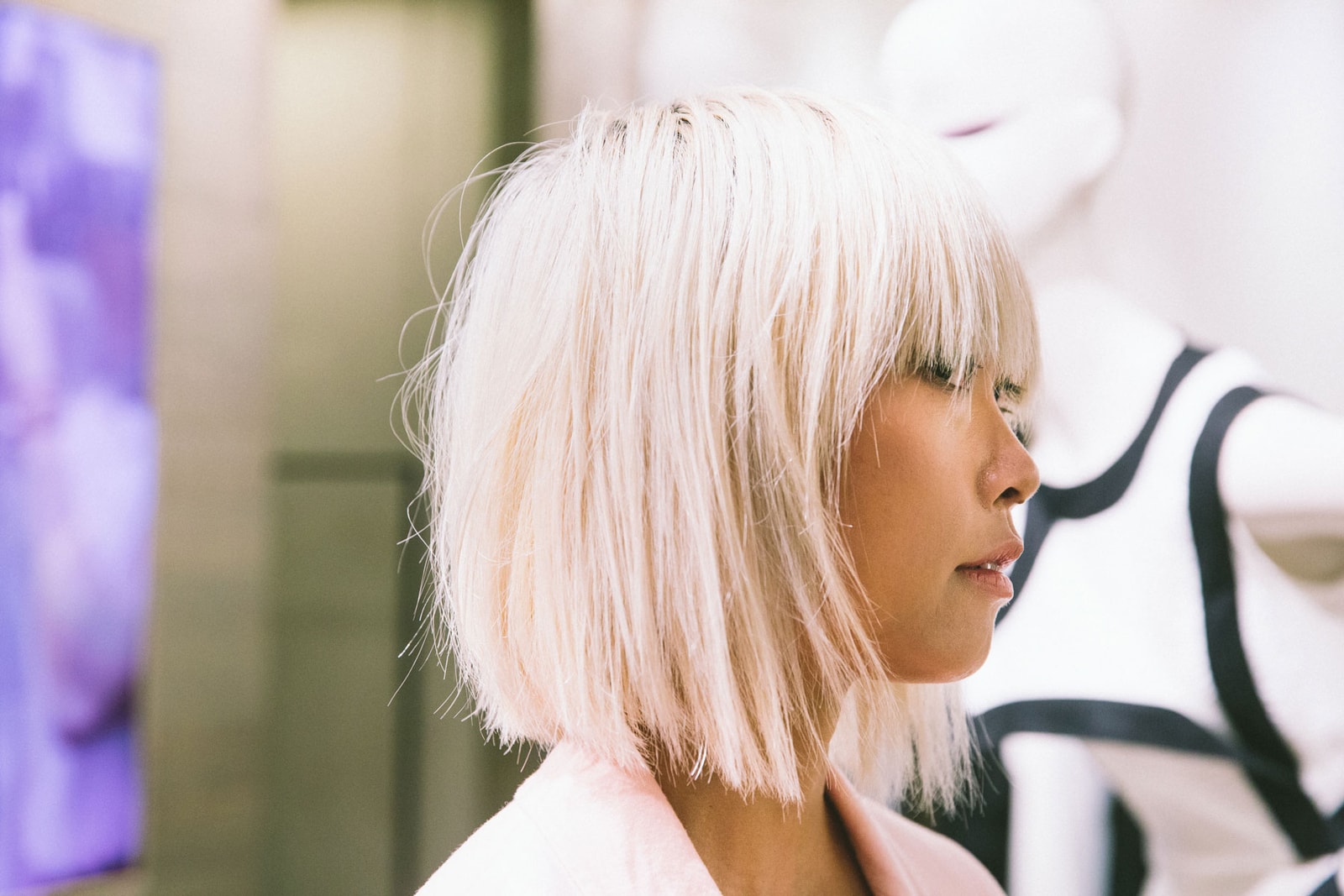 What is the most unexpected piece of clothing or accessory that we will find in your wardrobe?
I actually toss a lot of my clothes — I give away my clothes every two weeks. There's not a lot of stuff because I try to live as simply as possible, as in within one suitcase. I do have a lot of vintage items that I started collecting very early on — when I started my blog, I was really into vintage and I think I will continue collecting those pieces. I have vintage fur coats, beautiful French silk dresses…when the occasion arises I might pull from there. It's just not all black and white, but a lot of it is.
What would you say to someone who's trying to break into the industry?
It really depends on why you want to do it. If someone came up to me now and told me she wants to be a blogger, my first question would be: why? If you want to do it for fame, if you want to do it for notoriety, I would probably give you a route map for that. But for anyone who wants to be successful…I mean, when I first started it may have seemed like a meteoric rise, but it really wasn't as meteoric as it seemed. If you ask anybody, the hardest working people are fashion people — influencers and bloggers. I work 7 days a week. When you have to update Instagram or Snapchat, it's a constant thing. It's really important for any girl or guy who's entering this quasi-industry to really understand why they're doing it and to be prepared for the work. It's just like any other job, you need to work hard. If you want to post outfits, you better have your outfits ready to go and you better shoot the stuff, have content up. At the end of the day, consistency is what will push you along the fastest above everything else.
Photographer

Renee Neoh / Hypebae
Share this article