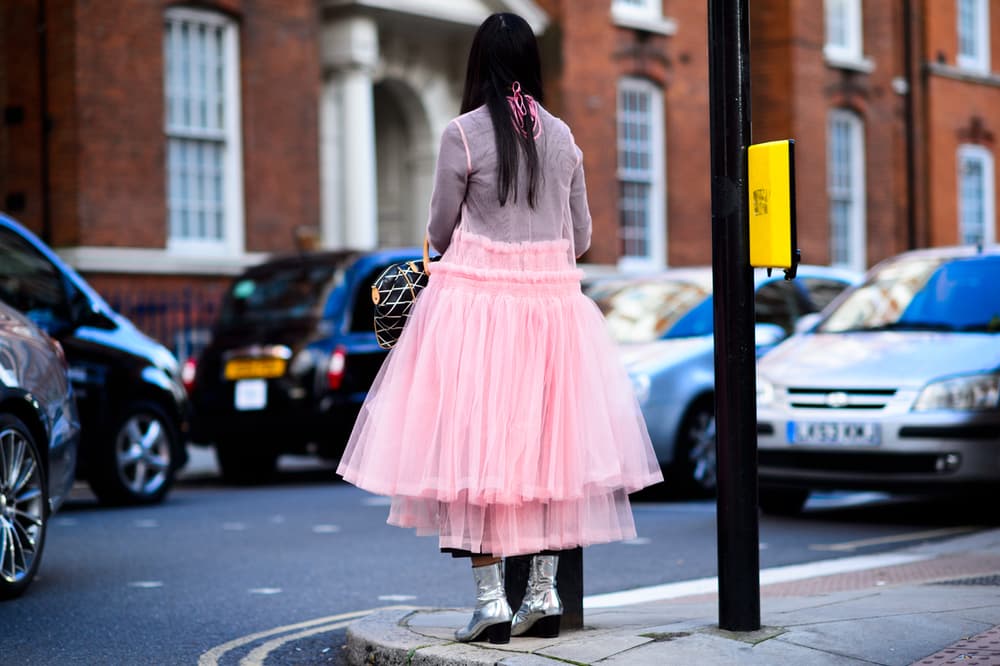 Fashion
Vogue.com Editors Insult Fashion Bloggers: Susie Bubble & Bryanboy Respond
"It seems to be all about turning up, looking ridiculous, posing, twitching in your seat as you check your social media feeds."
Vogue.com Editors Insult Fashion Bloggers: Susie Bubble & Bryanboy Respond
"It seems to be all about turning up, looking ridiculous, posing, twitching in your seat as you check your social media feeds."
Another day another realization Vogue isn't really keeping up with the industry so well. On a recent Milan SS17 recap Vogue.com editors ran a scathing conversation about the "street style mess" that are bloggers. Their main shade line, however, targeted brand placement on said bloggers.
Sally Singer, Vogue Creative Digital Director: "It's a schizophrenic moment, and that just can't be good. (Note to bloggers who change head-to-toe, paid-to-wear outfits every hour: Please stop. Find another business. You are heralding the death of style.)"

Sarah Mower, Vogue.com Chief Critic: "So yes, Sally, the professional blogger bit, with the added aggression of the street photographer swarm who attend them, is horrible, but most of all, pathetic for these girls, when you watch how many times the desperate troll up and down outside shows, in traffic, risking accidents even, in hopes of being snapped."

Nicole Phelps, Director, Vogue Runway: "Which brings me back around to Sally and Sarah's points about the street style mess. It's not just sad for the women who preen for the cameras in borrowed clothes, it's distressing, as well, to watch so many brands participate."

Alessandra Codinha, Vogue.com Fashion News Editor: "Am I allowed to admit that I did a little fist pump when Sally broached the blogger paradox? There's not much I can add here beyond how funny it is that we even still call them "bloggers," as so few of them even do that anymore. Rather than a celebration of any actual style, it seems to be all about turning up, looking ridiculous, posing, twitching in your seat as you check your social media feeds, fleeing, changing, repeating…it's all pretty embarrassing."
Susie Bubble – veteran blogger extraordinaire – threw it right back on Twitter:
"Firstly let's not pretend that editors and stylists are not beholden to brands in one way or another, getting salaries at publications…secondly, bloggers who wear paid-for outfits or borrowed clothes are merely doing the more overt equivalent of that editorial-credit system. It's just that bloggers sadly don't have prestigious titles/publications to hide behind and represent themselves solely."
Are we allowed to admit that we did a little pound at her next comment? "The fashion establishment [doesn't] want their circles enlarged. And for the ivory tower to remain forever that. Towering and impenetrable." The critic is a sentiment Bubble's heard over and over – but now it's laden with hypocrisy aka "Phil Oh's Street Snaps".
"It's schoolyard bullying, plain and simple," said Bryanboy. "I'd have a bounty for my head if I name-checked all the editors who told me they only go to certain shows because they're advertisers."
It's high time the blogger-sphere is welcomed with open arms – if we want to be the "social media generation" then it's time to accept there are players in the game, other than the traditional publication outlet. All sounds like a sour grapes to us because the landscape is changing and some people just can't accept that.
Share this article