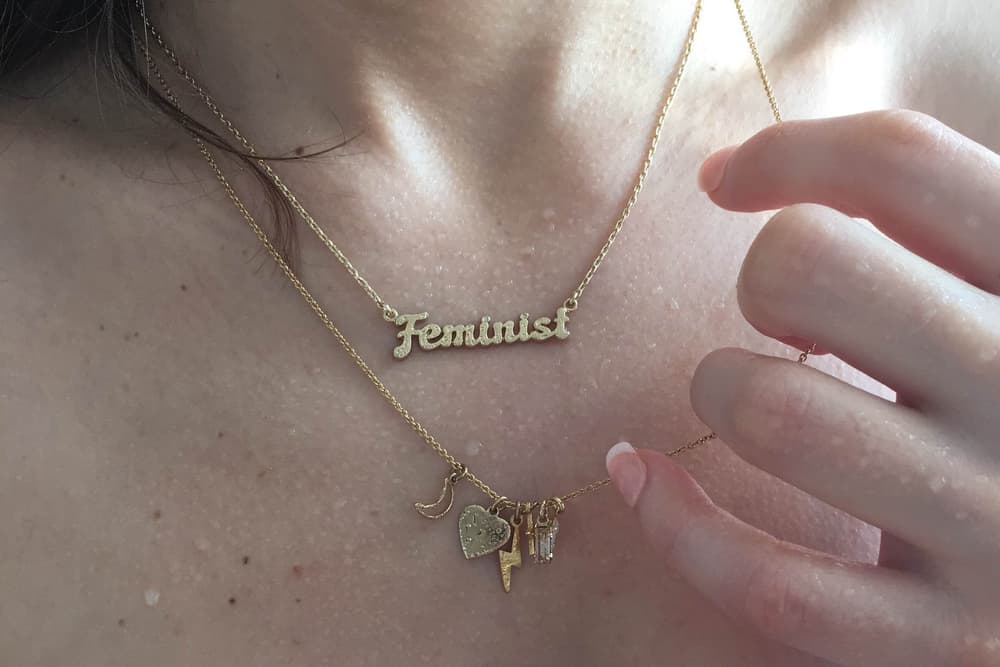 Fashion
Bing Bang NYC's Feminist Necklace Is Golden With Girl Power
This "editor's pick" says it loud and proud.
Bing Bang NYC's Feminist Necklace Is Golden With Girl Power
This "editor's pick" says it loud and proud.
What's in a nameplate? Some may argue that feminism entered pop culture's collective consciousness in no small part thanks to Beyoncé's "Flawless" with the force of an impermeable, long-wearing red lipstick. That's not to say that's a bad thing, as the efforts of Queen Bey, with the help of Chimamanda Ngozi Adichie, contributed to a certain enlightenment of the mainstream. And thus, the feminist became the focus of nearly everything. Whether it was that song that awakened one's inner feminist spirit is perfectly fine. Everyone has to start somewhere, and there's no shame in being as loud and proud as Beyoncé was on that Video Music Awards stage.
By now we should all know what it means to be a feminist, a person who advocates for gender equality and women's issues. And not only am I a feminist, but I'm a feminist with a knack for layering gold chains. Right now I have three: a diamond pendant, choker and a necklace that reads "FUCK OFF." This one will make four a party — a feminist party, that is.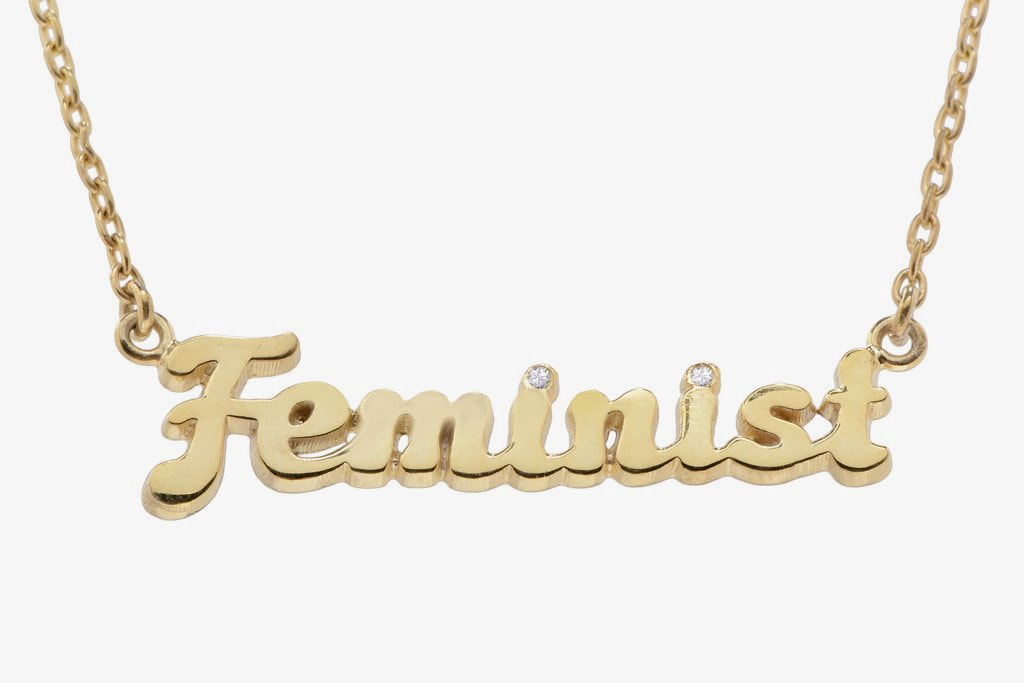 WHAT IS IT: Bing Bang NYC x It's Me and You Feminist Necklace
WHY IT'S WORTH THE HYPE: Jewelry-wise, we're starting to strut away from minimalism the same way Beyoncé does in her "Hold Up" video.  She's equipped with her bat, and we're equipped with accessories on accessories. More is becoming more, lately — so why not make it meaningful? New York City-based Bing Bang teamed up with It's Me and You on a capsule of pieces, including the Feminist nameplate necklace "cuz being a feminist is something to be majorly proud of!!" It's available with or without diamond accents for $125 and $195 USD, respectively, and three different finishes: gold, rose gold and silver.
WHERE YOU CAN FIND IT:  Buy the BB x Me & You Feminist necklace at Bing Bang NYC.