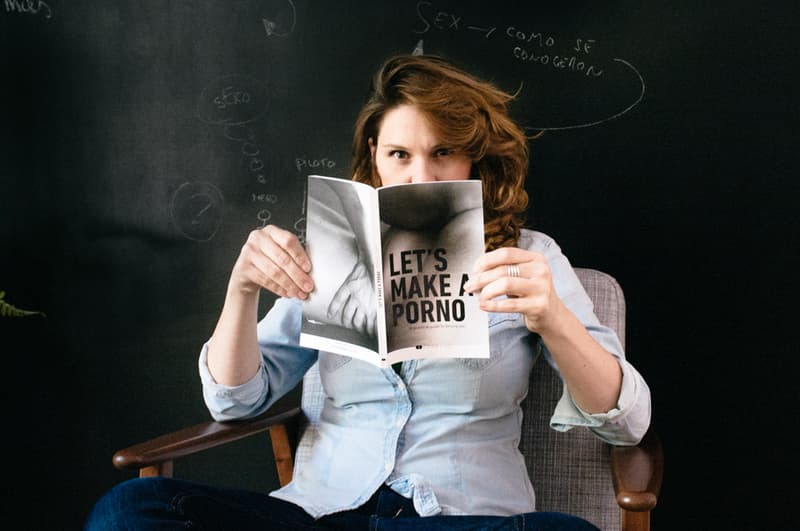 Sex & Dating
Let's Talk About Ethical Sex: Erika Lust Explains Why We All Need Feminist Porn
NSFW: The adult cinema director is on a mission to get more women into porn — in more ways than one.
Let's Talk About Ethical Sex: Erika Lust Explains Why We All Need Feminist Porn
NSFW: The adult cinema director is on a mission to get more women into porn — in more ways than one.
Discussions about porn still remain taboo and as an industry, the mainstream sector has remained mostly the same. It's produced mainly for and by men, often perpetuating unrealistic — and sometimes unsafe — standards about sex at the expense of women and their sexuality. But Erika Lust is on a hardcore mission to get women into porn — in more ways than one.
Since 2004, the adult cinema director has been a purveyor of feminist porn to remove the feelings of guilt and shame often associated with watching it. That year marked the release of her first indie short film, The Good Girl, which was released online free and received loads — more than two million — of views and downloads within months. It challenged the way the industry has approached filmmaking from every position and maintained that within porn, "the sex can stay dirty but the values have to be clean." How? Erika explains all below.
1 of 2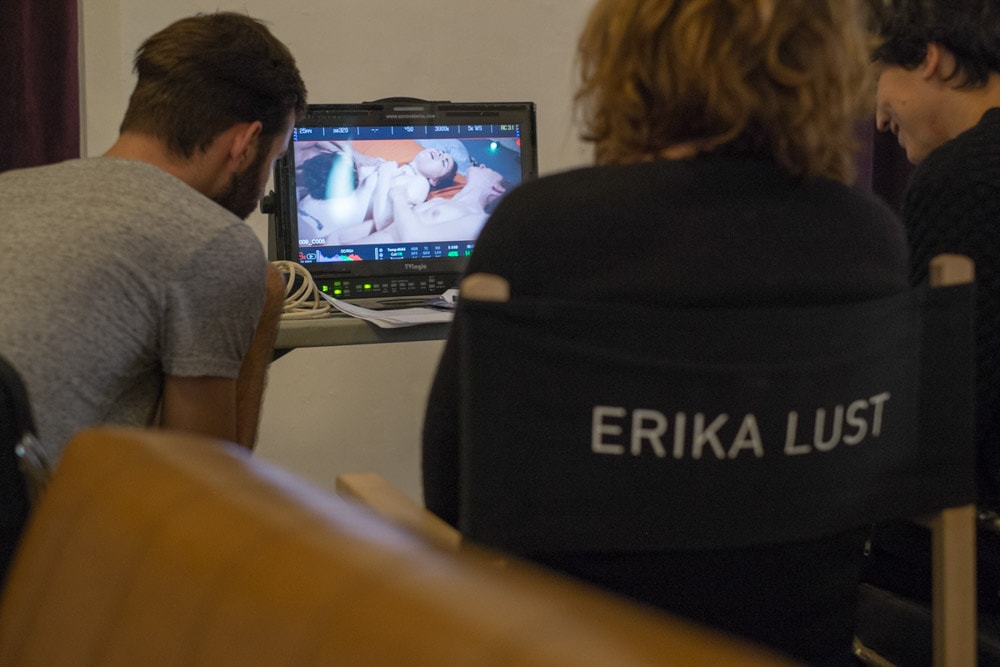 2 of 2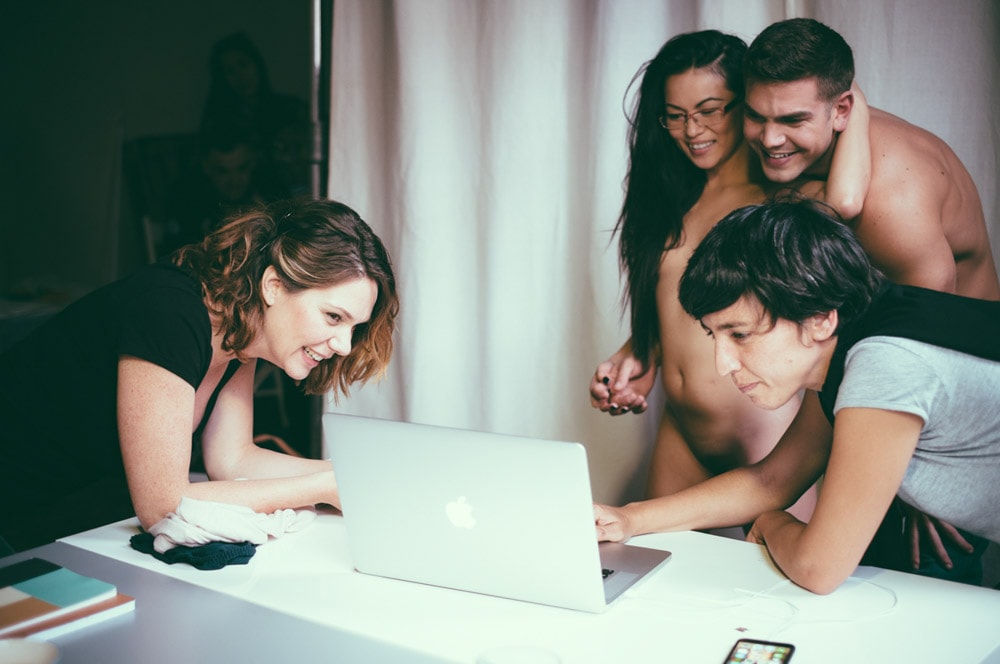 First things first: Why did you decide to go into porn?
I was exposed to porn at a young age when I was at a sleepover party with my friends. My first reaction was disappointment. Later on, when I was dating my boyfriend in college he suggested to watch a porno together and I decided to give it another try. However the same woman with watermelon breasts was still giving a blowjob to a police officer to get rid of a fine. Nothing had changed in six years.
I studied Political Science and Gender studies at University of Lund in Sweden. I read Hard Core: Power, Pleasure, and the "Frenzy of the Visible" by Linda Williams. I definitely had my lightbulb moment when I read it! Linda William's book changed my view on many things. It was the first book to look at pornography as a genre with a history, as a specific cinematic trend and as a part of contemporary discourse on sexuality. Beside being such a theoretical work from an academic perspective it made me realize porn was not "only porn." I realized that mainstream porn is not something that really reflects any truths about sex – but it makes a statement, an idea, it expresses ideologies and values, and also opinions about sex and gender. As it states, "Pornography as a genre wants to be about sex. On close inspection, however, it always proves to be more about gender."
So the more I learned about the discourse of pornography, the more I wanted to try to create something totally different in the genre — an alternative to the degrading mainstream porn gaze — according to my taste, something that would express my ideas and my values. Something that I would like myself and that I thought other women and men looking for something more fresh, sensual and ethical would also like.
After I graduated, I started to take film courses while I was working in Barcelona since I had always been a cinema passionate. I took some random jobs in advertising production companies until I decided to take a step and I directed my first film in 2005, The Good Girl. That was the beginning.
Feminist porn is all about equality.
What exactly is feminist porn?
To answer the question we need to define the vast majority of mainstream porn first.
Mainstream porn shows sex as a thing that men do to women, or that women do for men, which means misogynistic porn that objectifies women and places unrealistic expectations on both sexes. The industry of pornography is dominated by a certain type of male gaze with the same view on sex: white middle-aged chauvinist men obsessed with tits and ass, who are only able to release repetitive sex scenes because they have a very small sexual intelligence. The focus is on men's pleasure and women are being used to satisfy others, but not themselves. Even if it seems there are many categories with all those tags and labels that caters to every whim and fetish imaginable, in the end it is all the same, just body parts served up in the same way.
Feminist porn — also known as ethical porn and alternative/indie adult cinema — has no similarity to mainstream porn whatsoever. It is all about equality.
It sends out a positive message about sexuality and the huge range of different sexualities out there showing sex as fun and full of passion. In my case they reflect my views on sex as a healthy and a natural part of life that we should celebrate. I show women and men as sexual collaborators representing female sexuality and desires taking into account the female perspective and female pleasure. And while doing this I try to make them as aesthetically beautiful and captivating as I can. Oh — and the performers have real pleasure, not loud faked orgasms!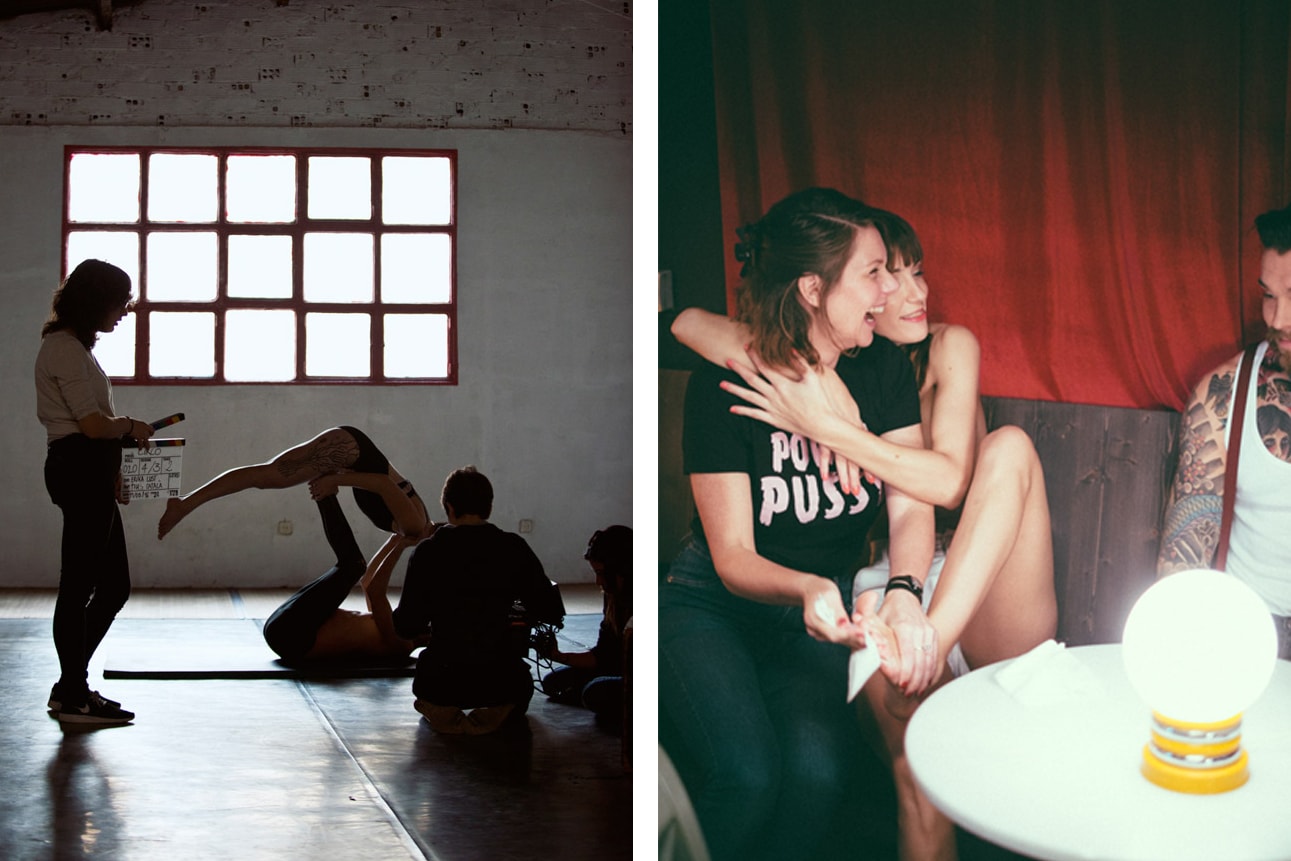 There's this idea that women in the porn industry are treated poorly. Based on your own experience, what's the reality here?
I think there is a lot of blurred information here. Regarding representation on screen, most women are treated as sex objects, objects of desire. Ready to have sex whenever a man wants, their sexual plaything, and a passive object. With no thought to their own sexual agency. They are all put up against each other with the same values: you have to look a certain way, act a certain way… The results are repetitive films perpetuating bad values, violence and chauvinism.
Then there is the way they are treated as performers by directors, agents, by the industry in general behind the scenes. I have to say I am not part of the mainstream industry, I have my own ethical porn company where the production process is ethical. It is one of the main ideas of my philosophy for a new cinema. So I have not directly experienced or seen anything. However, there are cases where performers have been abused or treated poorly of course. I think Paige Jennings explains part of the problem with the mainstream porn industry very clearly on this video on her Youtube channel.
Ethical adult cinema, it's about treating everyone involved like human beings, being attentive to their needs, requests and emotions.
On a superficial level, it seems like porn can't also be ethical and have values. So what measures are you practicing to ensure that it does?
My philosophy for a new adult cinema is based on four main ideas: women's pleasure matters, adult cinema can have cinematic values, we need more body types, different ages and diverse races and the production process has to be ethical.
Ethical adult cinema, it's about treating everyone involved like human beings, being attentive to their needs, requests and emotions, compensating them fairly and providing a good working environment with good working conditions. When the production process is ethical, the viewer can tell who is making the film and who is behind the camera. Their faces, their names — they know the performers were paid properly for their work, that they are not underaged and that the film has been created out of pleasure and consent. If the crew and the people behind adult cinema are hiding, and are not proud of their work, then most likely they aren't working ethically, or treating their performers well.
My work is also ethical about what signals I am sending out with my stories. I make consent come through, not showing irresponsible scenes or anything to do with coercion, etc.
I emphasize that female pleasure maters. Not because male pleasure doesn't matter, it does too. It's because we've been watching for decades a type of porn that completely ignores women sexuality. I try my best to emphasize diversity showcasing different types of bodies, sexualities, ethnicities, genders, and sexual activities. I show people that are relatable having sexy times, without being fetishized. And I create films that are artistic and realistic, stimulating and relatable, that help changing gender perceptions, and that positively mirror female sexuality.
1 of 3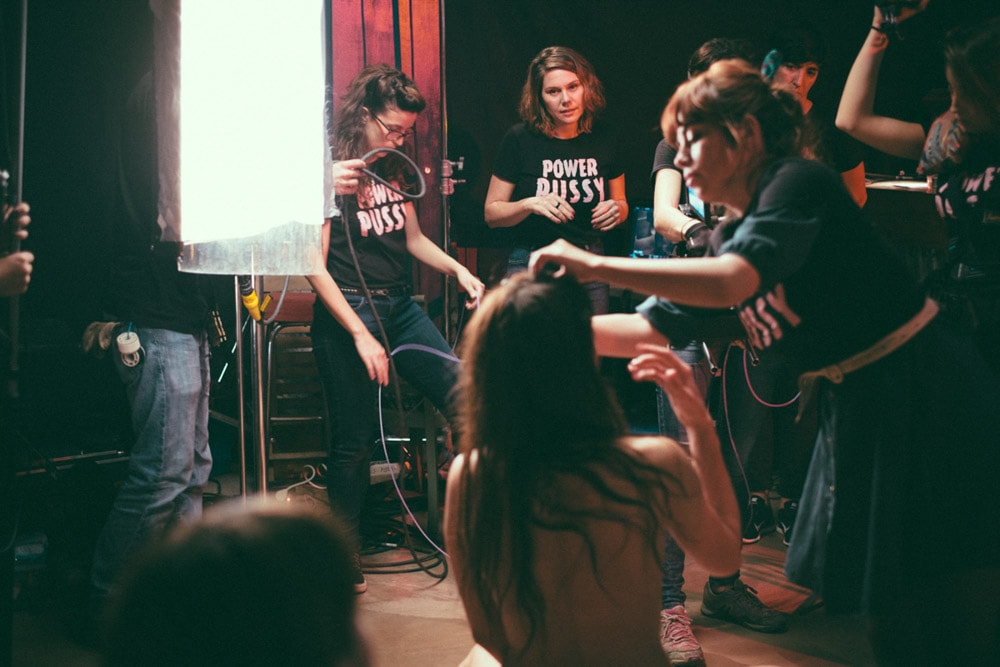 2 of 3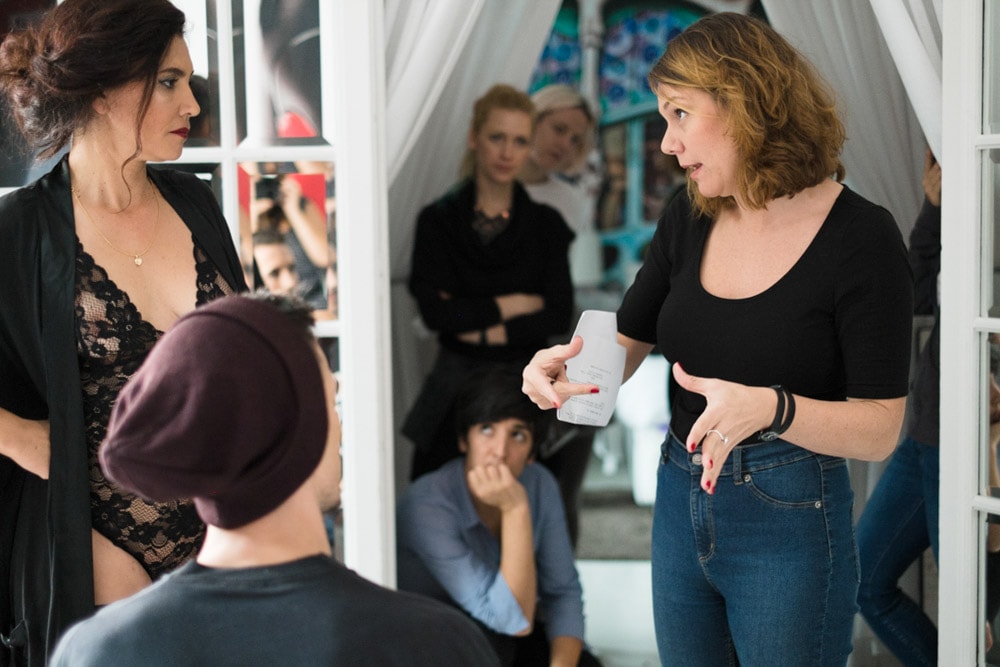 3 of 3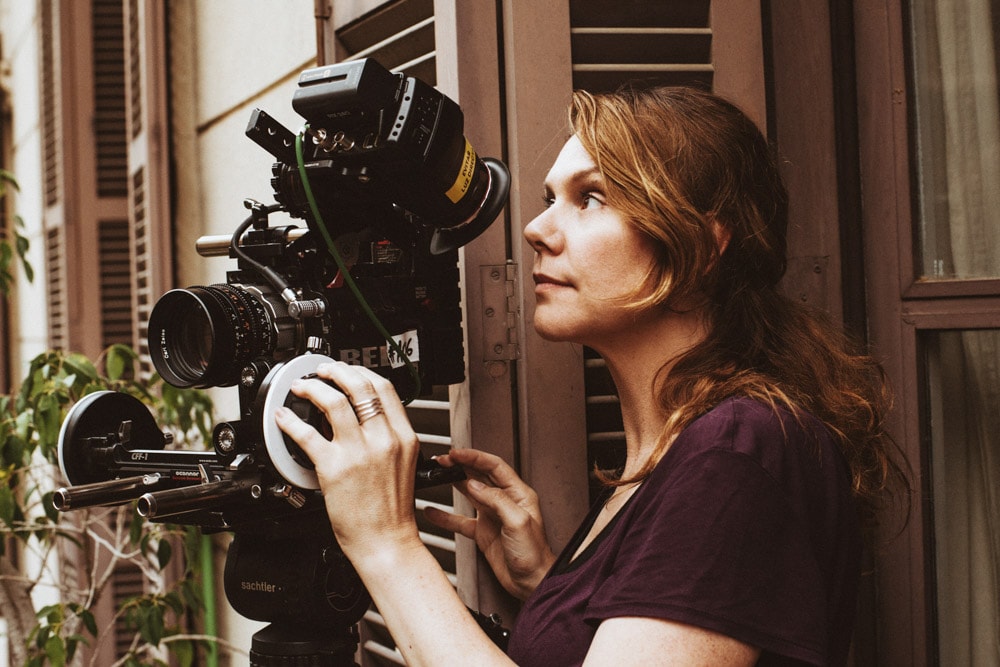 Porn is often seen as something for the male gaze. How do you think it's empowering for women, and how are you working to change that outlook?
The influence pornography has on society, specifically on our views on sex, sexuality, consent and gender roles is huge, and right now, that influence solely comes from men. The regurgitated misogynistic and sexist values of mainstream porn consistently shows sex as a thing that men do to women, or that women do for men. Simple as that. Right now these views are dictated by one group of people: a specific demographic of white, heterosexual men, who are comfortable in dishing out the same, repetitive films every day. Women are only portrayed as pleasure-objects without any sexual agency, creating an environment where women's sexuality exists solely for the benefit of men.
Expressing our own sexuality is our right and it's a natural part of life, that up until now, has been denied for women in adult films. We need our bodies back. We need our sexuality back and I guess we can't rely on the mainstream producers so as women we need to take action and make a change. That is why I am doing this open call for female filmmakers. We need women in leading roles as directors, producers and scriptwriters, we need to make explicit films that are sex-positive, so young people and the coming generations can see sex in a light that is realistic and pleasurable. Where equality and consent are put into every part of a film's production. Where women tell their own story and where men aren't constantly being told that being a man or masculine consists of what they are shown in mainstream porn. The female gaze is necessary for an equal society — for the benefit of all genders and sexualities.
The reality is media is a source of education for better or worse — education in figuring out our own identities, and in the case of porn, education in sex. How do you hope your work affects those who watch it?
I think pornography and erotica can affect us on so many levels — from understanding ourselves better and having better sex, to feeling empowered in our bodies and our lives. Through discovering things we didn't know we liked we can open our minds a little more. Body positivity and sex positivity are really important parts of understanding ourselves better as humans and sexual beings, and the more we understand ourselves and each other the more fun, tolerant and explorative life can be.
I definitely think that apart from being fun and healthy to watch, explicit films can be used as a tool for sexual liberation and education. I want people to feel positive after they've seen my films, and I get great feedback from people who say that's exactly how they feel. For many viewers, it helps them celebrate their sexuality and encourages them to be empowered by sex in a variety of ways, to get rid of taboos. We have unfair representations across all media channels so I'm doing my best to create erotic films where men and women are represented as human beings, with their own ideas, thoughts and desires, and whose humanity is not compromised by their sexuality in any way.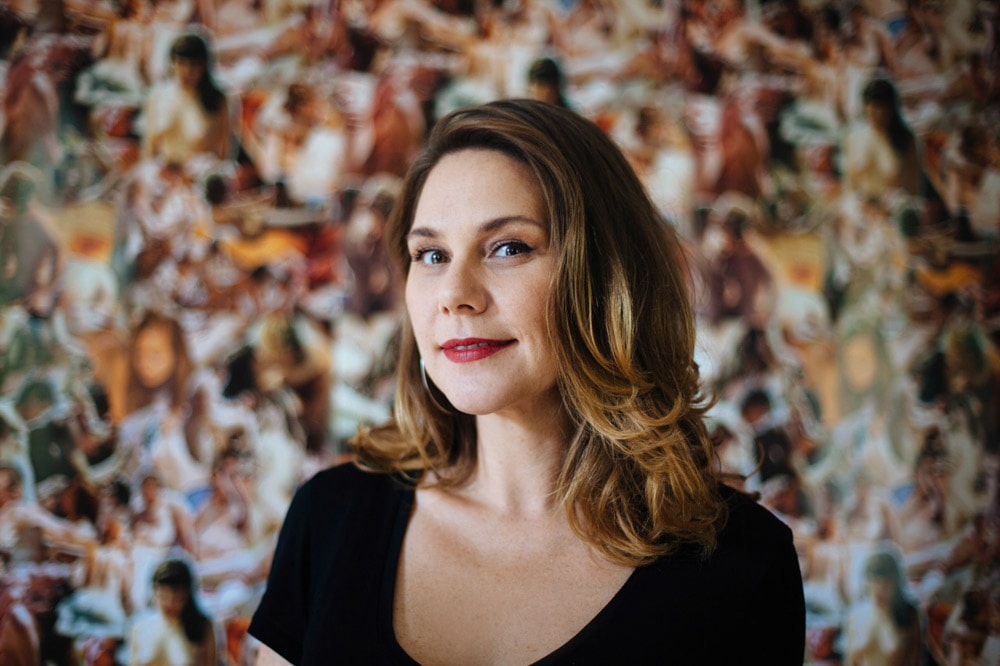 Social media is a major platform for creatives of all type to expand their reach. What's your opinion on this practice of censorship when it comes to nudity? Do you think it affects accessibility to what you do?
Sexual objectification, censorship and criminalization of the female body in mass media and social networks are a constant in a woman's life. It is all part of a misogynist culture that we live on a daily basis. Part of a system that is constantly defining ideals of beauty and marginalizing anything that does not go along with it. Fat-shaming, slut-shaming, online and street harassment are only examples. Media presents an "ideal" image of femininity, a view of "perfection" that does not exist. It is unreachable because these concepts do literally not exist. However we have become so used to this reality, that we become online censors of what we don't like. I have experienced censorship on my Instagram because some film stills "suggested" a sex encounter. They merely suggested.
Funnily enough, when a woman takes ownership, takes decisions over her own body and expresses herself the way she wants, she is censored. Let's say she wants to pose naked in a picture. Why are her nipples offensive? Look at Facebook and its "community standards" — why is a female nipple more offensive than a male one? What "community" is deciding this?
Feminism pushes men and women to think more deeply about sexual objectification and exploitation and to fight for freedom, equality and individual expression.
This year I uploaded a completely SFW edit of XConfessions film "Do You Find My Feet Suckable?" on my Youtube channel. I took out all the nudity and explicit details, leaving it with just the storyline. It got around 200,000 views in days. It was banned for "violating community guidelines" — even though it didn't. In other words, I was censored. There was no nudity, no sex, nothing. Then I watch videos around Youtube like Kanye West's music video "Fade," which I particularly like by the way, but you can see the dancer's butt all the time as well as a suggested sexual encounter in the shower. It makes no sense! It's absurd.
This is one of the reasons why feminism is so necessary. Feminism pushes men and women to think more deeply about sexual objectification and exploitation and to fight for freedom, equality and individual expression.
Share this article