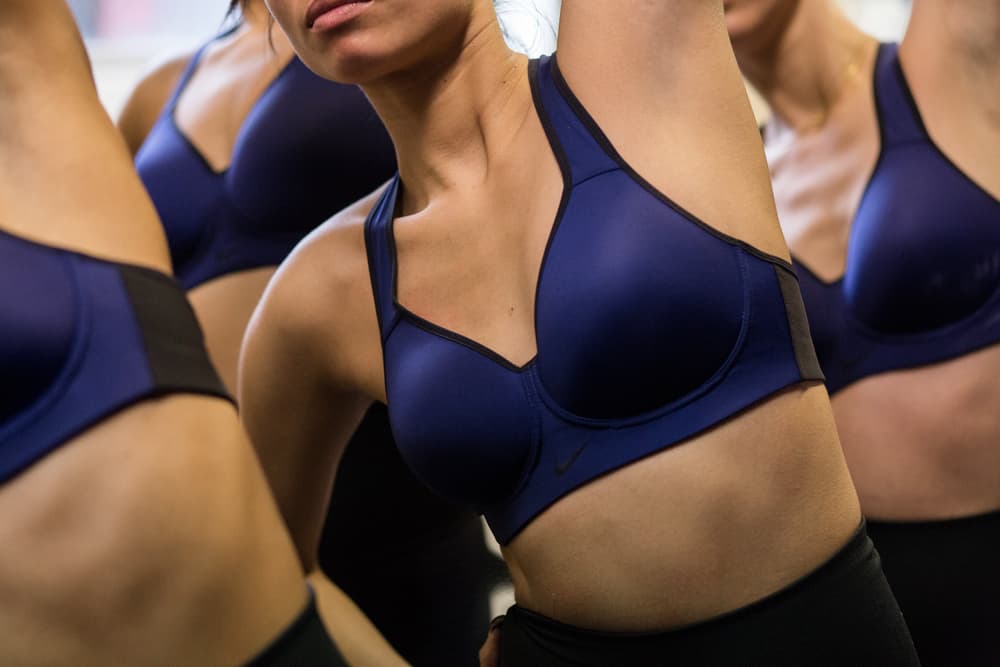 Health
Finding Your Perfect Fit: What I Learned Over a Week With NikeWomen
It was an exploration of competition, sport, belonging and support. Oh and bras – lots of them.
Finding Your Perfect Fit: What I Learned Over a Week With NikeWomen
It was an exploration of competition, sport, belonging and support. Oh and bras – lots of them.
Like many of us, I started my new year broke from the holidays, feeling like I indulged in too much Christmas cooking and baking, and resolving to be the best me I could be for 2017. So naturally, when I had the opportunity to partake in a NikeWomen workout series aimed at helping to kickstart new year's fitness goals, I jumped at the chance. As a DJ, finding time for fitness is one of the greatest challenges I face: An irregular schedule, lots of late nights and lots of (free) booze is basically a recipe for disaster when it comes to fitness, so I knew I could bring an interesting perspective to the experiment. There was another interesting element to this though: my training partners would also be DJs, currently grinding it out and trying to find their place in this highly competitive industry; all the while balancing friends, family, fitness and other obligations.
We all know there is huge competition among women in any industry. The patriarchal structure of society has made it so: increased scrutiny and scarcity of leadership positions for women across many fields has led them to be fiercely protective of their own interests and opportunities (and rightfully so) and in turn be very competitive with other women who seek those similar opportunities. I never experienced this as much as I have since starting to pursue DJing as more of a career play and not just a hobby. I noticed people always seemed to want to create distinction between the men and women DJs, and seemed to especially like pitting women against each other, through good old-fashioned mean-spirited comparisons or even through initiatives meant to be celebratory or empowering such as all-female events and lineups. I know I've personally shied away from participating in such events, which makes me sad to admit because of course I want to be able to celebrate strong women and all of our wonderful creative energies and accomplishments, but I don't want to subscribe to any pressure to compete with others. "We've been conditioned to believe that there is limited seating for women at the table of opportunities," says Dre Ngozi, a holistic health practitioner and musician who was also part of our training crew. "We're cheered to act like crabs in a bucket, clawing our way up and out of our oppression." Needless to say, a group of us meeting at the most level playing field possible—the gym—felt like a great opportunity to shed any of those pressures, however real or imagined they might be, and just support each other through a fun and challenging experience instead.
Increased scrutiny and scarcity of leadership positions for women across many fields has led them to be fiercely protective of their own interests and opportunities and in turn be very competitive with other women.
While Nike's female-focused initiatives have ramped up in recent years, the feminine energy has always been at the forefront of Nike's ethos; the company is named after the Greek goddess of victory, after all. Just last year the company named Serena Williams the greatest athlete ever, but only in the last few decades have women been welcomed in certain sporting arenas: let's not forget the insane fact that up until the 1980s the longest distance a woman could run in the Olympics was 1,500 metres, because of the long-held belief that running any further might damage the womb and impact a woman's ability to reproduce, because you know, that's the most important role a woman has in the world. When Joan Benoit Samuelson smashed that ridiculous glass ceiling by winning the first ever women's Olympic marathon, she did so wearing her very own Nike trainer and thus began the brand's rich history of female advocacy, from those memorable mid 1990s "If You Let Me Play" ads and the later #BetterForIt campaigns. In more recent years, the Swoosh has started focusing on everyday women, and challenging them to be empowered through sports and fitness.
1 of 4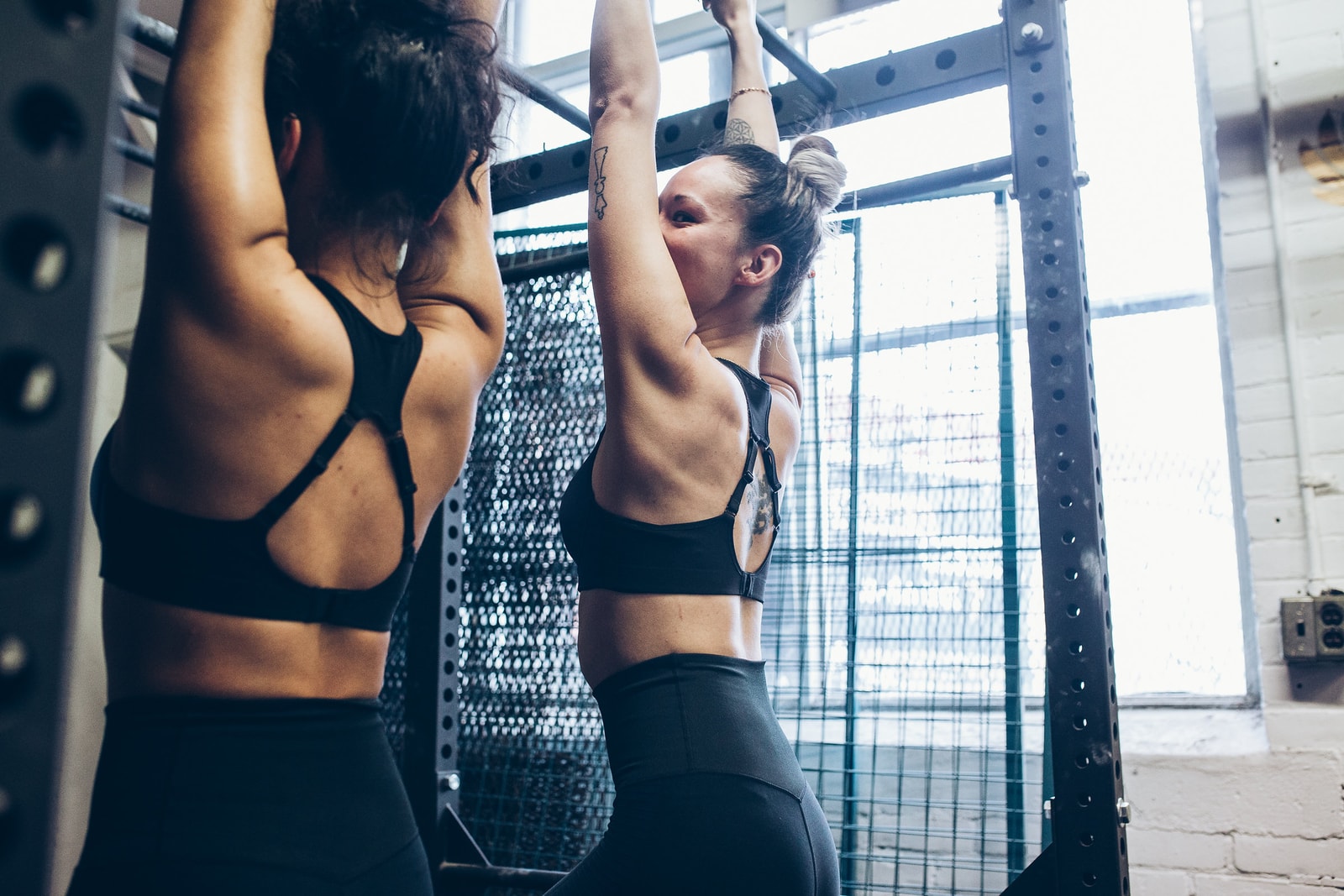 2 of 4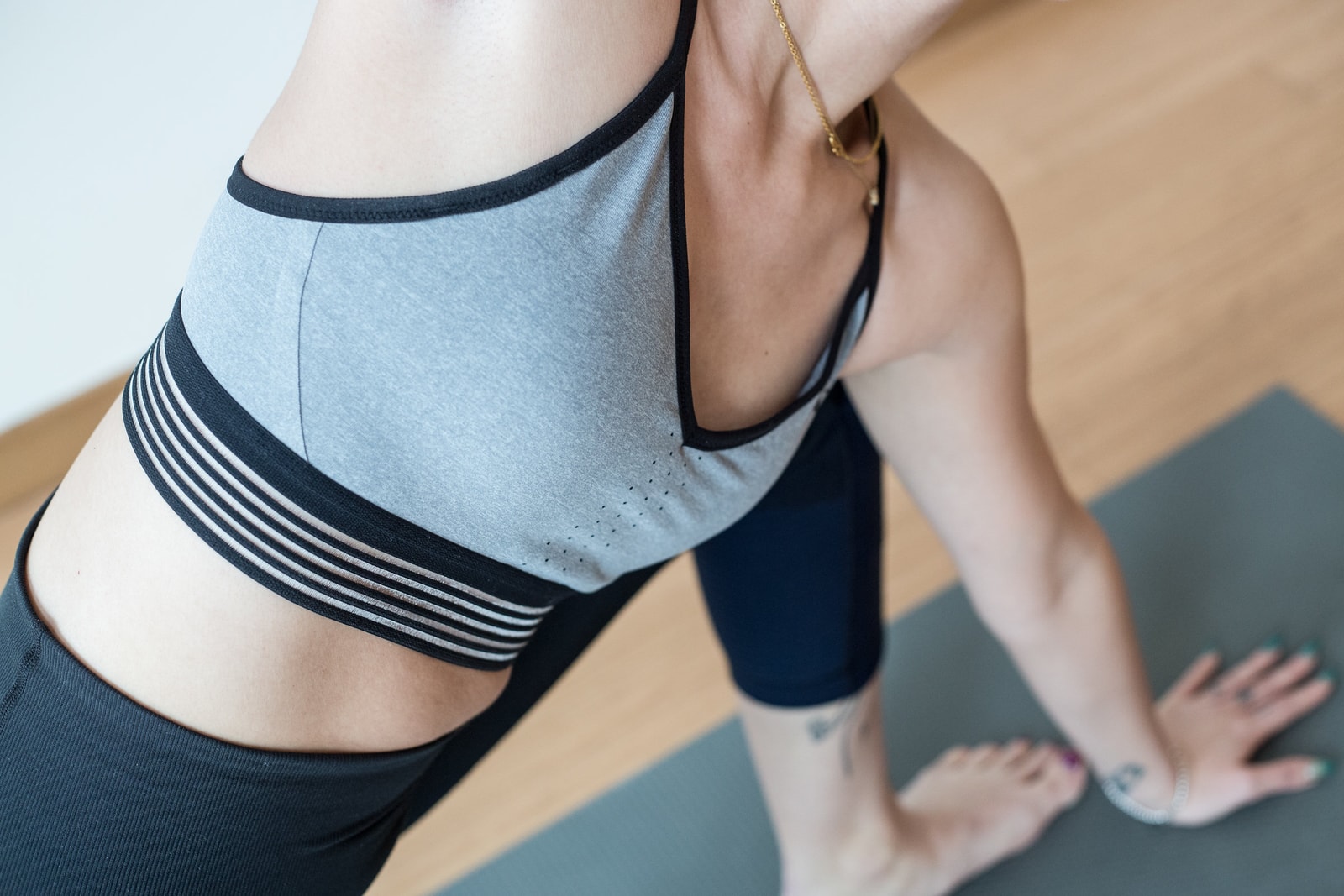 3 of 4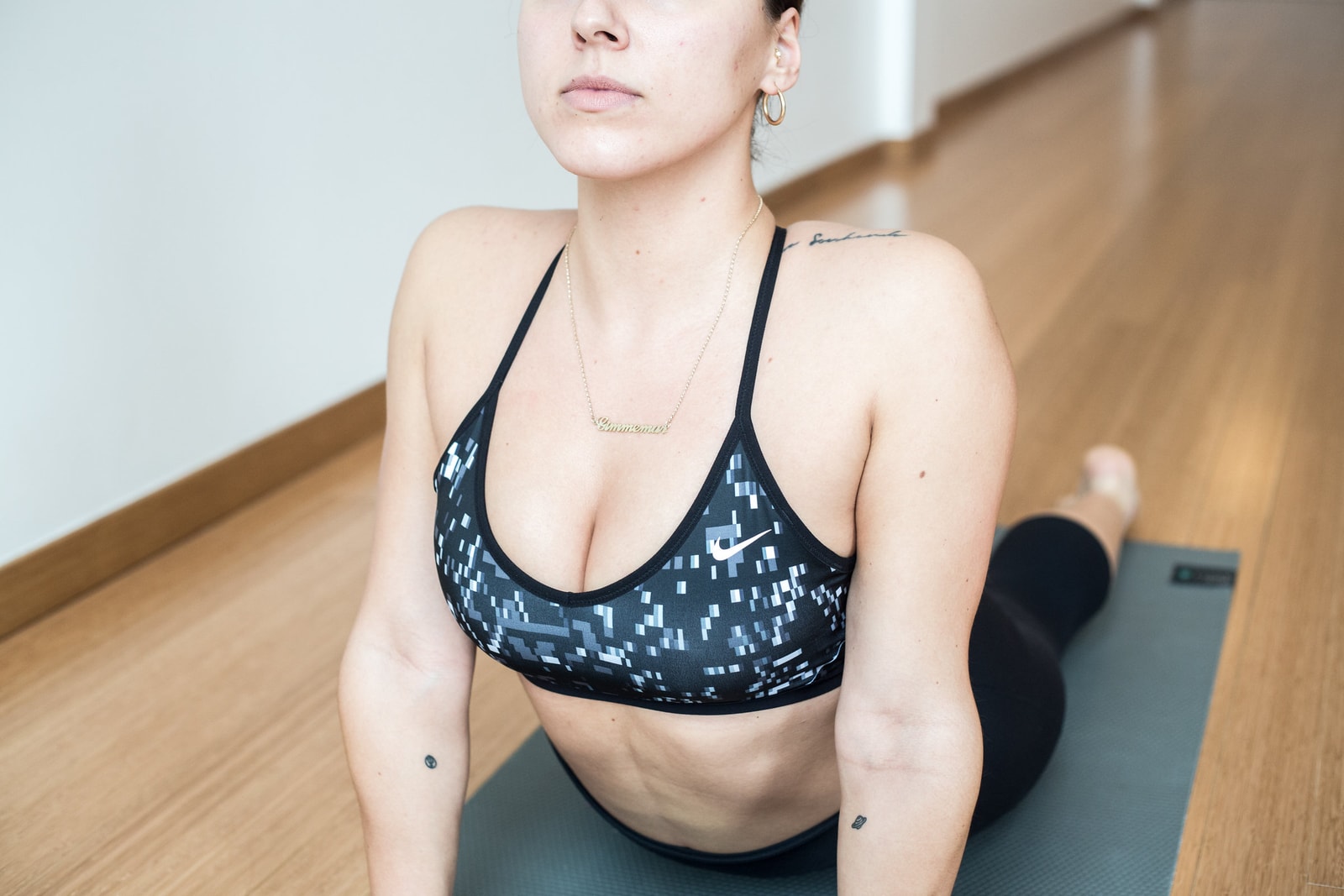 4 of 4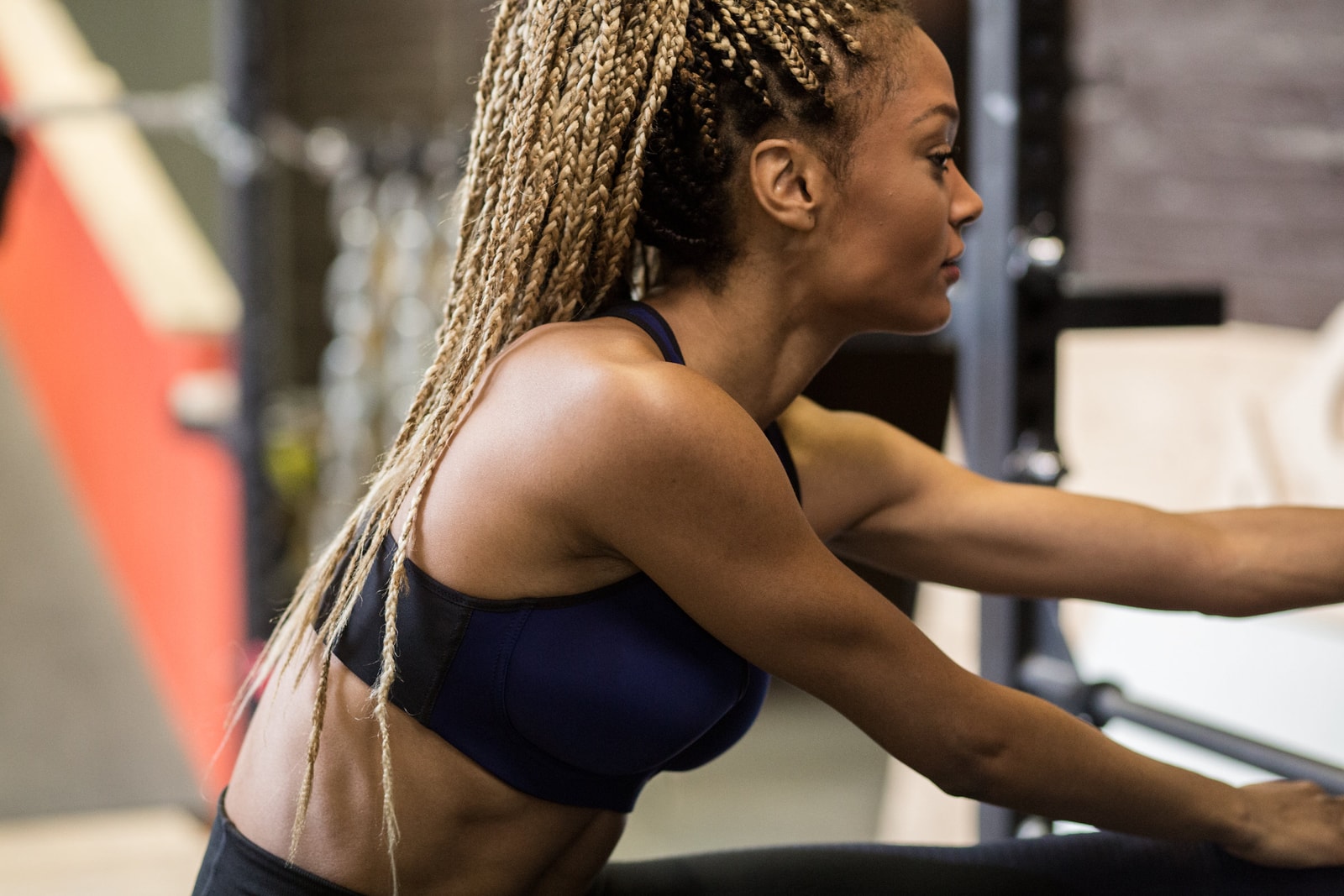 And that's exactly why myself and my counterparts found ourselves suiting up for our first workout session in Toronto a few weeks back: A group of everyday women, from different backgrounds and upbringings and with different dreams and motivations—our crew included aspiring singers, artists, a pharmacist and a mother—but all connected by this unique, and sometimes downright odd, career that for some of us is a full-time hustle, and others just one element of a pursuit of something greater. "Female DJs are almost more in demand than men right now," says Martina, who is both a DJ and singer/songwriter known as Gimmemar. "This gives us a new platform—which is great—but naturally competition will always be pushing us to the next level of greatness. There's a fine line between healthy and negative competitive energy though!" There is another commonality as well, though: Nike co-founder, Bill Bowerman famously said, "If you have a body, you are an athlete;" regardless of our athletic aptitude, we are all athletes.
Out of our group of six, only a couple said they try to work out "regularly;" most of the others agreed that it had been a while since they'd broke a sweat (me included). "Late nights DJing often mean late starts," admits Dre, "so there goes that early morning jog that I tried to tell myself the day before that I was actually going to do." Many of us agree that there's a struggle between doing what we know is good for our body and what the lifestyle sometimes promotes: "I try to workout at least three times per week because it's important to me to look and feel sexy, heathy and confident," says Martina, "but late nights can affect a following day's workout for sure – especially mixed with over-consuming alcohol and late night junk food. I find myself battling the two lifestyles often."
The idea of having your own perfect fit but still being part of a larger family or collection reminded me of us, in a way: every athlete, every woman, has their story.
Our workout series saw us attend three separate sessions—a cardio blast session at Pursuit OCR, a yoga class at YYoga and a spin class at Ride Cycle Club—while trying out some of Nike's spring training essentials including their extensive bra options, Zonal tights and Metcon footwear. With each workout I was surprised that I didn't feel the same pressure to compete that I'd come to associate with being grouped with other women. Instead I felt something different and new: a camaraderie growing between us, along with the accountability to one another that makes group workouts so effective. I pushed myself a little harder knowing that the others were not only watching, but pushing themselves as well.
We ended the week at the NikeWomen Bra Haus pop up shop inside the Hudson's Bay in downtown Toronto. The space is dedicated to celebrating all female athletes, regardless of their level of fitness, and is centred around the extensive spring bra collection which promises a fit for everyone, no matter which shape, colour or sport you prefer. I couldn't help but think the the idea of having your own perfect fit but still being part of a larger family or collection reminded me of us, in a way: every athlete, every woman, has their story, and this week that we spent together had been about sharing—as well as adding to—our own. We were all searching for our perfect fit—our place—but we'd found one here, even if it was temporary. As I looked around the space and at my counterparts taking polaroids and getting their sports bras customized with their choice of positive affirmations ("I Know I'm Killing It" and "I Came To Win" were crowd favorites), I felt a sense of accomplishment, and not just just about the physical limits that I'd pushed my body to. I truly couldn't remember the last time I'd been in such a setting—with a group of women, a group of friends, sipping on lemonade (not vodka) and just celebrating each other and ourselves, for all that made us different, for all that made us unique, and for all the ways we could relate to each other as well.
1 of 7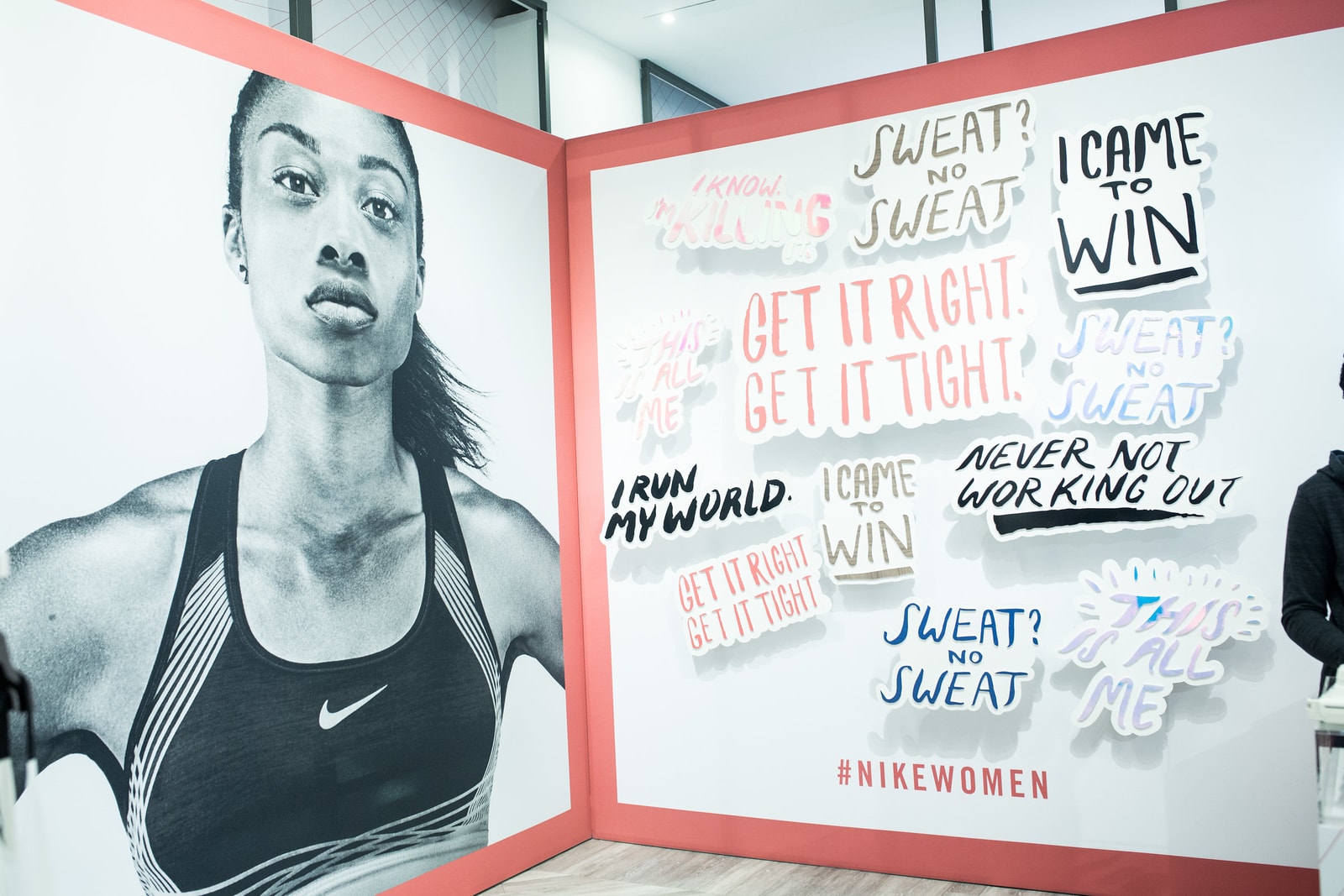 2 of 7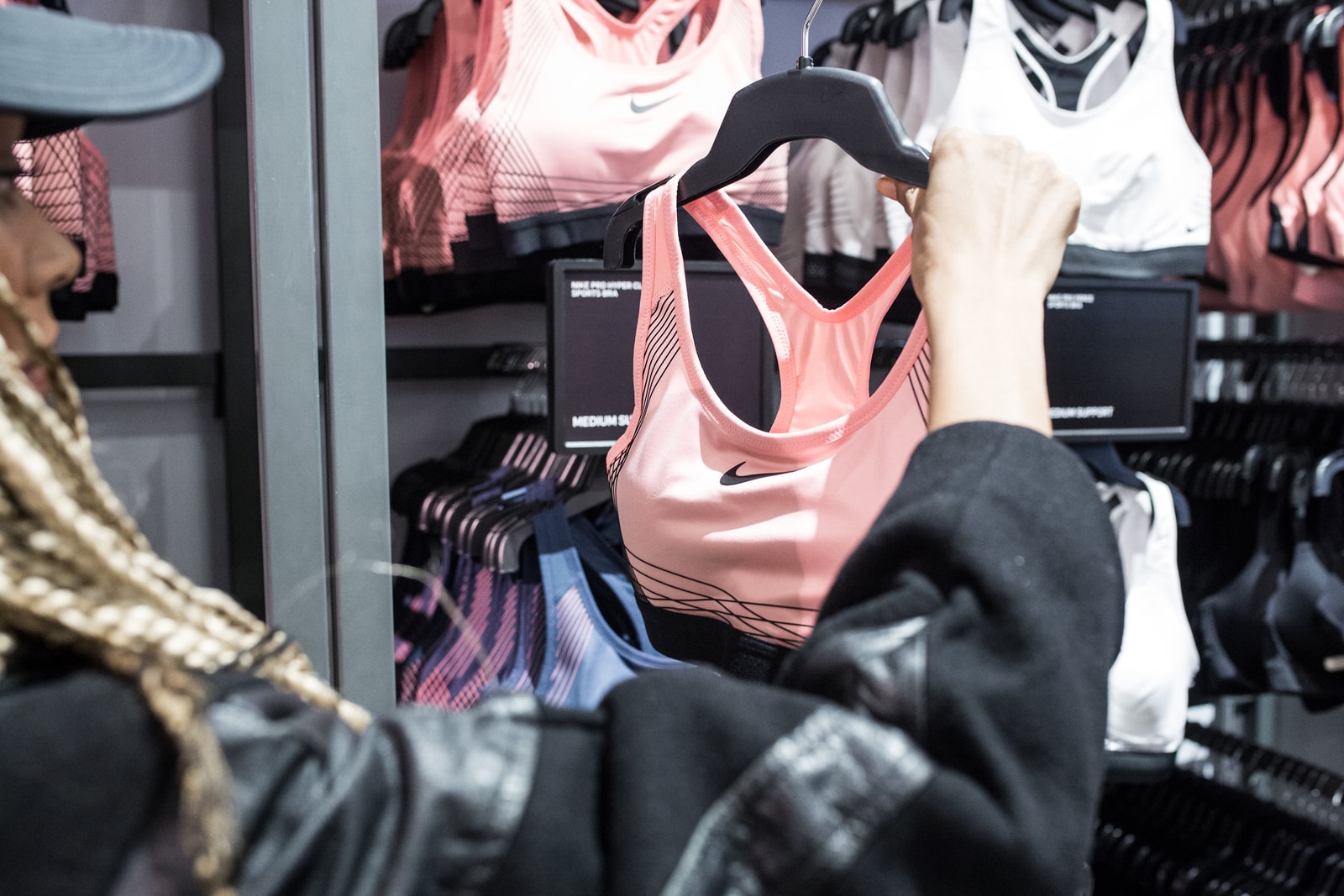 3 of 7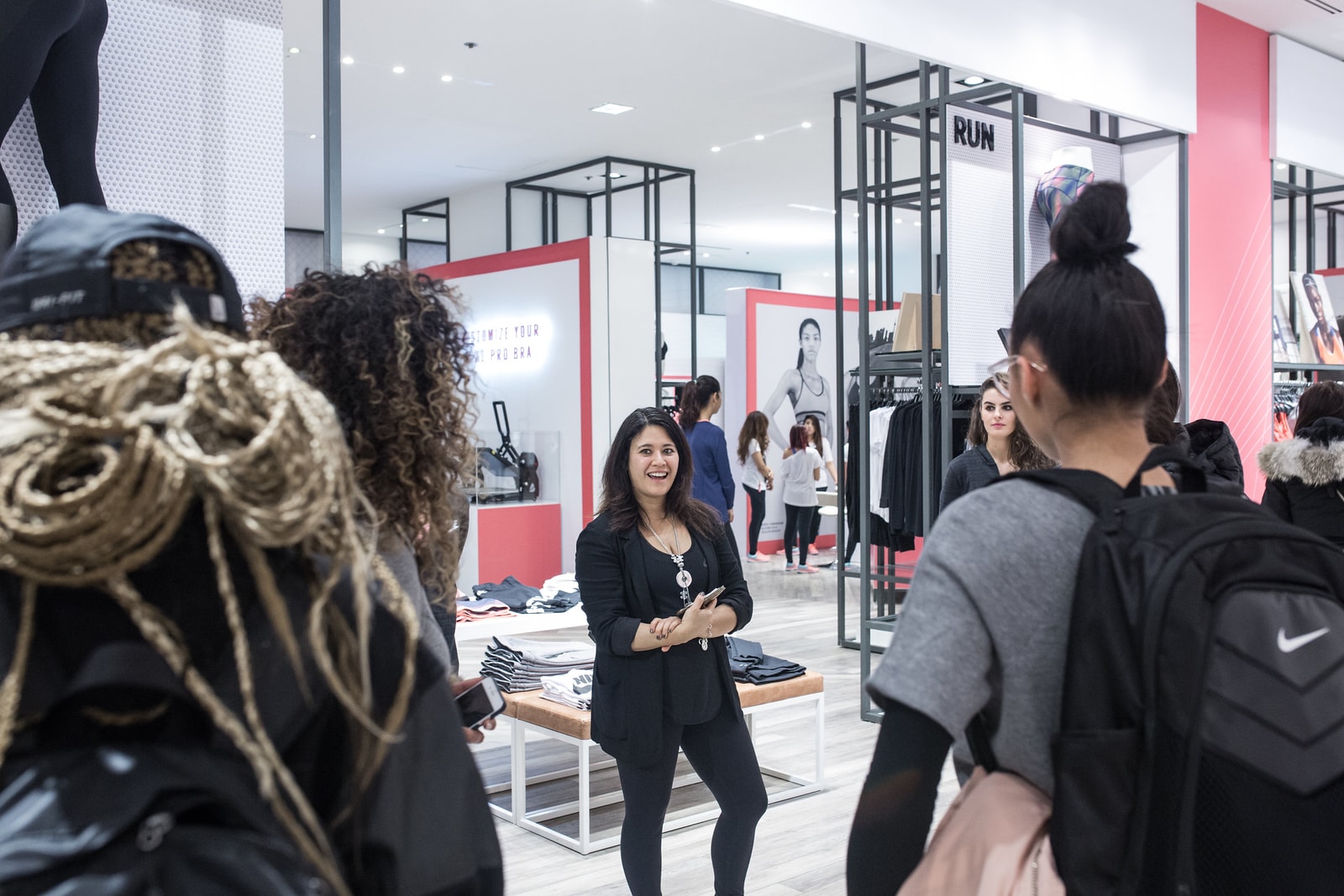 4 of 7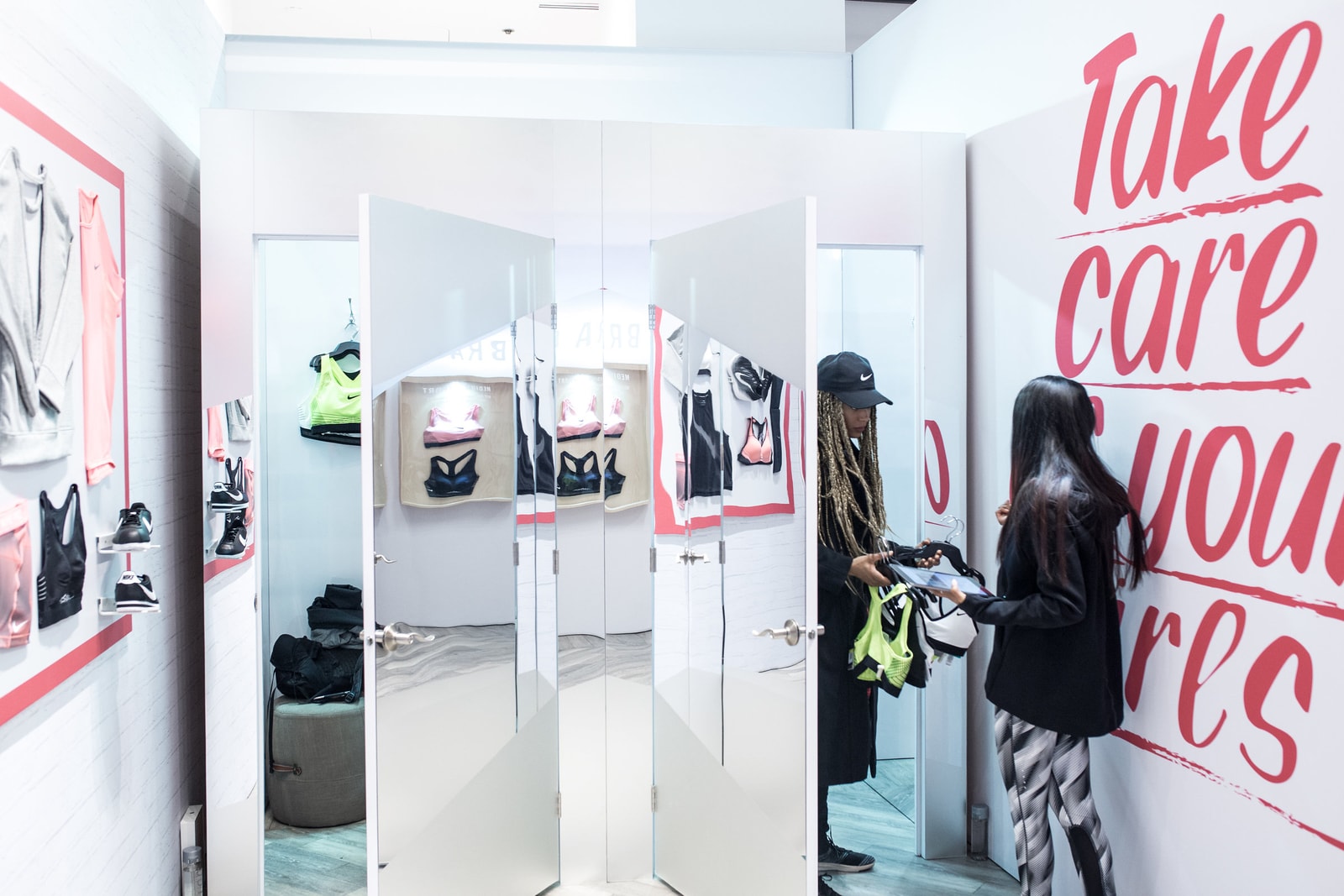 5 of 7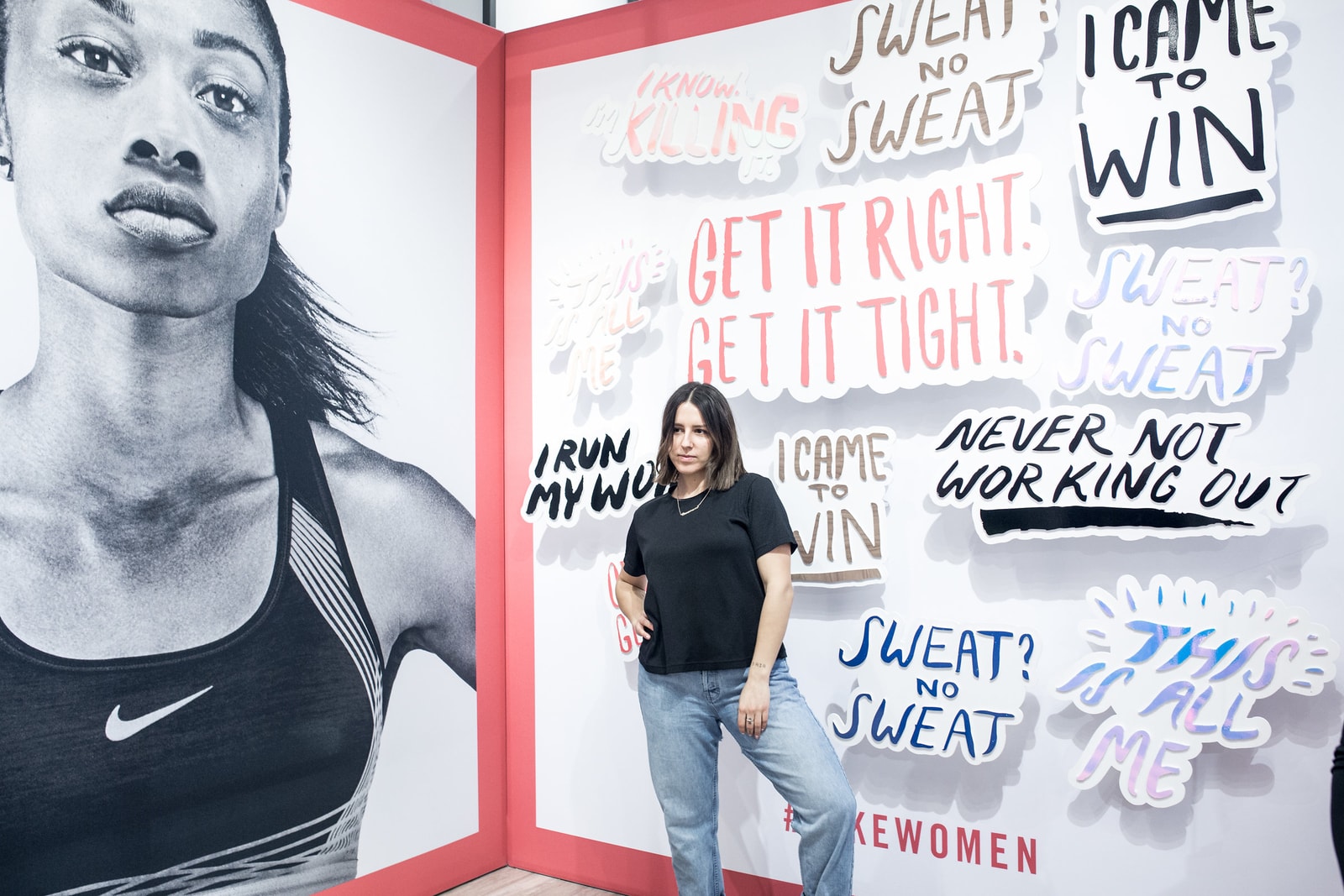 6 of 7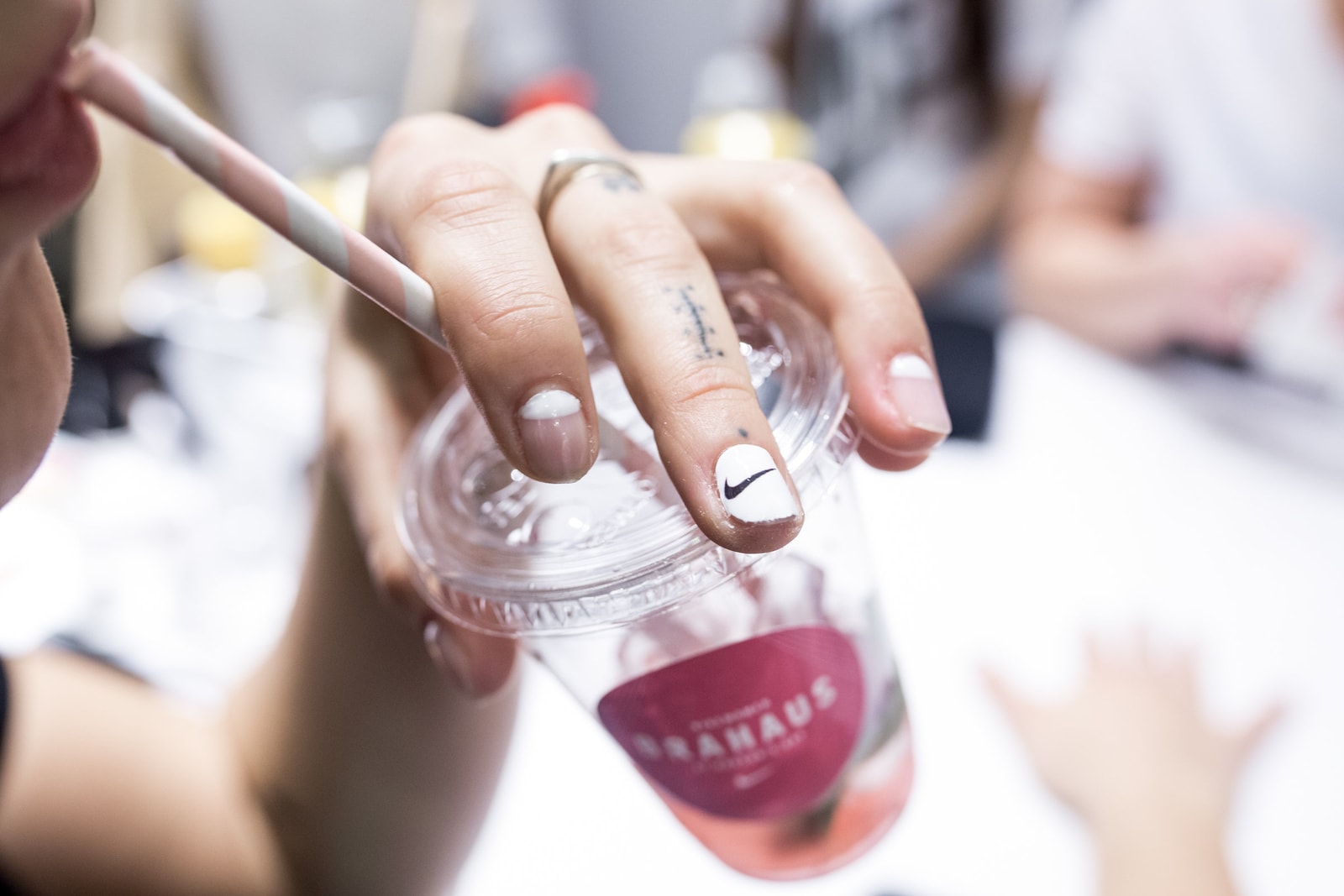 7 of 7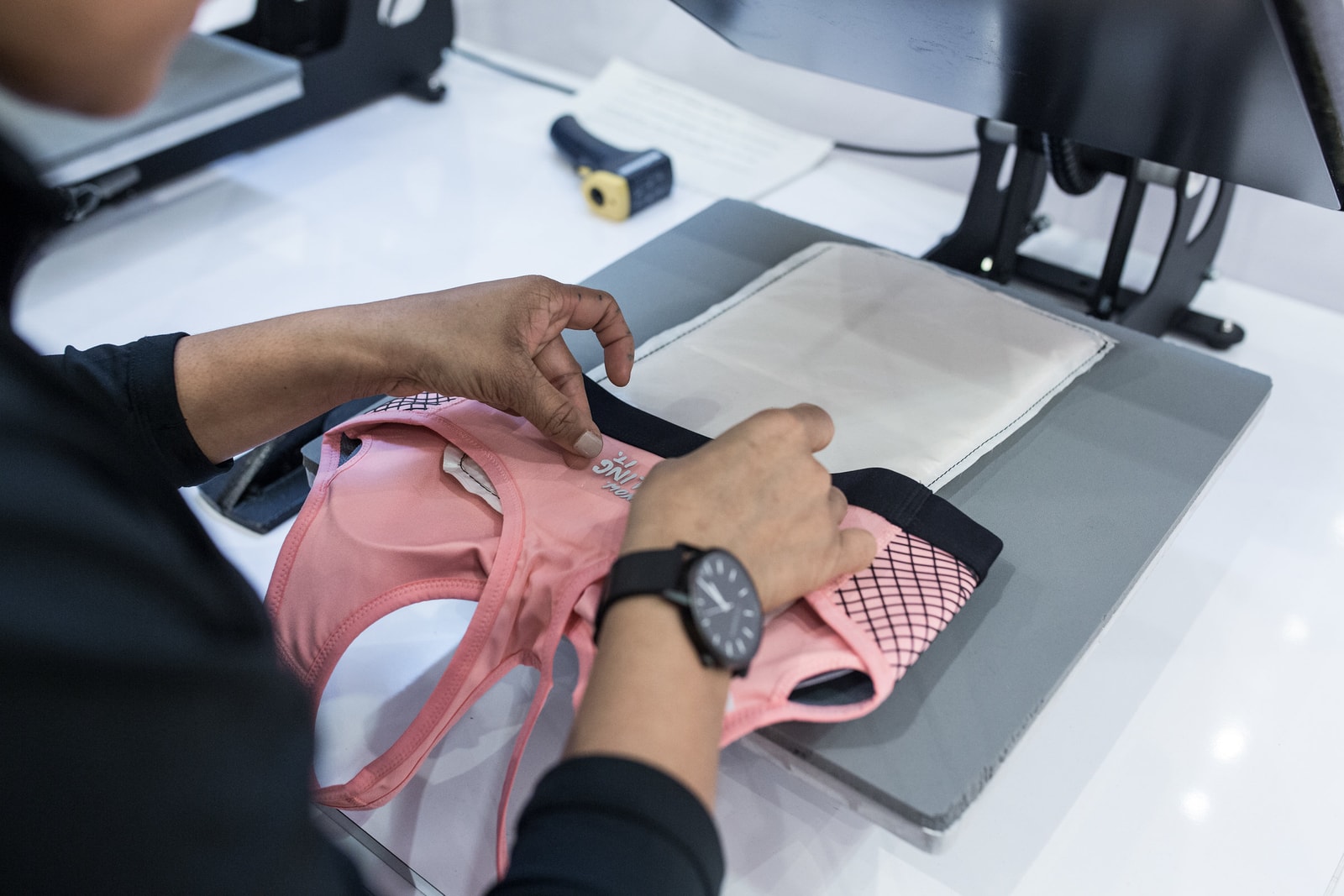 When I thought about how to sum up the week, one idea kept popping into my head: I realized that sport is not so different to pursuing music, or DJing, or singing, or anything else creative. Both require discipline, vulnerability, dedication and hard work. Both require you to accept your challenges or areas for improvement with the same grace and humility that you celebrate your wins or your strengths. In both a little competition can be healthy, especially if you combine it with cooperation, and honest support and appreciation for your counterparts. And most of all, whether you are a DJ, a singer, a holistic health practitioner or an athlete, your greatest competition should always be yourself.
---
The NikeWomen BraHaus is open from Thursday January 19 to Sunday January 22. Nike+ services on site include bra fittings, bra customization, hair braiding and a nail bar.
NikeWomen BraHaus
2/F Hudson's Bay Queen Street (CF Toronto Eaton Centre)
176 Yonge St
Toronto, ON M5C 2L7
Photographer

Nathalia Allen / @amillionminds