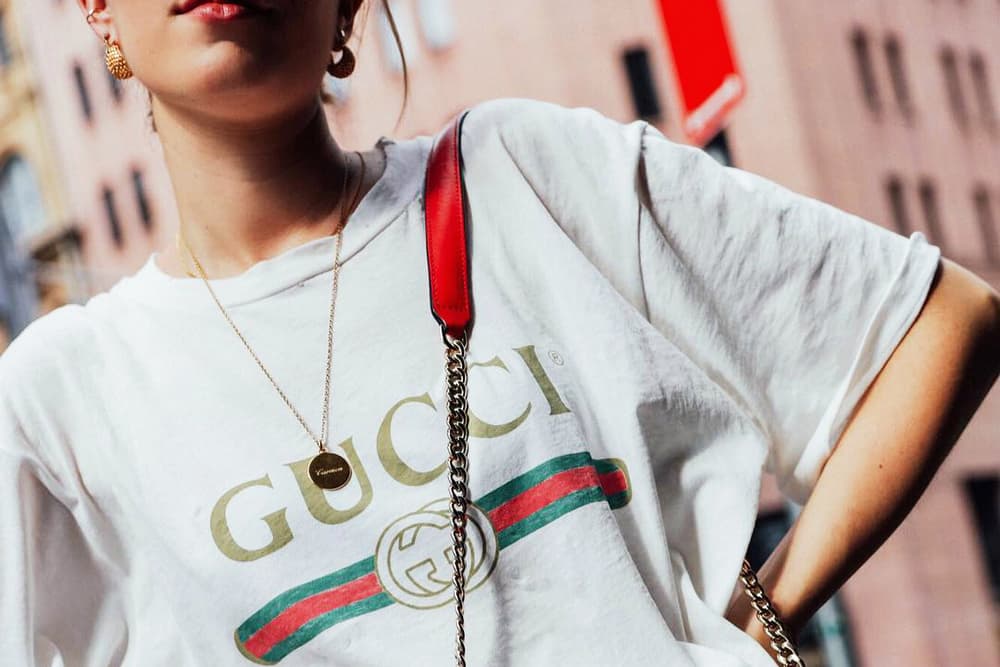 Fashion
This Gucci Vintage Logo T-Shirt Is Now Available – and About to Be Everywhere
Flashback to the old Gucci.
This Gucci Vintage Logo T-Shirt Is Now Available – and About to Be Everywhere
Flashback to the old Gucci.
Gucci returns with a little throwback on a new vintage-logo T-shirt. Miss the old Gucci? Want some nostalgia without tracking down "real" vintage? Then Alessandro Michele's done it again.
Logo T-shirts have had a long moment thanks to the streetwear industry – pair that up with Gucci's cult status on an '80s vintage print and you've got the next "it" item. It'll soon be everywhere on Instagram.
Shop the "Washed T-shirt with Gucci Print" online now at $420 USD.
Share this article