Fashion
Meet Jasmine Sanders: 10 Things You Need to Know About Fashion's Newest Darling
Golden Barbie gives us an exclusive BTS look at her DL1961 campaign shoot.
Meet Jasmine Sanders: 10 Things You Need to Know About Fashion's Newest Darling
Golden Barbie gives us an exclusive BTS look at her DL1961 campaign shoot.
Chances are you've seen Jasmine Sanders somewhere before. From LOVE's star-studded Advent calendar, down to the runway of Moschino, Miu Miu and the like, the 25-year-old Instagram sensation is literally everywhere these days. Better known as Golden Barbie, the South Carolina-raised model is making her mark on social media and in the fashion industry with her signature, luscious curls and glowing skin.
Her latest gig is the 2017 spring/summer campaign for premium denim label, DL1961. Follow Jasmine behind the scenes of her shoot in New York's Chinatown by watching our exclusive video above, then read on to learn more about the fashion darling.
1 of 2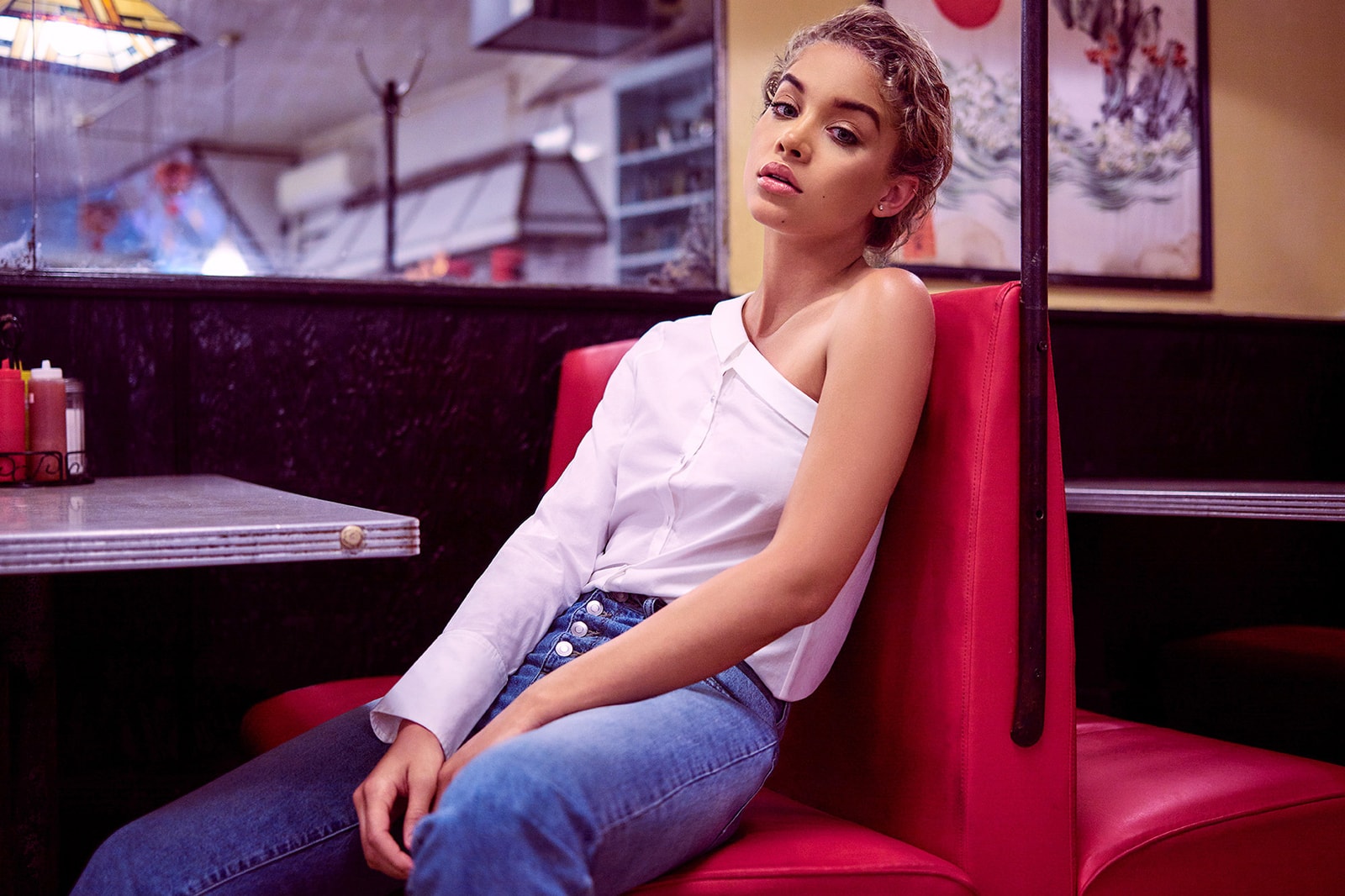 2 of 2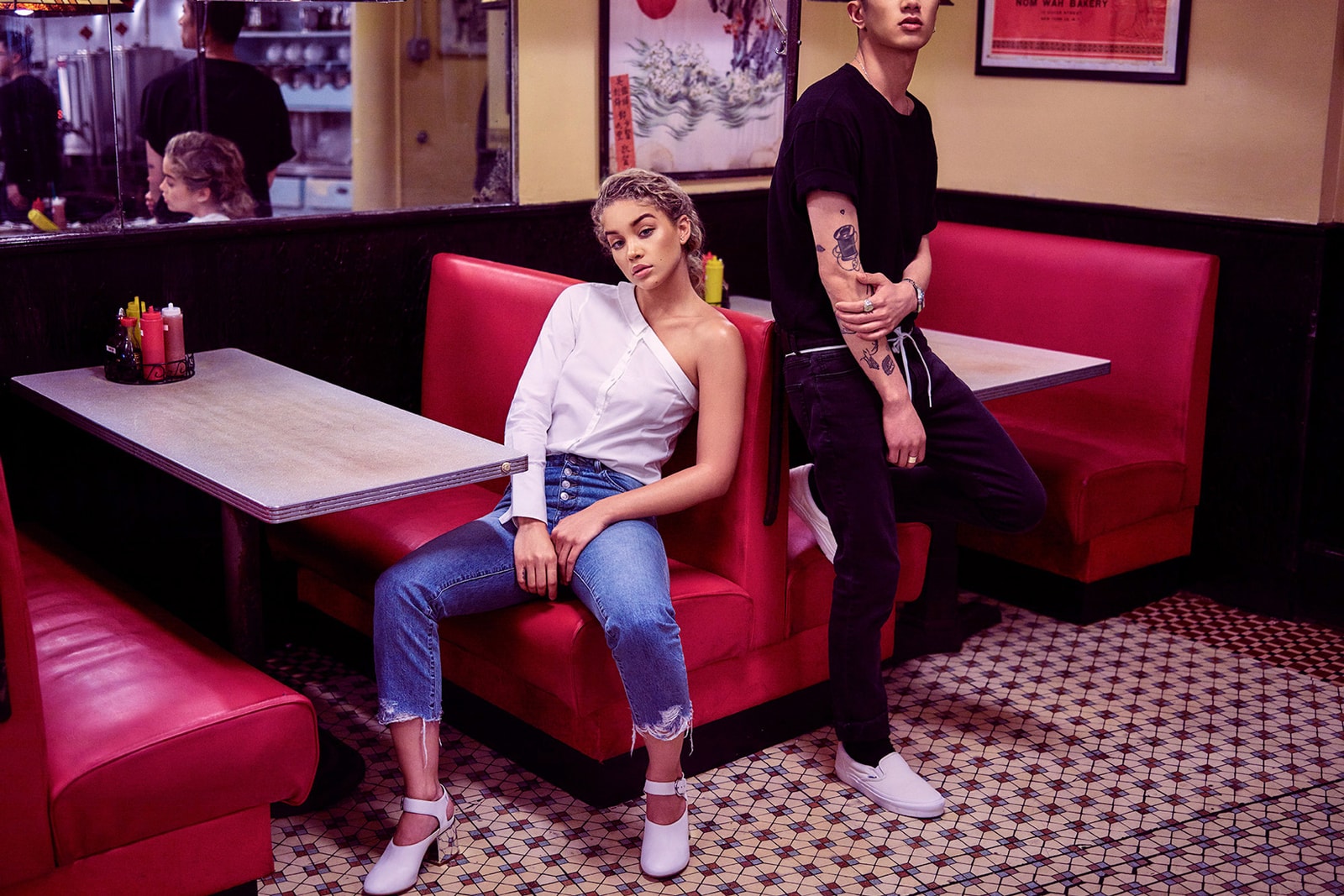 1. My must-have item from DL1961's latest collection is…
The Patti. It's an ode to punk-rockstar Patti Smith. It's the perfect high-rise fit and vintage denim feel and so slimming yet comfortable. I can live in them!
2. The best thing about modelling is…
Being surrounded by endless amounts of creative people and their visions on a daily basis. I love being involved and seeing the finished product at the end of the day.
3. My go-to off-duty look is…
Sporty, sexy and comfortable. That can range from a simple dress with sneakers to jeans with an oversized bomber. However, I can't pass up the opportunity to wear a gorgeous floor-length gown.
4. My number one tip to survive fashion weeks is…
To focus on my health and wellbeing. Fashion week is a very hectic time for everyone and it is easy to neglect your health. That is why keeping it at the forefront of your mind definitely pays off in the long run.
5. To me, social media is…
A useful tool to share issues that are important to me. Not only that, but I also really enjoy using it to keep up with friends and family that I don't get to see too often.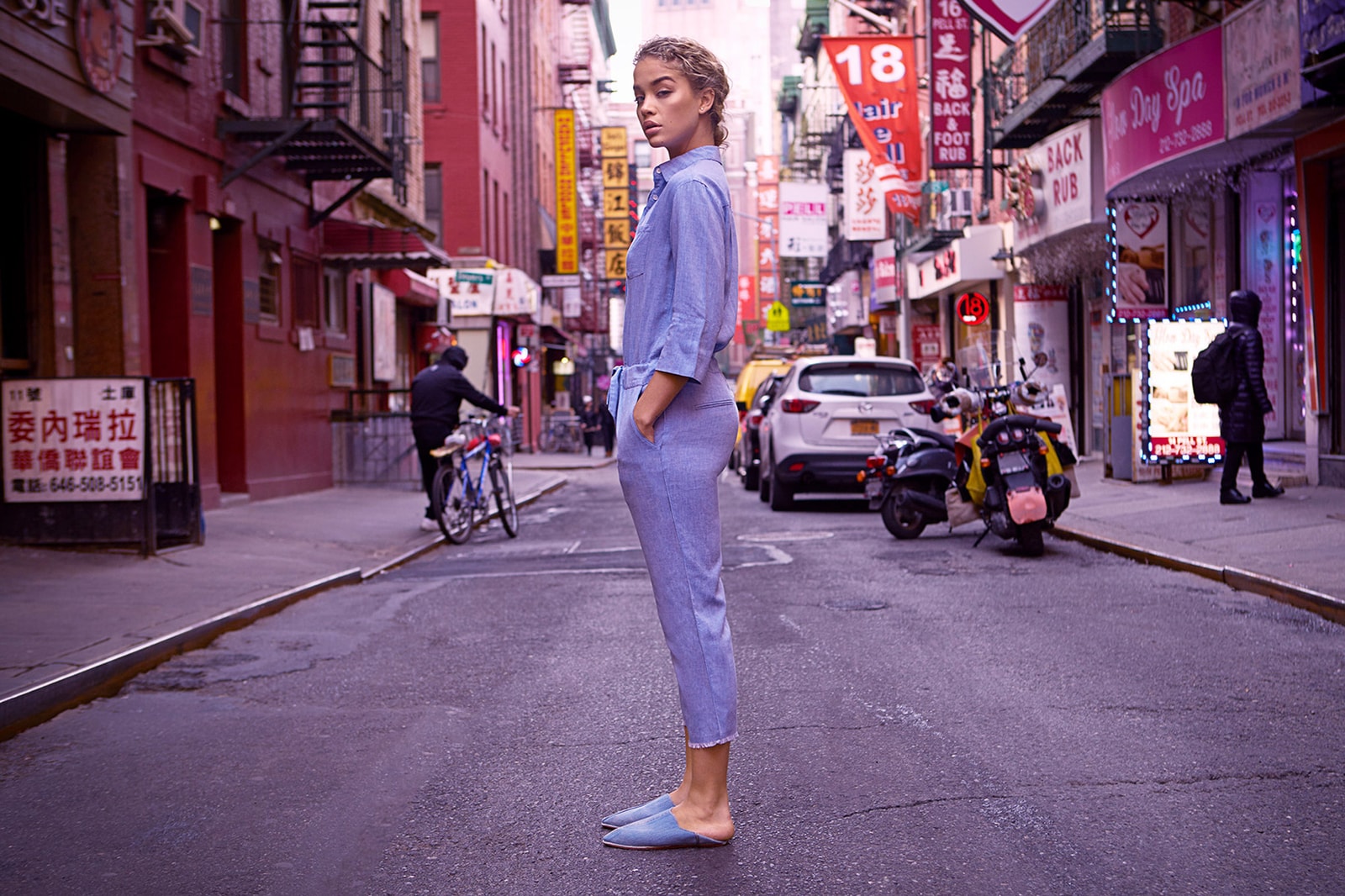 6. I take care of of my golden locks by…
Using Moroccanoil products. My three favorites would have to be their Intense Curl Creme, the Curl Re-Energizing Spray and the Curl Cleansing Conditioner.
7. Makeup-wise, I can never live without…
My clear brow gel. It's so helpful to keep my eyebrows in place throughout the day.
8. A hidden talent of mine that most people don't know about is…
I actually can cook. My schedule doesn't allow me to cook very often, but there is nothing I love more than cooking for my boyfriend.
9. I appreciate my girlfriends for…
Our companionship and camaraderie. We can share makeup and styling tips among one another as well as confide in one another without fear of being judged. My girlfriends are also very understanding of my busy schedule, so we can always pick up where we left off.
10. The one fashion trend I'd love to see in 2017 is…
The '90s style. I love silver and metallics even though I'm coined Golden Barbie. I hope the trend sticks because I'm obsessed with the oversized, puffed up jackets from that era.
Producer

Kevin Wong/Hypebeast
Director

Samuel Suh
Photographer

Ryan Kibler
Stylist

Matthew Henson
---
Share this article