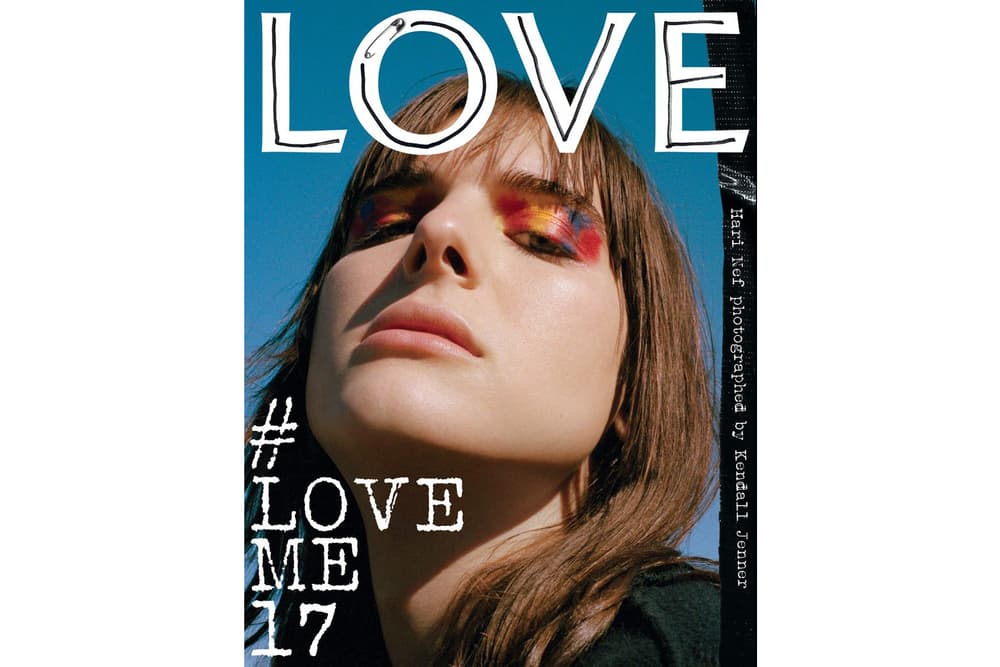 Fashion
Dream Team: Kendall Jenner Photographs Hari Nef for Her 'LOVE' Magazine Cover
The two in-demand models join forces for the first time.
Dream Team: Kendall Jenner Photographs Hari Nef for Her 'LOVE' Magazine Cover
The two in-demand models join forces for the first time.
Following Arianna Hicks and Kaia Gerber, transgender model and actress Hari Nef is the next to be lensed by runway star Kendall Jenner for one of LOVE Issue 17′s covers. Shot against the blue sky, the 24-year-old model is seen wearing a spring-ready, multi-color makeup look. When asked what it was like to work with the supermodel-slash-budding photographer, Hari explains that it was a "really pleasant" experience:
I love shooting with male photographers, but at the same time I feel like I'm "modelling" for them a little bit. With female photographers, with Kendall, I didn't feel as much pressure at all. I feel like they understand what it is to be looked at so I feel comfortable being looked at by them.
Meeting Hari for the very first time, Kendall notes that "you could tell that she loves being in front of the camera." She adds, "I'd not thought about what she said about being shot by a young woman before but it is so true."
Check out Hari's cover above and pick up a copy of LOVE's latest issue on February 6.
Share this article