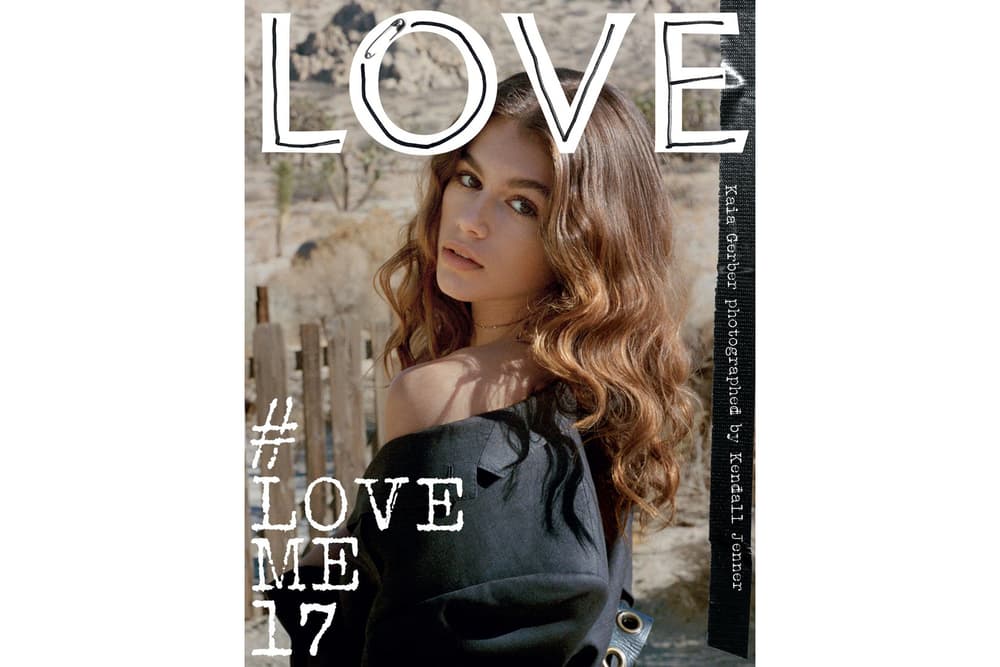 Fashion
Call Her Photographer: Kendall Jenner Shoots Kaia Gerber on 'LOVE's New Cover
Full-time gig now.
Call Her Photographer: Kendall Jenner Shoots Kaia Gerber on 'LOVE's New Cover
Full-time gig now.
Kendall Jenner wants the world to know that in 2017 she's not just a model – she's a budding photographer too. She got behind the camera to shoot LOVE Issue 17's covers including model Arianna Hicks who was selected via a social media search.
Today LOVE released a new cover with Kaia Gerber – also lensed by Kendall. Gerber was Kendall's muse last July on another editorial. The duo reunited with a sun-drenched photograph with the simple caption: "Kaia Gerber Photographed by Kendall Jenner."
Check on the young Jenner's skills above and pick up Issue 17 today.
Share this article