Kendall Jenner Shot – and Scouted – This Model on 'LOVE's New Cover
Arianna Hicks was picked to be the lucky model.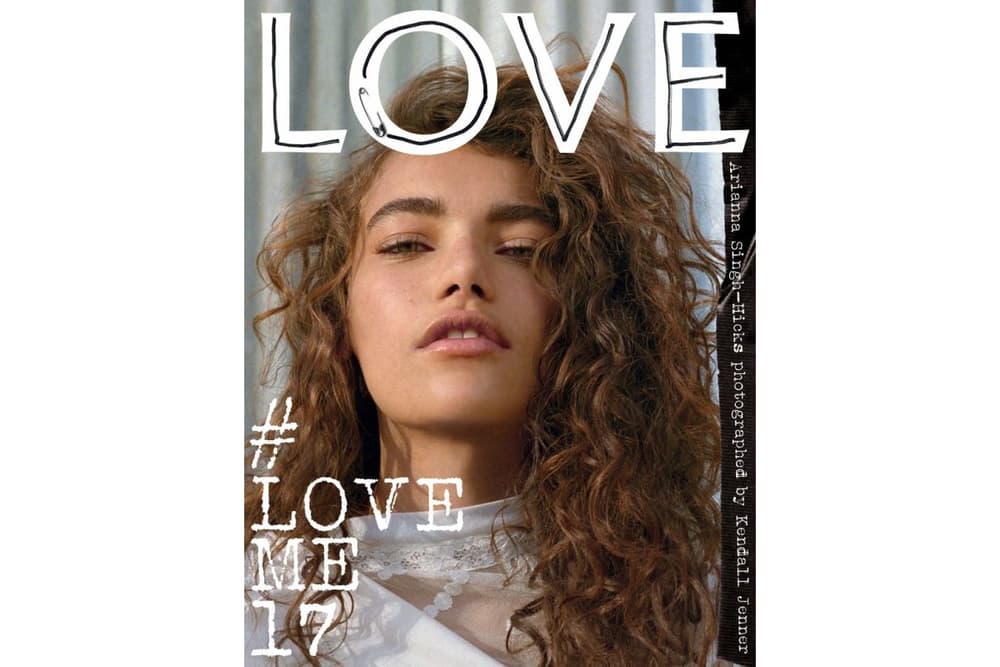 Kendall Jenner is no stranger to gracing magazine covers – in 2016 alone, she landed seven international Vogue editions. But she got behind the camera to photograph LOVE Issue 17's new cover. The magazine launched a talent search late last year hoping to scout the "generation's next icon."
Kendall had a personal part in the social media search narrowing down the pool to 20 applicants and agreed to shoot the winner's cover. Today LOVE revealed the luck model to be Arianna Singh-Hicks with the caption:
"Arianna is our first issue 17 cover to be released, photographed by Kendall. Arianna likes singing, rock climbing, pole vaulting and lives in Toronto."
Per Kendall's previous Kaia Gerber shoot, Hicks was also shot up-close. Take a look above.