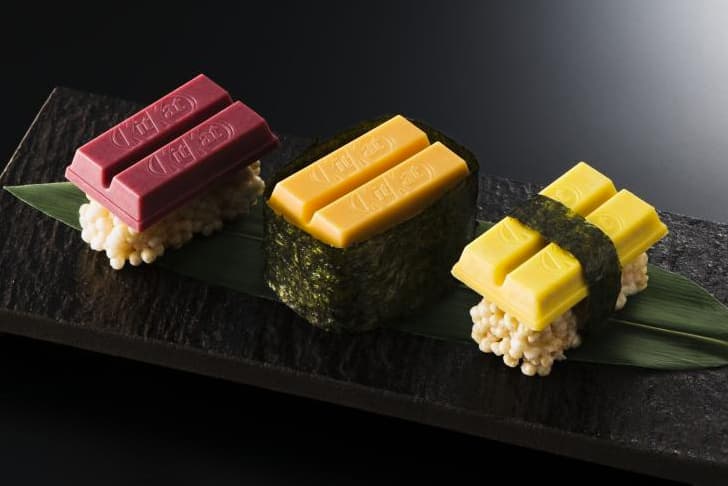 1 of 2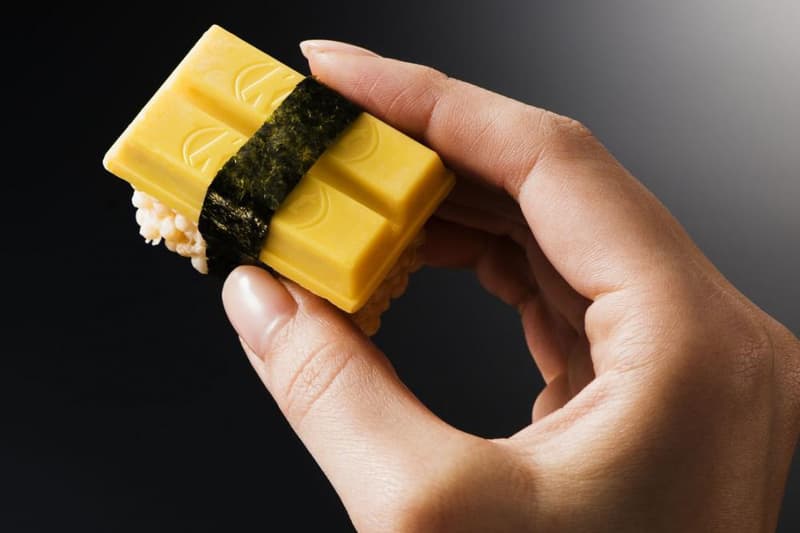 2 of 2
Yes, Sushi Kit Kats Are Now a Thing
Gimme an uni.
Innovation is practically Kit Kat's middle name. There's been Chance the Rapper-endorsed to Matcha Milk and Cherry Blossom candy – but the latest edition is something that took quite the connoisseur to imagine up.
Meet "Sushi" Kit Kat. The concoction is available in tuna, sea urchin and Tamago (egg). Tuna is raspberry atop white chocolate rice while the urchin is really Hokkaido Melon and mascarpone cheese Kit Kats wrapped in seaweed. Tamago is pumpkin pudding.
This is the second time Kit Kat Japan teased Kit Kat Sushi – previously an April Fool's Day joke. "Sushi" will be available between February 2 to 4 at the Ginza location and only to people who spend over ¥3000 JPY (approximately $26 USD). Visit the address below.
Kit Kat Speciality Store
104-0061
3-7-2 Ginza
Chuo-ku
Tokyo