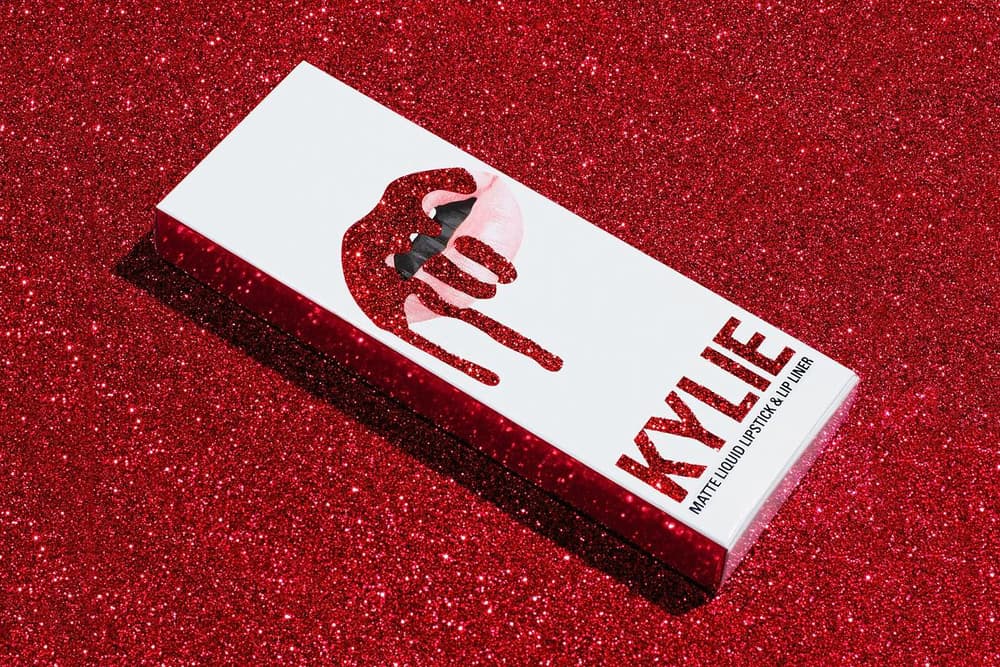 Beauty
Kylie Jenner's Massive Valentine's Cosmetics Collection Is Going to Make You Swoon
Lip kit love is in the air.
Kylie Jenner's Massive Valentine's Cosmetics Collection Is Going to Make You Swoon
Lip kit love is in the air.
Kylie Jenner really wants everyone to feel the love this Valentine's day. The lip kit queen announced a massive upcoming drop for the holiday, and it's clear she's after our own hearts. She initially teased it all on Snapchat, unveiling every item one by one — and there's a whole lot to swoon over.
As always, there are new lip kits colors to look forward to with Head Over Heels and Valentine, a mauve and deep pink, respectively. But if you're looking for more, there's the Red Minis set — six miniature liquid lipsticks, counting the new Apricot. Next up are three different sets that come with lip products and eyeshadows. And last, but not least, is Kylie's Diary, a palette featuring the first-ever Kylie Cosmetics blushes.
The Valentine's collection will release via kyliecosmetics.com at 3 p.m. PST on February 2, just in time to cop for a loved one — or yourself.