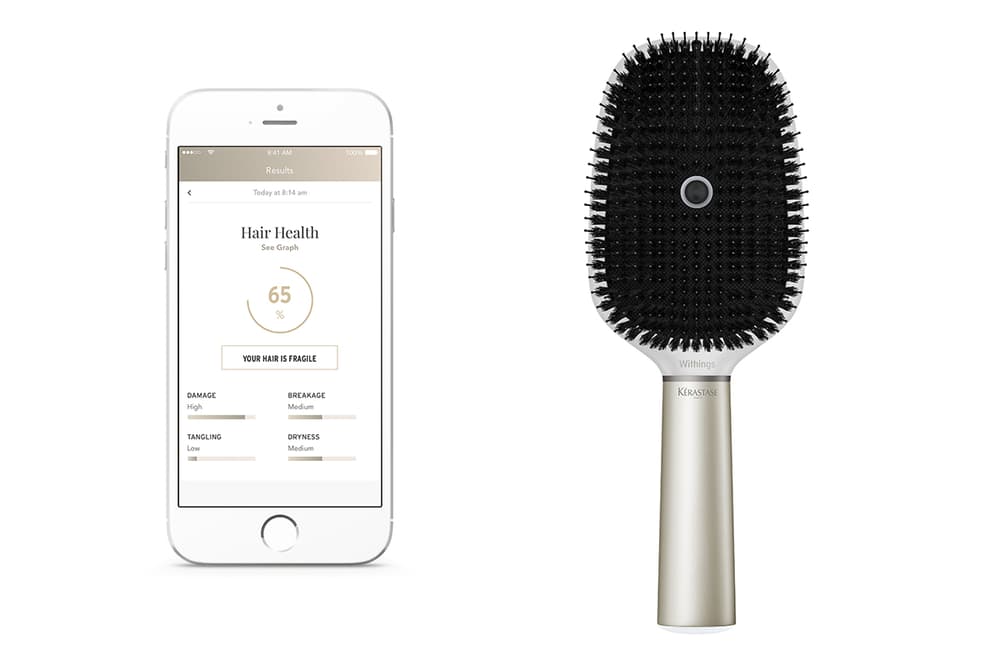 The Future of Beauty Is Here with L'Oréal's New Smart Hairbrush
Yes, it can analyze your hair-brushing patterns.
Another day, another "smart" item that we didn't know we need has been invented. L'Oreal's hair product brand Kérastase recently teamed up with French electronics company Withings to create a Wi-Fi and Bluetooth-equipped hairbrush dubbed the Hair Coach.
While it looks as if it's just an ordinary hairbrush, this new high-tech gadget features a microphone that can hear your hair-brushing patterns. In addition, the product is designed with sensors that can help analyse your brush strokes and measure the amount of pressure that you're applying to your hair. All of the data will be shared wirelessly with a mobile app, and hopefully it can help you take better care of your mane.
For those who're interested, you can expect to purchase this smart hairbrush for approximately $200 USD at Kérastase's website in mid-2017.