Here's a First Look at Rihanna as Marion Crane in 'Bates Motel'
The Bad Gal gets into character — and hopefully stays out of the shower.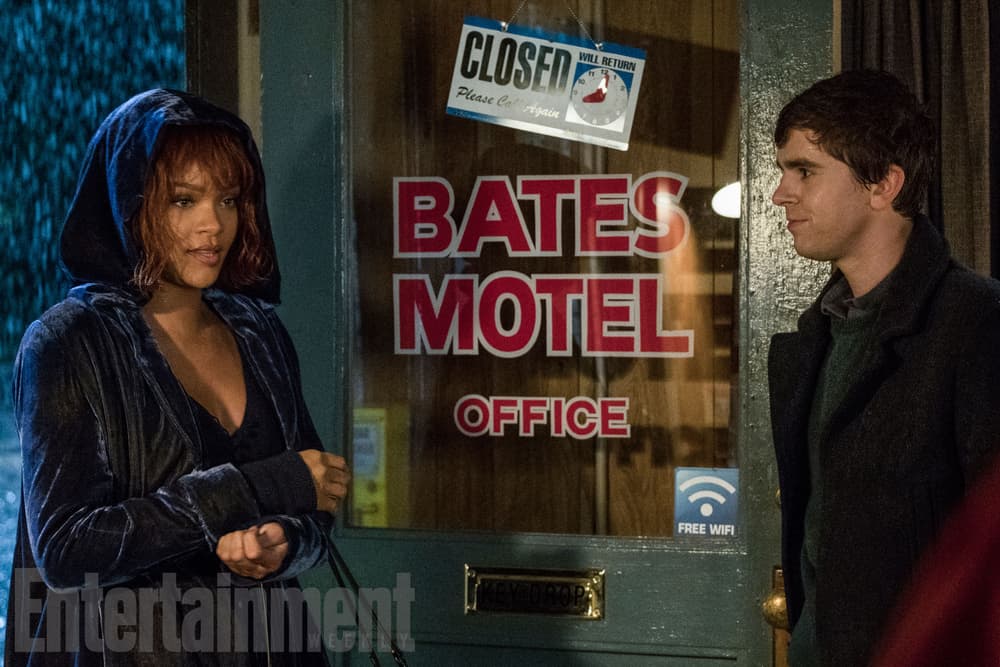 1 of 2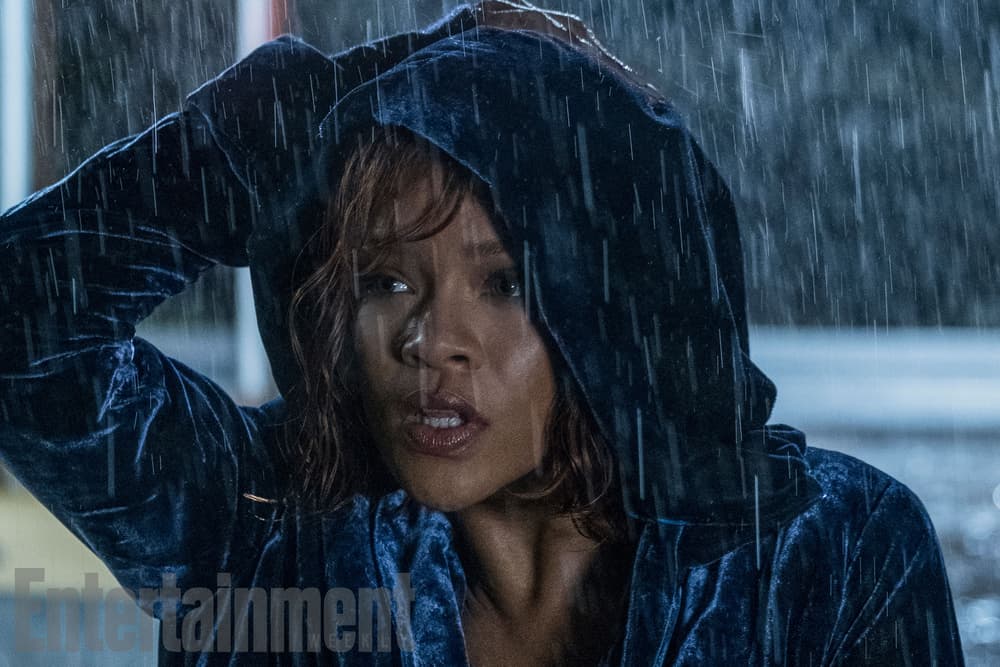 2 of 2
Rihanna first announced she'd be checking into the Bates Motel soon as Marion Crane — which immediately made anyone who's seen Psycho nervous. The character holds a spot in the thriller hall of fame after Norman Bates viciously murdered her in the shower in Alfred Hitchcock's 1960 thriller, which inspired the A&E television series reboot.
The Bad Gal will make a multi-episode appearance in the final season of Bates Motel, and Entertainment Weekly shares a first look at her in character. Navy, rest assured because her storyline is going to go down a little differently this time around. Executive producer Kerry Ehrin explained:
"Norman is in an incredibly intense and interesting place that we've built him to when that sequence of episodes starts. It's this collision of Bates Motel storytelling and then Marion Crane showing up into that. He's in a very fragile and lonely place, and Marion Crane is a charismatic woman, she's super present when she's with him and she's very attractive — all those things are exactly what he needs right at this moment."
The fifth season of Bates Motel airs February 20 at 10 p.m. EST — so you'll have to tune in and see what happens.