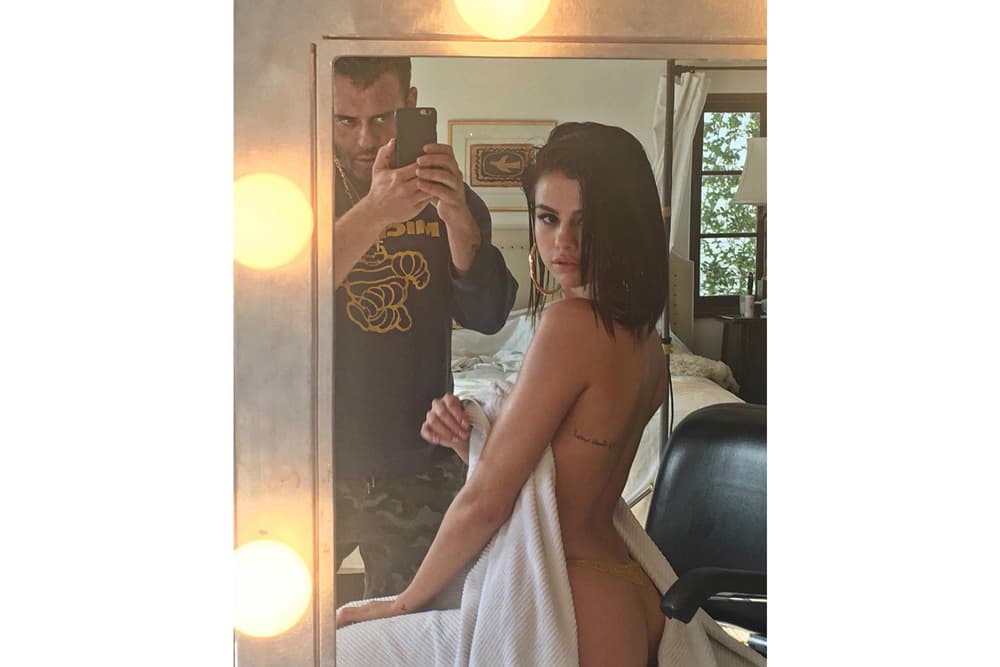 Selena Gomez Is Almost Naked in New Mert Alas Teaser
Just her and her barely-there towel.
Selena Gomez's not only made a comeback to Instagram but she's also returning with new content. Per a new teaser by legendary photographer Mert Alas – who also shot Bella Hadid's Vogue Paris nude shoot – Selena is his new muse.
It's not clear where the photo will be used but Gomez is dressed in nothing but a thong. Her best come-hither look beckons you to know more but we'll have to stay tuned.
Fans have had mixed reactions to the post, commenting that the artist went against her word at the 2016 AMAs: "I don't want to see your bodies on Instagram. I want to see what's in here." Others supported her with body positivity. Your thoughts?
What happened to "'I don't wanna see your bodies, I wanna see your heart!" @selenagomez ? ☺ https://t.co/An8cCrosuo

— Tima.•:*¨`*:•. @.• (@legilex) January 12, 2017
please, let's encourage women to love their bodies. stop tearing down each other. let's spread love amém Selena Gomez ???? — selena marie (@_gomezswag) January 12, 2017
Share this article