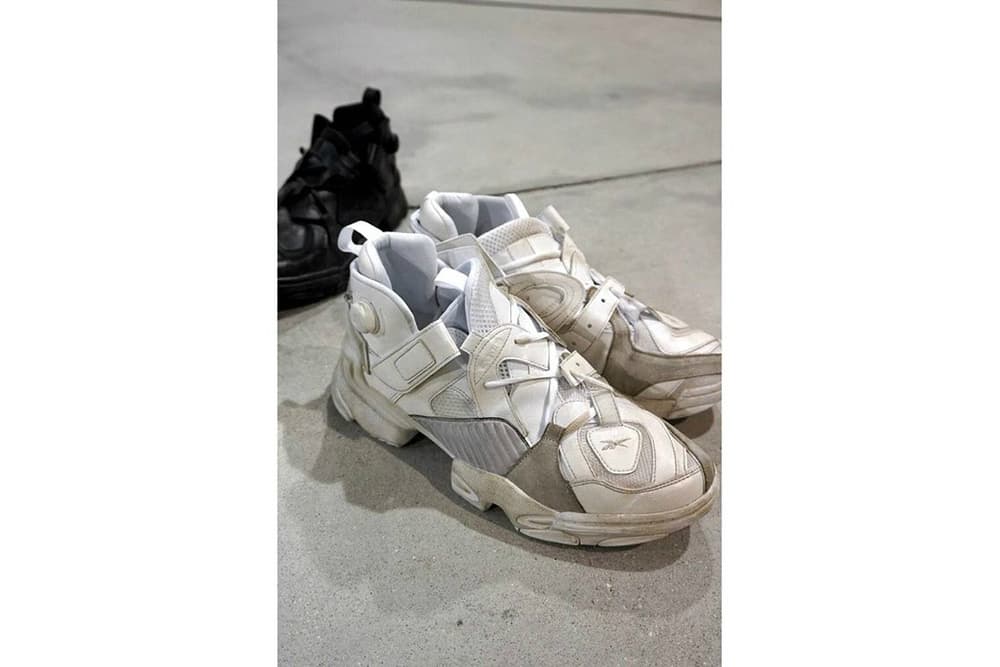 Footwear
The New Vetements x Reebok Looks Like That One White Sneaker You've Worn to Death
It's a metaphor though.
The New Vetements x Reebok Looks Like That One White Sneaker You've Worn to Death
It's a metaphor though.
Demna Gvasalia's special talent is turning the banal into contemporary hype. The Vetements aesthetic is always DIY – prime example: Reebok Instapump Fury's Sharpie-laden design.
On the Fall/Winter 2017 runway Demna Gvasalia brought out new Reeboks – but call it an "old" take. Behold the worn-out white sneaker in everyone's closet. There's no scrawling here but it looks 10 years old.
Perhaps you could say it's the ultimate Dad shoe. Either way, Gvasalia's done it again. Irony and all.