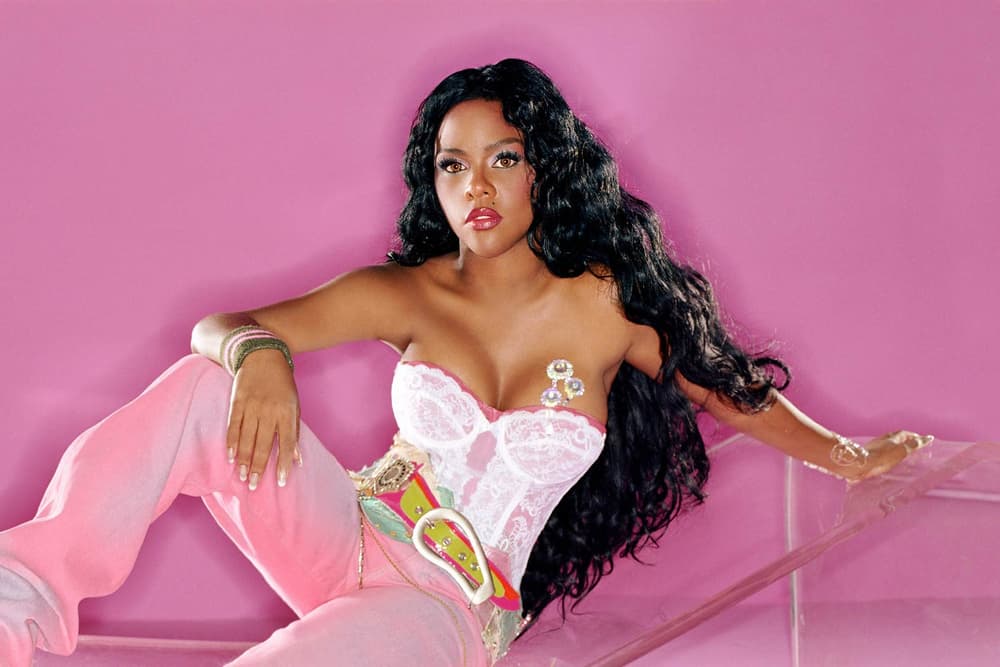 Music
A Tribute to the Queens of '90s Rap Who Had the Best Style
These ladies had the lyrics and the looks.
A Tribute to the Queens of '90s Rap Who Had the Best Style
These ladies had the lyrics and the looks.
"Wanna bumble with the Bee, huh?/Bzzz, throw a hex on the whole family/Dressed in all black like The Omen/Have your friends singin', 'This is for my homie.'" This was Lil' Kim's verse on Puff Daddy's "It's All About the Benjamins." This was '90s hip hop. An era that remains untouched, frozen in time by the greatness it produced. Often times referred to as hip hop's golden age, the style, creativity and innovation during this period continues to influence modern day culture. While men dominated the rap sphere during this time, a group of women emerged with slick mouths, hot rhymes that stood toe to toe with their male counterparts. From Salt N Pepa's "Push It" to Da Brat's "Funkdafied," these rappers asserted their sexuality, while showcasing confidence, consciousness and an unmatched lyrical flow.
With Halloween right around the corner, let's pay tribute to the women that defied industry's standards and paved the way for female rappers to come. Read on for some last-minute costume ideas.
Foxy Brown
She's known as "The Mahogany Rap B*tch from New York". You couldn't help but get wrapped up in the undeniable sex appeal of Foxy Brown. Her straight, jet black hair, thin eyebrows, dark lipstick and mink coat completes the Brooklyn MC's look.
Eve
E-V-E y'all! Her look is perfect if you have short hair and aren't afraid to throw some bleach on your roots. Cut a jersey into a deep V, paint two subtle paw prints on your cleavage and rock out like it's the '90s. Official Ruff Ryders gear is also available on ruffryders.com.
Da Brat
Tap into your inner tomboy with a baggy sweat suit, the Concord Jordan 11s and some twists. You could also show your love for the first female solo rap artist to go platinum by recreating her SpongeBob and scrunchie look from the 2002 BET Awards.
Lauryn Hill
Lyrical, stylish and conscious all wrapped into one. In 1998, Lauryn Hill became the first female rapper to have a #1 Billboard single with "Doo-Wop (That Thing)." Her talents are mysterious and her fashion is timeless. Her natural hair and minimal makeup was a signature look that cannot be forgotten.
Lil' Kim
Lil' Kim has no shortage of outrageous outfits, but her 1999 MTV Music Awards Ensemble is still referred to almost 20 years later. This purple sequin cat suit with a jeweled, shell pasty is guaranteed to drop jaws. Another showstopper is her Louis Vuitton look for Interview magazine. If you're bold enough to douse yourself in Louis Vuitton monogrammed body paint, throw on a blonde wig and channel the Notorious K.I.M.
MC Lyte
"I need a ruffneck/I need a man that don't snitch like a b*tch/Shed tears or snitch/Doin' whatever it takes to make ends meet/But never meetin' the end cause he knows the streets."
These were the lyrics to MC Lyte's Grammy-nominated song, "Ruffneck." Let's give a toast to the first female rapper nominated for Best Rap single with a three-finger ring, custom gold earrings, and a '90s press and curl. The "Buy Art Not Cocaine" shirt is available for purchase at: athousands-words.com.
Missy Elliot
"Beep! Beep! Who's got the keys to my Jeep?" Embody your inner Misdemeanor with the infamous trash bag she wore in her music video, "The Rain (Supa Dupa Fly)." If you want to rock a classic Missy look, throw on an old-school jersey with some all-white Shell Toes or Air Force 1s.
Queen Latifah
From the days of "U.N.I.T.Y." to Set it Off, Queen's style proves to be transformative and versatile. Bring these looks to life with a basic tank, hat and subtle jewelry or a vintage rainbow inspired suit from the set of the "Fly Girl" video shoot.
Salt N Pepa
Letterman jackets, gold rope chains, body suits and matching hats is all it takes to bring the hot, cool and vicious ladies of hip hop to life. Grab your girls and represent for the queens of rap.
The Lady of Rage
The Queen of Death Row Records that rocks rough and stuff with her afro puffs. Hold your own with a pair of jeans, an old school tee and bamboo earrings.
Yo-Yo
The female MC that sold poetic rhymes of empowerment and equality for all women. Straight out of South Central LA, Yo-Yo's sophisticated style can be replicated with blonde individual braids, gold dolphin earrings and a bright-colored lipstick. If you don't have the green eyes, don't be afraid to throw some colored contacts in too.
Editor

Esiwahomi Ozemebhoya
---
Share this article