Fashion
BAEwatch: Amanda Steele
Get-to-know the vlogger/actress/model/entrepreneur with 2.8 million subscribers on YouTube.
BAEwatch: Amanda Steele
Get-to-know the vlogger/actress/model/entrepreneur with 2.8 million subscribers on YouTube.
Amanda Steele is the girl you grew up watching on YouTube. But at 18 years old, she's no longer the same vlogger who opened a YouTube account under the name MakeupByMandy24 in 2010.
She's an IMG signee and a budding actress, model and entrepreneur at that. Her social media presence is almost six million on Instagram and YouTube combined but she admits with that came:
"A lot of time not knowing who I really was because the whole world was basically trying to tell me who I was or who I should be."
Steele is styled with streetwear edge donning a Kappa x C2H4 tracksuit and Vetements alike in a HYPEBAE editorial by Badboi. But in an ode to her signature look, there is also a girly sentiment mandated by a velvet ASOS bralette matched with a plaid Miu Miu skirt.
Watch an editorial video above and read our interview with Amanda Steele below.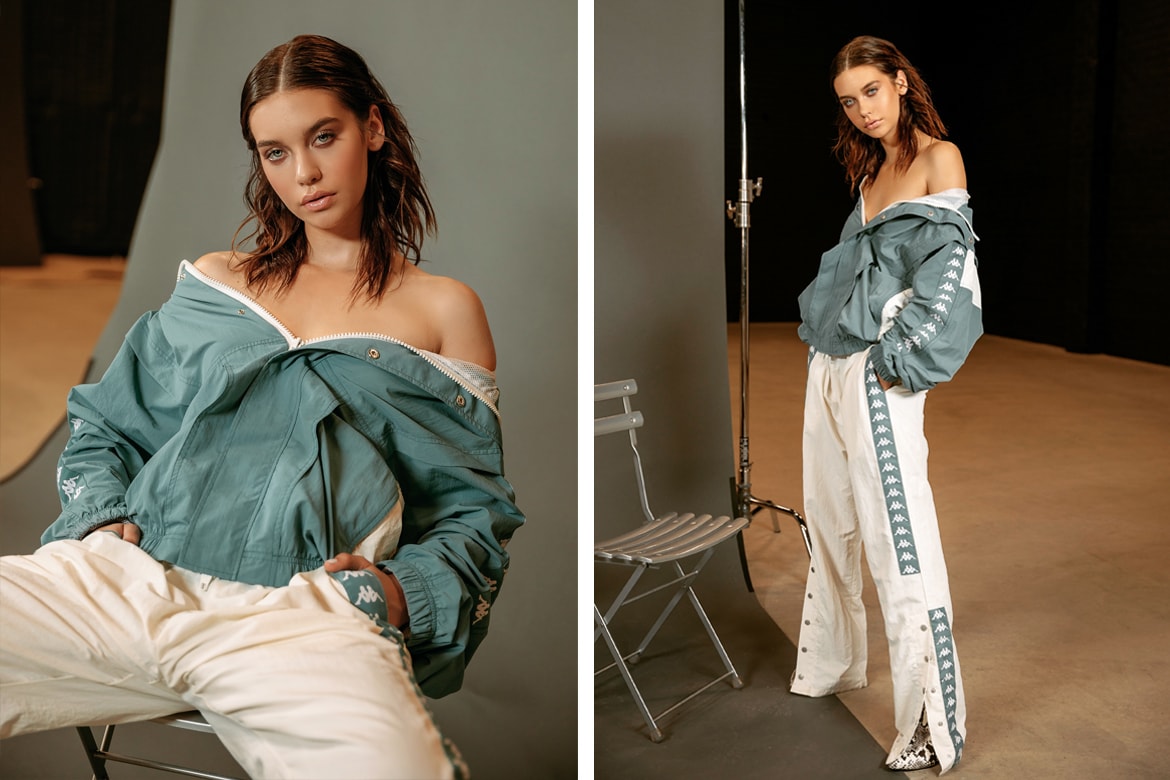 Your career started on YouTube and to many, you're a vlogger. But in your own words, how would you describe what you do?
This is always a hard question because my career is something new and not really yet recognized. I would call myself an Actress/Model/Entrepreneur with a strong interest in fashion. I wish it had a simple name! Lol.
You have 3 million subscribers on YouTube and you're 2.7 million strong on Instagram. Many under the spotlight have commented on social media's negative toll on their mental health. How do you deal with it? And does it ever get to you?
It's definitely hard at times, especially because I grew up sharing every part of my life with people. While trying to please my audience, I still had to go through the process of making mistakes and finding myself. I spent a lot of time not knowing who I really was because the whole world was basically trying to tell me who I was or who I should be.
I've learned at the end of the day that your happiness should always come first. It is not possible to please everyone, so I decided to focus on what makes me happy and share my real passions, knowing those who really matter will still support me.
How do you balance your YouTube roots with everything else you have going on?
YouTube is a full time job on top of modeling, acting and working in fashion, so it definitely gets super hard! I have a team that helps me stay on track with my videos and do all the technical things so that I can focus on being the creative and having fun with it while still being able to upload these videos.
1 of 2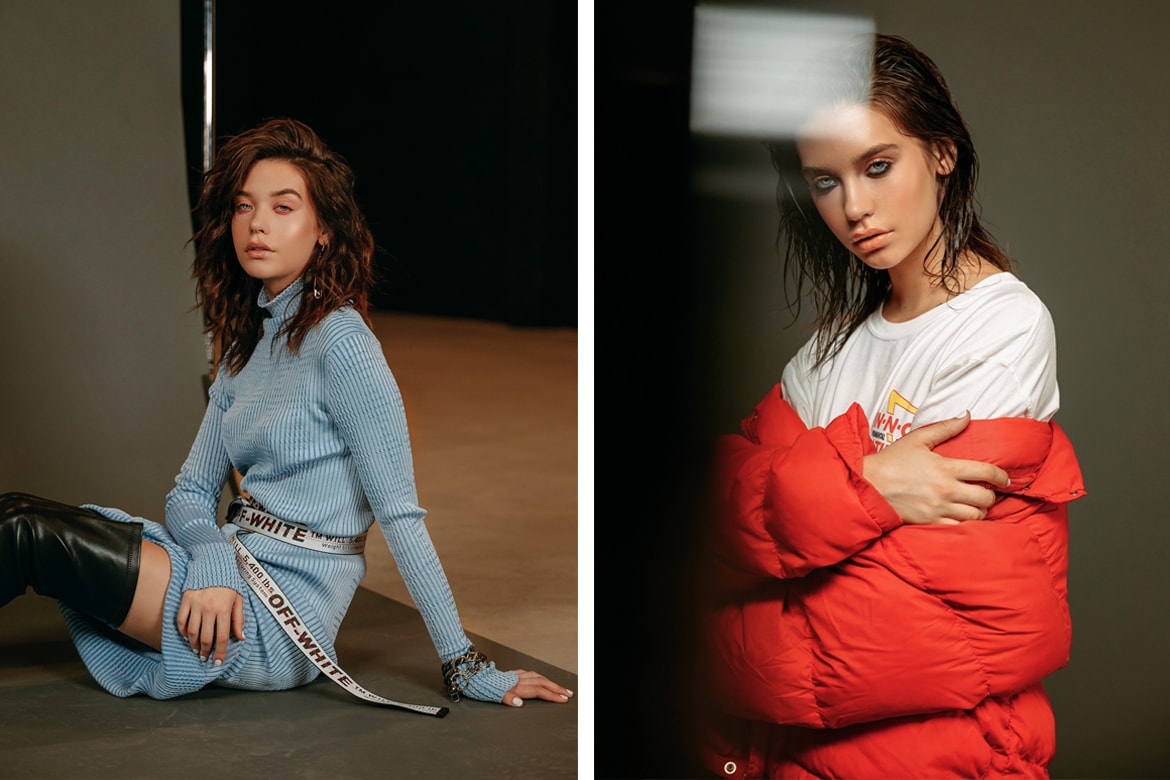 2 of 2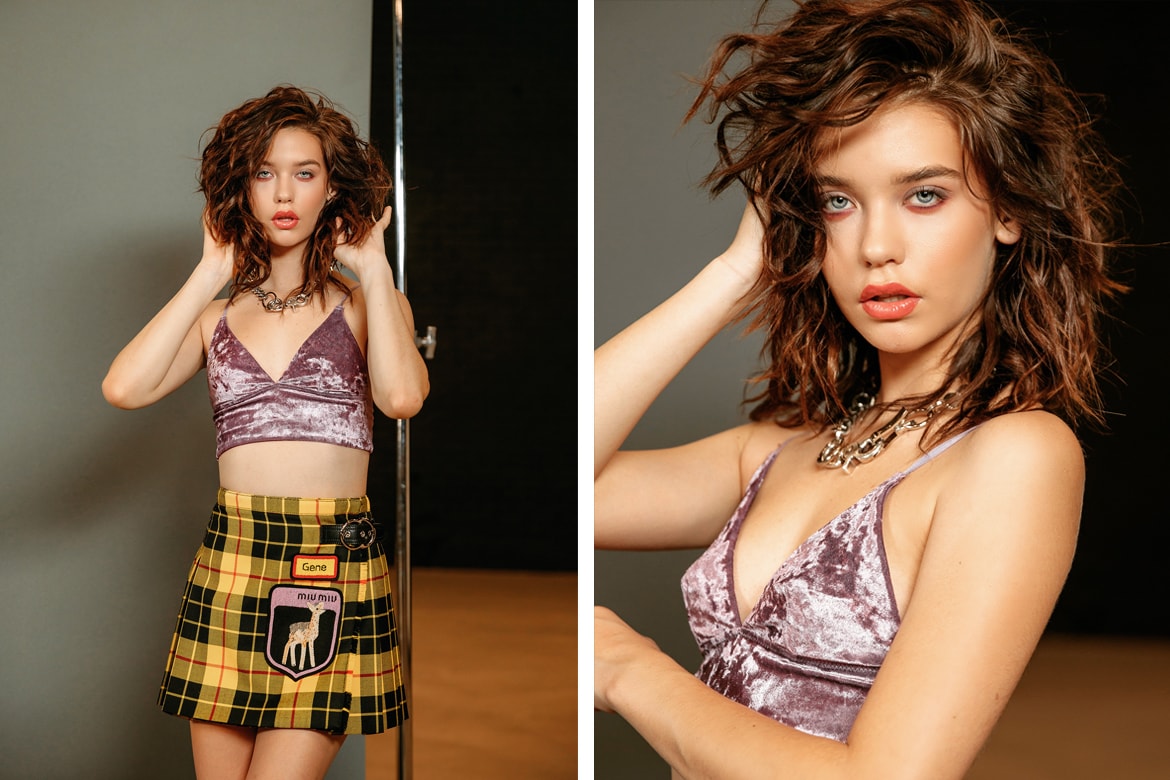 How would you describe your style? Is streetwear in your rotation?
I get inspiration from all different places so I feel like it's a mixture of everything. I really do love throwing streetwear pieces and looks into my wardrobe. I love how fashionable and chill it is. At the same time, I love to get dressed up in looks that feels sexy and sophisticated. Think edgy streetwear with maybe a skirt or heels to add a touch of femininity.
Favorite streetwear brands?
Off-White™ is definitely a favorite of mine, streetwear or not. I love everything they make and I think the style really represents who I am. GCDS too – they really nail the cool girl look that is different and a bit feminine as well.
You're currently signed to IMG Model. What brands would you love to collaborate with?
Like I said, Off-White™ is a favorite and I think it might be my number one brand to work with. IMG connects me with such awesome brands as well so I hope to continue working with high fashion brands in the future. I love Alexander Wang and would die to work with them.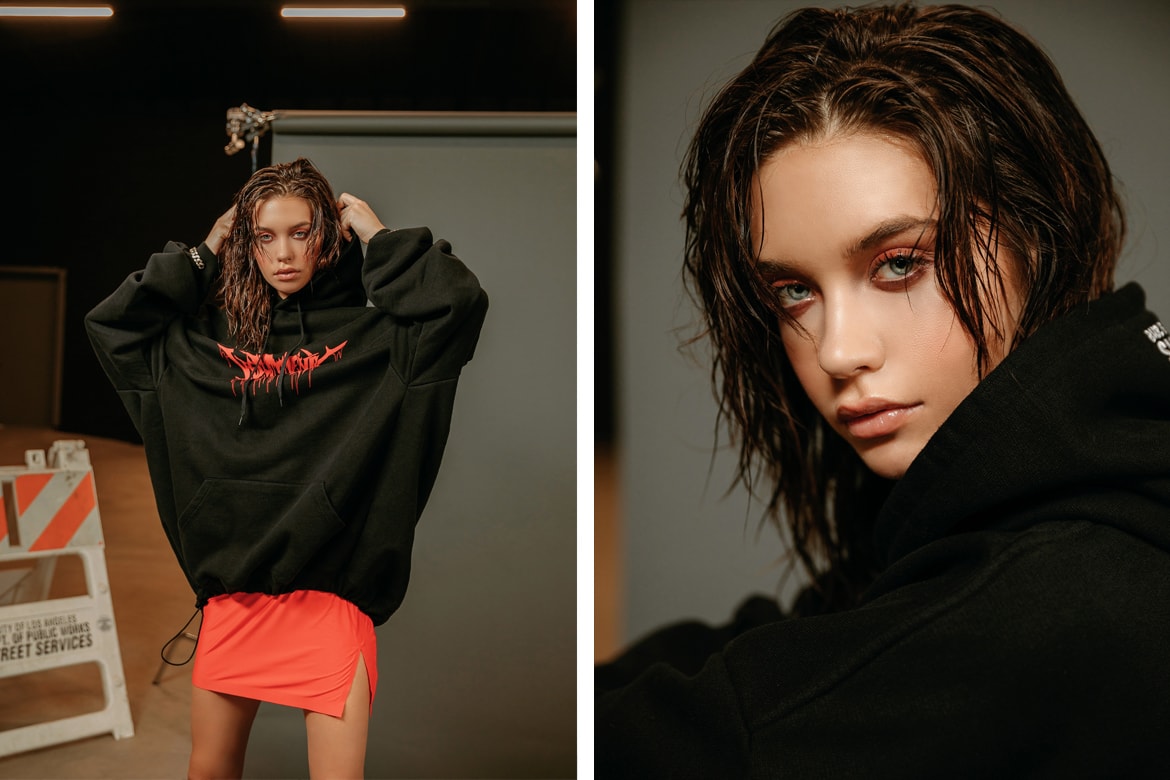 Who are your role models?
My mom is my number one role model. I see so much of her in myself. She's hard working, ambitious, smart, kind, beautiful and fashionable. She really encourages me to be all of those wonderful things while letting me explore my creativity.
Sneakers or heels?
Heels.
You once said YouTube was a stepping stone to bigger things, in what direction do you want to grow in now?
My ultimate goal since as long as I can remember was to be a fashion designer. Clothes are everything to me and I really want to start designing. I see my name being a clothing style of its own. I also have a passion for acting. I am currently working on roles and auditioning, so to continue doing that and at a bigger scale would be a dream.
Photographer

Mat Abad/Badboi
Videographer

Blake Atienza
Stylist

Morgan Pinney
Make-Up

Samuel Rauda
Hair Stylist

Desirae Cherie
Share this article