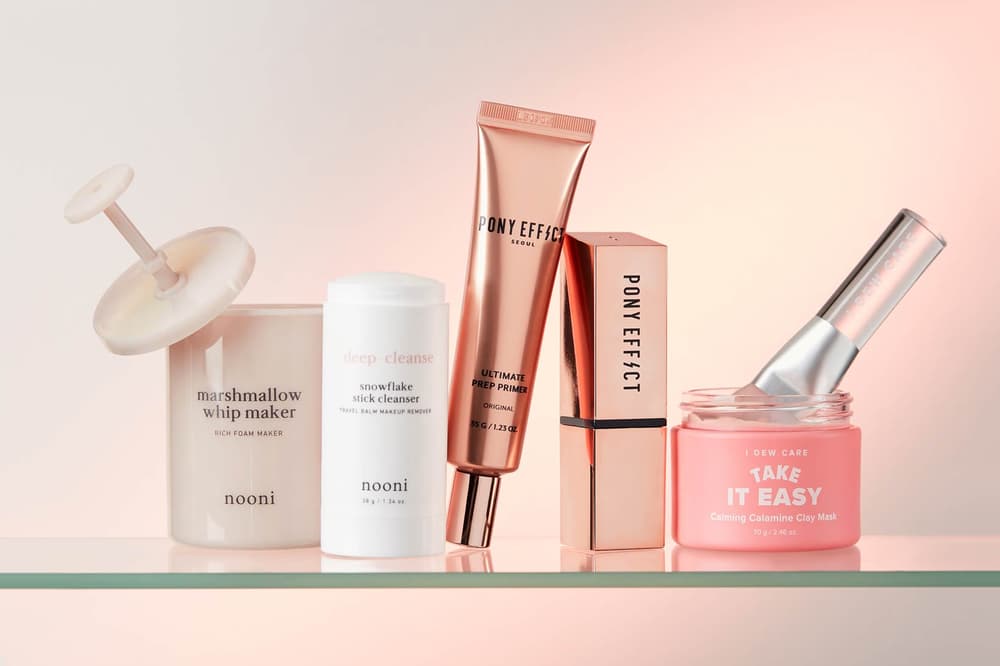 Here are 10 Beauty Products You Can Buy Without Breaking the Bank
Treat yourself this fall.
The beauty industry moves a mile a minute, producing new items for consumers to try out each season. It can be difficult for you — and your wallet — to keep up with the constant supply of products that promise to change your skin and beauty routine for the better.
We sorted through a range of our favorite skincare and makeup items to create a definitive list of worthy items for the fall. Best of all, each item is under $40 USD so you can still treat yourself without guilt.
Peep our round-up of the ten must-have products for your Sunday spa days.
I Dew Care Disco Kitten Illuminating Diamond Peel-Off Mask
Everyone needs a solid peel-off mask in their arsenal that'll replenish the skin in under 20 minutes. I Dew Care's Disco Kitten mask promises to do this and more. In its illuminating diamond formula, the brand infuses rice bran extract, oat, orange flower and magnolia to create a mask that exfoliates and brightens. The mask also pulls impurities from the skin to reveal a new, replenished layer. Be sure to include this $23 USD mask in your home self-care routine.
Kat Von D Immortal Lash 24 Hour Mascara
Two layers of mascara can wake you right up after a long night and zero sleep. Kat Von D's Immortal Lash 24-hour mascara holds a three-in-one-brush that lengthens, curls and coats each lash all at once. No need to worry about a touch up because this waterproof formula will remain on your lashes until the end of your day. Thank the stars, this item is currently on sale for $12 USD.
Mario Badescu Facial Spray
Mario Badescu's rosewater facial spray is infused with aloe and herbs creating the perfect daily mist. This formula can be sprayed on your face, neck and even your hair to rehydrate and refreshen. Its popularity among beauty YouTubers has caused it to sell out at most retailers without warning. At the moment, this $7 USD spray is available at Ulta Beauty. Run, don't walk.
Milk Makeup Urban Defense Mask
Milk Makeup's Urban Defense mask is a city dweller's dream. The deep cleansing gel contains a vegan blend of vitamin E, jojoba and grapeseed oils that nourishes and soothes the skin. Apply this mask to clean, dry skin for a five-minute session and it will instantly reinvigorate your skin. Pick up this detoxifying formula from Urban Outfitters where it is sold exclusively for $36 USD.
Nooni Marshmallow Whip Maker
Nooni's Marshmallow Whip Maker is part-fun and part-restorative. The gentle cleanser arrives with a mixing container that whips the gel into foamy micro bubbles that reduce friction of the skin. The formula promises to leave your complexion fresh and remove impurities without any wear on the skin. Grab a friend and whip up some this frothy soap that retails for $6 USD at Ulta Beauty.
The Ordinary Hyaluronic Acid 2% + B5 Serum
The Ordinary has made a name for itself creating high-quality skincare products for a super affordable price. Its Hyaluronic Acid serum traps water and delivers it straight to the skin along with vitamin B5 and other nutrients. The formula is gentle yet concentrated to ensure that the skin recovers from any dryness or hyperpigmentation. At just $7 USD, you can't beat this super-packed product.
Smith Rosebud Salve
It's fall which also means it's chapped lips season. Finding the ideal lip balm that you don't have to apply every hour is harder than it sounds. Using cotton seed oil, Smith's Rosebud salve manages to soothe and heal the lips to reveal smooth lips. This item also happens to be multi-functional — it can be used to highlight your cheekbone and also tame frizz or unruly eyebrows. Pick up this salve from Ulta Beauty for $6 USD and watch it become an instant fave.
Sephora x Pantone Universe Modern Watercolors Lip Gloss Set
If you have Fenty Beauty fever but can't quite swing the $20 USD price for the Cosmic Gloss, Sephora's Modern Watercolors lip color is a perfect substitute. This six-pack of pastel lippies has a range of shades that can be mixed and matched to create the perfect hue. The collection was made in collaboration with Pantone so every shade gives off a high-shine that cannot be replicated. Whether you're a gloss girl or not, this collaboration is worth giving a chance. Pick up a discounted set from Sephora for $15 USD.
PHILOSOPHY Renewed Hope In A Jar Ornament
PHILOSOPHY's Renewed Hope In A Jar moisturizer is a gift any skincare fanatic would love. Its formula is unlike any other, providing a lightweight hydration that is clinically proven to renew skin. Using a triple blend of alpha hydroxy acids, hyaluronate and Asian fruit extract, PHILOSOPHY created a revolutionary product that women young and old can benefit from. Pick up the ornament holiday edition now for just $8 USD.
Winky Lux Flower Balm
Makeup minimalists will appreciate Winky Lux's coconut-scented lip stain. The Flower Balm is a clear lip formula with a dried chrysanthemum in its middle for aesthetic and added skin benefits. The balm applies clear on the skin and reacts with the wearer's pH levels to create a unique shade of pink that complements any tone. Gift this $14 USD item to a friend who prefers simple looks with just a hint of color.
Share this article