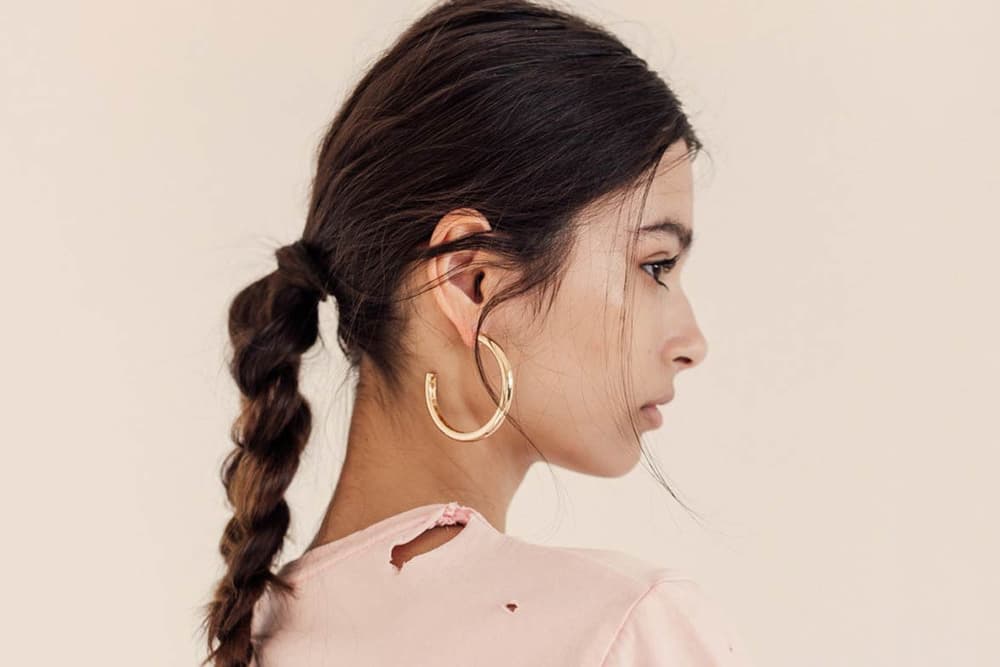 Fashion
Add These 6 Affordable Statement Earrings to Your Accessories Arsenal
A little ear candy goes a long way.
Add These 6 Affordable Statement Earrings to Your Accessories Arsenal
A little ear candy goes a long way.
Earrings are the secret weapon for any unique look. As the weather chills, it'll be difficult to stand out among the crowd of puffer jackets, hoodie sets and hi-top footwear. When you're bundled up to the neck, earrings are the only way to show off a little bit of your personality without saying a word. Y/Project debuted out-of-this-world jewelry at its Spring/Summer 2018 show that began the windfall of statement earrings in all shapes and sizes. This trend eventually manifested in our fall streetsnaps, confirming that ear candy is definitely the item of the season.
We've rounded up some budget-friendly pieces with all of the flair and none of the sticker shock. Take a look at the full list below.
ASOS
ASOS' Tassel Drop earrings seamlessly mix eras of trends for a modern take on ear jewelry. Its oval-shaped base holds a bright fuchsia tassel that floats below it. The two pieces are connected by a gold-tone metal piece that adds a pop of shine to the pair. This color combination works with neutral and colorful looks alike, adding a vertical dimension to your profile. You can cop for just $13 USD and if taken care of, it can last a lifetime.
H&M
At $13 USD, H&M's gold-coated snake chain earrings are a steal. Six inches of corrugated metal is looped into a sleek line that is capped with metal tips to match. These earrings can be worn every day or pulled out for special occasions based on your style. Its longline shape elongates the face and neck, which we desperately need after a carb-heavy week.
Madewell
You don't have to be artsy to appreciate Madewell's abstract drop earrings. Its double-hoop is crafted from irregular-shaped brass that provides that one-of-a-kind look everyone is looking for. The organic form and reflective metallic cover can elevate an outfit up to new levels. Even if you're wearing a tracksuit or some sweats, this pair show that you put style first. At a $34 USD price, you can be different and out-of-the-box.
River Island
River Island's twisted earrings are a regal product from tip to end. The 100-percent metal base is contorted into an elegant shape with ribbed detail along every inch of it. The gold tone sets off the pattern and draws attention straight to the face. Since this piece is almost like a sculpture, careful consideration must be taken when curating a look. Simple and streamlined silhouettes will allow it to be front and center as it should. Grab a pair for $16 USD now.
Urban Outfitters
A solid pair of chunky earring is a non-negotiable. The symmetry that gives your face is both flattering and fun, diverting attention from anything that doesn't need it. Urban Outfitters' own $22 USD pair have a scalloped etching at the top with a shiny rounded-out bottom. Head out for a night on the town with these earrings and live it up.
Zara
Sometimes you have to take your accessories game to the next level with a completely new direction. Zara's pink pompom earrings are the answer for anyone going through a mini style crisis. The puffed earring is streamlined into three fuzzy sections linked together by small gold detailing. Take a risk with this $20 USD jewelry.