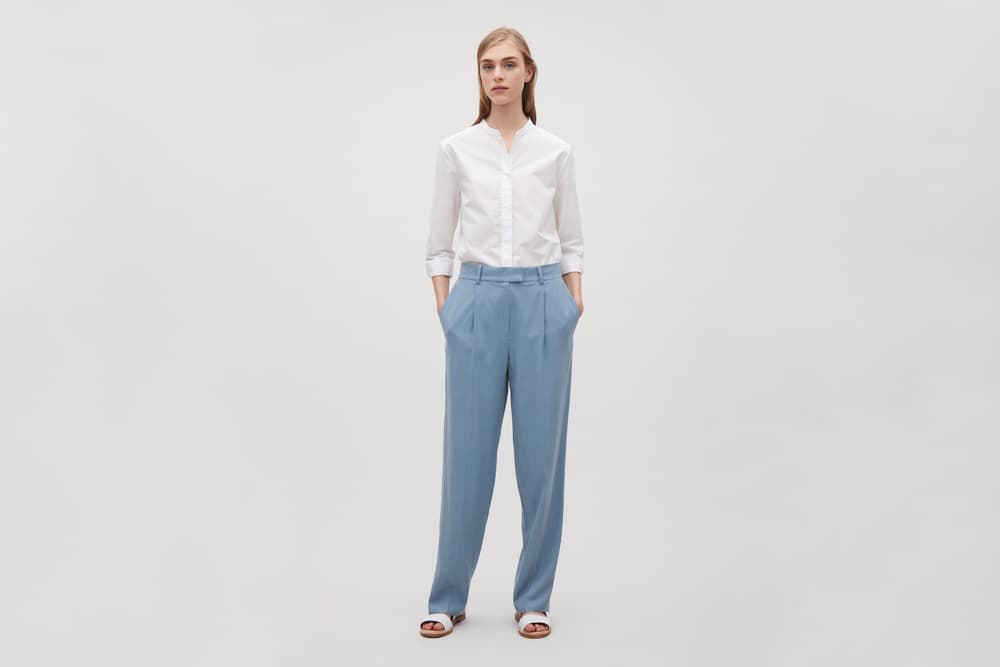 Fashion
Here's Why I've Basically Been Living in These COS Silk Trousers
You won't want to wear any other pants after this "Editor's Pick."
Here's Why I've Basically Been Living in These COS Silk Trousers
You won't want to wear any other pants after this "Editor's Pick."
If Tailored Silk Trousers don't seem enticing enough to you, then maybe you need to rethink your concept of comfort. After months of being consumed by my search for the perfect pair of "street-pyjama" pants, stumbling upon this COS pair could not have been more welcome. Rendered with an ultra-chic powder blue palette, the pants are the perfect shade of pastel to go with just about everything.
Whether paired with a basic tee, or a more formal blouse, these pants are the definition of a day-to-evening fit. If you're still not convinced, read on to find out why you you'll want to live in these trousers.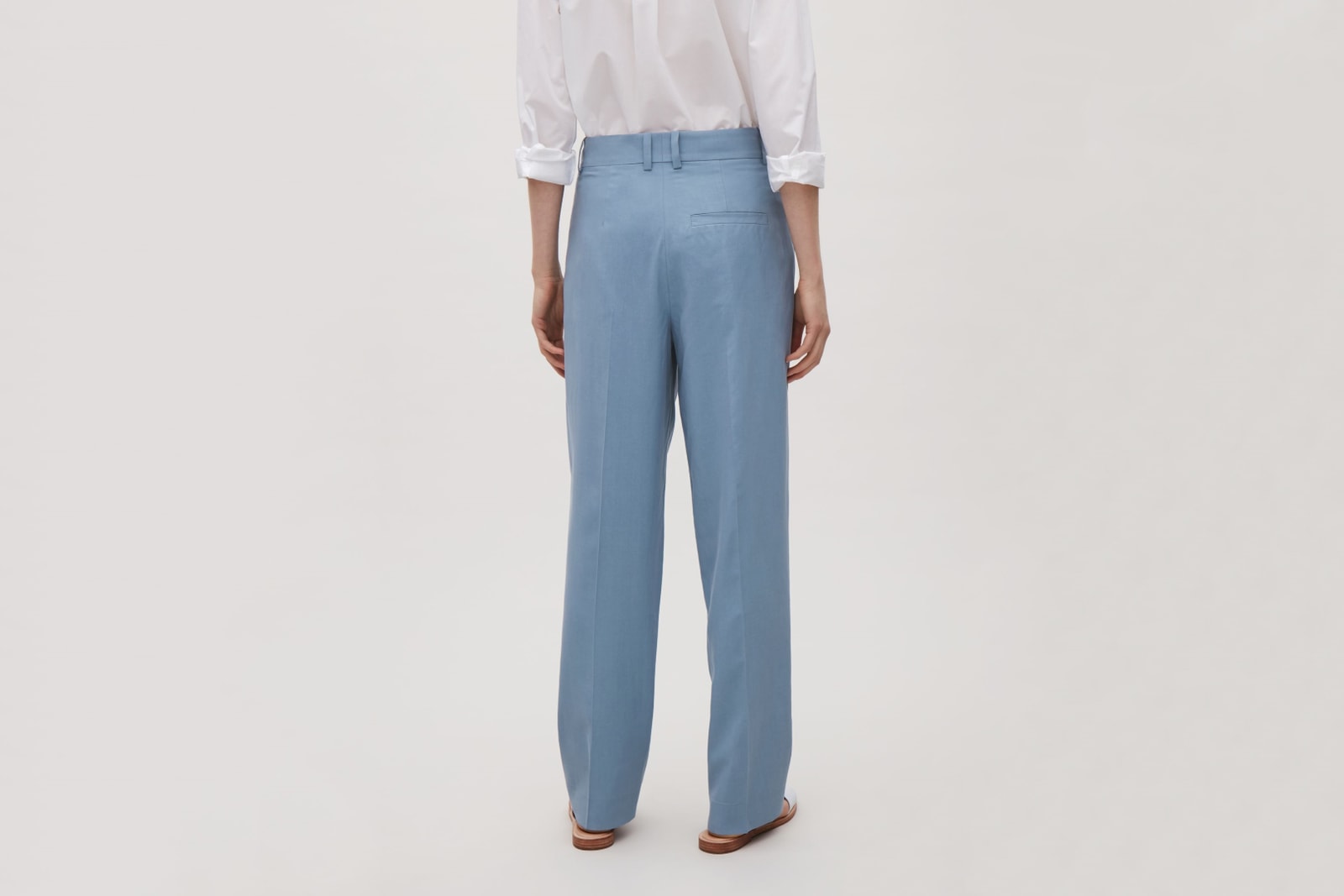 WHAT IS IT: COS Tailored Silk Trousers
WHY IT'S WORTH THE HYPE: Combined with its chalky silk construction, these tailored pants provide a relaxed fit unlike any other pants I've ever worn – sure, this may seem like an overly dramatic statement, but this doesn't make my proclamation any less true. Designed to sit just between the waist and hips, this is what cozy 2.0 looks like. Due to its lightweight fabric, the pants are beautifully elegant, almost with a mercurial quality.
WHERE YOU CAN FIND IT: You can shop the Tailored Silk Trousers now at COS online and in-store for €80 EUR (approximately $94 USD).
---
Share this article